Is Tom Holland's Brother in 'No Way Home'? Harry Holland Was Supposed to Have a Cameo
A lot of people might not realize that Tom Holland's younger brother, Harry Holland, was also supposed to be part of 'Spider-Man: No Way Home.'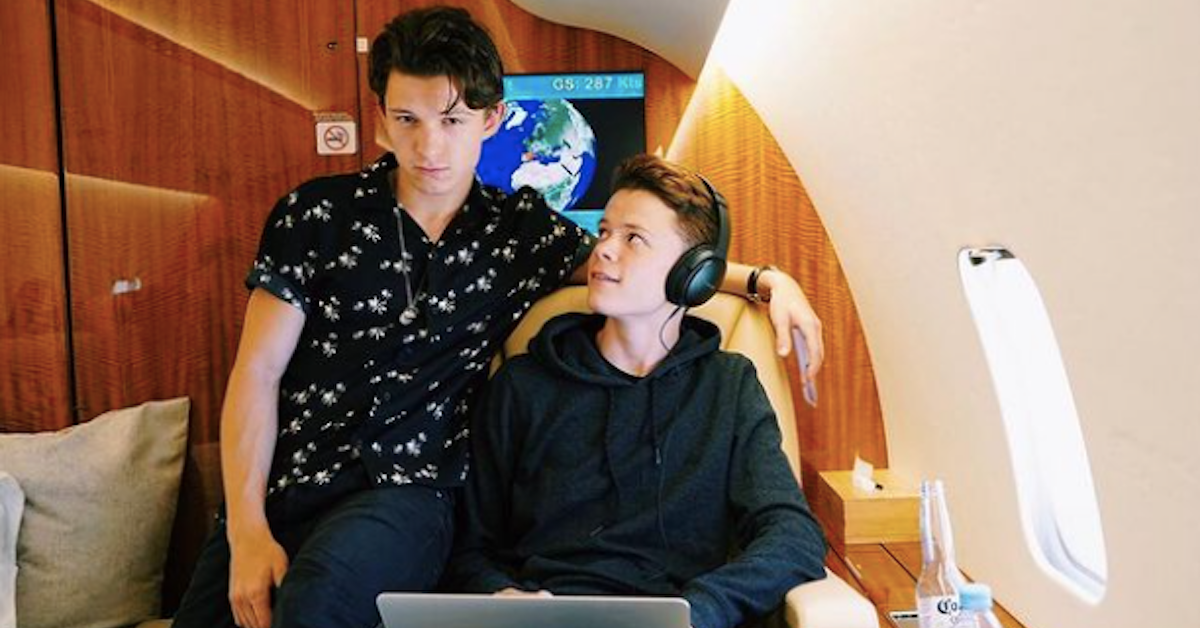 Excitement over Spider-Man: No Way Home has been floating in the air for several months now. Tom Holland has been doing an amazing job as the superhero in red since 2017. Spider-Man uses speed, agility, spider senses, and other impressive powers throughout each movie.
Article continues below advertisement
Zendaya has also been a shining star in the latest Spider-Man franchise as MJ, aka Michelle Jones. Since there's so much focus on Tom and Zendaya, a lot of people might not realize right away that Tom's younger brother, Harry Holland, was also supposed to be part of the newest movie. Here is what happened.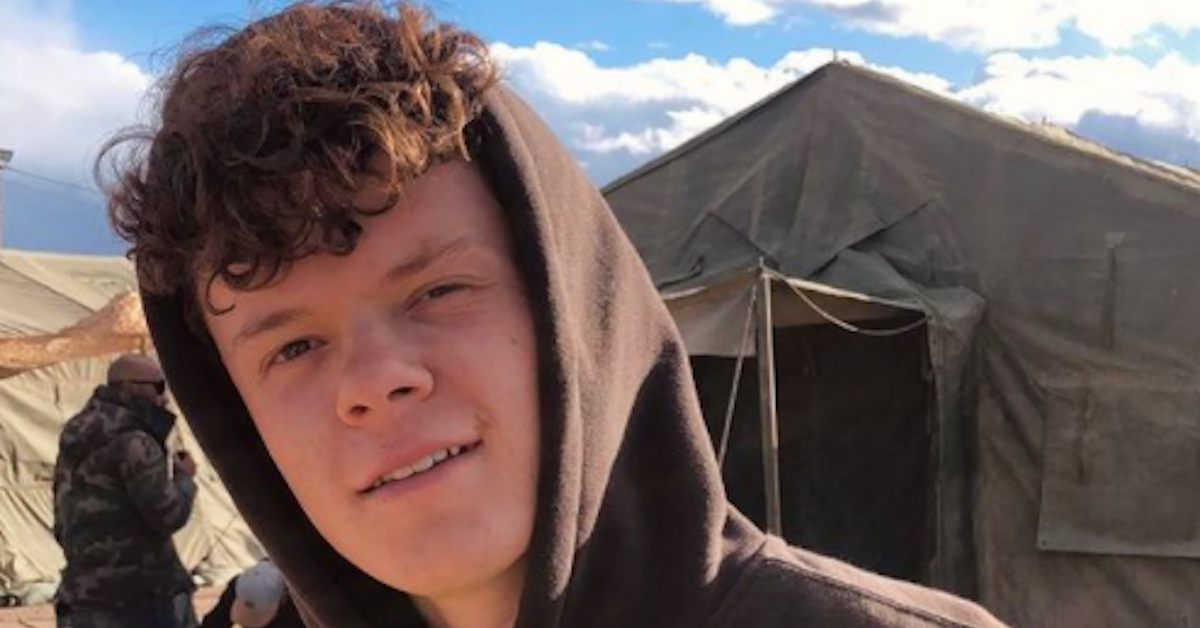 Article continues below advertisement
Harry Holland is Tom Holland's brother. Is he in 'Spider-Man: No Way Home'?
Fans who were looking forward to seeing Tom on the silver screen alongside his younger brother Harry shouldn't get too excited. Unfortunately, it seems that while Harry was set to have a cameo in the movie, Harry's scene has officially been cut from the final flick. According to Just Jared, Tom confirmed on The Graham Norton Show that Harry's scene, in which he was supposed to be swinging upside down, is no longer included.
Tom said of Harry's experience on set, "So [Harry and I are] driving home that day and I was actually really proud of him. He's driving home ... and he's like, 'Mate you can complain as much as you want. That is brutal.' But icing on the cake, and I don't think he actually knows this –– we saw the film the other day. And they've cut the scene. It's not in the film."
Article continues below advertisement
Whatever "brutal" filming conditions Harry was subjected to with the Marvel team obviously happened in vain, unfortunately. No one will be able to see the hard work and effort he put forth for the movie. Fans of the Holland brothers should keep their fingers crossed that this won't be the last time Harry's willing to lend his talents to a new movie or TV show.
Article continues below advertisement
He is an actor too and has a short list of roles under his belt already, including The Impossible, Cherry, and Diana. Here's to hoping Harry won't be cut from any of the future roles he lands moving forward.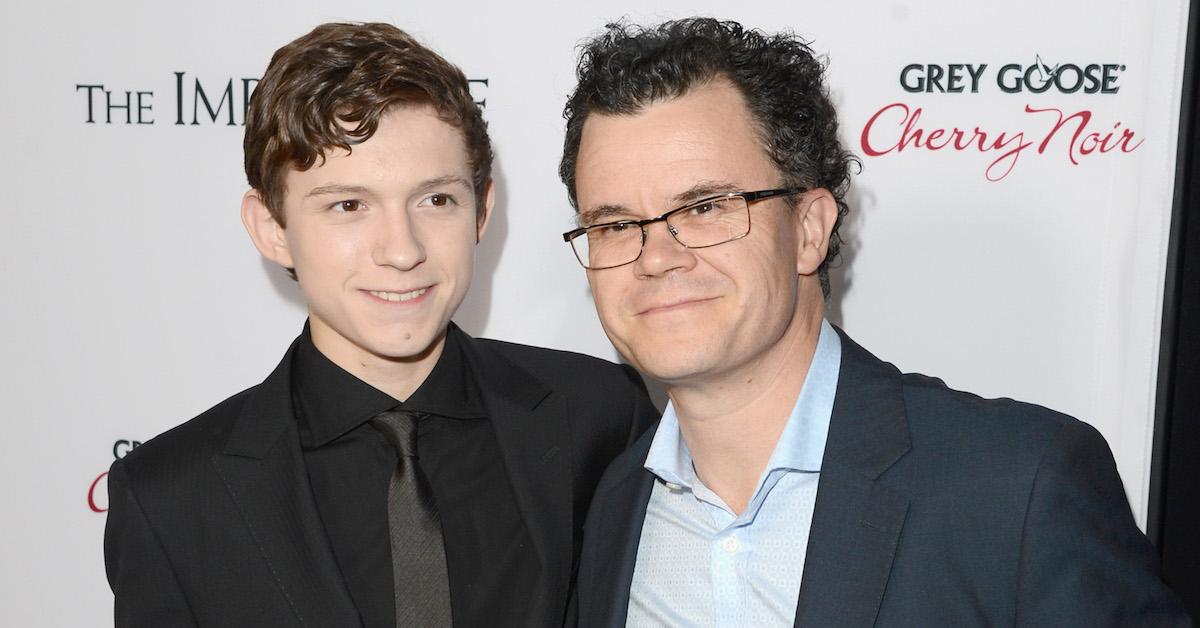 Article continues below advertisement
What's the deal with Tom Holland's parents?
Tom's father, Dominic Holland, is an English broadcaster, author, and comedian. His BBC Radio 4 series, titled The Small World of Dominic Holland, even won a Comic Heritage Award. It's possible Tom is as well-spoken and articulate as he is because of the father he has in his life.
Tom's mother, Nikki Holland, also goes by Nicola Elizabeth Frost. She's an English photographer with more than 247,000 followers on Instagram who love her creativity and eye for intricate detail.
Article continues below advertisement
Does Tom Holland have any other siblings?
Tom's parents don't just have him and his brother Harry either! They've got two other sons named Sam and Paddy Holland to take care of. Paddy is currently an aspiring actor while Sam is making waves as a social media influencer, model, and entrepreneur.
The entire family has star quality, which means there's no doubt about the fact that they all have the chance to reach Tom's level of success if that's what they're going for.