Fans of 'The Circle' Want To Know All Bout Comedian Tom Houghton's Girlfriend
Who is Tom's girlfriend in Season 5 of 'The Circle'? The British comedian admits how much he misses her after he gets a video from home.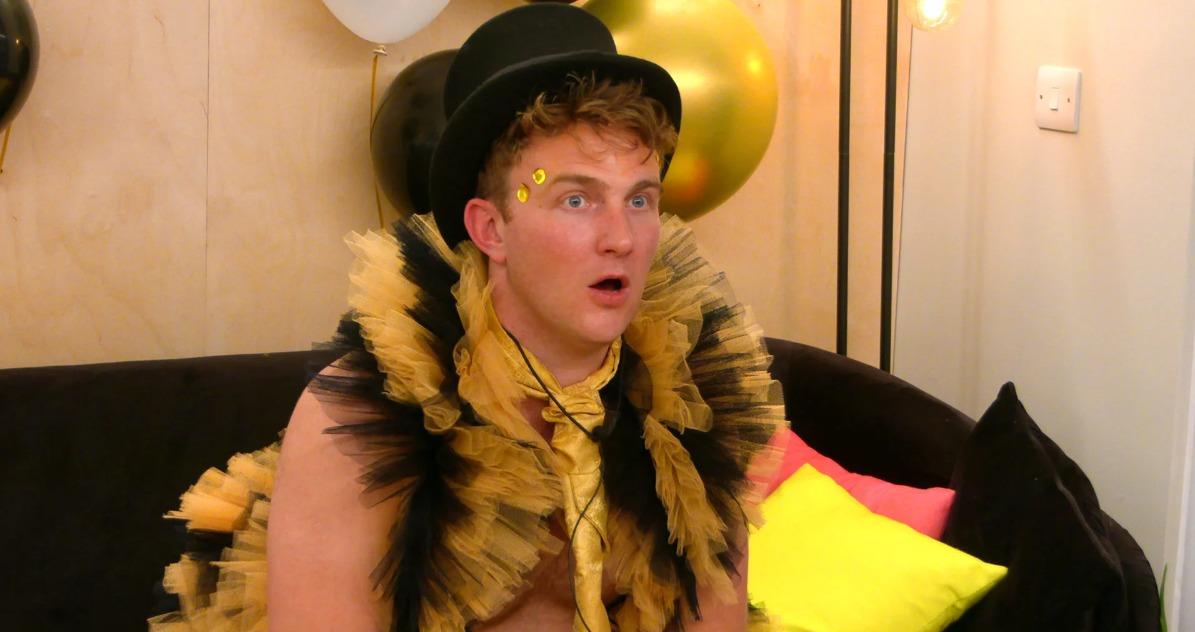 Season 5 of The Circle filmed in the summer of 2021, and a lot can change from when a Netflix show films and when it actually drops on the streaming platform. Even so, fans are curious about cast member Tom Hougton's girlfriend.
When Tom arrives on The Circle, his girlfriend, Julia, is briefly shown in his intro video. And toward the end of the season, she records a video that he gets to watch since he made it all the way to the end.
Article continues below advertisement
But who is Tom's girlfriend on The Circle? Tom is basically a Joey Gladstone type, a la Full House, except that he's British and he once lived in the Tower of London with his parents. And, while he has a flirty relationship with catfish Jennifer on the show, viewers love him. This is why many want to know more about Julia, their relationship outside of the show, and what Tom is up to now.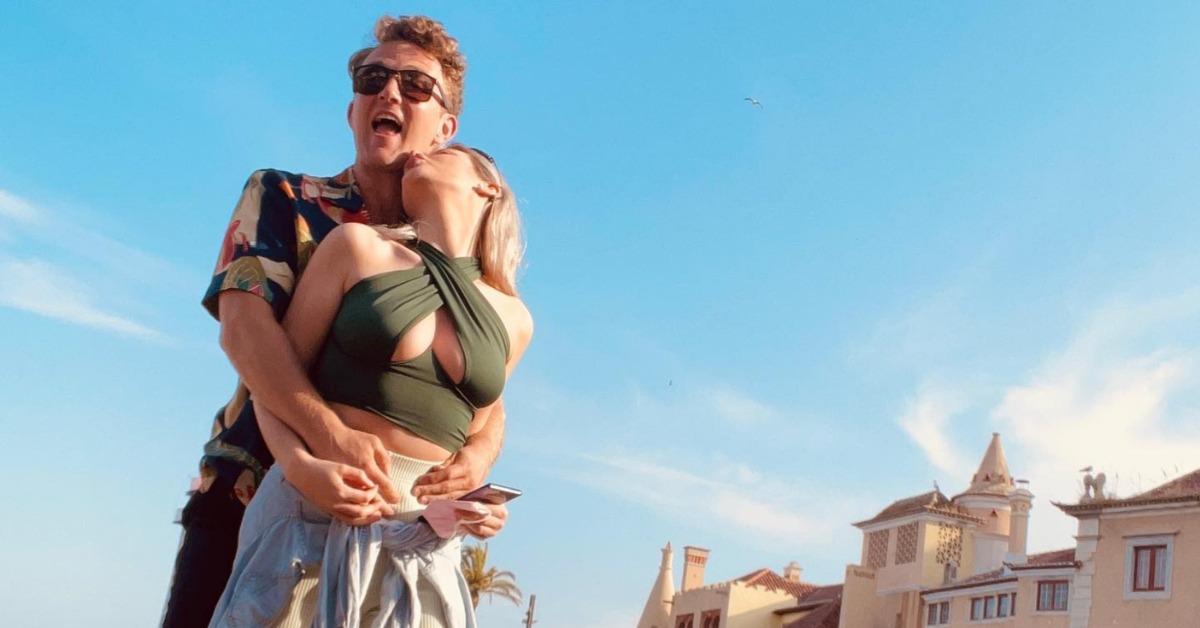 Article continues below advertisement
Who is Tom's girlfriend on 'The Circle'?
Unlike Tom, Julia isn't British. Her voice does seem to have hints of some kind of accent, and neither Tom or Julia mention where she's from on the show, though a lot of her Instagram posts have German captions, or portions of German in them, so it doesn't look like she's from America. But she and Tom were together for quite a while before he left home to go on The Circle.
Like Tom, Julia is a performer, but instead of being a stand-up comic, she's an actor. She has worked with the German film production company Bavaria Film in some short films. She also bears a striking resemblance to Angelina Jolie, a comparison that many of her social media followers have pointed out as well.
Julia has yet to make her debut in Hollywood, if that's even her goal, but she's active on TikTok and she even once encouraged Tom to join TikTok to reach a wider fan base.
Article continues below advertisement
"It was my girlfriend who said to me that I should do TikToks on living in the Tower of London," Tom told The Tab in 2021. "She said the best videos are ones that are funny, informative, and unique. And [I'm] a comedian who lives in the Tower of London."
Article continues below advertisement
Tom from 'The Circle' recently shared a relationship update with fans.
Seeing Julia in a video from home toward the end of Season 5 of The Circle brings Tom to tears. Sadly, though, their relationship ended some time after the season finished filming. Although neither Tom or Julia shared the new on their respective Instagram accounts, Tom did tell his followers on TikTok in a recent video that he and his girlfriend split up.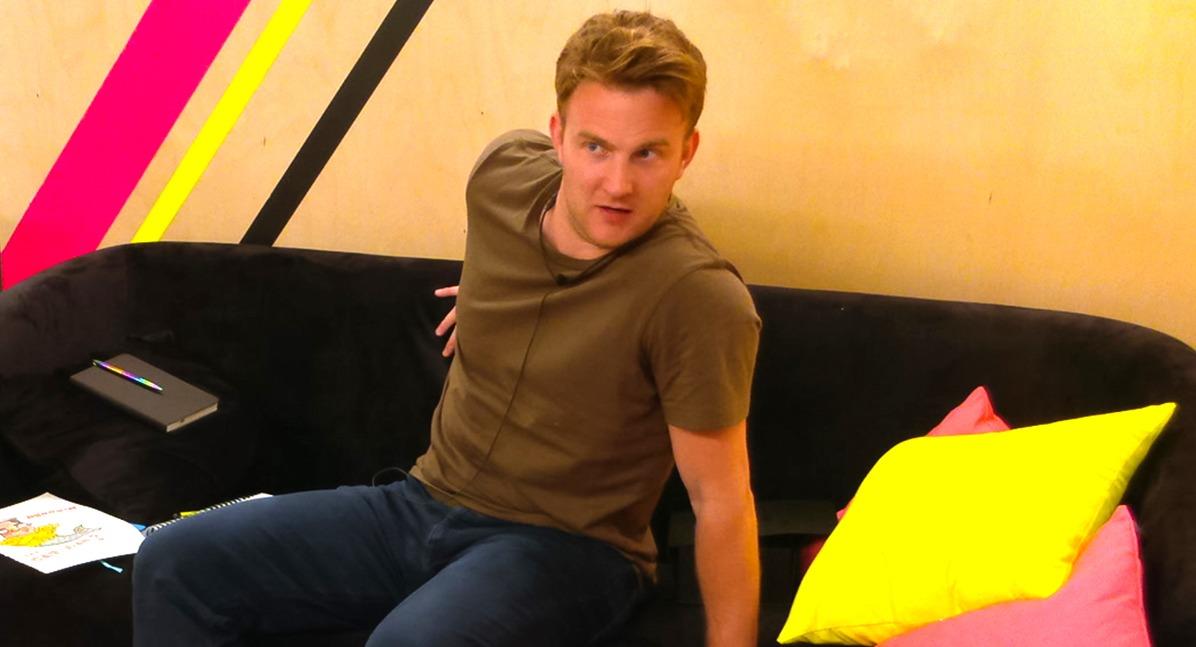 Article continues below advertisement
Tom shared a TikTok on Jan. 12 in which he thanked his fans for their support and asked them to take a few guesses about how the season ends. In the comments, however, he revealed a bit more than we see on the show.
When a fan commented, "Tom! You're not single?" he responded, "I am now" with a sad face emoji.
Tom didn't go into further detail than that, but the breakup may very well have happened months ago, since The Circle filmed in 2021. Let's just hope the comedian can find the humor in being let go by both his real life girlfriend and Circle partner Jennifer.
Watch The Circle on Netflix.