Eugene Lee Yang Embodies the Phrase "If Looks Could Kill" in Latest Try Guys Video
Keith, Zach, and Eugene have finally released their first video statement regarding the Ned Fulmer scandal — the internet took notice of Eugene.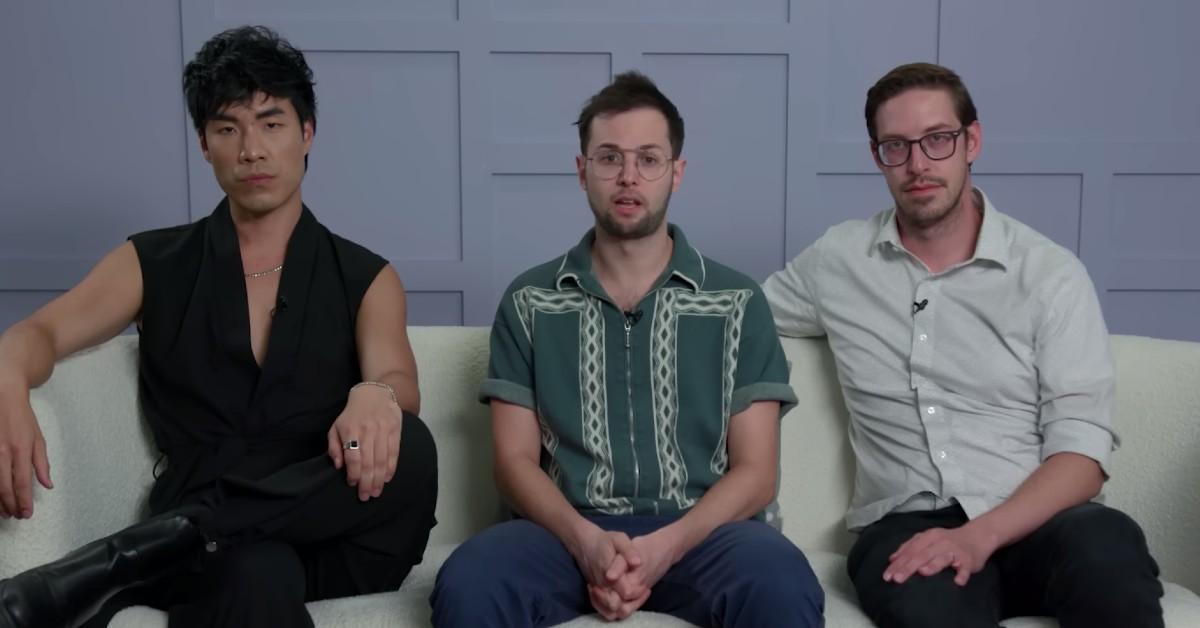 We get it internet — we're still upset about the fall of the Try Guys as we know it too. It has been a week since Ned "My Wife" Fulmer was exposed in a major cheating scandal that rocked the world wide web with Food Baby/Try Guys associate producer Alex Herring.
Article continues below advertisement
However, nobody has been more shocked than the current Try Guys themselves — Eugene Lee Yang, Zach Kornfeld, and Keith Habersberger.
They have finally released an official video statement regarding the scandal.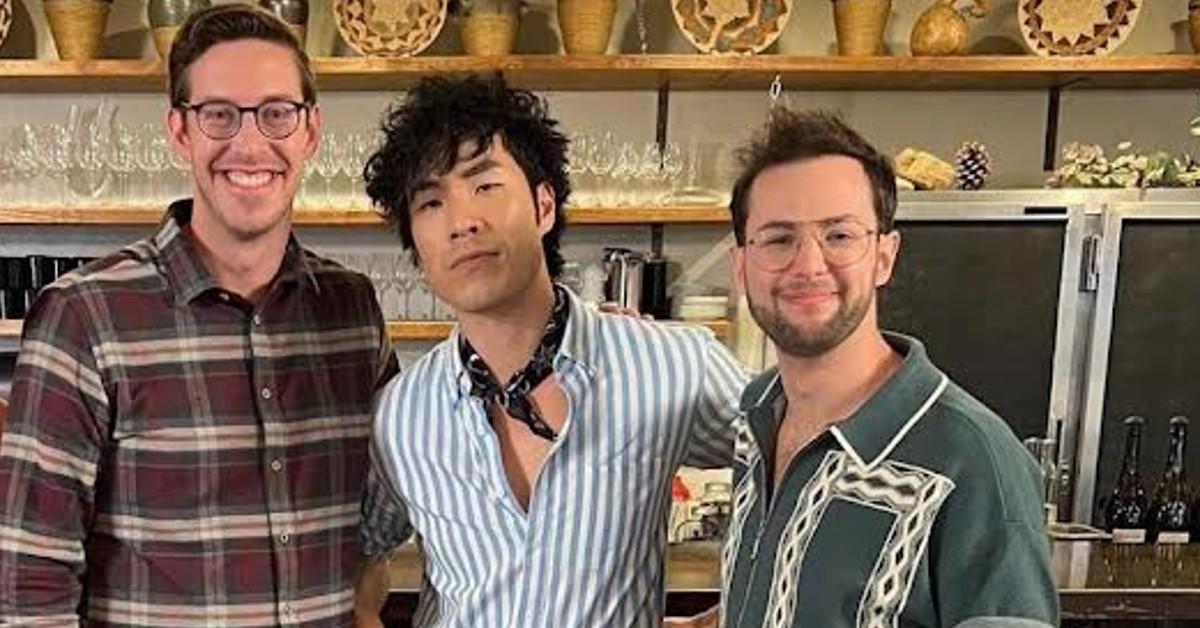 Article continues below advertisement
Eugene's palpable anger in the new Try Guys cheating response video gains internet support.
In the video, Keith, Eugene, and Zach stated that they weren't aware of Ned's behavior until Labor Day weekend. They don't refer to the woman Ned was engaging in romantic behavior with by name — only calling her, "the employee."
The Try Guys broke down exactly what steps they took the second they found out. They made it clear that Ned's behavior wasn't something they would ever tolerate.
Given the fact that Keith, Eugene, and Zach have carved their niche on the internet for almost 10 years now, they understood that the internet was positively abuzz with rumors, gossip, and speculation.
Eugene stated, "We are honestly incredibly shocked and deeply hurt by all of this — this is someone who we built a company with for eight years..." Noticeably upset, Eugene paused and recollected himself to continue. Naturally, the internet reacted to Eugene's anger.
Article continues below advertisement
Article continues below advertisement
Ever the consummate professionals, Eugene, Keith, and Zach reiterated that there are real people being hurt by this entire situation. They credited their fantastic video editors (like the unsung Try Guys senior video editor hero YB Chang, we're assuming) for working hard to remove Ned from videos.
However, they had to toss some entire videos due to Ned's presence, even though they won't recoup the money. Zach explained that they stood by that choice.
Article continues below advertisement
Article continues below advertisement
Internet reactions aside — Keith mentioned that their Try Guys staff of 20 strong "don't deserve the negative attention our brand is now getting — because they didn't do anything. But they are our family and they are some of the talented, most creative minds in the world and our primary focus right now is making sure they feel proud and comfortable coming to work."
Eugene also emphasized this statement in particular — "The internet has a tendency to be a lot harsher towards women than men — so please, we ask that you exercise kindness."