Jen Hatmaker and Tyler Merritt Made Their Relationship Instagram Official in February 2022
Jen Hatmaker announced that she and Tyler Merritt are in a relationship in February 2022. As Jen revealed, they first met while in New York.
In August 2020, the star of Tiny House, Brother vs. Brother, and My Big Family Renovation Jen Hatmaker announced her divorce from her husband of more than two decades.
The HGTV veteran, media personality, and the author of For the Love broke up with Brandon Hatmaker, the pastor with whom she co-founded the Austin New Church and Legacy Collective, more than a year ago. Jen has officially moved on! She announced that she is in a relationship with Tyler Merritt in early 2022.
Article continues below advertisement
Jen Hatmaker and Tyler Merritt announced that they are in a relationship in February 2022.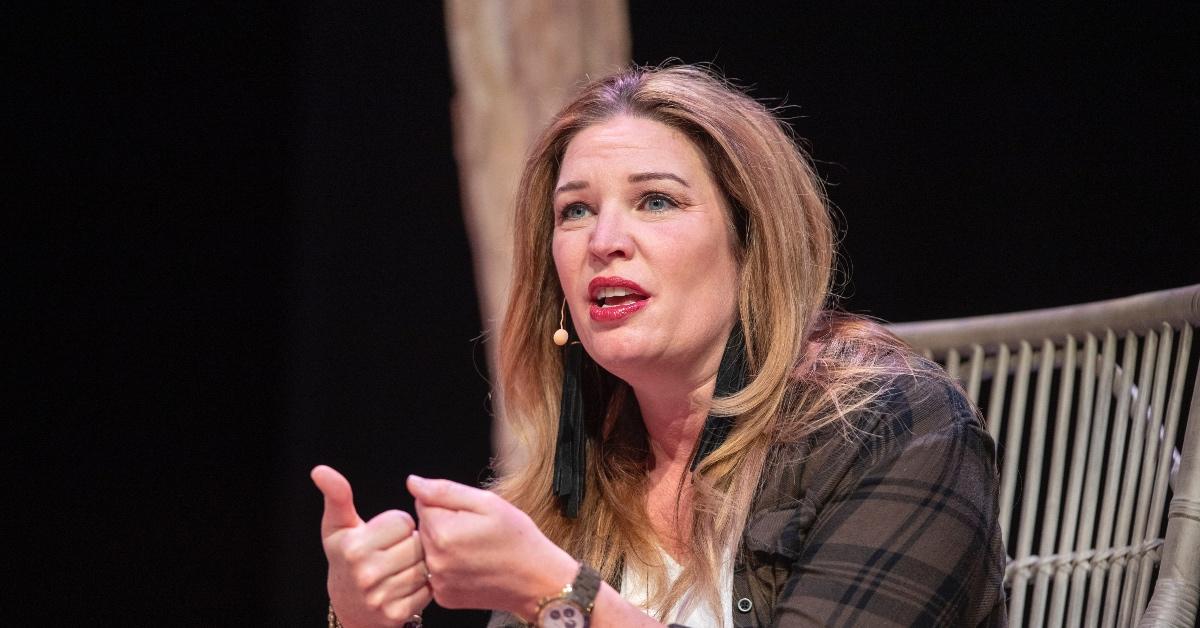 Article continues below advertisement
"This is Tyler. We met randomly in New York at the beginning of November. He was there to lay claim to life. I was there unknowingly stepping into the story. He is now so impossibly important to me, so miraculous, I could just throw my head back and laugh every time I think of him," Jen captioned the Instagram post. "I waited for the right person, and he came to me. Be happy for us because we sure are."
Since announcing the relationship, Jen has posted several updates on social media. In March 2022, Jen and Tyler embarked on a trip to Louisville, Ky., and seemingly had a great time (and ate lots of good food).
Article continues below advertisement
Jen shared another update on how her relationship with Tyler has evolved on Tuesday, April 5, 2022, on Instagram.
"In three days, he met my kids, my parents, my sibs, my SIL and nephews, my besties, their husbands, and my Legacy crew. He took a golf cart ride with us while we sang '90s country. He helped host two dinner parties for 60 people. He performed an on-the-spot birthday rap with @lindseyforreal twice," Jen wrote.
Article continues below advertisement
"He honored a cancer survivor with a speech that made my mom and sister cry. He agreed to a Q&A both nights, and the very first question started like this: 'Jen and Tyler, I am a marriage and sex therapist,'" she added. "He took pictures, signed books, and gave toasts, then stayed up super late after the parties because he learned my people don't leave — they just move to the porch. If the look on my face isn't clear, I am lucky. And happy."
Jen Hatmaker and Brandon announced their divorce in August 2020. They share five kids.
Jen and Brandon first met in 1992 while attending the Oklahoma Baptist University. They married a year later, welcoming five kids, Sydney Beth, Ben, Gavin, Remy, and Caleb. It's uncertain if their divorce has been finalized yet.
We're happy that Jen and Tyler seem to be doing so well. Cheers to the fun couple!