Is 'Selling the OC' Star Tyler Stanaland Dating Anyone After His Split from Brittany Snow?
Tyler Stanaland and his actress wife, Brittany Snow, confirmed their split in September of 2022. Is the 'Selling the OC' agent dating anyone else now?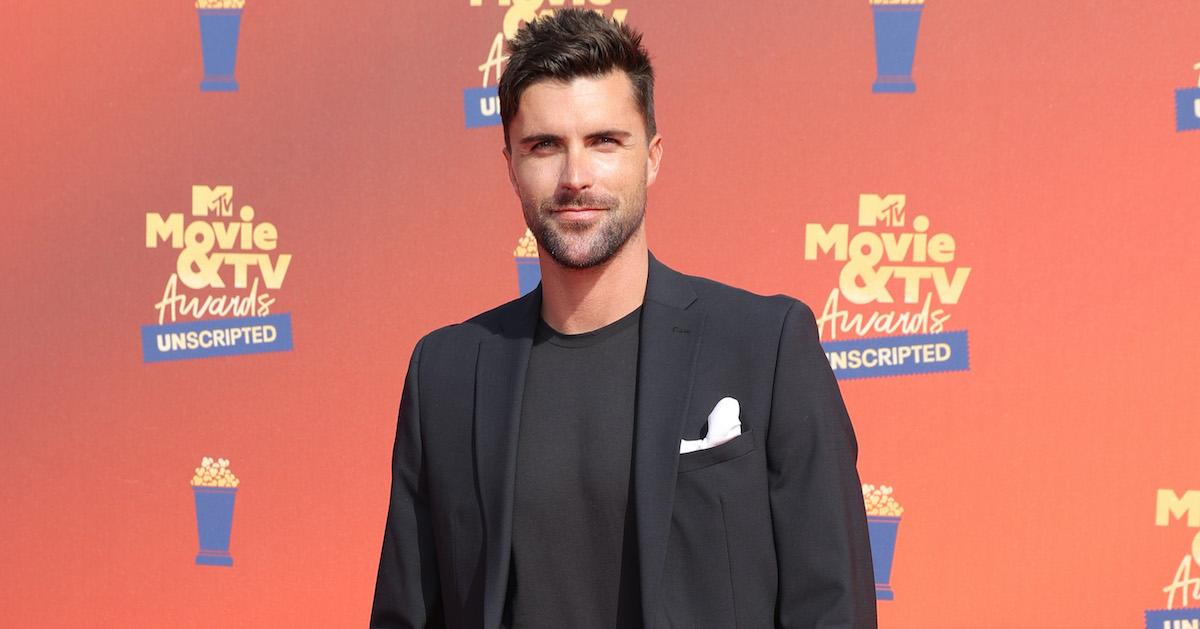 The first season of Netflix's Selling the OC may be in the books, but there's some drama that could be brewing off-screen. The debut season of the real estate reality series featured epic Orange County properties, tense listing appointments with sellers, and some heated disagreements among the agents at The Oppenheim Group's Newport Beach office.
One prominent storyline on the first season was Tyler Stanaland's close friendships with his colleagues.
Article continues below advertisement
During filming for the debut season agent, Tyler got a nosey from Alexandra "Alex" Hall, and he had to swerve a kiss from Kayla Cardona. At the time when the show was shot, Tyler was happily married to Pitch Perfect actress Brittany Snow. Some fans (and Tyler's co-star, Alexandra Rose) thought that it was inappropriate that the ladies were so close to him while he was married.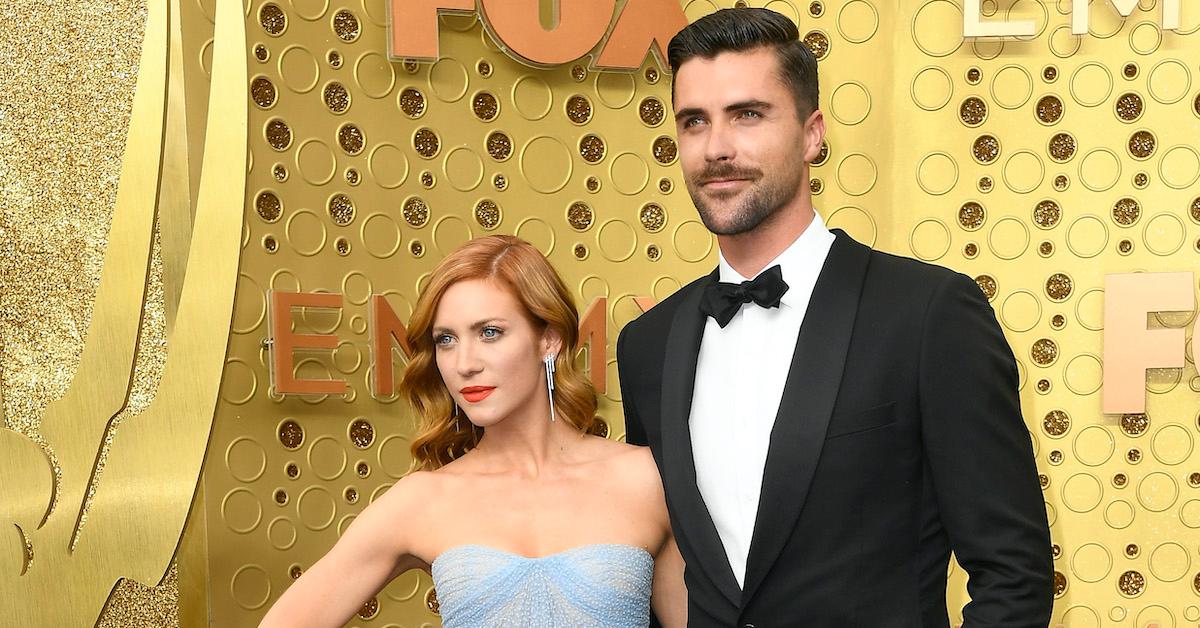 Article continues below advertisement
Less than a month after the show came out on Netflix on Aug. 24, Tyler and Brittany announced that they had split up. Now that Tyler is separated, have things changed in the office?
Is the real estate agent dating anyone? Read on to find out why people are talking about his relationship status, and to learn more about his split from Brittany.
Is Tyler Stanaland dating anyone?
In the wake of his split announcement, Tyler has been spending time with his co-stars and Oppenheim Group colleagues Alex Hall and Polly Brindle. On Sept. 14, which was the same day that his separation was announced (more on that below), the agent was spotted grabbing dinner and drinks with a group of friends at a few spots in Corona del Mar.
TMZ captured photographs of Tyler sitting next to Alex at a sushi restaurant in the area. A witness later told E! News that the Orange County native looked like he was being "flirtatious" with Alex.
Article continues below advertisement
"She was jumping all over him, like trying to pick him up," the person said. "They were very flirtatious with each other outside."
Another insider said that it was Polly who was being "touchy feely" with Tyler.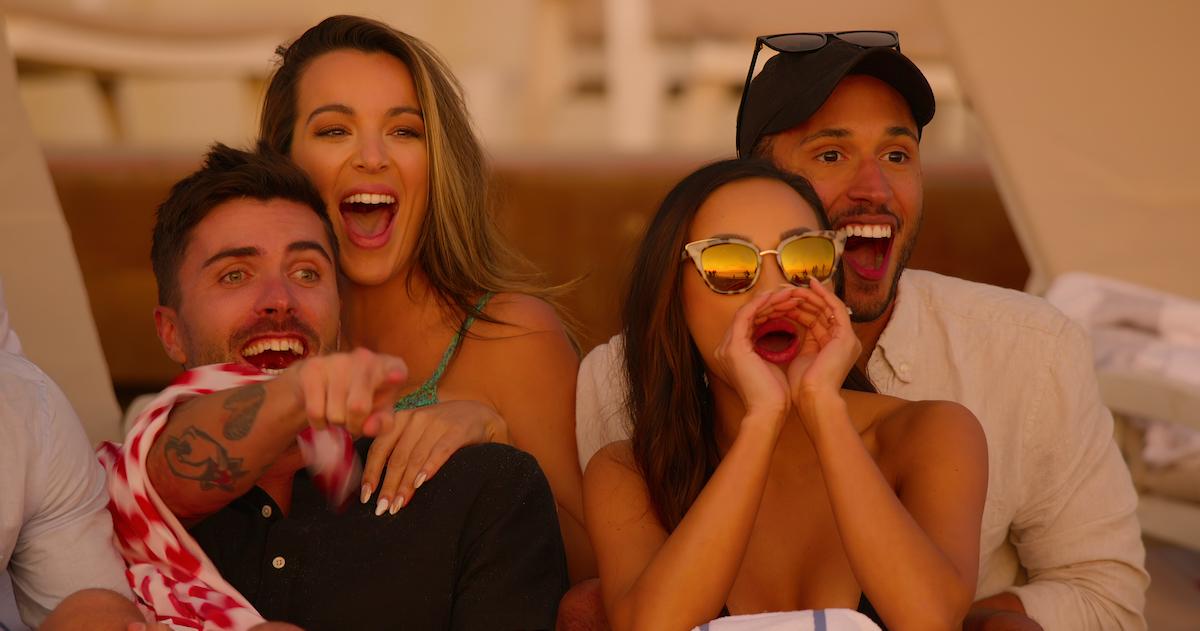 Article continues below advertisement
"Polly was sitting next to Tyler and she was also all over him. They were very touchy feely and talking close to each other, arm around each other's chairs," a source told E! News about the outing. "So outside Tyler and Alex were all over each other, and inside it was Tyler and Polly flirting."
It is important to note that Tyler has not directly commented on the speculation surrounding his relationships with his co-stars, and that Alex and Polly also have not indicated that there is anything romantic going on.
The 'Selling the OC' star and his wife, Brittany Snow, announced their split in September of 2022.
On the same day that Tyler was spotted out with his fellow agent colleagues, he and Brittany confirmed that they had ended their relationship after more than two years of marriage. The former couple announced the news of their separation with similar statements on their respective Instagram feeds.
Article continues below advertisement
"After time and consideration, Britt and I have made the difficult decision to separate. This decision was made with love and mutual respect for one another. We have realized we need to take some time and make sure we are each living our most fulfilling and authentic lives," Tyler said in his statement. "We started this journey as best friends and our relationship will continue to be a priority not only for us but for our dog Charlie. We sincerely appreciate your support and ask for privacy as we navigate this new chapter."
Article continues below advertisement
Though Brittany and Tyler did not share why they decided to break up, an inside source told People that distance had strained their marriage, but that Tyler's participation on Selling the OC was "the final straw."
"Brittany never wanted Tyler on the show but he was adamant. He wanted to make a name for himself on his own terms," the insider told the outlet.
Another source said that the two likely would not reconcile.
"They're fully over. All of the girls [on the show] are obsessed with him," the second source added. "He's been trying to be really respectful but it's taken a toll on his marriage 100 percent."
Netflix has yet to officially renew Selling the OC for Season 2, but if the real estate series does return, there will certainly be plenty for the various agents at The O Group to talk about.
The first season of Selling the OC is available to stream on Netflix now.