"Better Than Cash?" — Table Leaves Server a Stack of Partially Used Gift Cards Instead of Tip
One server took to TikTok to report that she had received a stack of partially used gift cards as a tip. Is this an acceptable way to tip?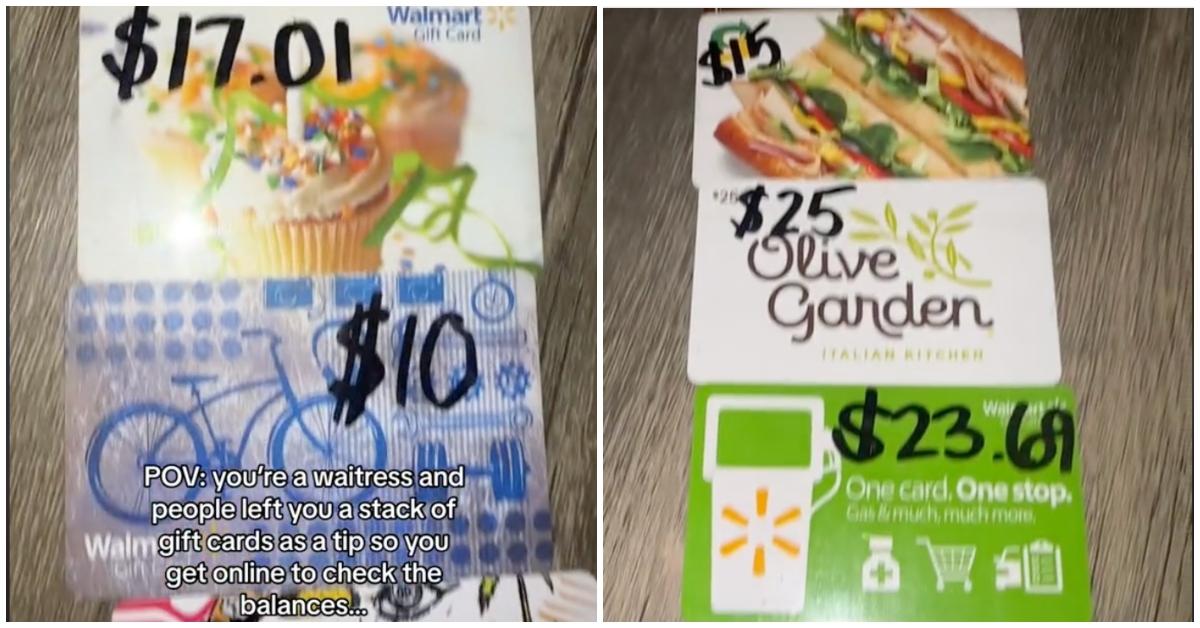 Article continues below advertisement
The fact of the matter is that customers just want to pay for their food and only their food. They don't want to cough up a few extra bucks to pay their server because the restaurant only pays their servers a measly two to three dollars an hour. So, what does one do when they don't want to spend any more, but are expected to leave a tip for their server?
One waitress just took to TikTok to share that a table had left her a very unusual tip — a pile of gift cards.
So, was she a fan of this untraditional form of gratuity? Below, are her thoughts on it as well as what other TikTokers thought.
Article continues below advertisement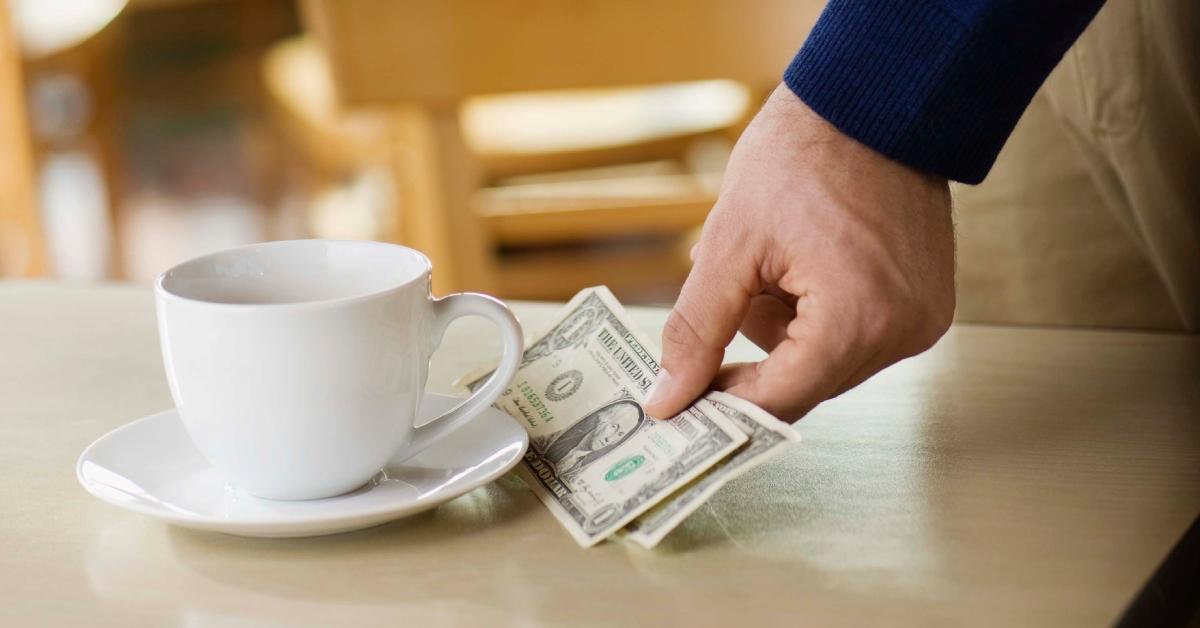 Waitress receives $180 worth of gift cards instead of tips.
TikTok user @kaitlynbest6 shared a video showing viewers the surprising tip she received from a table she had waited on.
"POV: You're a waitress and people left you a stack of gift cards as a tip so you get online to check the balances," she wrote in the video's copy.
Article continues below advertisement
She shows off a whopping 10 gift cards from various stores and restaurant chains including Walmart, Cinemark, Wendy's, Taco Bell, Arby's, and more.
On the front of each gift card, she had written down the remaining amount in marker, and let's just say that these gift cards were worth more than a few bucks.
Each gift card had between $10 and $25 left on it. In her caption, she reported that the entire stash of gift cards was worth $180."
Article continues below advertisement
In the comments, people weighed in on whether or not they thought this was an acceptable tip. "Honestly I would love that," wrote one user.
Another wrote, "That's sweet."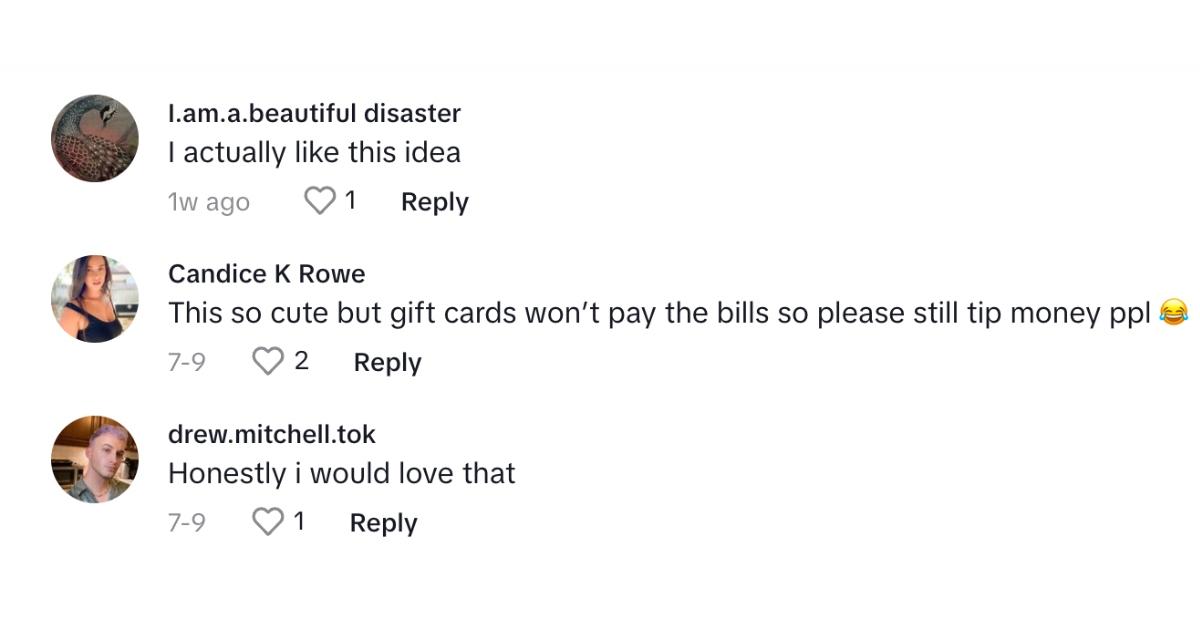 Article continues below advertisement
Users were also curious as to who left these gift cards and how much their tab was. In one comment, she revealed that this untraditional form of gratuity came from a table of teenage boys. In another comment, she claimed that their bill was "around fifty."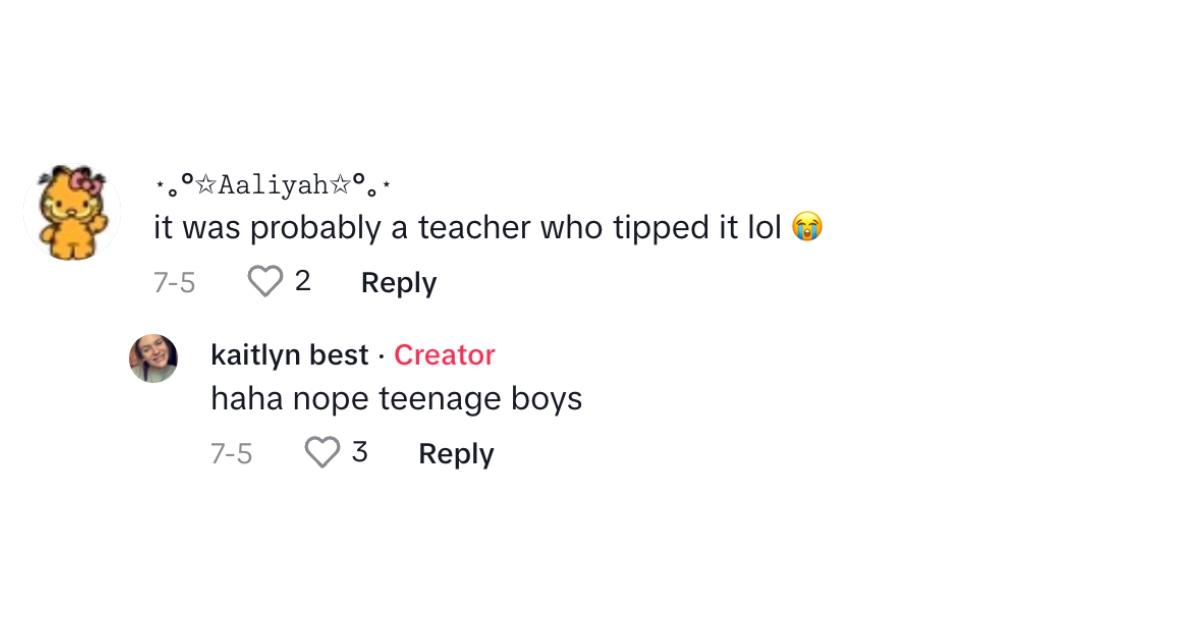 Article continues below advertisement
Some users who also worked in the food service industry recounted similar tips they had received. "That happened to me with $200 Kohl's cash," read one comment.
Another person wasn't as lucky: "I got tipped fruit snacks."
However, not everyone supported this idea of leaving gift cards as tips. "This is so cute, but gift cards won't pay the bills, so please still tip money."
Another user piggybacked onto that: "Ugh but now I have to actually GO to these places? I just wanna pay my bills."
Article continues below advertisement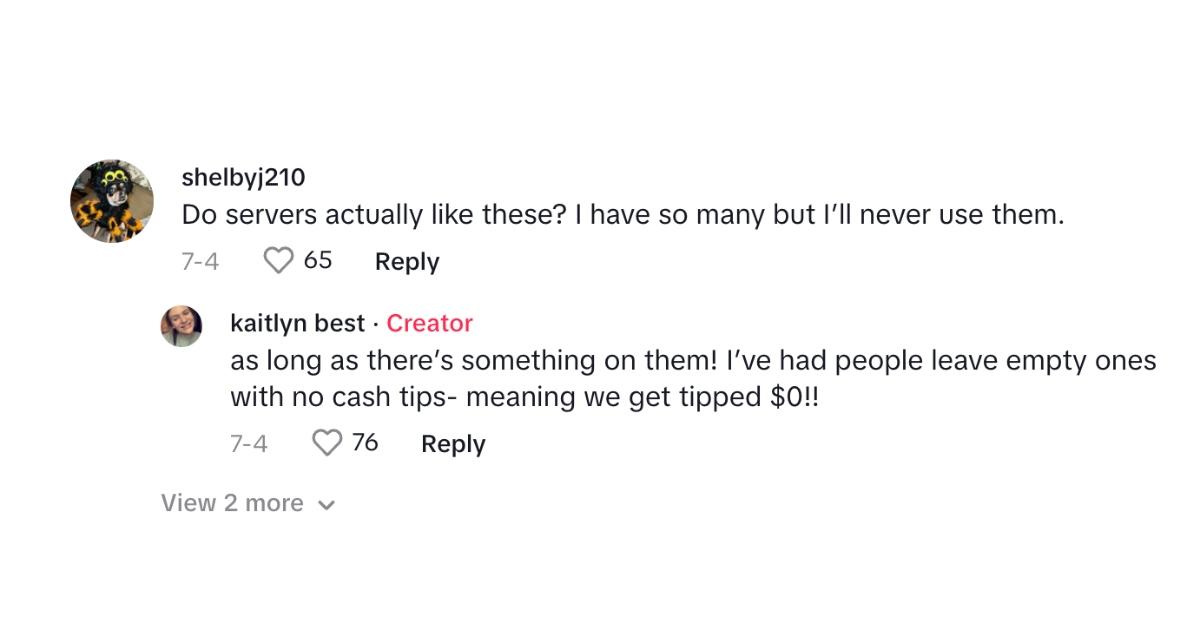 While there definitely are cons to receiving gift cards as tips, @kaitlynbest6 didn't seem to mind.
Responding to a question about whether or not she liked this method of tipping, she wrote: "As long as there's something on them! I've had people leave empty ones with no cash tips — meaning we get tipped $0."