Vanessa and Roberto's Age Gap Is the Least of Their Problems on 'Temptation Island'
Vanessa and Roberto have a lot to work through on 'Temptation Island,' but was the show right for them in the end and are they still together?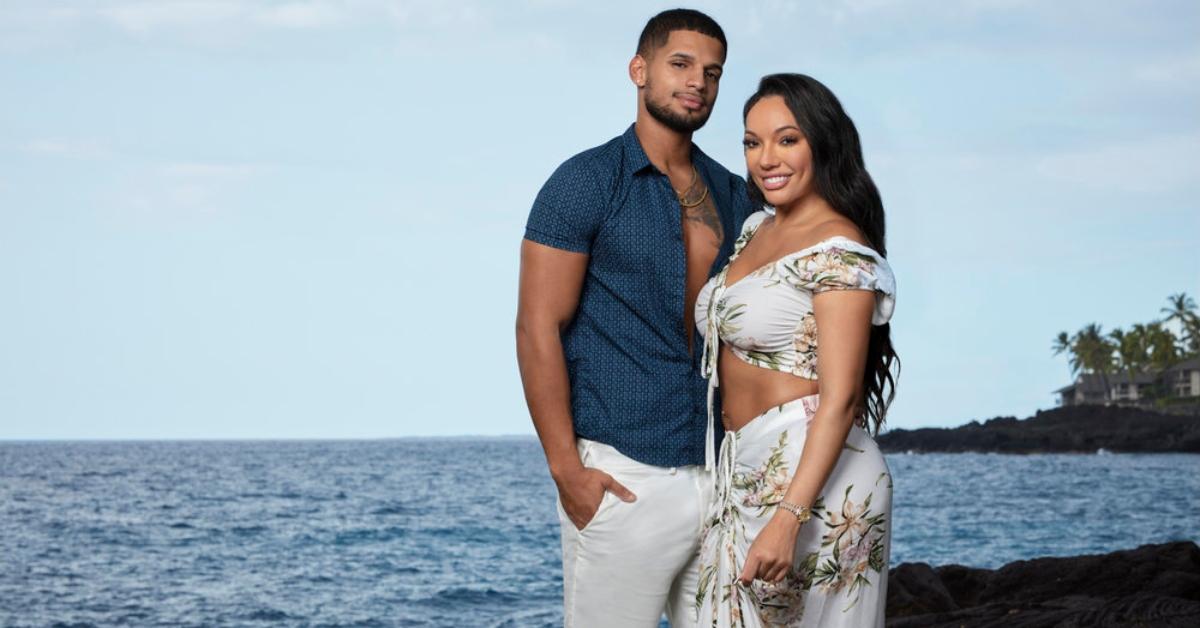 No one goes into Temptation Island with a perfect relationship and Season 5's Vanessa and Roberto are no exception. In fact, they may have more stacked up against them than almost all three of the other couples. In addition to their age gap, which makes Vanessa older than her boyfriend, Vanessa also seems to have expectations that Roberto may not be able to meet.
Article continues below advertisement
So, are Vanessa and Roberto still together after Temptation Island? The show typically follows four couples who are at a crossroads in their respective relationships. Going on the show allows them to test their partners, and themselves, in a way that for them, will prove if they can continue their relationship. And Vanessa and Roberto are hopeful that the process works for them.
Article continues below advertisement
Are Vanessa and Roberto still together after 'Temptation Island'?
Judging by social media alone, it doesn't look like Vanessa and Roberto are still together. If that's a hard pill to swallow for anyone rooting for this particular Season 5 couple, we apologize. But, to be fair, they have multiple issues in the premiere alone. And if that's any indication of their relationship as a whole, then they may have needed more than a reality show to work things out.
In the premiere, Vanessa outright says she has expectations that she wants Roberto to live up to. Then, she host Mark L. Walberg asks about expectations that Roberto has for her, Vanessa says she will decide if she'll live up to those. Later, the couple argues over Vanessa being upset about getting her hair wet during a rain shower while the couples are outside.
Article continues below advertisement
Roberto tells producers that he would rather say sorry to make things better than wait for them to blow over, even if he isn't in the wrong. Again, not a great way to make a relationship work. And, like we said, it doesn't look like they made it beyond filming. Outside of the show, Vanessa and Roberto aren't on each other's Instagram profiles at all, except for promotional posts for the show.
Article continues below advertisement
And there's a flirty comment on one of Roberto's Instagram photos from one of the Temptation Island singles, Tamie Lawson. That doesn't mean Roberto ends up with her, or any of the singles ladies this season. But it could lend more proof to the possibility that Roberto and Vanessa split up by the end of the season. However, only time will tell for certain.
Article continues below advertisement
Vanessa and Roberto have a significant age gap.
Vanessa and Roberto share right away that they have a 10-year age gap. This makes Vanessa older than Roberto, in her 30's, and means she may be more ready to settle down than he is. She recognizes this, but the couple is in love and they still want to see if their relationship can withstand the trials that Temptation Island brings.
Viewers will have to tune in to the rest of the season to see if the pair survives the plethora of sexy singles there to tempt them.
Watch Temptation Island on Wednesdays at 9 p.m. EST on USA.