Vanessa's Son Jacob Is Embarking on His Own Weight-Loss Journey on '1000-Lb Best Friends'
Of all the reality shows that center around people trying to lose weight, TLC's 1000-Lb. Best Friends invites viewers into a world where support is key. Vanessa, Meghan, Ashley, and Tina have leaned on each other when times were tough and motivated each other when times were rough. It's a lovely example of what a person can accomplish with a little help from their friends.
Article continues below advertisement
Now, the gals have returned for Season 2 with some incredible news. Despite wanting to change but being resistant to it, Vanessa has lost more than 100 pounds since we last saw her in Season 1. Vanessa wants to take what she's learned and help her son Jacob, who is struggling with his own weight issues. Unfortunately not everyone in their family is as helpful. Let's get into it.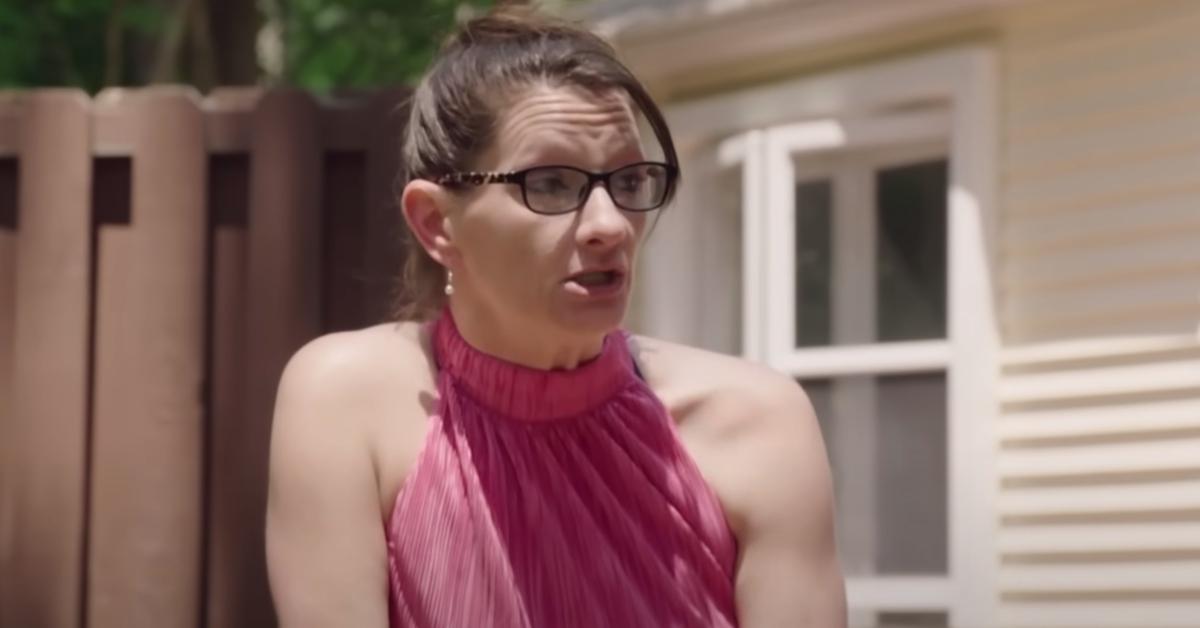 Article continues below advertisement
What's up with Vanessa's son Jacob on '1000-Lb. Best Friends'?
It's important to have people in your life who will not encourage behavior you're trying to change or avoid. For Vanessa, her sister Jakie is very triggering in that she doesn't respect her sister's issues with food. In a recent episode, Vanessa flat-out told Jakie that part of the reason why she couldn't live with her is because Jakie is an enabler. Vanessa is an addict and her drug of choice is food. Sadly, it looks as if Vanessa's son Jacob is following in his mother's footsteps and Jakie is still up to her old tricks.
Now that Vanessa is out from under Jakie's thumb, it's clear Jakie is having trouble adjusting to the fact that she doesn't have someone to boss around anymore. Jakie's lack of respect for her sister is clearly shown when she stops by with a huge bag of fast food. While sitting with Jacob in the backyard, Jakie passes him a container of fries and a milkshake. She almost looks as if she's testing him, or worse, wants Jacob to fail. Jacob is also trying to lose weight after gaining 30 pounds, and once again, Jakie can't seem to be sympathetic to his plight.
Article continues below advertisement
Jakie is making things more difficult for Jacob and Vanessa.
Luckily for Jacob, Vanessa intervened when she saw her son partaking in food that was clearly not good for him. It's also not great for Vanessa to have anything like that in her home. "It's just a milkshake, Vanessa," said Jakie. The way that Jakie plays dumb is almost sinister. "This is my lunch. I bought this for myself, I'm just sharing it with him," exclaims Jakie. It becomes painfully obvious that either Jakie doesn't understand what it's like for Vanessa and Jacob, or she refuses to learn.
Article continues below advertisement
Vanessa reminds her sister that Jacob is up to 490 pounds. "He can have one damn milkshake and still lose weight," Jakie shoots back. The thing is, he can't. When food is a drug, there is no such thing as "one damn milkshake." Vanessa, who has far more patience than we do, tries to explain to Jakie what this feels like. "Bringing fat foods to this house is like bringing a bottle of liquor to an AA meeting. That's just something you don't do," she tells her.
Jacob, frustrated about being caught in the middle of yet another argument between his aunt and mother, leaves. It only gets worse as Jakie, seemingly still determined to be ignorant, suggests that fast food is "normal food" that "normal people eat." The point of course isn't the food but rather what the food does for Vanessa and Jacob, who are not normal in the sense that they have a real addiction. If only Jakie could step outside of her own world for a minute to better understand them.
1000-Lb. Best Friends airs Wednesdays at 10 p.m. EST on TLC.