No, Tom Hanks Wasn't Arrested — but an Internet Hoax Says He Was
Was Tom Hanks arrested? The far-right group QAnon has been spreading the rumor that the actor was arrested rather than infected with the coronavirus.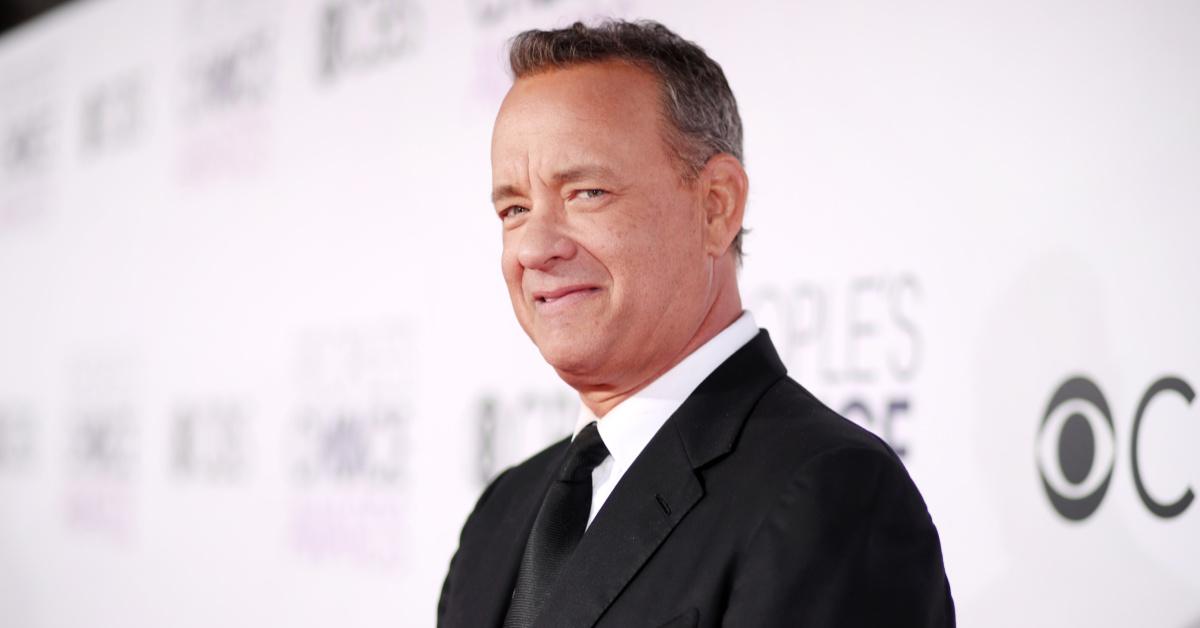 In a time where many things feel uncertain and up in the air, it's not uncommon for some people to fall prey to a range of conspiracy theories. Thanks to the arrival of COVID-19 aka the coronavirus, those conspiracy theories are out in full force. One of the latest theories making the rounds is that beloved actor Tom Hanks was arrested (rather than simply being quarantined due to illness). Was Tom Hanks arrested?
Article continues below advertisement
Was Tom Hanks arrested?
Let's just get this out of the way: No. No, Tom Hanks was not arrested. He and his wife Rita Wilson tested positive for the coronavirus while in Australia and were put into quarantine in order to prevent the spread of the virus. He's not in jail. He's in Australia. Pretty big difference.
Article continues below advertisement
So what's with the random theory going around that he was? Well, as with most conspiracy theories, it's complicated and also pretty buck wild. Depending on how plugged-in to internet conspiracy theories you are, you may have already heard about QAnon. It's a far-right conspiracy theorist group that believes (among other things) that Donald Trump has a well-laid plan to arrest a bunch of Democrats for pedophilia. They refer to this plan as "The Storm," and they think the coronavirus is part of it.
Twitter user @travis_view (who also co-hosts The QAnon Anonymous Podcast) noticed that as news of the coronavirus began spreading, so too did the theories surrounding the virus. Specifically, QAnon-ers started speculating that the pandemic is actually a cover story for "The Storm" that Trump is sending to purge the world of bad people. Bad people like... Tom Hanks. One of the world's most beloved actors of all time.
Article continues below advertisement
This isn't the first time Tom Hanks has been targeted by QAnon.
QAnon has accused many celebrities of pedophilia over the past few years, and even though literally none of those accusations have proven true, they have shown no signs of stopping. Chrissy Teigen and John Legend were among some of the other high-profile celebs targeted by QAnon and she tweeted about being stuck between a rock and a hard place when it comes to dealing with the group of hoaxers.
Article continues below advertisement
"If I take legal action, it gets worse because then, to them, it's true and I'm trying to 'silence' them," she said. With that in mind, the best reaction to these unfounded conspiracy theories is no reaction at all. You most likely won't see Tom Hanks make a statement about his "arrest" because that could just feed the trolls. He has more important things to focus on, anyway — like resting up and getting healthy!
As the coronavirus pandemic continues to affect the world, more and more hoaxes will continue to make the rounds on the internet. It's really important that we all do our part to prevent the spread — of both dangerous diseases and dangerous misinformation.
As you focus on washing your hands, staying home, and social distancing, also keep in mind to be healthily skeptical of the information you come across online. Be discerning, and stay safe out there, folks!