Did 'The Simpsons' Predict Tom Hanks Getting the Coronavirus in 2007?
'The Simpsons' has a long and storied history of "predicting" the future, and it looks like Tom Hanks' run-in with Coronavirus continues the trend.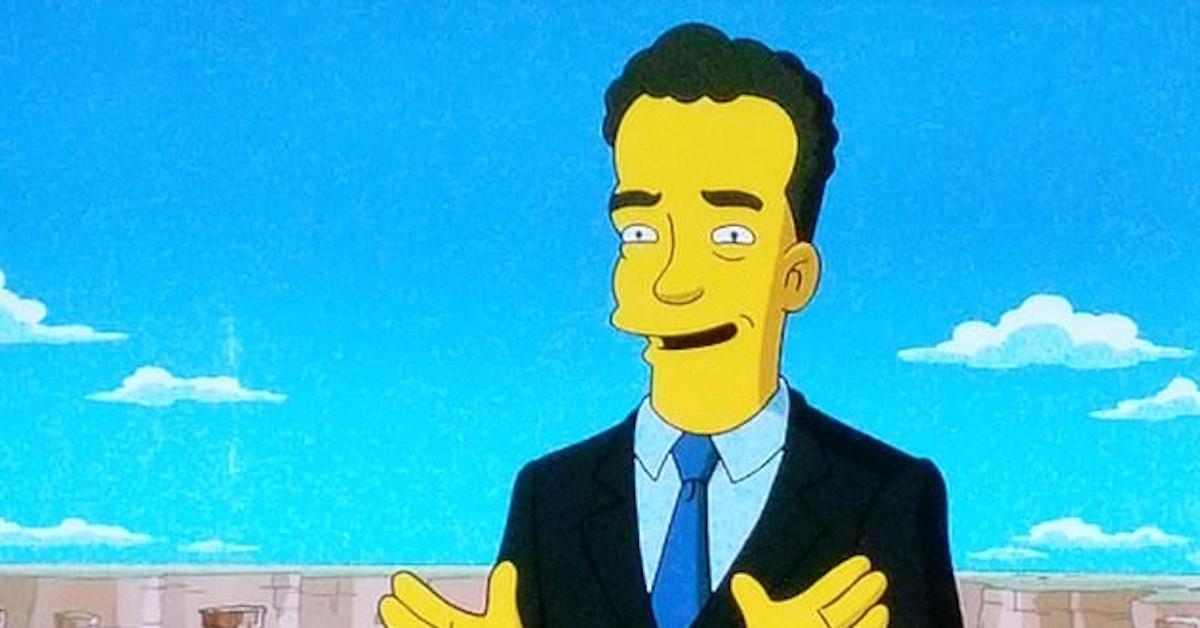 The Simpsons is one of the longest-running sitcoms on TV, so it's only natural that they'd cover pretty much every subject more than once. The show has always enlisted top comedians with sharp wit to pen its scripts, and fans of the series have noticed the writers are so perspicacious that they've successfully managed to prognosticate future events. And Tom Hanks getting the coronavirus is one of them.
Article continues below advertisement
Now, whether this "divination" skill of Simpsons writers is due to the sheer amount of work they've churned or their deep understanding of cultural events and where they're headed in the future is up for debate, but it's kind of crazy that the "Osaka Flu", which spreads from an employee in an over-crowded factory in China sneezing on some juice boxes, bears a striking resemblance to the coronavirus and how it's spread.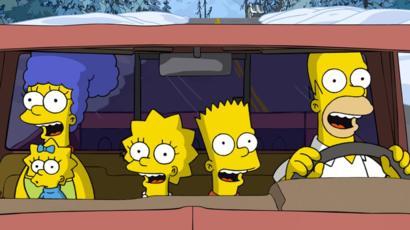 Article continues below advertisement
It's easy to say that any "epidemic" film or TV show predicted the spread of COVID-19 is the only barometer for how it spread. Steven Soderbergh's Contagion arguably foretold the coming of this disease as well, as did countless other books and tin-foil hatters shouting into the ether of the internet from their parents' basements.
But did 'The Simpsons' really predict Tom Hanks' getting the coronavirus?
Much like Family Guy "predicted" Kevin Spacey's assault allegations and scandals with Stewie running through a crowded area saying he just escaped from the actor's basement, or calling Bruce Jenner "an elegant beautiful Dutch woman", The Simpsons featured an episode where actor Tom Hanks was quarantined.
Recently, the Oscar-winning actor and his wife revealed they contracted the coronavirus while filming a movie in Australia.
Article continues below advertisement
Comically speaking, it's kind of funny to put America's Dad, Tom Hanks, in quarantine, which was the subject of The Simpsons movie. The flick came out in 2007 and fans are saying that Tom's cameo in it, where he is featured in an ad for the US government promoting a "new Grand Canyon"... which is really just the big hole that's going to be left over after the military blows Springfield to smithereens to eradicate the viral threat.
Article continues below advertisement
He says in the ad: "The US government has lost it's credibility so it's borrowing some of mine. This is Tom Hanks saying, if you see me in person, please, leave me be."
Tom's Instagram post is pretty straightforward and he says that he'll do his part, along with his wife, to keep the illness at bay by self-isolating and continuing to test themselves.
Interestingly enough, the symptoms of the virus seem very similar to the flu or even a common cold.
Article continues below advertisement
To further alleviate people's stress, Tom Hanks' son, Chet, took to social media to let everyone know the status of his folks' health and, thankfully, they're doing great. They aren't that sick, which is a comforting thought given that they're both 63-years-old.
The biggest fear of the coronavirus is that it's indiscriminately killing off folks who are getting up there in age. However, this simply isn't the case.
Article continues below advertisement
Mainly those with underlying health issues are being severely hurt or killed by the disease, others who are in relatively good health make a full recovery after contracting the illness. Which means that health-wise if you do contract it there's a good chance you'll be OK, as long as you work to take care of yourself.
Article continues below advertisement
Tom also seems to be taking the whole thing in stride, and showed off some friendly "company" fans of the actor provided him with as he's isolating himself in an Australian medical facility. Human beings can be awesome sometimes.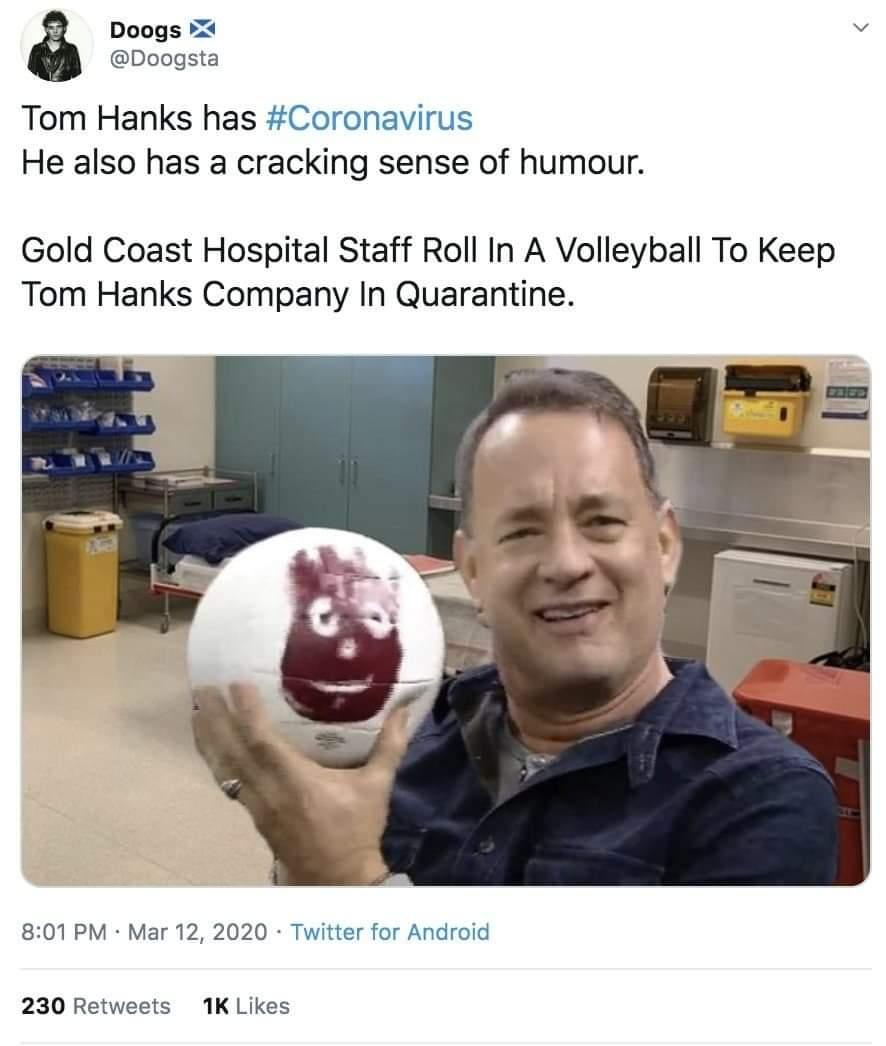 The best way to prevent contracting or spreading the coronavirus is with thorough hand washing and social distancing. If you feel you may be experiencing symptoms of the coronavirus, which include persistent cough (usually dry), fever, shortness of breath, and fatigue, please call your doctor before going to get tested. For comprehensive resources and updates, visit the CDC website. If you are experiencing anxiety about the virus, seek out mental health support from your provider or visit NAMI.org.