Bunny Teeth Are Having a Moment on TikTok, and People Are Actually Paying to Get Them
Sometimes viewed as a cosmetic imperfection, bunny teeth have been getting some love on TikTok. What are bunny teeth, exactly? Details inside.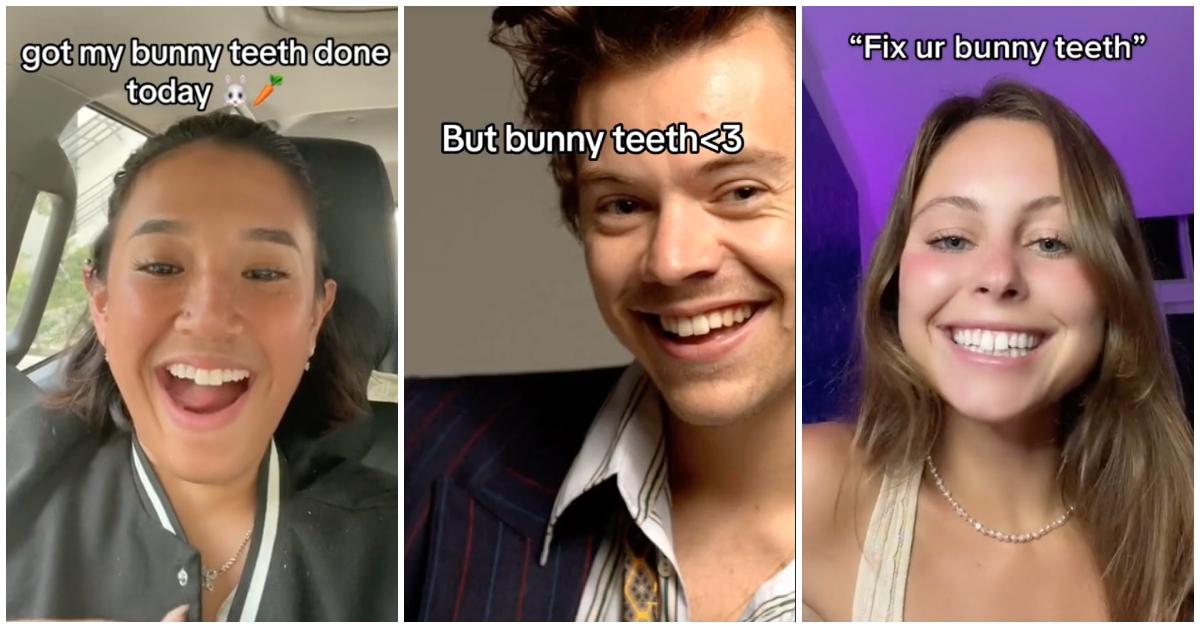 Everyone wants a perfect smile, right? It's the reason why cosmetic dentistry exists and the reason why I am wearing a retainer right now.
While there is no concrete definition of the perfect smile, I envision it as looking like the smiles of the people who star in toothpaste commercials — white, sparkly, smiles made up of straight teeth that are perfectly aligned.
Article continues below advertisement
But apparently, perfectly aligned teeth is not a must-have for everyone. Some people prefer it if their teeth are abnormally aligned to a degree. They may even pay extra for it.
Across TikTok, users are embracing (well, some are, at least!) what is being called bunny teeth. Below, we explain what this means.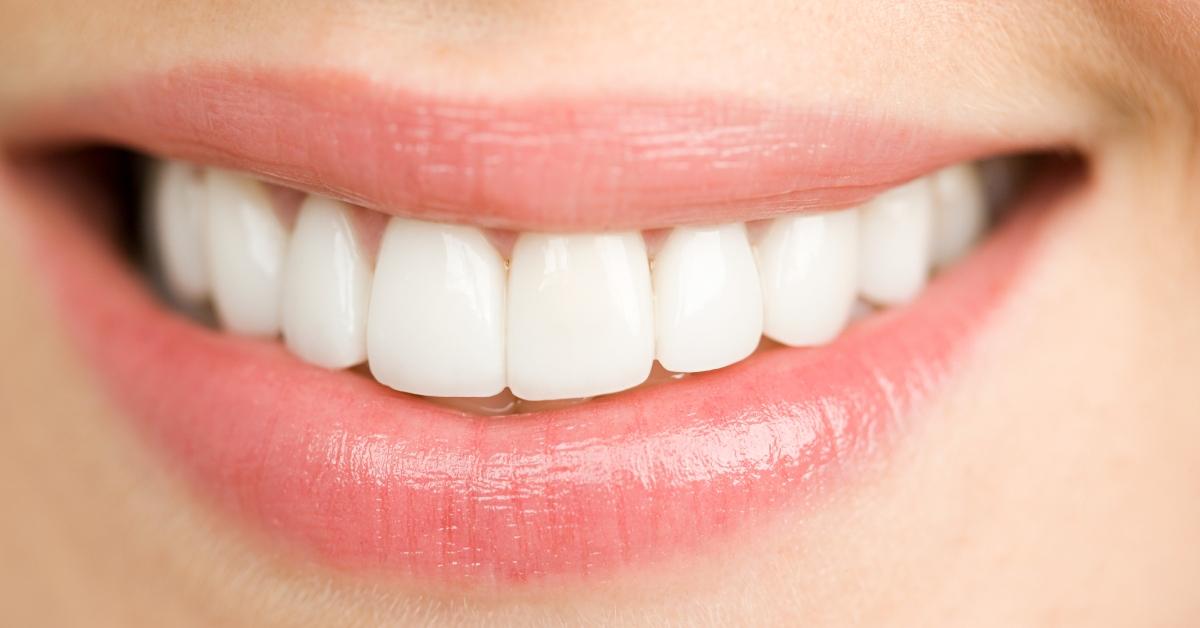 Article continues below advertisement
What are bunny teeth? TikTok users either love the look or hate it.
For starters, bunny teeth is not an actual dental term, but rather a term that has amassed popularity over the last few years. Having bunny teeth or having a bunny smile simply means that you have an overbite and your two front teeth are larger than they should be. For an illustration, think of Bugs Bunny.
Bunny teeth are similar to buck teeth or protruding front teeth, which Medical News Today defines as "a type of bite issue where the top row of teeth overlaps with the bottom row."
Article continues below advertisement
Many people who have bunny teeth are embarrassed by their smiles and take measures to correct them, as this woman on TikTok did.
Article continues below advertisement
However, others disagree and are embracing the misaligned teeth.
In the video below, the creator suggests that bunny teeth are more attractive than straight teeth by showing photos of celebrities with natural bunny teeth like Ariana Grande, Harry Styles, and Nayeon.
Article continues below advertisement
One woman on TikTok even paid for a procedure to get her already-established bunny teeth enlarged.
"While I was at the dentist, I asked for them to be a little longer than before because ever since I got the first ones back in 2017, I always felt like it needed a little more length, so that's what I did," said creator @ulyanikitaa in a video as she unveiled her new chompers.
Article continues below advertisement
"I love them. Even though I grew up in a community where every kid my age had braces, and straight teeth was and is the standard, I love them," she said of the results.
Unfortunately, not everyone in her comment section felt the same.
"Nah I didn't spend my entire childhood being called rabbit face for it to become trendy after I got braces to fix it," wrote one user.
Another said: "Ummmm… its a bit too much. Looks unnatural."
However, some users came to her rescue and praised her new smile.
"I love it," remarked one person. A second said: "I've always wanted bunny teeth. It's so beautiful."