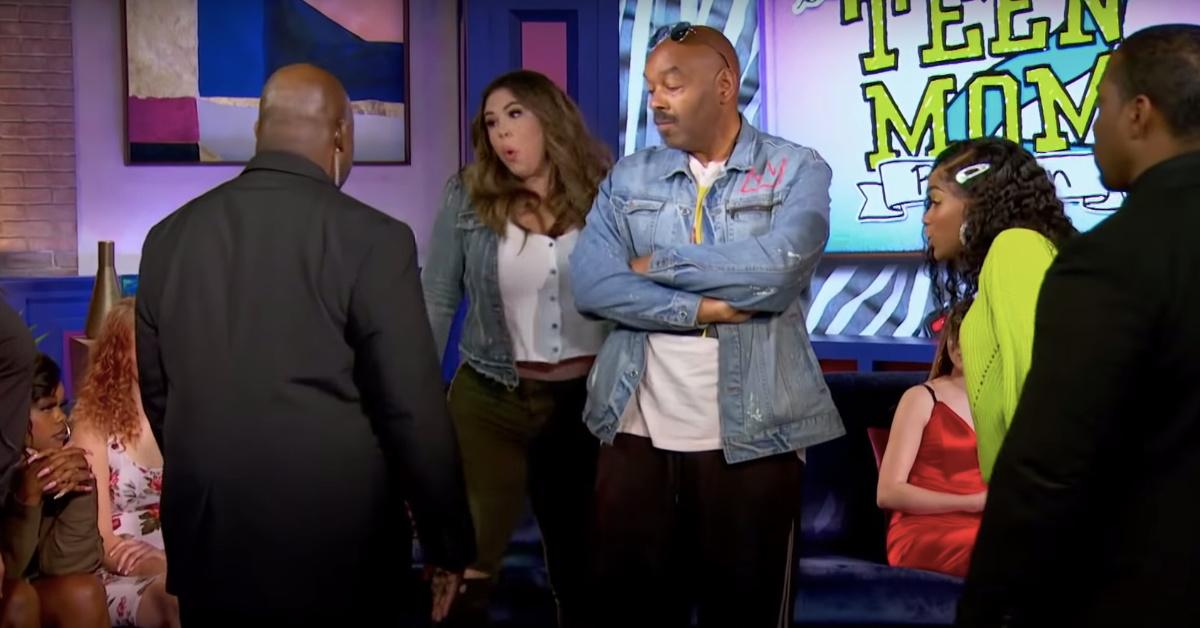 Here's Why Kailyn Lowry Stormed off the Set of the 'Teen Mom 2' Reunion Show
OK. So. The most recent Teen Mom 2 reunion show was filled with tons of drama. Now, to be fair, basically every Teen Mom reunion show is filled with tons of drama, but this one was particularly bananas. At one point, three different people walked off the stage (or were escorted away by security). Guys, it was a lot.
Article continues below advertisement
But there was one particularly bizarre turn of events. While Ashley from Teen Mom: Young and Pregnant went on a tirade against pretty much everyone (more on that in a sec!), Kailyn Lowry suddenly got up and stormed off stage. We've watched the clip of this happening so many times and it looks like Kail got mad because of something Nessa Diab (one of the show's hosts) said to her. So, what did Nessa say to Kail at the Teen Mom 2 Reunion?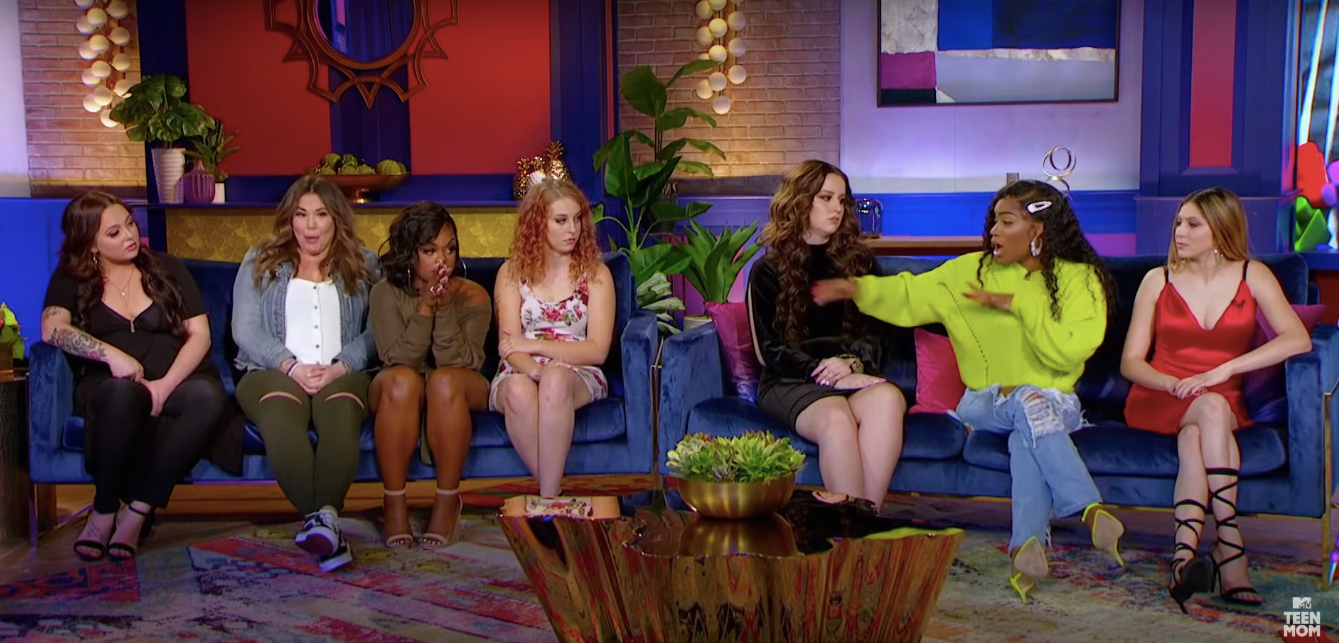 Article continues below advertisement
What did Nessa say to Kailyn on the Teen Mom 2 reunion show?
First, some background of what all was going on at the height of the drama. Things quickly escalated after the stars of Teen Mom: Young and Pregnant were asked how they felt when Jade Cline (who had previously been on Young and Pregnant) was recruited to Teen Mom 2. While the other women said they were supportive of Jade's move, Ashley Jones said that she "felt shaded" by Jade's actions — particularly when Jade said Ashley was lying about also being asked to join Teen Mom 2.
"I didn't say s--t to you about it," Jade said, and things kinda blew up from there. Jade stood up and asked Ashley if she wanted to "beef on stage," Ashley insulted Jade's mom... again, it was a whole thing. Kailyn also stood up and told Jade to walk away. After Jade left the stage, Kailyn went to sit between some of the other women while Ashley launched into another tirade, this time against the other Young and Pregnant stars for not being supportive of her.
Article continues below advertisement
As Kailyn took a seat, Nessa said something to her that caused her to react angrily and storm off the stage. Which brings us to the big question: What did Nessa say to Kailyn? Well, folks, if you're looking for a big scandal, this decidedly isn't it.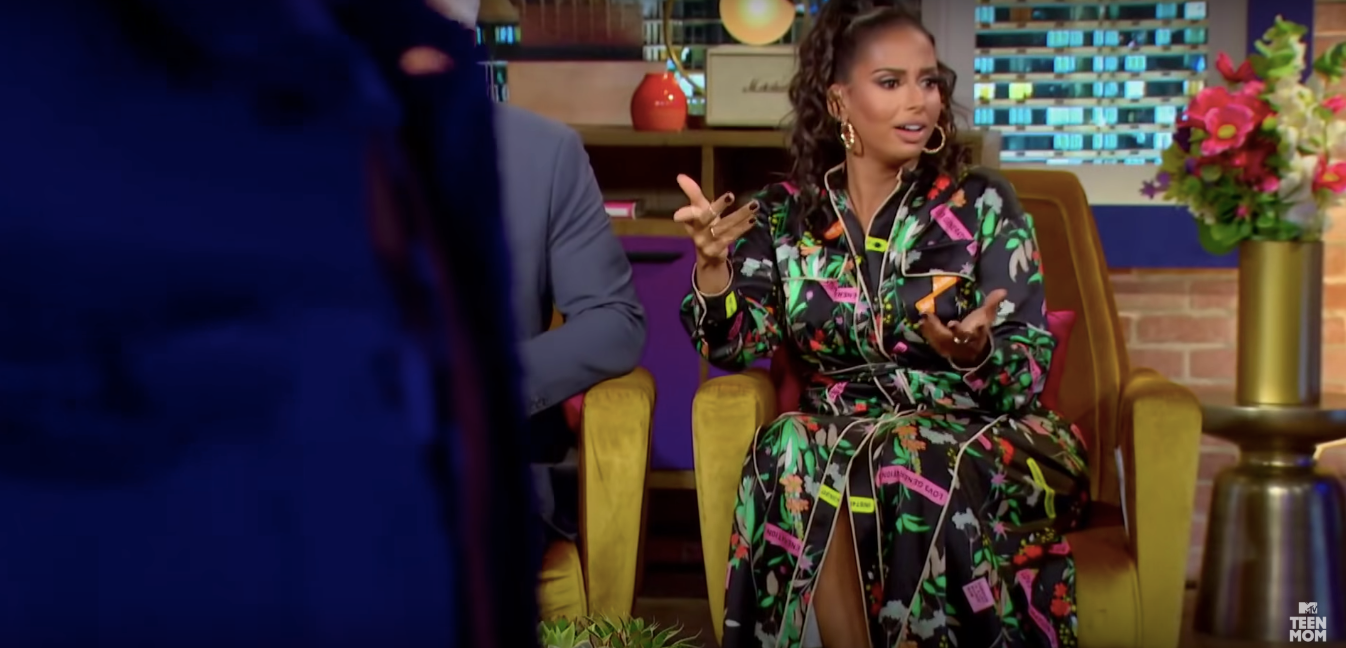 Article continues below advertisement
According to People, Nessa told Kail to "sit back there," pointing to a seat further away from the feuding group. At that point, Kailyn incredulously said "What?!" and stood up. "Oooh, bye!" she said while Ashley was still yelling at the other women. "Bye Nessa! See ya later!" Kailyn said as she walked angrily off the stage. For her part, Nessa seemed confused. So was pretty much everyone watching.
Maybe Kail was offended that Nessa had told her to move. Maybe she thought Nessa was trying to say something else. Honestly, we have no idea. The fact that Ashley did not even pause while Kailyn stormed away just added to the chaos.
Article continues below advertisement
Kailyn actually tweeted about the reunion show back when it was filmed.
Back in October (when the reunion show was filmed), Kail took to Twitter and declared she would never again attend a Teen Mom reunion show.
In another tweet, she went on to say: "Every year I say I'm not going. Every year I give in. Every year I am apart of bulls--t. This time I've reflected, accepted responsibility & wanted to do better. This year, I get dragged into bulls--t that had NOTHING to do with me." We gotta say — we don't really understand how Nessa telling her to switch seats was dragging Kail into anything. But we also totally understand why Kail would want to avoid future reunions. The drama just isn't worth it.