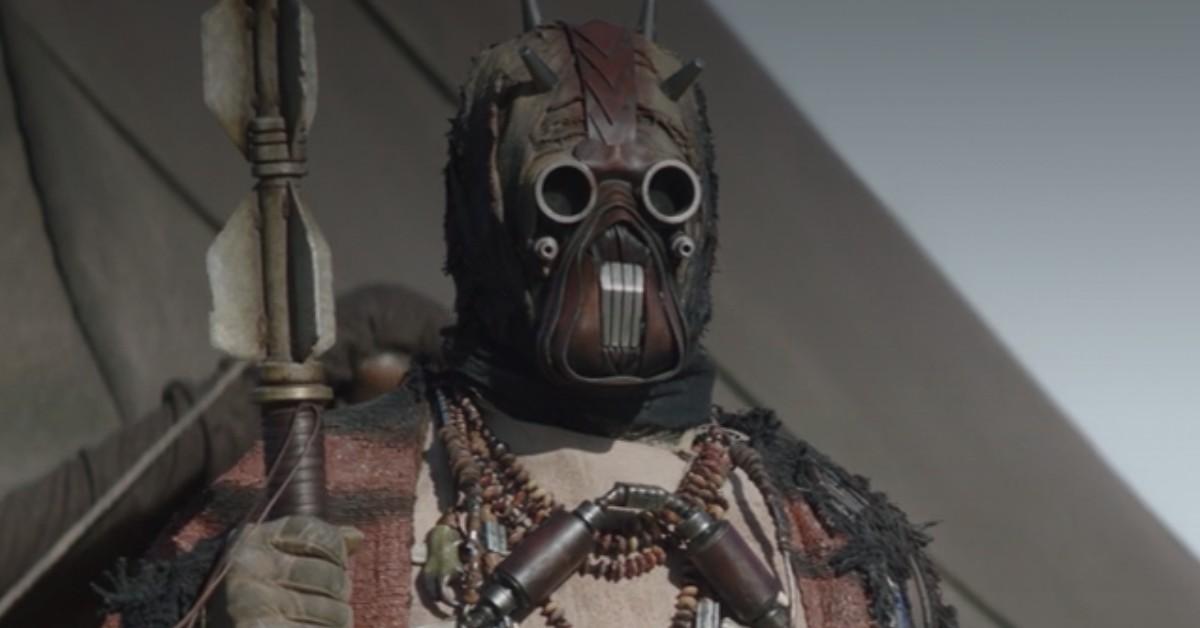 Do Tusken Raiders Ever Unmask Themselves Like Mandalorians in 'The Book of Boba Fett'?
Spoiler alert: This article contains spoilers for The Book of Boba Fett.
The Tusken Raiders have always served as the bogeymen of the Star Wars universe. Lest we forget, they murdered the only parent Anakin Skywalker ever knew. (And Anakin's choice to slaughter a whole village of Tusken Raiders in retaliation really triggered his descent into the Dark Side.)
Further adding to that bogeyman impression is the fact that they don terrifying masks, under which we don't know what to expect. Are these masked-up Tatooine residents ever unmasked during The Book of Boba Fett? And if so, what do the Tusken Raiders look like?
Article continues below advertisement
In the first episode of The Book of Boba Fett we're given a flashback of a crucial Boba Fett memory. We finally see how Boba escaped the deadly Sarlacc pit that he fell into during Return of the Jedi. However, poor Boba is quickly kidnapped by Tusken Raiders after he breaks free.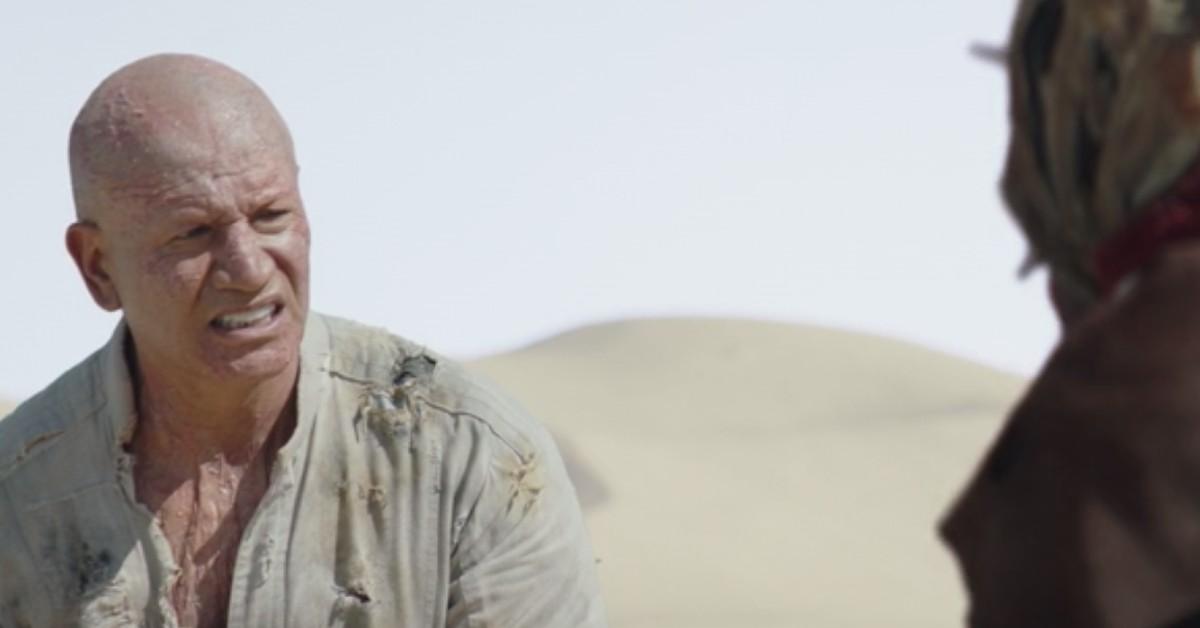 Article continues below advertisement
Does Boba ever see the Tusken Raiders unmasked?
The answer to that is a resounding no. The Tusken Raiders never take off the headgear around Boba, so we never see how they look underneath their masks. However, there's an interesting contrast presented in the first episode of The Book of Boba Fett.
The Tusken Raiders essentially kidnapped Boba for slave labor. They keep him and another alien in chains, sending them out on a mission with a Tusken Raider child, who also treats the two prisoners with a lack of respect. Despite the language barrier, Boba realizes that the mini Tusken Raider wants him and his fellow prisoner to dig for water in the sand.
Article continues below advertisement
However, this is Star Wars after all, and a simple expedition for water turns into a fight for survival against a giant sand beast. Boba protects the baby Tusken Raider and his fellow prisoner from the scary sand monster and, as a result, breaks free from his chains. Rather than seek revenge against his tiny Tusken Raider captor, Boba saves him instead. (Kind of a far cry from what Anakin did.)
Article continues below advertisement
Are the Tusken Raiders ever unmasked?
According to a ScreenRant report, there's one rare instance in which a Tusken Raider is unmasked, which takes place in Star Wars: Republic #59. It's Anakin Skywalker who witnesses the rare sight, but it turns out the man underneath the mask is a human being named A'Sharad Hett. Hett considers himself a Tusken Raider at heart, given that his parents had lived among them.
However, the same report notes that "Hett had at first believed that his mother was a Tusken, but later found out that Tuskens and humans are not genetically compatible, which indicates that Tuskens are indeed a specific race." With that said, the Tuskens technically have never canonically been unmasked in the Star Wars universe, so what they look like continues to remain a mystery.
Do you think the Tusken Raiders will ever be unmasked in The Book of Boba Fett? While we aren't certain of the answer, you can watch the first episode of the series streaming now on Disney Plus.