What Did Kelly Ripa Say About Regis Philbin in Her Book? Kathie Lee Gifford Isn't Pleased
In her new book, Kelly Ripa has a few choice words for her former co-host Regis Philbin. What does she say about him? Plus: Kathie Lee's response.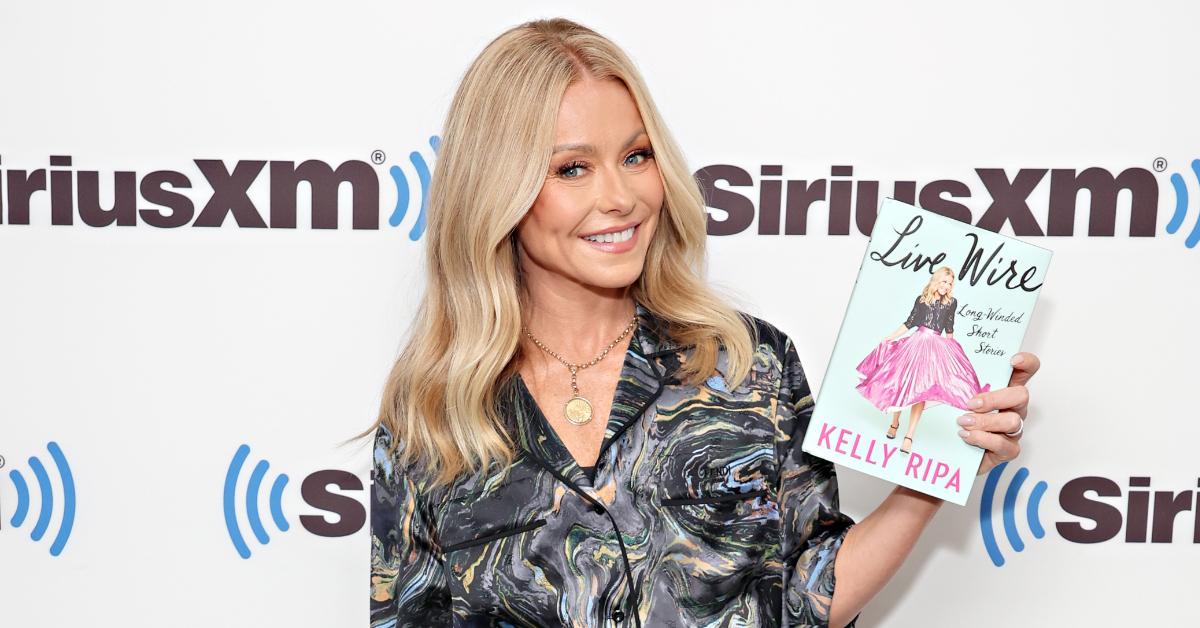 On Sept. 27, 2022, television host Kelly Ripa released her first book!
In her collection titled Live Wire: Long-Winded Short Stories, the former soap opera actress recites real-life stories, whether it be recounting how she and husband Mark Consuelos really met or when a psychic announced her third pregnancy. All in all, Kelly does not hold back, especially when it comes to her former Live! co-host, the late great Regis Philbin.
Article continues below advertisement
As it turns out, things allegedly weren't always sunshine and rainbows between Regis and Kelly. On that note, what does Kelly say about Regis in her book? Keep reading to find out. Plus, stick around for Kathie Lee Gifford's response about the whole thing.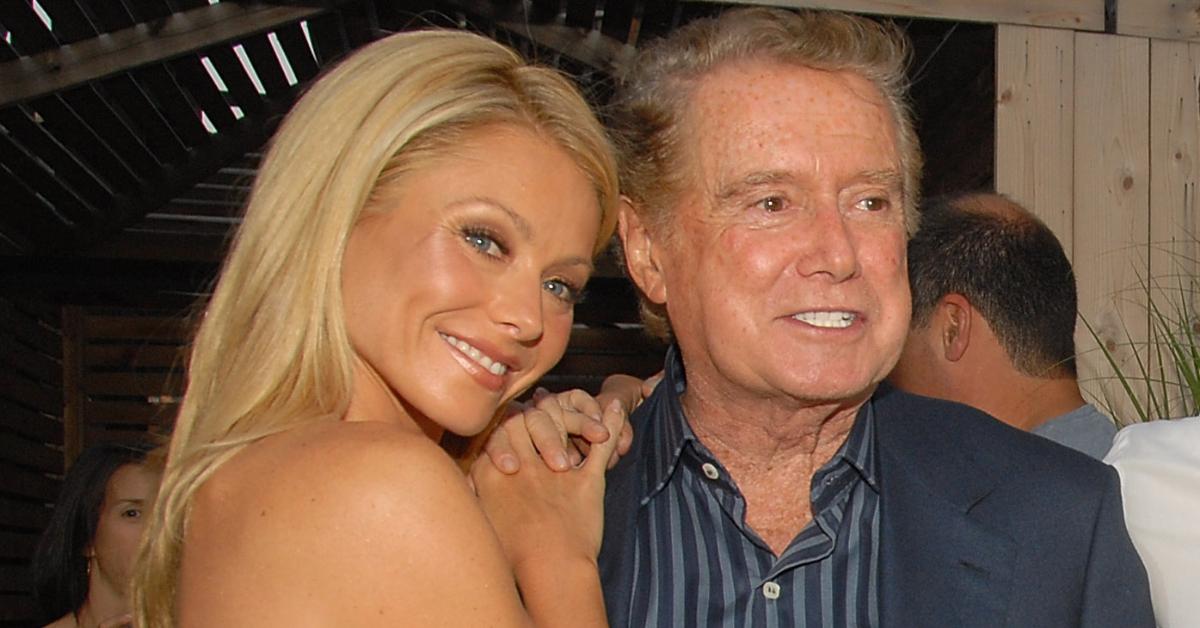 Article continues below advertisement
What does Kelly Ripa say about Regis in her book?
Following Kathie Lee's departure from Live! in July 2000, ABC searched long and hard for a replacement. In February 2001, the network announced Kelly Ripa as the new permanent co-host.
In her book, while discussing her time with Regis, she revealed that her relationship with the four-time Emmy winner had many ups and downs over the years.
Kelly wrote (per Us Weekly) that there was "no eye contact" between the two during their first show together. She also addressed the negotiation process when she joined the daytime talk show, revealing that her "name had to be smaller than Regis's name on the Live! title card and branding. A game of inches, which speaks for itself. But on that we agreed. Seniority, after all."
Article continues below advertisement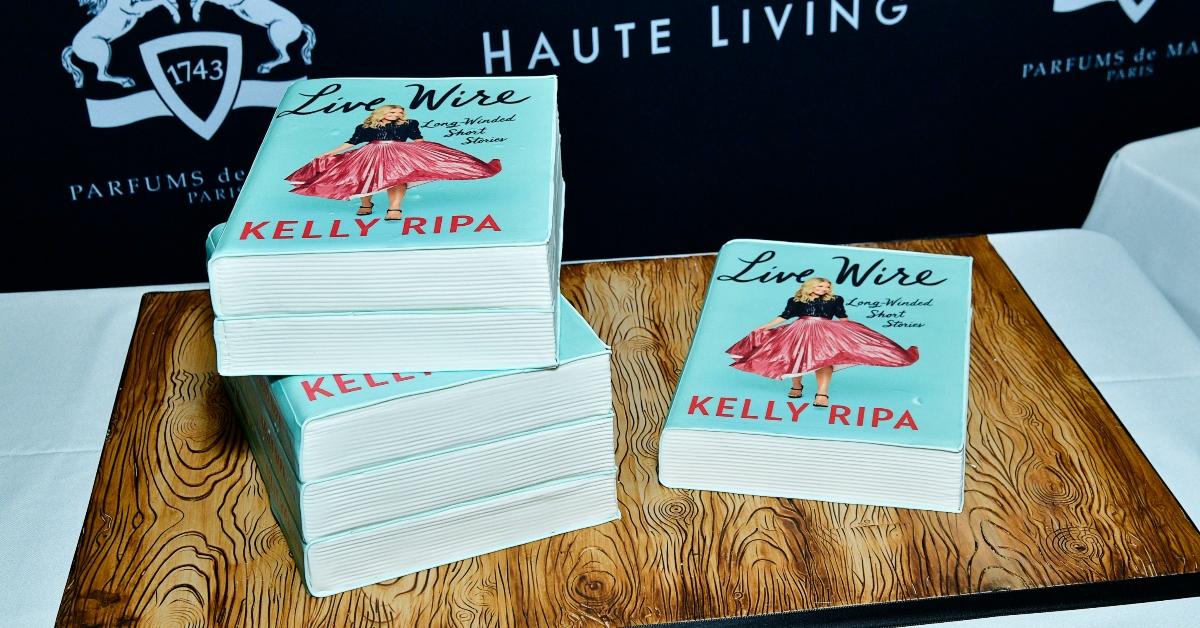 Kelly recently told People about a time when Regis supposedly greeted her and executive producer Michael Gelman with: "Uh-oh, Gelman, it's got an entourage." She told the outlet that she felt "horrible" at the time, adding that "it felt like a pile-on."
"I understand that probably he didn't want a co-host, but the network wanted me to be the co-host and I didn't think I should pass up that opportunity. I don't think it was fair to him. But it was also not fair to me," she explained to the magazine.
Article continues below advertisement
The 52-year-old New Jersey native also reflected on Regis's exit from Live! in 2011, claiming she faced immense pressure to take over the show by herself. "The reality is that I would have traded places with him in a second. I was scared to death, and suddenly responsible for keeping our very popular show on the air, all by myself," she wrote in her memoir.
"In the years following his departure, Regis was invited back on the show many times, but always declined. So it was a genuine thrill and surprise when he finally relented and agreed to be on our annual Halloween show," she added.
Article continues below advertisement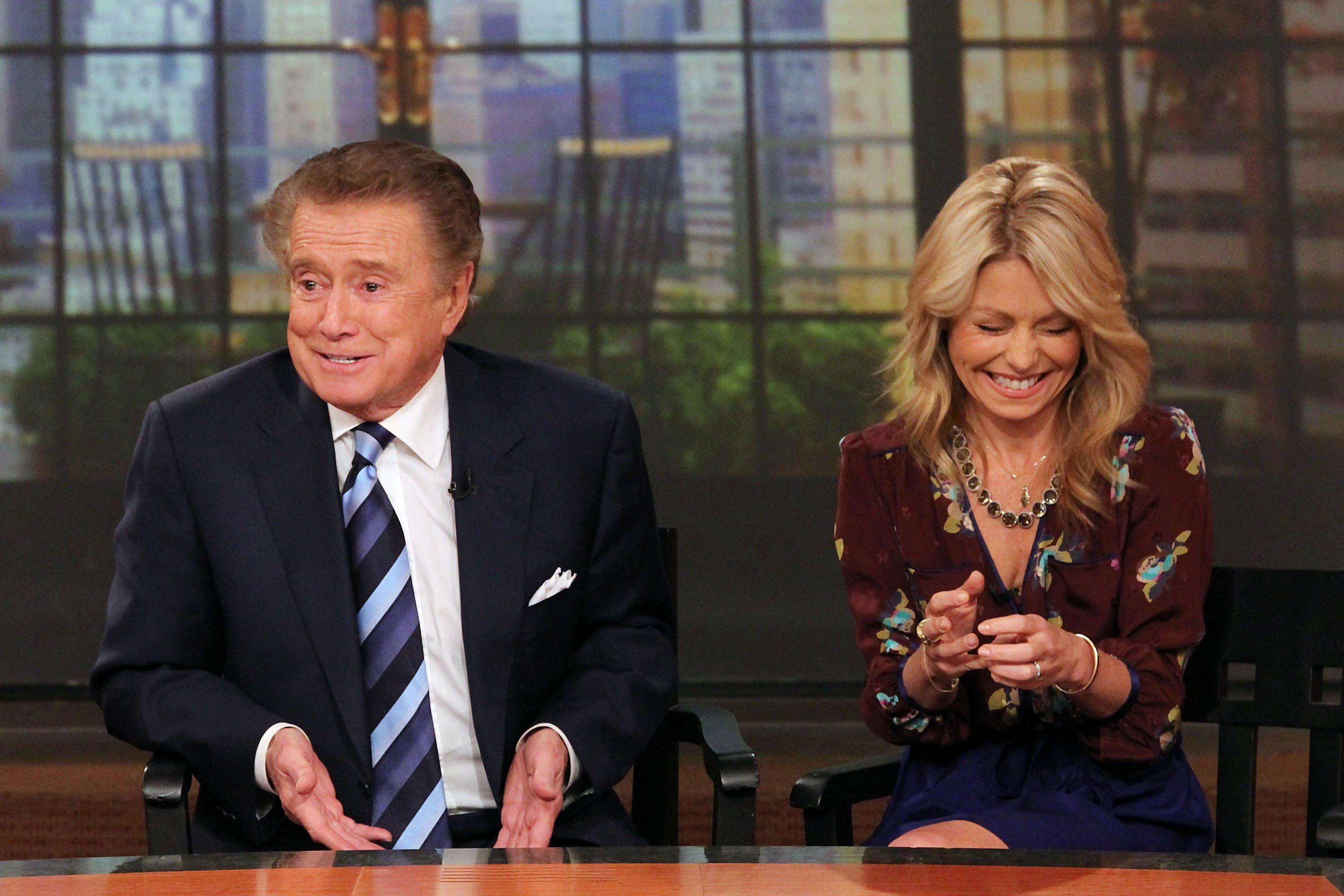 Kelly noted that although she and Regis didn't necessarily have a friendship, she was honored "to sit next to one of the greatest storytellers of all time." She concluded, "The few occasions I socialized with Regis outside the office, over the decade we worked together, I truly enjoyed. He was an even better storyteller in person. I think he would have said the same."
Article continues below advertisement
What was Kathie Lee Gifford's response to what Kelly said about Regis in her book?
On Oct. 10, 2022, singer-actress Kathie Lee Gifford appeared on Good Day New York and admitted she has no plans to read Kelly Ripa's book, especially the parts about their former mutual co-host, the late Regis Philbin. Kathie told host Rosanna Scotto that she was "very sorry" to read the headlines about the book.
Article continues below advertisement
"In all the years I knew him, I never saw him unkind to anyone. I never did. If he liked you, he teased you," Kathie said, adding, "I'm not gonna read the book. I haven't read it. I don't even know if it's out yet. I just know what Regis was to me. He was, for 15 years, the best partner a person could ever, ever have professionally, but he was my friend."
Kathie added, "We were dear friends, and after I left the show, for the next 20 years, we became better friends, dearer friends. I saw him two weeks before he died, and the minute I found out he had passed, I got in my car and drove to their house."
"I'm not going to say anything ugly about anybody," Kathie stated. "I never have, and I'm not going to start now. My reality is something completely different from that."