Using the Pear Emoji Online Apparently Means You're Single and Ready to Mingle
The pear emoji is showing up in many people's profiles, but what does the emoji actually mean, and why is it suddenly all over social media?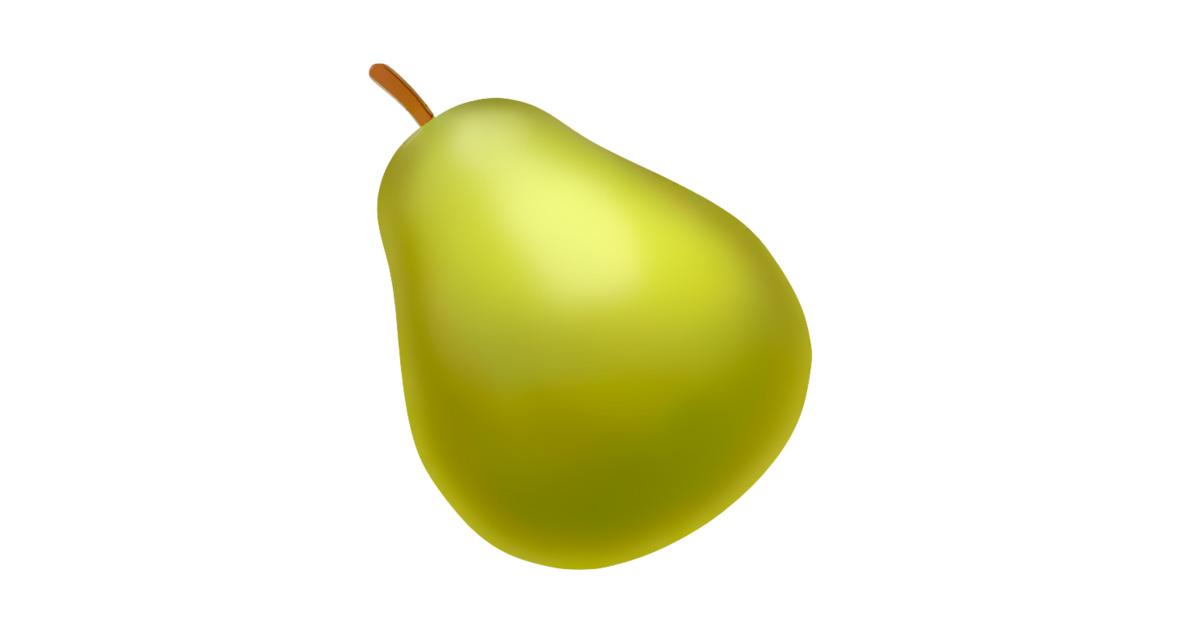 As emojis become a more common part of online vernacular, it's only natural that their meanings will continue to evolve and change. We've already seen emojis like the peach and eggplant come to represent something very different from the fruits and vegetables that they literally are, and now, it seems a similar fate has befallen the pear emoji.
Article continues below advertisement
Some users have noticed that pear emojis are now a part of many users' profiles on social media. Understandably, they're confused about exactly what it means. Keep reading to find out!
The pear emoji is designed to allow people to meet outside of dating apps.
The pear emoji is being used as a way to subtly signal that you're single and interested in meeting someone online. The idea behind adding the emoji to your profile is to allow other users to message you and express their interest outside of the world of dating apps.
The idea of using the pear emoji is really quite simple. There's even a social experiment going on called pear. The mission is to help singles readily identify one another in person and not just online through an emoji.
Article continues below advertisement
Pear has created a turquoise ring that singles can purchase for $39. The idea behind the ring is that it signals to those around you that you are single and open to being approached. The Pear experiment is currently active in the U.S., the U.K., Australia, Germany, and Canada.
In essence, then, Pear is attempting to flip the idea of an engagement ring on its head by creating a clear signal for single people. It's also attempting to do away with the need for dating apps.
Article continues below advertisement
The pear social experiment has roots in a number of old traditions.
Although Pear may seem like a revolutionary shift in how people date, it's far from the first time that people have signaled their status to one another. In queer cultures, for example, there were a number of systems known as "flagging" that signal both a person's availability and their sexual preferences, including whether they were a top or a bottom and what they might be looking for in particular.
There's also an Irish tradition known as Claddagh rings which feature a heart on the front. These rings are used to signify a person's relationship status. If the heart on the ring is pointed outwards and it's being worn on the right hand, it means that the person wearing it is single. Clearly, then, Pear didn't come up with this ring thing all by themselves. Also, the pear emoji is hardly the first emoji to be used with a particular meaning in mind.
Article continues below advertisement
Still, the idea of using other social media apps to connect with one another through emojis could signify a shift in how online dating works. People have certainly met through apps that aren't specifically designed for dating in the past, but now, it seems that some users are going to make every social media app work toward this singular end for them.
Whether that makes every social media app better or totally unusable remains to be seen. For now, though, putting a pear in your profile likely means you're going to get more random DMs than you might if you leave the pear out.