'Peaky Blinders' Is Full of Romani Words — What Does "Tickna Mora O'Beng" Mean?
'Peaky Blinders' has always incorporated Romani phrases into the dialogue, but what does "Tickna mora o'beng" mean? Here's what we know.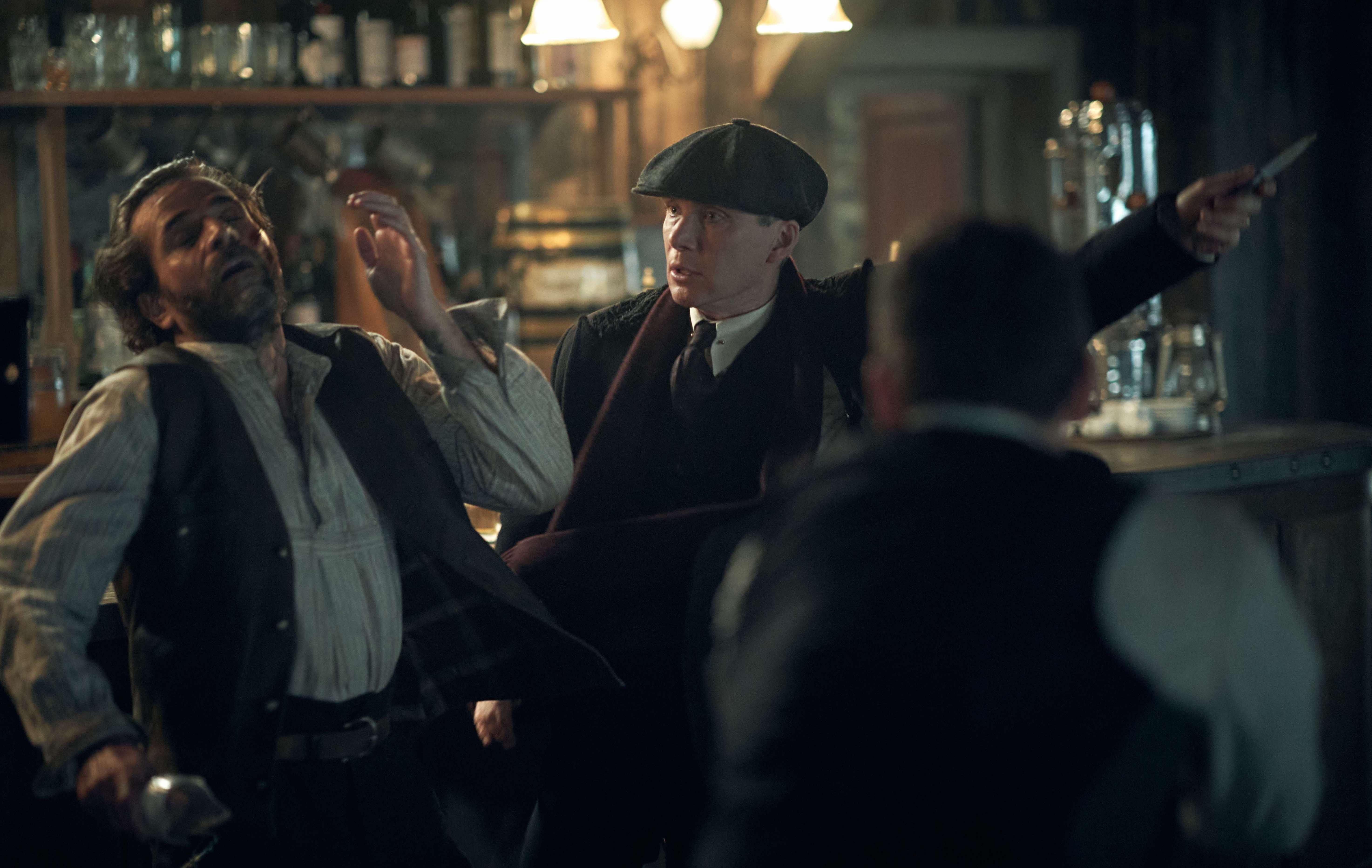 Spoiler alert: This article contains spoilers for Season 6 of Peaky Blinders.
During the Season 6 premiere of Peaky Blinders, viewers find Tommy Shelby (Cillian Murphy) in Miquelon Island, Canada, four years since the jaw-dropping events of the fifth installment.
While in the Great White North, Tommy plans to embark on a few business ventures. However, his stay comes to an abrupt end once Lizzie (Natasha O'Keeffe) calls from Birmingham and informs her husband about their ill daughter.
Article continues below advertisement
On the phone, Lizzie tells Tommy that Ruby (Orla McDonagh) is delirious, repeatedly muttering the Romani phrase, "Tickna mora o'beng." After hearing this, Tommy immediately freaks out and urges his wife to keep Ruby out of school, among other things.
Wait, why is Tommy so scared? What does "Tickna mora o'beng" mean? Let's find out!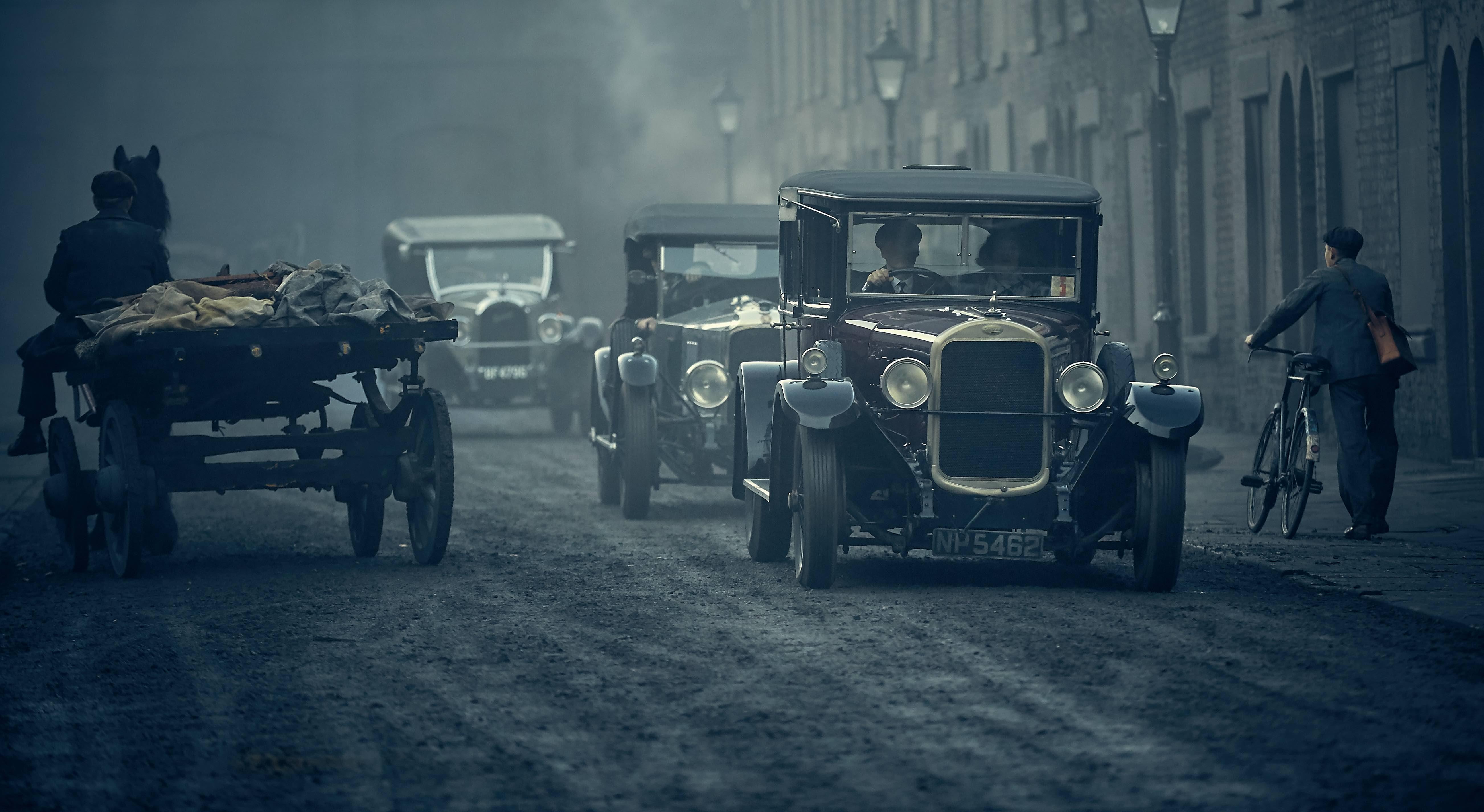 Article continues below advertisement
What does "Tickna mora o'beng" mean in 'Peaky Blinders'?
In an interview with Digital Spy, the creator himself, Steven Knight, explained the meaning of "Tickna mora o'beng."
"It's difficult to translate from the Romani, but it means 'devil.' It means a bit more than that, but yeah," the 62-year-old screenwriter to the outlet. "So it's not good. It's not a good thing."
When speaking with Den of Geek in February 2022, Steven was asked if the devil in question refers to Tommy, to which he replied, "Tommy's biggest fear is that it's him, but it's not." He continued, "Tommy, in series six, and to an extent, series five, discovers that he's a good man when he comes across something more evil than him."
Article continues below advertisement
"And when he does come across that evil — which is Fascism — he discovers that actually, he will do things against his own interest, to prevent that from happening, which I think is one definition of being good," Steven concluded.
Article continues below advertisement
OK, very interesting ... So, with fascism as the primary evil of Peaky Blinders, that must mean Oswald Mosley (Sam Claflin) is the devil, right? For all we know, Ruby's fever dream of a man with bright green eyes could be him.
On the other hand, the green-eyed man might be referring to Michael Gray (Finn Cole), the strategic yet traitorous former Peaky Blinders member who is out to avenge his mother's — Aunt Polly — death by killing his older cousin, Tommy.
Article continues below advertisement
This makes much more sense because, since the start of Season 5, Michael and his wife Gina (Anya Taylor-Joy) have been attempting to take over Shelby Company Limited. But, when it comes to green eyes heavily featured in Ruby's vision, it can't be Michael ... or can it? Perhaps the green is referring to the jealously clouding Michael's vision.
Reddit fans knew "Tickna mora o'beng" foreshadowed Ruby's death.
Following the epic Season 6 premiere — which aired Sunday, February 27 on BBC One — fans flocked to the Peaky Blinders subreddit to discuss the meaning of "Tickna mora o'beng."
On February 28, one Redditor shared information from the Angloromani dictionary, which broke down each word:
"Tickna" — daughter, or little girl
"Mora" — a variation of death or kill
"Beng" — devil, bad, or evil one
Article continues below advertisement
"The literal translation appears to be 'daughter killed by the devil.' It's interesting that Gina referred to Tommy as the devil multiple times in the episode, but it's hard to imagine that Tommy would kill his own daughter," the original Redditor wrote.
"It could be foreshadowing that Tommy will indirectly kill Ruby by starting a war with Michael, similar to how he indirectly killed Polly by getting involved with Mosley." Wow, this is honestly a great interpretation.
All six seasons of Peaky Blinders are now streaming on Netflix.