Season 6 of 'Peaky Blinders' Opens With a Heartbreaking Death
In the final season of 'Peaky Blinders,' Tommy Shelby and the fans learn that Aunt Polly is dead. So, how did she die? Here's what we know.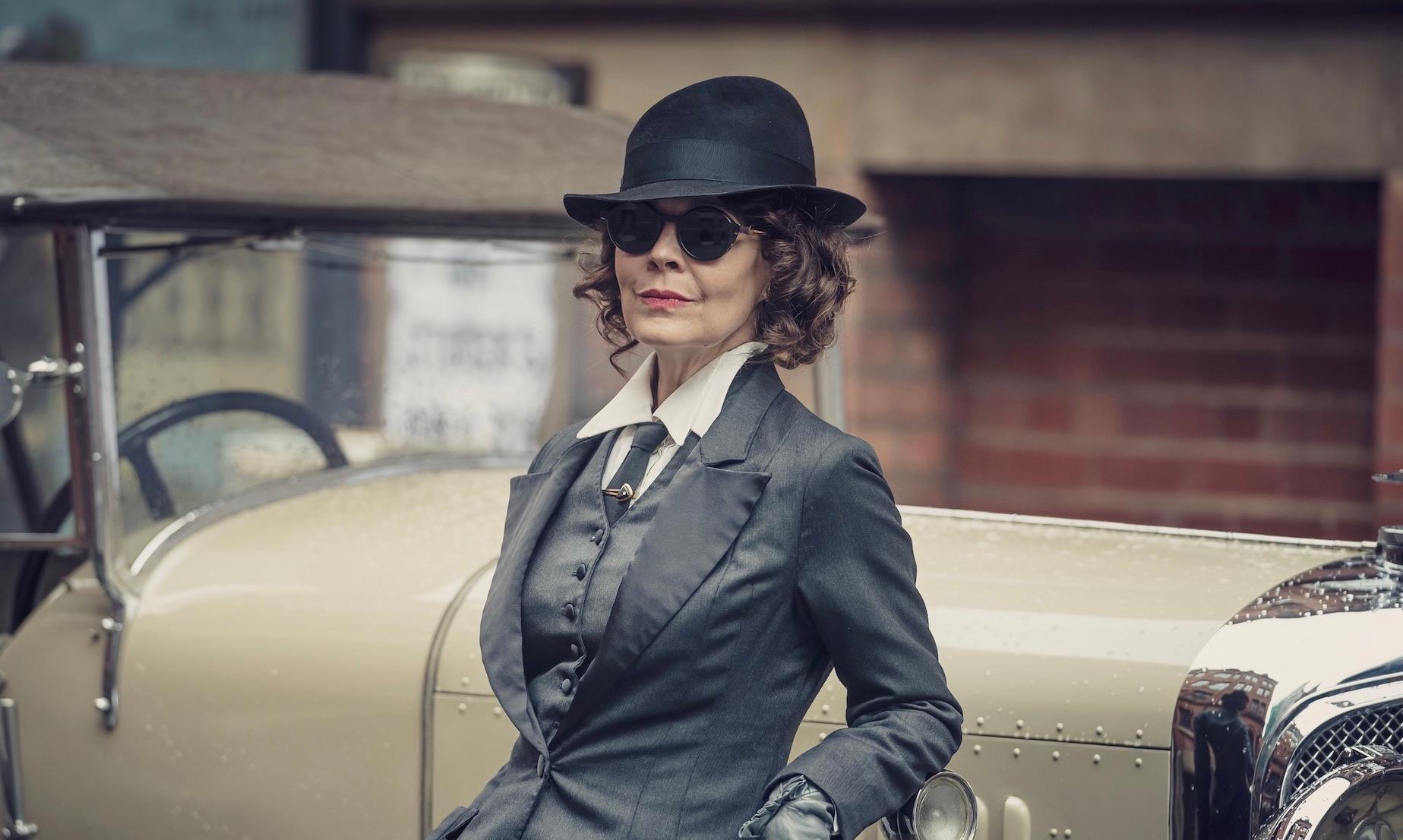 Spoiler alert: This article contains major spoilers for Season 6 of Peaky Blinders.
Following the unexpected and tragic death of Helen McCrory in April 2021, fans of the critically acclaimed BBC period crime drama Peaky Blinders were curious how the series would go on without its beloved Aunt Polly.
Unfortunately, her character was killed off.
Article continues below advertisement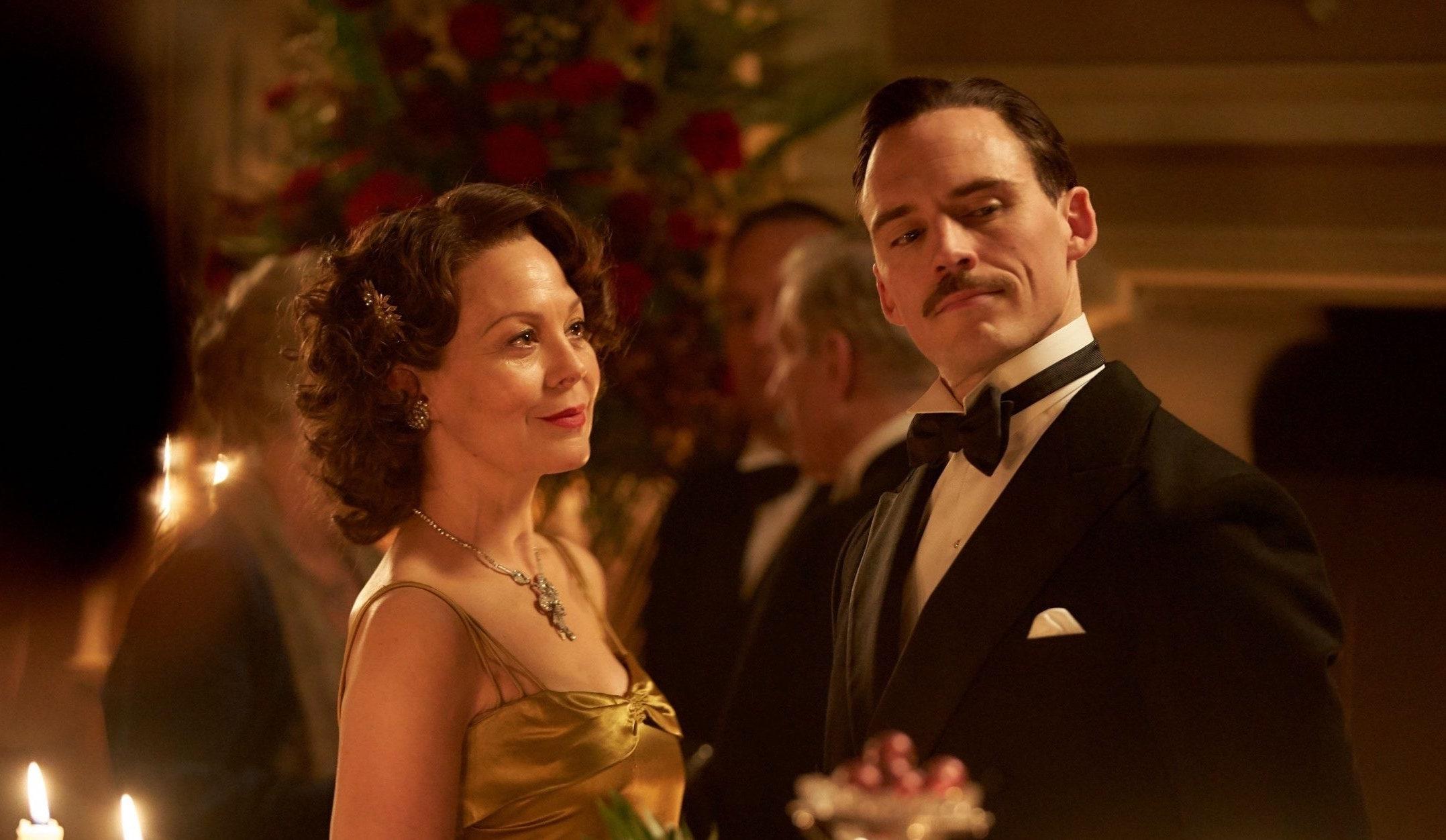 Article continues below advertisement
How did Polly die in 'Peaky Blinders'?
Sadly, the sixth and final season starts with the unexpected death of the family matriarch, Polly Gray.
The Season 6 premiere reveals that Aunt Polly was killed off-screen by the Irish Republican Army during the attempted assassination of Oswald Mosley (Sam Claflin) in the Season 5 finale.
Within the first five minutes, Tommy (Cillian Murphy) receives a phone call from IRA agent Laura "Captain Swing" McKee (Charlene McKenna), who informs the crime boss that the IRA were the ones who disrupted his planned attack and killed two of his associates — Barney Thompson (Cosmo Jarvis) and Polly's fiancé, Aberama Gold (Aidan Gillen).
Article continues below advertisement
She tells Tommy that, for some reason, Mosley needs to stay alive before hanging up.
Then, a truck pulls up to Tommy's home and delivers three bodies wrapped in burial cloths; after unveiling Barney and Aberama, Tommy removes the sheet from the third body and begins to sob. The scene swiftly cuts to Polly's funeral, where her son Michael (Finn Cole) swears vengeance on Tommy for the role he played in Polly's death.
Article continues below advertisement
Although the series wastes no time revealing Polly's death, she remains a vital part of Peaky Blinders. Throughout the entirety of Season 6, Michael and Tommy frequently talk to her in flashbacks.
In April 2021, Helen McCrory died of breast cancer.
On April 16, 2021, Helen McCrory died of breast cancer. Her husband, Damian Lewis, announced her passing via Twitter.
"I'm heartbroken to announce that after a heroic battle with cancer, the beautiful and mighty woman that is Helen McCrory has died peacefully at home, surrounded by a wave of love from friends and family," he wrote.
Article continues below advertisement
"She died as she lived. Fearlessly. God, we love her and know how lucky we are to have had her in our lives. She blazed so brightly," the 51-year-old former Billions actor concluded. "Go now, Little One, into the air, and thank you."
Article continues below advertisement
According to The Guardian, very few people knew about Helen's diagnosis. Her friend, theater director Carrie Cracknell, confessed in a radio tribute that the late actress "swore friends to secrecy" as she underwent treatment.
"Helen wanted to be very private about her illness, and I understand why. When you live in the public spotlight, you have to find space to protect the things that are just for you," Carrie said on the BBC's Today program.
"Her need to be fully alive and be committed and to take things incredibly seriously, such as her family and charity work, defined her last few years for her as much as ever," Carrie continued, adding that Helen confronted her cancer "with a level of bravery and humor that was completely extraordinary. It was a very remarkable thing."
All six seasons of Peaky Blinders are now streaming on Netflix.