What Does Vinny Guadagnino Actually Do for a Living?
Vinny Guadagnino from 'Jersey Shore Family Vacation' is known for his bromance with castmate Pauly D, his one-liners and his tight-knit relationship with his mom. But what does he do for a living once the MTV cameras are off?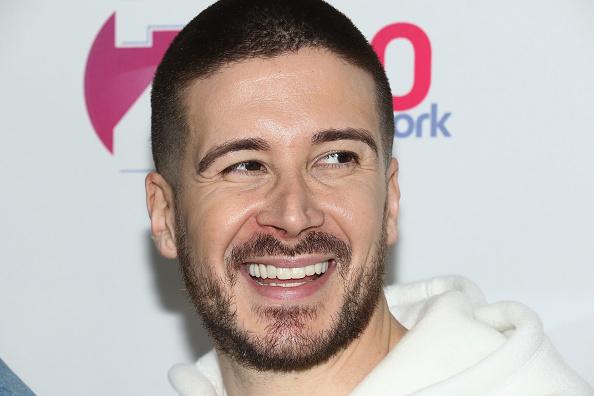 If you watched Jersey Shore when it first premiered in 2009, Vinny Guadgnino was the baby-faced cast mate who missed his mom, bled Staten Island, and wanted to pursue an acting career. While many of his cast mates have moved on to get married, get divorced, have babies, and even go to prison, Vinny has been working hard on himself. Fast-forward 10 years and the Keto Guido is back on Jersey Shore Family Vacation's third season and he's busier than ever.
Article continues below advertisement
After a stint on a Bachelor-esque dating show with his BFF DJ Pauly D, Vinny is single and ready to mingle. From moonlighting as a Vegas stripper to hosting events to being a standup comedian, Vinny seems unafraid to try anything.
No longer the anti-GTL Staten Island kid, Vinny is proving himself to be a jack of all trades with his unconventional career path. He's moved up from his days at the Shore Store.
Article continues below advertisement
So, what does Vinny actually do for a living?
During the final season of Jersey Shore, Vinny was making a whopping $90k per episode. After the show ended, he did a few guest appearances on scripted TV shows, which helped fulfill his lifelong dream of being an actor. His guest spots on shows like 90210 and The Hard Times of RJ Berger were only the beginning of Vinny's entertainment career outside of the Shore House.
He then got a talk show based out of his Staten Island home called The Show with Vinny in 2013. His beloved mother, Paula, was a main fixture on the show and she cooked classic Italian feasts for the guests. After one season, the talk show was cancelled and Vinny's career on TV seemed to stall with scattered guest appearances on reality shows. He did some stand up comedy routines starting in 2013, and an ill-timed joke about Snooki led to a short rift between the pair.
Article continues below advertisement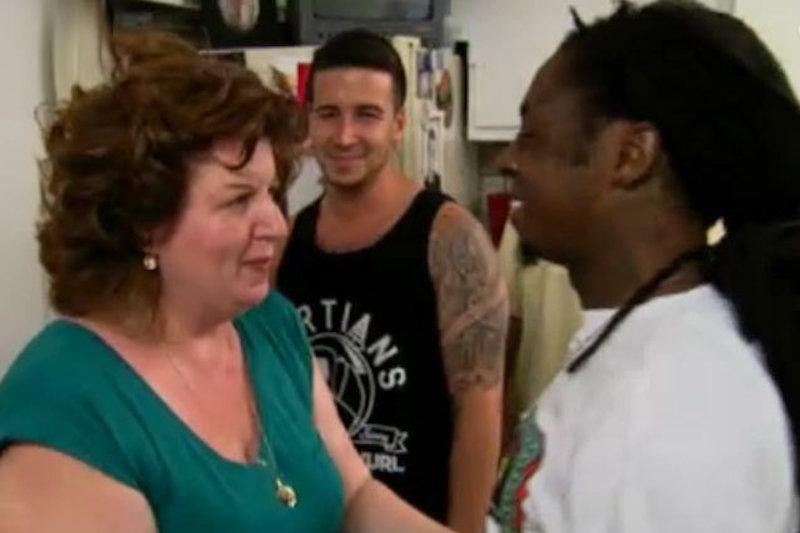 In 2017, rumors began to swirl that the cast of Jersey Shore was getting together again to film a new series. When news of Jersey Shore Family Vacation was confirmed, Vinny was once again launched into the spotlight. This time, instead of indulging in Sunday dinners with the rest of the cast, Vinny stuck to his Keto diet and pumped the brakes on his former binge-drinking.
Twitter exploded with tweets about Vinny's sculpted physique, which led to his most unexpected career move yet.
Article continues below advertisement
Vinny announced that he was doing a stint for the Chippendales show in Vegas this past May. He hosted the show for six weeks, and praised the dancers on Instagram as "some of the chillest people I've ever worked with." He completely stripped down and signed on to do another residency from July 26 to September 1.
What is Vinny's net worth? 
Alright, now on to some numbers. It is estimated that Vinny's net worth is upwards of $3 million. Not bad for a kid who used to print T-shirts.
Jersey Shore Family Vacation airs on Thursdays (aka Jerzdays) at 8 p.m.