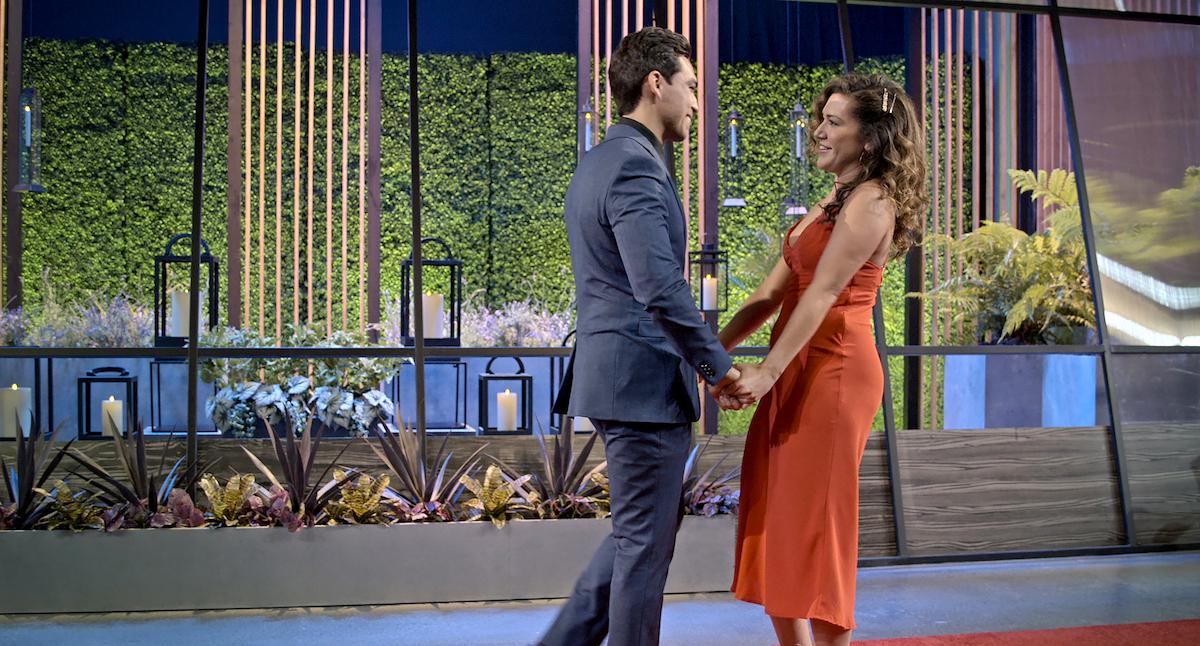 Sal and Mallory Had Different Stories About Their Break-Up on 'Love Is Blind: After the Altar'
Spoiler Alert: This article contains minor spoilers for Love Is Blind: After the Altar Season 2.
The second edition of Love Is Blind: After the Altar debuted on Netflix on Sept. 16, and fans are catching up with the notable stars (minus Shake Chatterjee) for the first time at length since Season 2 dropped on the streamer in February of 2022.
Article continues below advertisement
While fans were focused on whether Kyle Abrams and Deepti Vempati would decide to finally take their friendship to the next level, and whether there was drama in the DMs between Shaina Hurley and Shayne Jansen, another he-said-she-said conflict arose in the third and final episode of the special.
After Salvador "Sal" Perez brought his current girlfriend, Jessica "Jessi" Palkovic to meet the rest of the pod stars from Season 2, he sat down with his siblings to discuss his version of why he broke up with fiancée, Mallory Zapata, at the altar.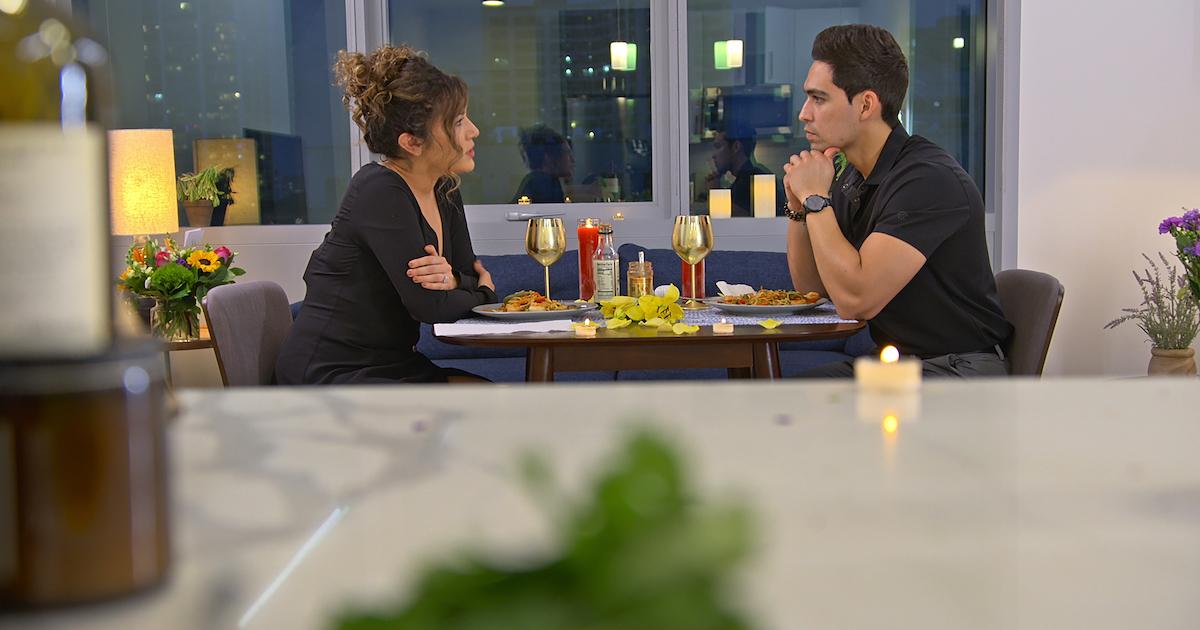 Article continues below advertisement
He alleged that something took place about a week before the wedding that made him feel certain that he could not say yes on his wedding day. While Sal had previously alluded to this incident during the Season 2 reunion, the After the Altar special marked the first time that he publicly elaborated on his side of the story.
What happened between Sal and Mallory before their wedding? Read on to find out what Sal had to say to his siblings, and to learn what Mallory's response was.
Why did Sal and Mallory break up? Sal discussed his version of why things ended between them.
After the main Season 2 group reunited at a rental house to celebrate Natalie Lee's birthday for After the Altar, the Love Is Blind stars returned to Chicago. Sal met up with his siblings, Victoria and Daisy, to discuss the possibility of getting engaged to Jessi, and to share why things really didn't work out between him and Mallory.
Article continues below advertisement
"I protected Mallory throughout this whole experience, and I don't know why," Sal said in a confessional in the third and final episode of the special. "I don't think she deserved it. I think I should have spoken my truth more, and I don't want to protect Mallory anymore. I don't need to protect Mallory anymore. I'm done."
Sal went on to describe why he actually decided to say no to Mallory at the altar. He said that the two had made plans to hang out and go shopping about a week before their wedding.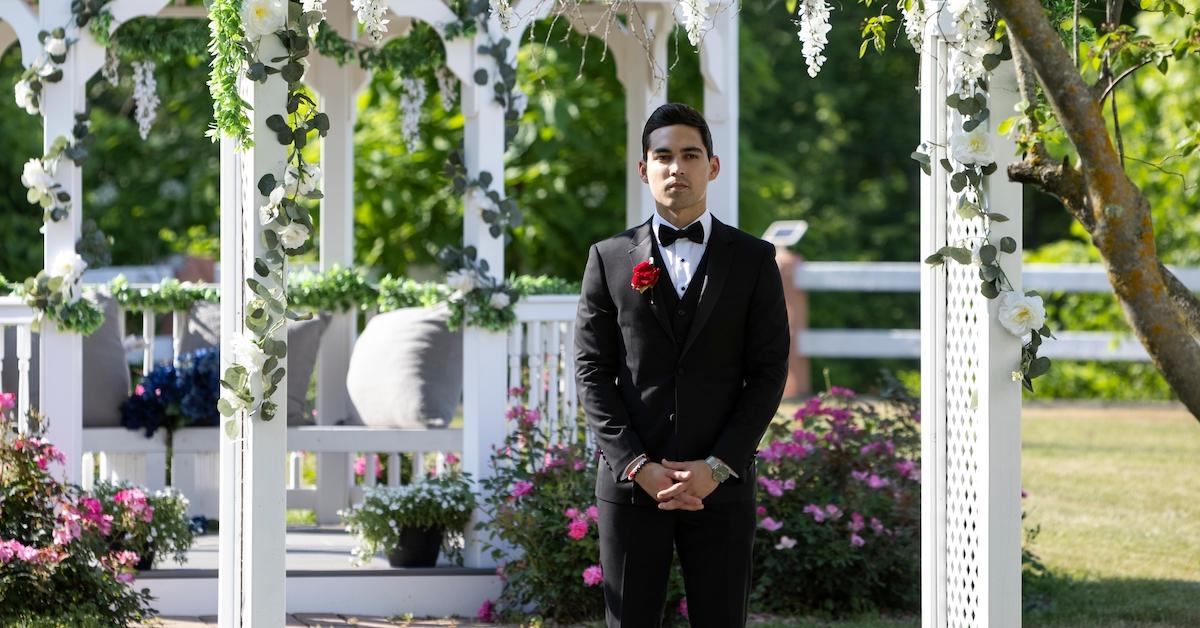 Article continues below advertisement
"I didn't hear for her for two hours. I end up going to a couple of stores, waiting for her, because she says she's going to meet me," he continued. "But, the last phone call that I got from her, she was slurring her words, and I just started walking back to the apartment."
On the way back to his apartment, Sal said he saw a man throw a cup out of the window, and that he then heard a female voice say, "That's my coffee."
"I was like, 'Wow, that sounded a lot like Mallory.' I look into the car, and Mallory's in there with some random guy, just drunk," he added. He then addressed his siblings. "That was the night that I actually came and stayed with you all, 'cause I couldn't stay at that apartment that night."
Later on in the episode, Mallory addressed Sal's side, and she shared her own side of what happened leading up to the wedding.
Article continues below advertisement
Mallory shared her side of the story during the closing credits of 'After the Altar.'
While Sal's version of events implied that his then-fiancé was drunk and hanging out with a "random guy," Mallory said that the man in the car was actually a longtime friend of hers. She also said that she told Sal this, and that he was "play[ing] the f-----g victim."
"I was out with friends 'cause I hadn't seen them in a while, and we were just catching up. We talked about it," Mallory said in a confessional, before mentioning that the man in the car was her pal.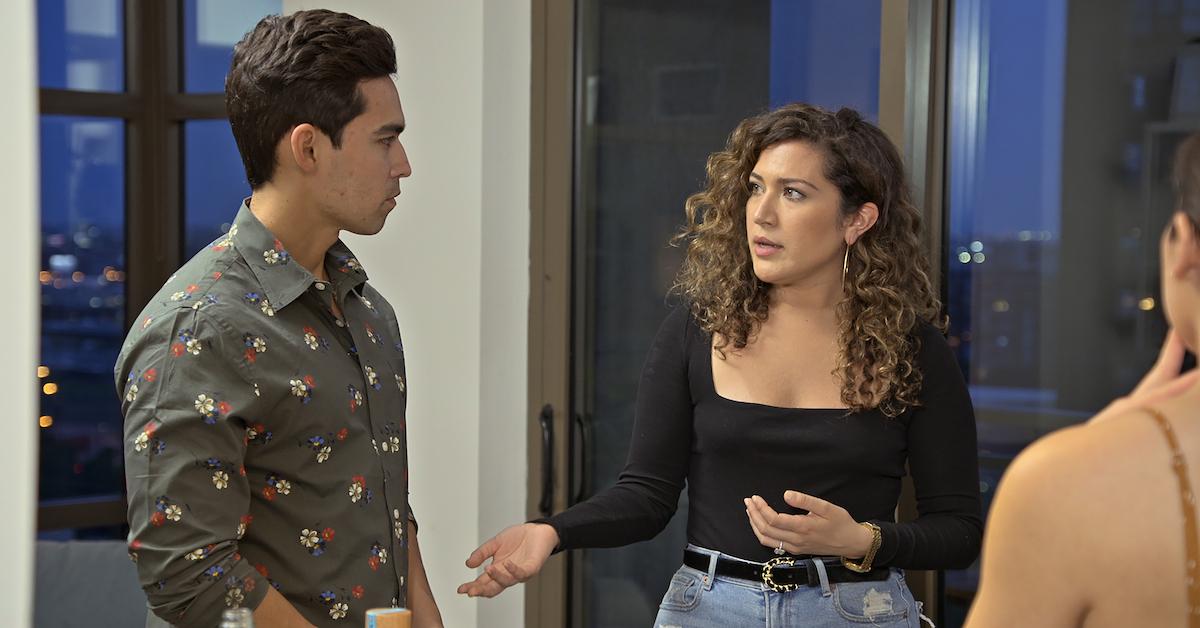 Article continues below advertisement
"This is somebody who I've known most of my life, and who is one of my closest friends. And I don't know if Sal thought that this was like — you know, because it's my guy friend — he misunderstood the situation, but I didn't stand Sal up that day at all... I don't know why this is even being brought up," she added. "Wow, anything to just play the f-----g victim."
Mallory and Sal may disagree about that fated night before their wedding, but the two are now in agreement that their relationship never would have worked outside of the pods.
Love Is Blind Season 2, which includes the three-part After the Altar series, is available to stream on Netflix now.