Anna Nicole Smith's Son May Have Been the Biggest Tragedy of Her Mysterious Life
What happened to Anna Nicole Smith's son? The Netflix documentary, 'Anna Nicole Smith: You Don't Know Me' shows what happened to Daniel Wayne Smith.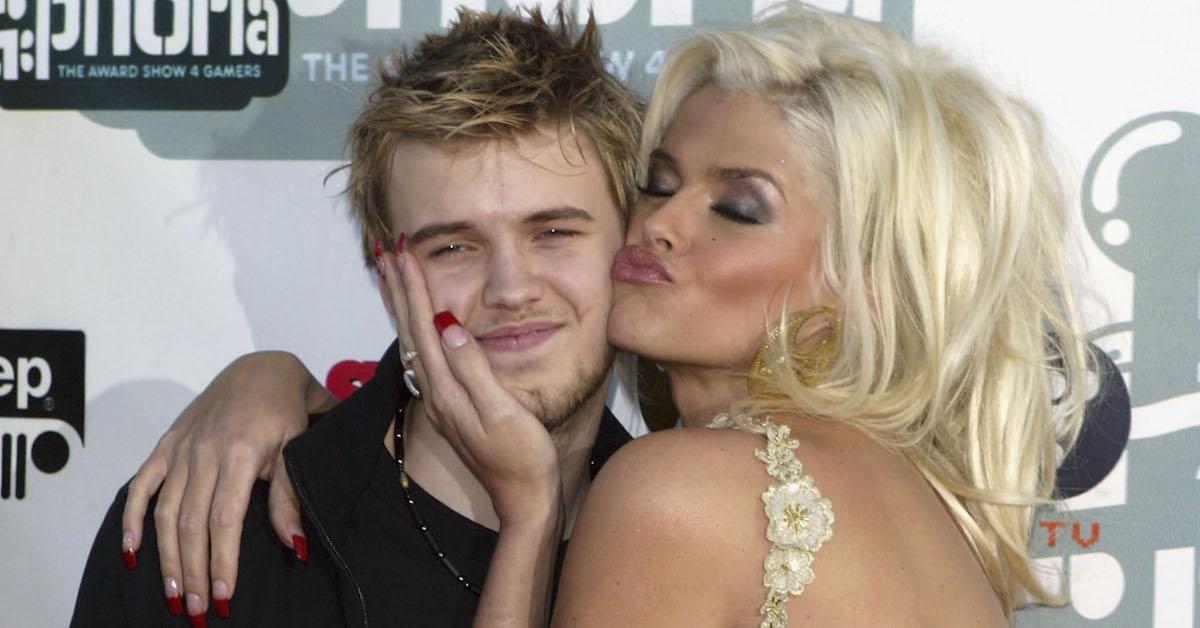 One of the most notorious names in pop culture is Anna Nicole Smith, whose public life was rife with scandal, controversy, and admiration. But the biggest scandal came with what happened to Anna's son, Daniel Wayne Smith. He was in the public eye his entire life, so it doesn't come as a huge shock that he died young.
Article continues below advertisement
However, some of the details haven't been fully examined honestly until now in Netflix's Anna Nicole Smith: You Don't Know Me. The Netflix documentary dives into Anna's personal and professional life, starting with her rise to stardom after appearing as the Playboy centerfold in 1992 until she died in 2007. But what happened to her son, Daniel Wayne Smith?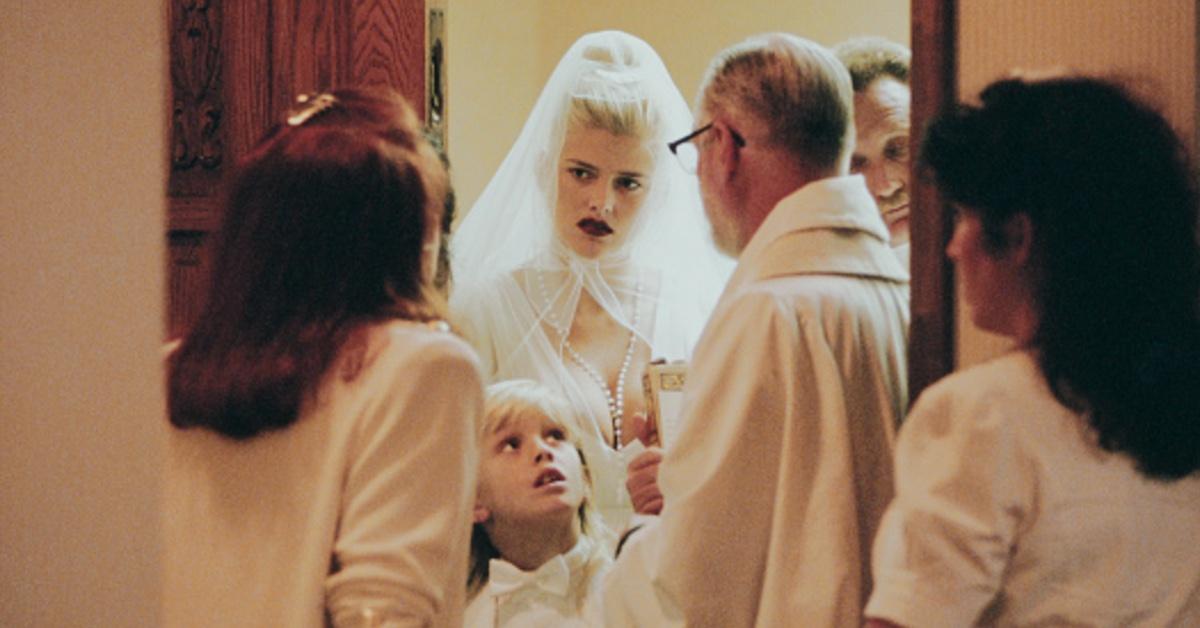 Article continues below advertisement
'Anna Nicole Smith: You Don't Know Me' dives into what happened with Anna's son.
Sadly, in 2007, Daniel Wayne Smith died from an accidental overdose. But his death was not so simple. At only 20 years old, his death was surrounded by mysterious circumstances, the first of which was that he was visiting his mother in the hospital just after she gave birth to his half-sister, Dannielynn Birkhead, in Doctors Hospital in Nassau, Bahamas.
E! Online reported that Her Majesty's Coroner announced on Sept. 12, 2007, two days after Daniel's death, "The cause of death is not natural. However, we wish to reserve the cause of death at this time pending the toxicologist examination and report for confirmation of cause of death. Friday is the likely release date for the autopsy and toxicology report."
Article continues below advertisement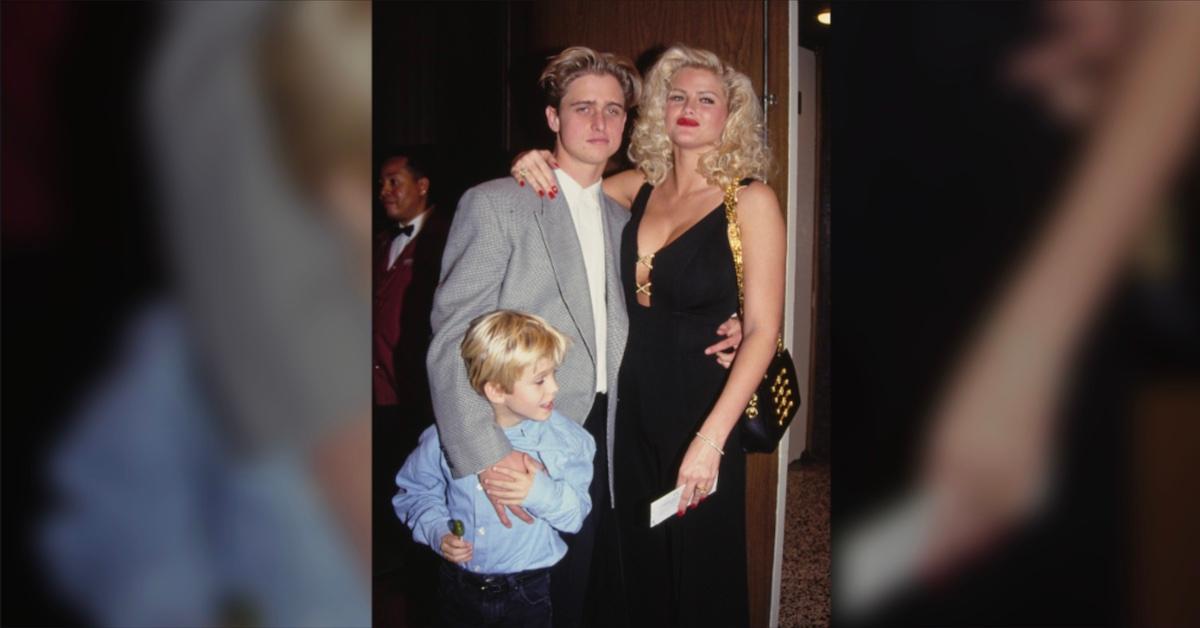 So what really happened? Because Daniel's death was considered "unnatural," a Bahamas jury did an inquest into his death. They found in March 2008 that his death was an "accidental overdose," and foul play wasn't suspected. An independent toxicologist, Dr. Cyril Wecht, stated he died of an interaction between methadone and the antidepressants Zoloft and Lexapro.
Article continues below advertisement
Cyril explained to PEOPLE how that interaction killed him. "In my opinion, it's an accidental death," he said. According to him, methadone is "a legitimate prescription drug for pain relief," and Daniel had "no known history of morphine addiction." Apparently, when methadone is used with Zoloft, its metabolism and breakdown are delayed, leading to the prolongation of the QT interval — the time it takes your heart to contract and recover.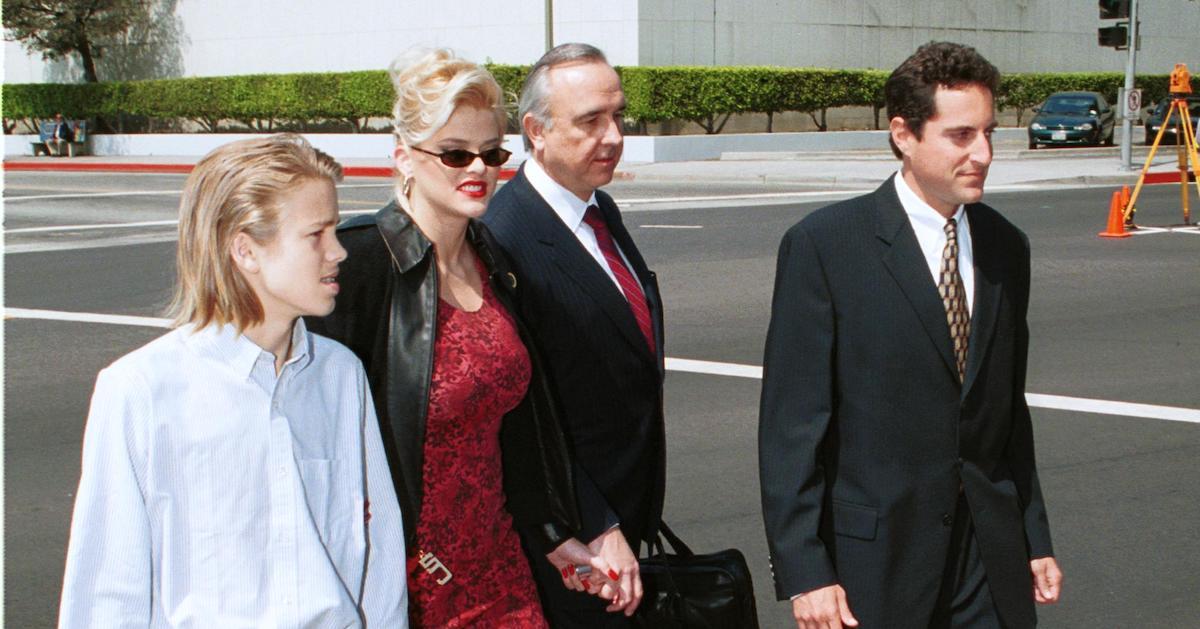 Article continues below advertisement
"When the [QT interval] is prolonged, the individual could even lose consciousness and suffer cardiac dysrhythmia," Cyril told The Bahama Journal (via Wikipedia). "And that is something that can happen from methadone alone, and in the presence of Zoloft and Lexapro, it is more likely to happen … I don't mean frequently, and certainly not predictably, so tragically, with this young man this is what happened. So I have no question at all as to the cause of death."
Devastated by the death of her son, Anna Nicole Smith died just a few months later.
The death of Anna Nicole Smith's son shook the tabloids partly because of Anna's reaction. She had just brought a new life into the world, and three days later, her son was suddenly taken from her. Her partner at the time, Howard K. Stern, testified during the legal battle over Anna's death, "Anna and Daniel were inseparable. Daniel was without question the most important person in Anna's life," as reported by The Associated Press.
Article continues below advertisement
According to him, at Daniel's funeral, "[Anna] had them open the coffin and tried to climb inside. She said that 'If Daniel has to be buried, I want to be buried with him.' She was ready to go down with him." He also told People, "Anna and Daniel were inseparable. Daniel was, without question, the most important person in Anna's life. From the time I met her, everything was for Daniel … I would say that physically, she died last week, but in a lot of ways, emotionally she died when Daniel died."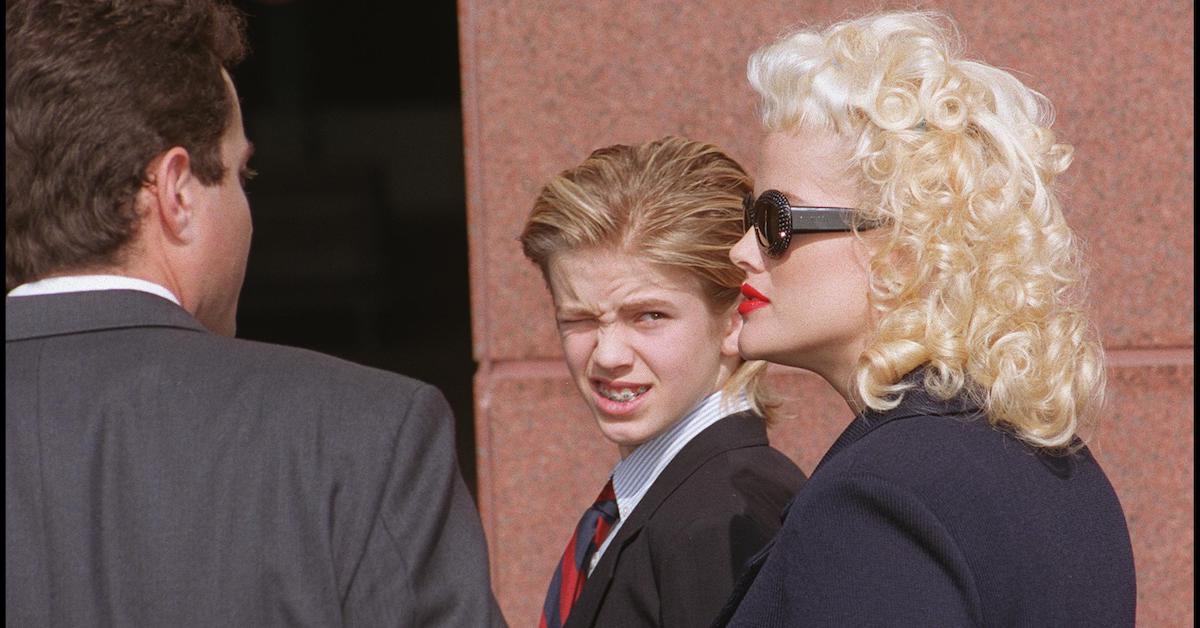 Article continues below advertisement
In fact, when Daniel died, it was so traumatic for Anna that she experienced memory loss. "She was very, very emotional," TrimSpa CEO Alex Goen said on Larry King Live (via E! Online). "She broke down many times. And, the few times when she was coherent was when she talked about her baby girl and she brightened up for a moment there but very quickly started thinking about Daniel and broke down immediately afterward."
Her attorney, Michael Scott added, "The devastation and grief over Daniel's sudden death coupled with the sedation has been so extreme that Anna Nicole experienced memory loss of the event." While the mother and son were very close, this could be due in part to guilt over what happened to her son.
Article continues below advertisement
One of Anna's boyfriends and the father of Dannielynn, Larry Birkhead, testified that she allowed Daniel to do drugs in her presence rather than allowing him to "run around experimenting with friends," as reported by news24. Earlier that year, in April 2006, security tape footage confirmed that Daniel had stolen a bottle of Anna's methadone. However, Larry wasn't sure if Daniel took it to try to prevent his mother from taking the addictive drug.
Article continues below advertisement
Before he died, however, Anna was concerned with Daniel's drug use, as well. He had lost about 20 pounds and was breaking curfew, according to Larry. Because Anna had a methadone prescription under a false name during her eighth month of pregnancy, that may be how Daniel obtained the drug.
Regardless, both Anna and Daniel's stories are tragic looks into how fame can be a curse as much as a blessing. Daniel appeared on Anna's reality series, The Anna Nicole Show, at just 16 years old. He decided in the second season he no longer wanted to be part of it. He was a straight-A student who attended Los Angeles Valley College, but by 20 years old, he was gone.
Anna Nicole Smith: You Don't Know Me is now available to stream on Netflix.