What Happened to Once-Bustling Sandwich Chains Blimpie and Quiznos?
Article continues below advertisement
Since the early 2000s, Subway has been a top global contender in the fast-food industry. Generally speaking, many find it healthier than other popular grab-and-go chains like McDonald's or Starbucks. But Subway is not the only spot in the U.S. that specializes in fresh subs made right before your eyes.
Who remembers Blimpie? What about Quiznos? It may have been a minute since you last visited these chains. What exactly happened to these once-popular chains? Here's what we know.
Article continues below advertisement
What happened to Blimpie?
Yes, Blimpie still exists. However, the chain has massively downscaled over the years. Once boasting nearly 2000 locations in the states, Blimpie currently has fewer than 200 shops left.
The reason so many Blimpie locations were shuttered is partially due to Subway's success. But it also has to do with how the chain was managed.
Article continues below advertisement
In 1964, Blimpie founder Tony Conza and his two friends Peter DeCarlo and Angelo Bandassare borrowed $2,000 in order to open the first shop. Naturally, Blimpie was a massive success and the locations quickly multiplied. But in 1967, "everything began to veer out of control," according to The New York Times.
The outlet wrote: "Conza and Mr. DeCarlo admitted they weren't skilled businessmen, and they had been incautious about the cost of goods and employee salaries. The sandwich shops were generating ample sales but disappearing profits."
Article continues below advertisement
While the chain was able to find quick fixes for many of its obstacles in order to ensure continued growth, it appears that Blimpie's best years pre-date the 2000s. In 2001, the franchise was sold to a private investor group and locations started to disappear.
Kahala Brands, which owns Cold Stone Creamery and Pinkberry, bought Blimpie in 2012 and continues to oversee it today. You can find the nearest Blimpie location to you here.
What happened to Quiznos?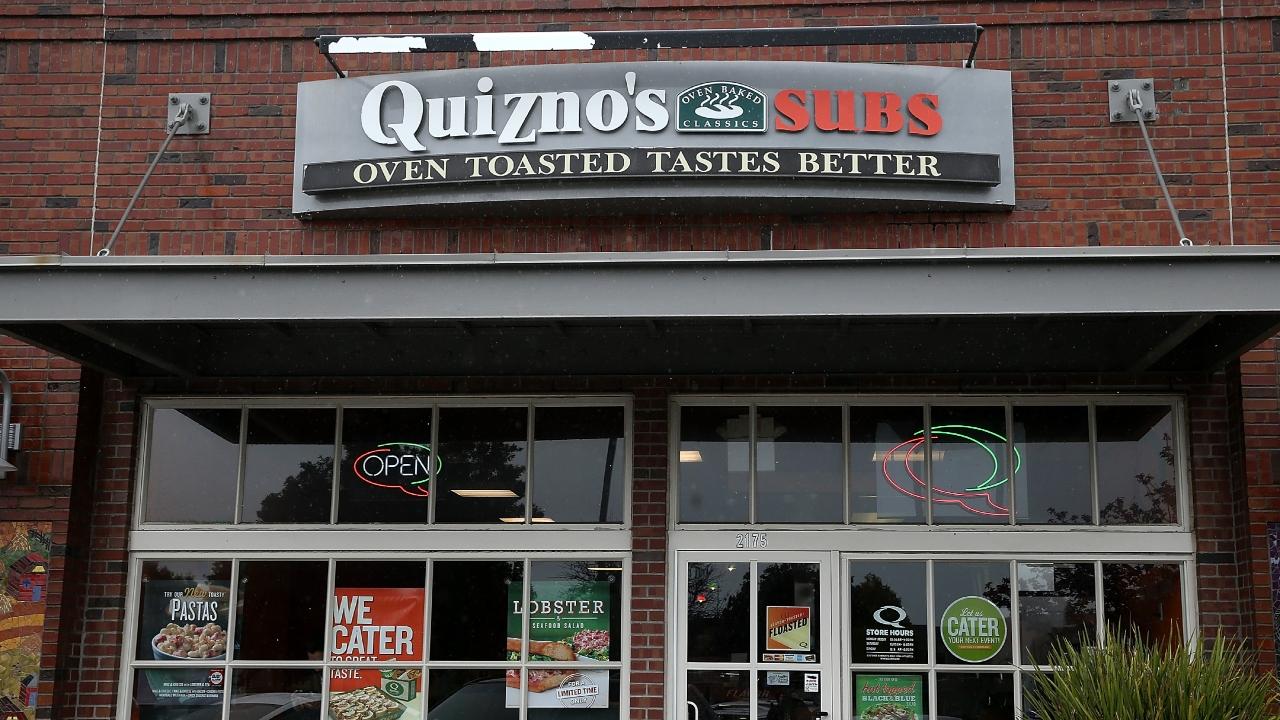 Quiznos, which had nearly 5,000 locations in its prime, currently has fewer than 200 today. Per Restaurant Business, "Quiznos had a bad business model, a tough competitor, a devastating recession, and a leveraged buyout," which all contributed to its downfall.
First opened in 1981, Quiznos started seeing massive growth in the late '90s. Ironically, it was as if the decline of Blimpie had paved the way for Quiznos to step in.
Article continues below advertisement
By 2007, Quiznos had 4,700 locations. But behind the scenes, the company was making some bad, expensive decisions.
One of which is that it owned a subsidiary called American Food Distributors, which supplied franchisees with produce but at a drastically high price point.
Article continues below advertisement
Restaurant Business said that in 2006, American Food Distributors took in a whopping $500 million in revenue.
These high food costs started to catch up to the majority of locations and profits suffered. Paired with the recession and the introduction of Subway's $5 footlong deal, the only direction Quiznos could go was down.
In 2014, the chain filed for bankruptcy with $875 million in loan obligations in tow.
Furthermore, between 2007 and 2017, Quiznos closed 90 percent of its stores. You can find the nearest Quiznos location to you here.