Here's What Happened to Kim Burgess on 'Chicago P.D.' - And How She Survived
What happened to Kim Burgess on 'Chicago P.D.'? Marina Squerciati's character is struggling with PTSD during Season 10 because of an earlier story.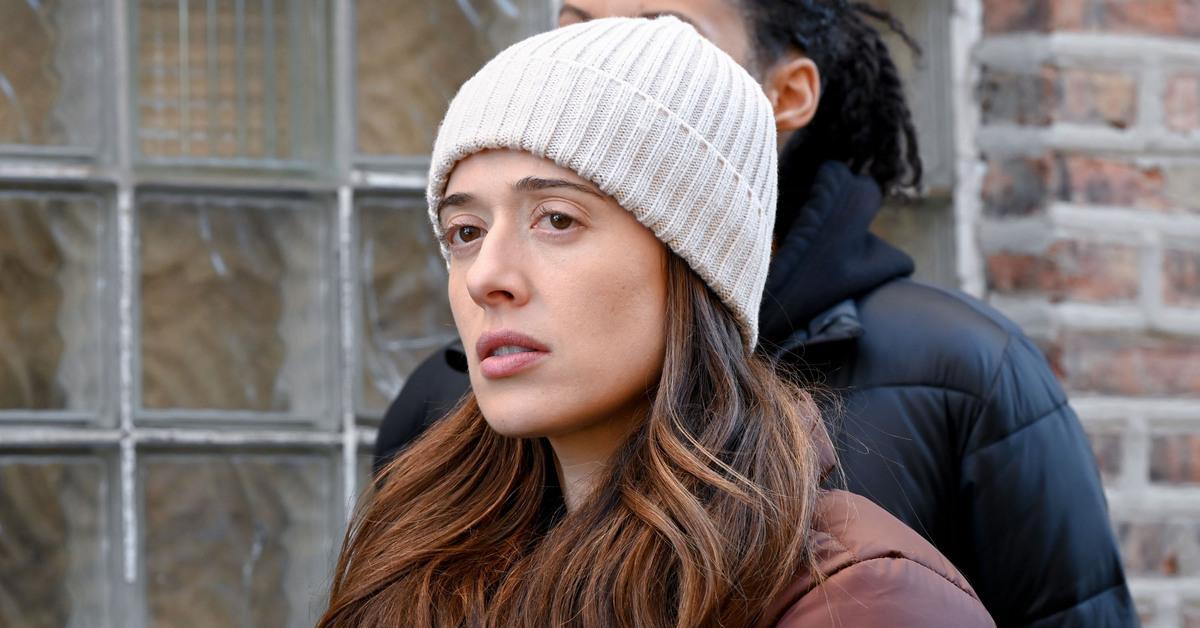 WARNING: This article contains descriptions of violence.
The tenth season of Chicago P.D. has focused more on Kim Burgess' mental health—particularly her struggles with Post-Traumatic Stress Disorder (PTSD). The March 29, 2022 episode, entitled "Out of the Depths," includes a scene in which Sergeant Hank Voight asks Burgess if there's anything he needs to know, fueling speculation about Burgess' future on the NBC show.
Article continues below advertisement
Many fans are wondering if they missed something big that happened to Burgess in Season 10. However, Voight's comments and the entire subplot are actually referring to something that happened in Chicago P.D. Season 8! Here's what took place in those episodes—which aired nearly two years ago—and why they're still important now.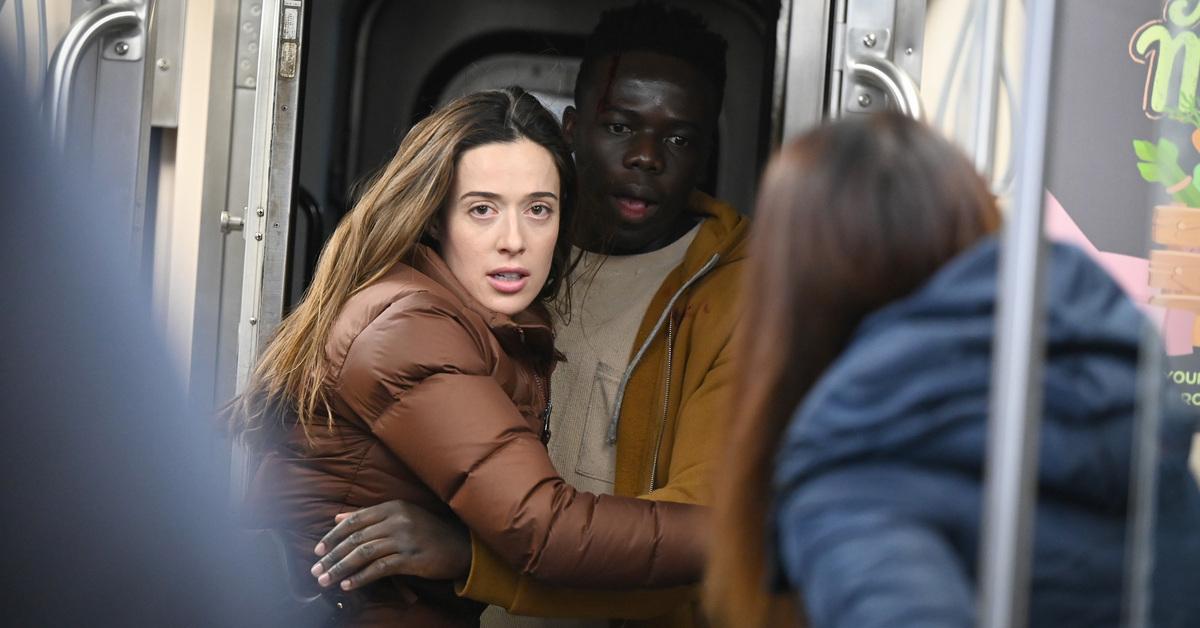 Article continues below advertisement
Kim Burgess was abducted and shot by Roy Walton in 'Chicago P.D.' Season 8.
During Chicago P.D. Season 8, the Intelligence Unit was on the hunt for a crime ring that had, among many other things, murdered Deputy Superintendent Samantha Miller's son. At the end of Season 8, Episode 15, "The Right Thing," Burgess was in her car alone when a suspect approached, hit her and knocked her unconscious.
The season finale, "The Other Side," showed that Burgess had been abducted, severely beaten, and shot. She ended the season in the hospital, while the death of her abductor, Roy Walton, would form a subplot that followed Voight (Jason Beghe) and Hailey Upton (Tracy Spiridakos) through a large part of Season 9.
Article continues below advertisement
Season 10 has been revisiting this storyline, most notably in Chicago P.D.'s 200th episode "Trapped," which saw Burgess take an emotional journey while trapped on a subway train. The series has shown her attending therapy, which comes up again in "Out of the Depths," as she argues that her whole life shouldn't be defined by what happened with Roy.
However, that wasn't the only terrible thing to happen to Burgess. She's survived a lot over ten seasons!
Article continues below advertisement
Burgess has been through several traumatic events in 'Chicago P.D.' history.
Many procedural characters have some sort of terrible thing happen to them, but Kim Burgess has experienced enough danger and trauma for an entire series. Aside from the Roy Walton storyline in Season 8, she was also shot in Season 2, Episode 9, "Called in Dead" when she went to investigate a house call on her own while her then-partner Sean Roman (Brian Geraghty) was arguing with his ex.
More recently, Chicago P.D. Season 7 had Burgess become pregnant—yet after engaging in a violent brawl with a suspect in Season 7, Episode 13, "I Was Here," she lost the pregnancy.
There are also several other traumatic events that have happened to those she cares about. Roman was shot in Season 3, Episode 21, "Justice," which led to Burgess being put on trial for shooting his suspected attacker. In Season 4, Episode 19, "Last Minute Resistance," her sister Nicole was assaulted.
Article continues below advertisement
And in Season 5, Episode 3, "The Thing About Heroes," a patrol officer Burgess was friendly with shot himself in front of her after being wrongly suspected of a terrorist attack.
Burgess has experienced a lot of pain and loss, whether it's her own or that of her loved ones. However, she has always survived and come back to help others. Now that Season 10 is diving into how much Burgess has endured, hopefully she'll get some good news soon. How about that overdue promotion to detective?
Chicago P.D. airs Wednesdays at 10:00 p.m. EST on NBC.