Before Olivia Adopted Noah, She Was Calvin's Legal Guardian on 'SVU'
Before Olivia had Noah, there was another small boy she was set to adopt. But what happened to Calvin on 'Law & Order: Special Victims Unit'? Details!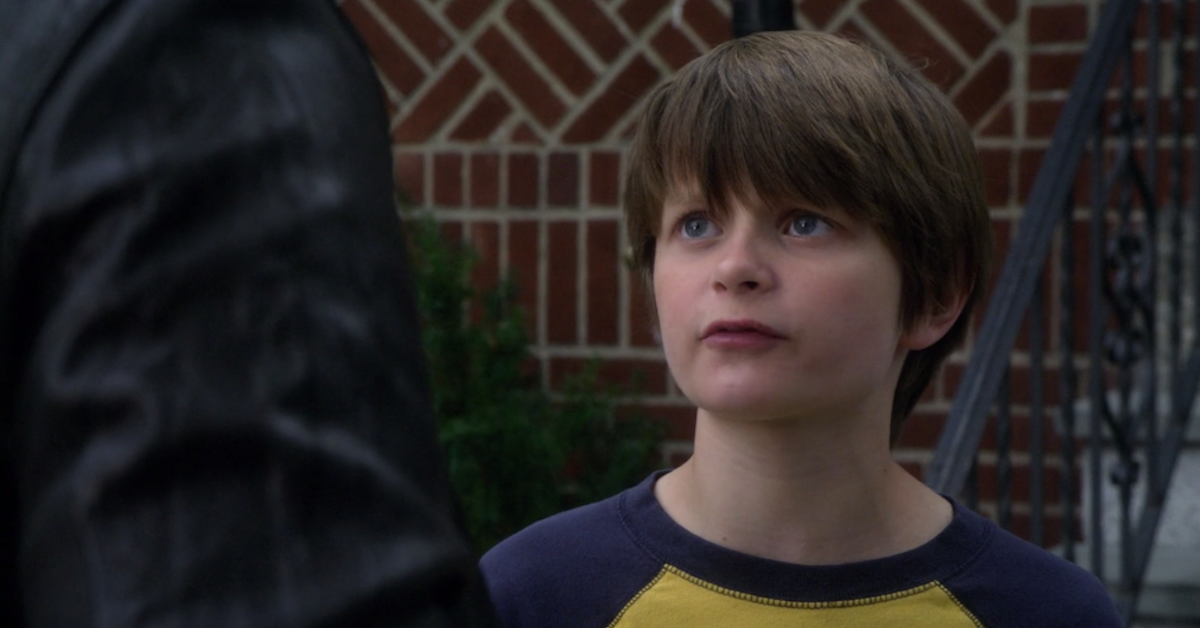 Article continues below advertisement
While any diehard fan knows that after years of yearning for a child, Olivia finally adopts her son Noah (Ryan Buggle) in Season 15, many don't know that Noah isn't the first child to have Benson as a legal guardian. That honor goes to Calvin Arliss, played by Ozark's Charlie Tahan.
So, who is Calvin and how did he come to be the first child in Olivia's care? Plus, the burning question: What happened to Calvin on SVU? Keep reading.
Article continues below advertisement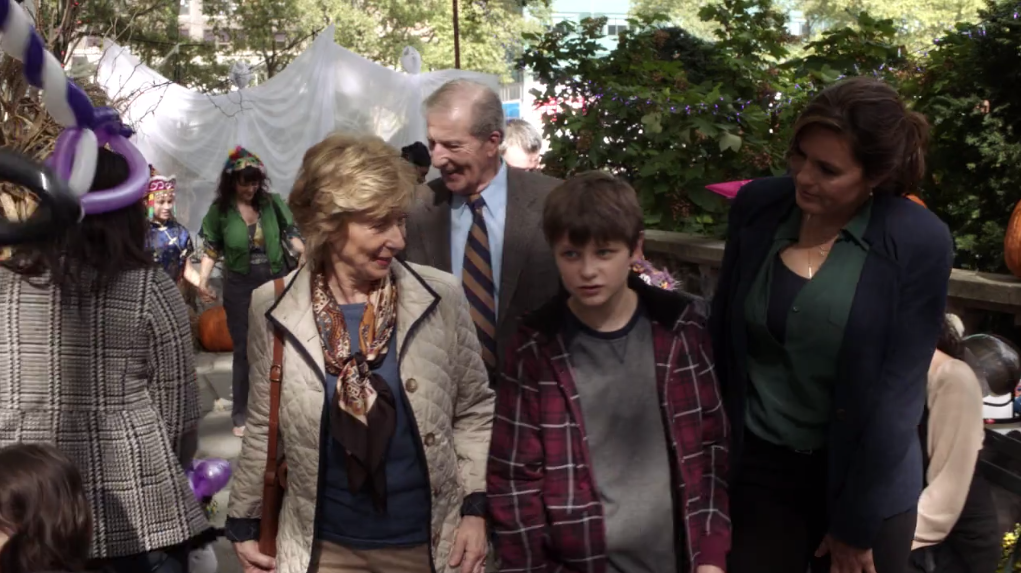 Who is Calvin Arliss?
Calvin was introduced in Season 12's Episode 7, called "Trophy." In the episode, Olivia meets a woman named Vivian (Maria Bello) while investigating a 40-year-old rape case. It turns out that Vivian's mother, Joan, had been raped, making Vivian a product of that incident of sexual violence.
Article continues below advertisement
When Vivian learns this fact about herself and her mother, she doesn't take it too well. Her son Calvin confides in Olivia that he's worries his mom will turn to drugs because of the stress of this news, and Olivia decides to share with Vivian that she too is a child of rape. Vivian admits to Olivia that her mother had always treated her like a burden, and now she finally understands why.
When Olivia and Vivian meet again, Vivian is high on pills. Detective Benson tries to get her treatment for her addiction issues, but Vivian claims she only self-medicated to cope with her mother Joan's death, which had just occurred the night prior.
That said, she does agree to look into treatment before leaving the precinct with her son Calvin.
Article continues below advertisement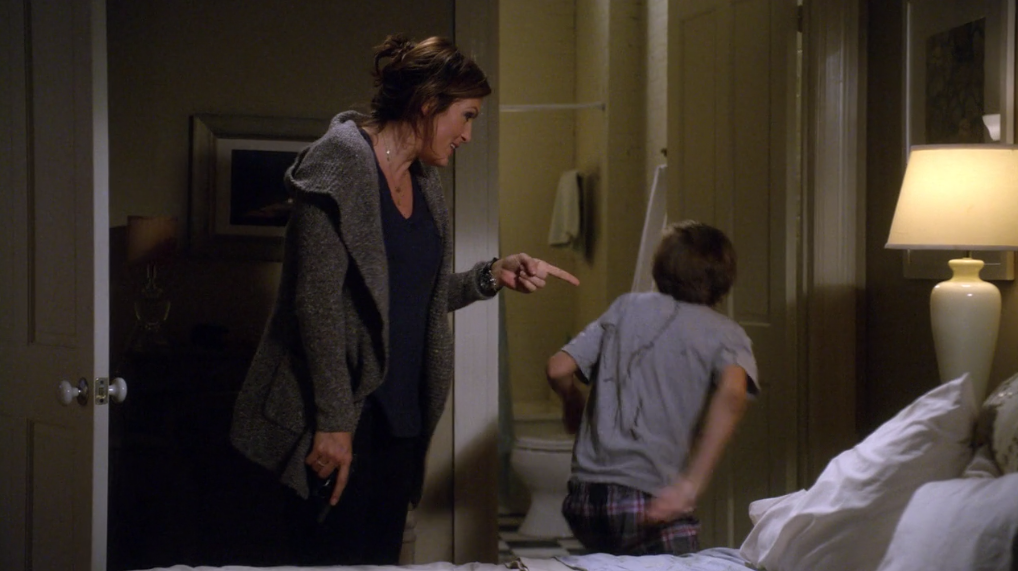 How did Olivia get Calvin?
Because the detectives screw up the investigation, ADA Hardwick is forced to release the man who actually raped Joan forty years back, and coincidentally, Vivian and Clavin run into him while leaving the squad room. As the rapist speaks with Calvin, Vivian realizes who her son is talking to and lunges at him. Olivia pulls Vivian off and makes her leave.
Article continues below advertisement
But when the man's body is found bludgeoned to death soon after the incident, Stabler and Benson both suspect Vivian. Olivia tries to track her down but discovers she's gone missing. When she returns to the squad room, the detective is shocked to discover Calvin waiting for her.
He tells her that his mom drove off after he dropped him at the precinct with a notarized letter naming Benson as his legal guardian.
Article continues below advertisement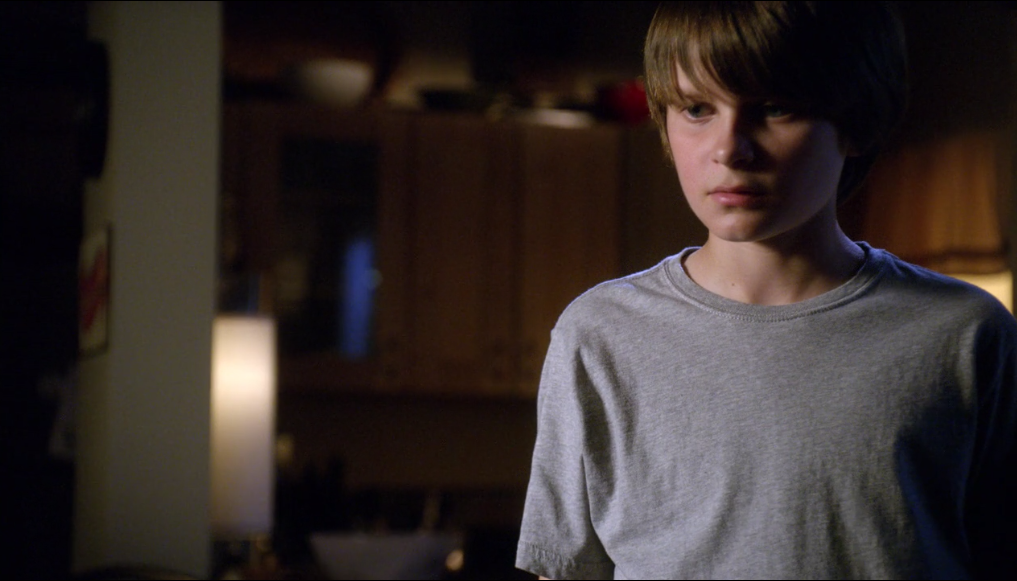 What happened to Calvin and how did Olivia lose him?
Calvin ends up living with Olivia for about a season, until Vivian revokes Olivia's parental rights and decides that Calvin is better off living with his grandparents in Vermont while she goes to rehab.
Article continues below advertisement
Both Olivia and Calvin (who has taken to calling himself "Calvin Benson") are devastated by this news and Vivian has to physically tear the young boy as he desperately clings to the detective, who is begging Vivian not to take the boy away.
Since the guardianship was always temporary, Olivia has no choice but to tearfully watch Calvin go.
For a show with plenty of heartbreaking moments, this storyline is certainly up there.
New episodes of Law and Order: Special Victims Unit air Thursdays at 10 p.m. on NBC.