Uh Oh, Olivia Benson's Former Flame Is Making an Unexpected Comeback
'Law and Order: SVU' is bringing Internal Affairs Captain Ed Tucker back into Olivia's life. So, who is Captain Benson's former flame? Details inside!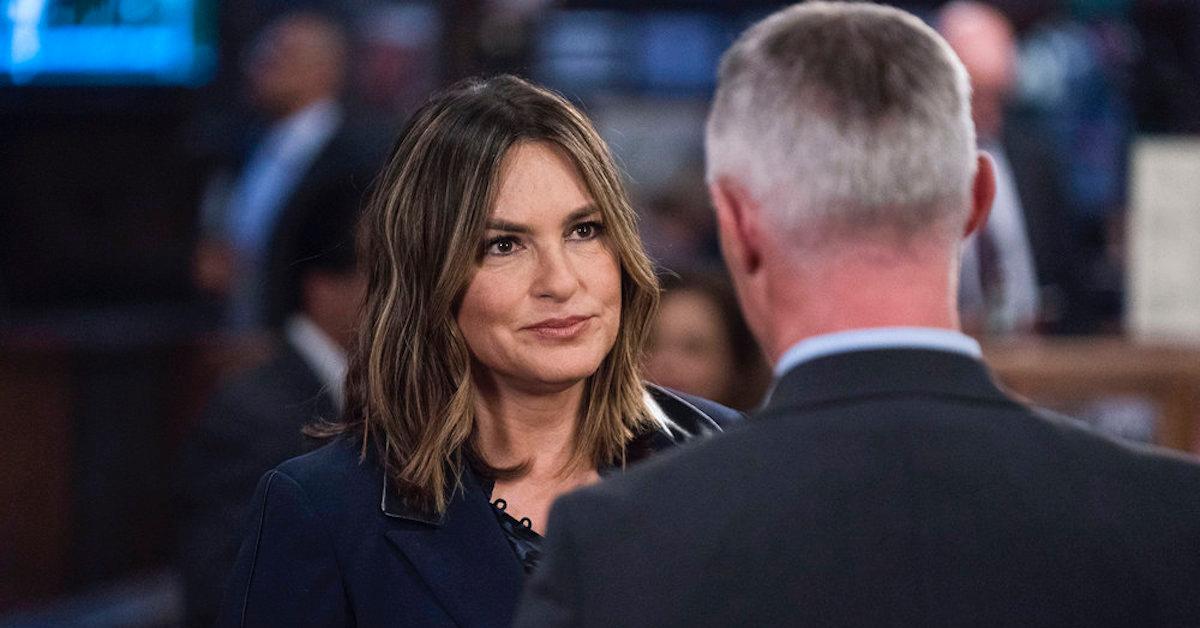 We knew to expect a lot from Law & Order: Special Victims Unit's landmark 21st season on the air, but what we didn't know to expect was just how many ghosts from the past would return to haunt the unit.
Article continues below advertisement
And by "haunt the unit," what we really mean is haunt Captain Olivia Benson. Season 21 has already brought back Olivia's semi-estranged brother Simon and that ended pretty tragically. But Jan. 30's episode, "The Longest Night of Rain" is about to be even more intense.
That's because Olivia's former flame, IAB Captain Ed Tucker, is making his return. According to sneak peeks of the episode, Liv also goes back to see her therapist, Dr. Lindstrom, who we first met in Season 15 following the William Lewis kidnapping ordeal. Does seeing her ex send Olivia into a spiral?
And who is SVU's Captain Tucker anyway? It's been a while since he's been on the show, so here's the recap you might need.
Article continues below advertisement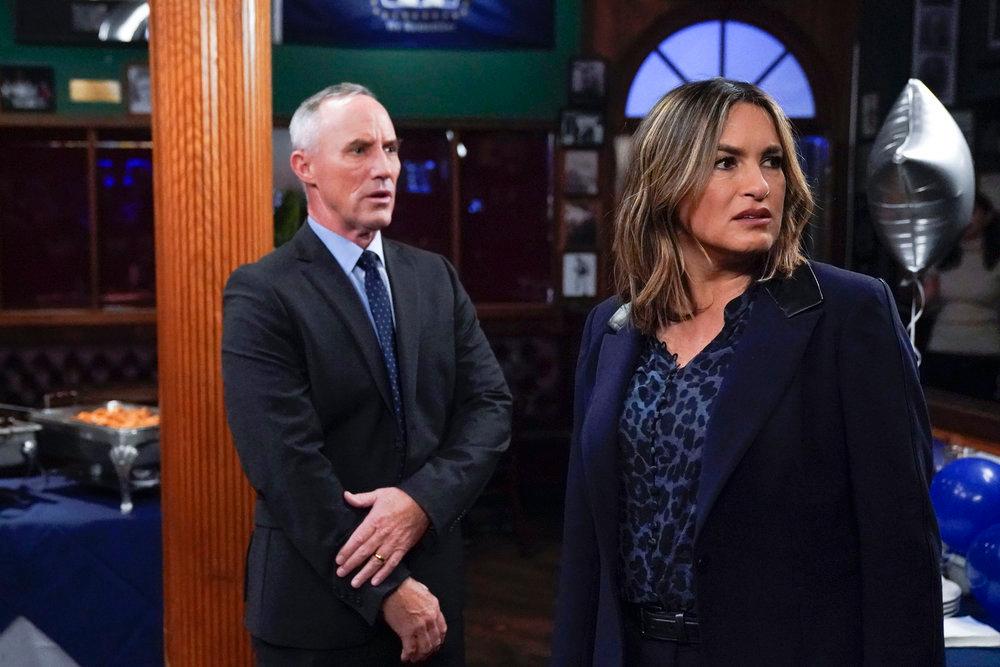 Remember Captain Ed Tucker? He retired from the IAB.
We've known Ed Tucker for almost as long as Olivia's other ex, Brian Cassidy. To recap, Brian, who's the longest running returning character in SVU history, had a one-night stand with Olivia in Season 1, and although they broke it off back then, the two reconnected and had a relationship years later in Seasons 14 and 15.
Article continues below advertisement
That ended quite amicably, and Brian's returned since their break-up, proving that Olivia isn't above being friends with her exes.
Which brings us to Captain Ed Tucker, who's bringing the squad together to celebrate his retirement party.
At the party, Olivia seems a bit shaken to be in the same room as her ex, and even asks her co-workers about the redheaded woman standing by his side in a way that implies a tiiiiny bit of jealousy. "That's his new wife," Amanda Rollins tells her.
Article continues below advertisement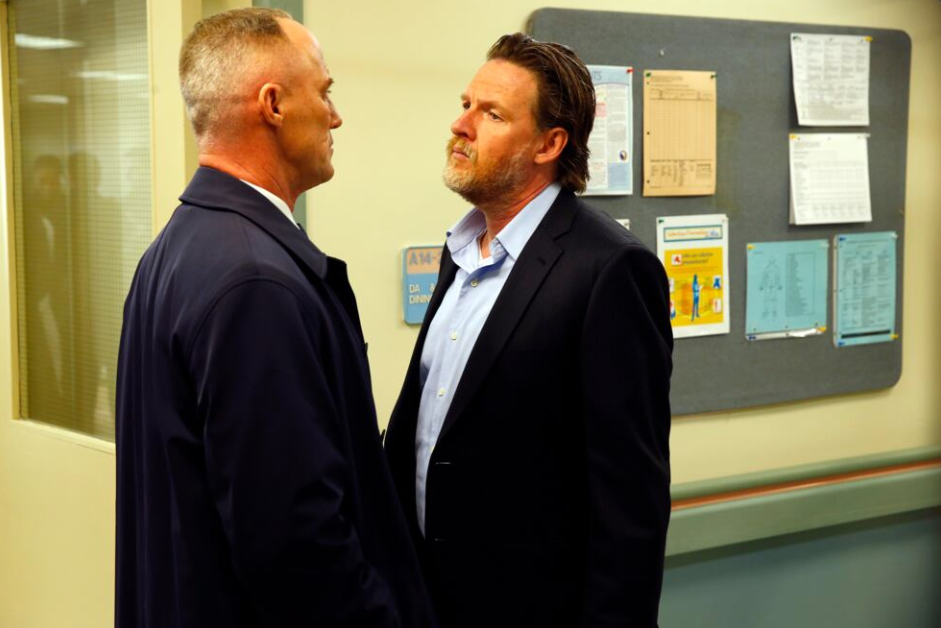 When did Tucker and Olivia break up?
As a bit of a recap, we first meet Ed Tucker back in Season 3. In that season, he's a sergeant, and we see him work his way to being a lieutenant before becoming promoted to captain of the Internal Affairs Bureau.
Article continues below advertisement
Tucker's job is to investigate dirty cops and police officers who are suspected of breaking the law. This means, on the one hand, that he has had more run-ins than we can count with the squad's Detective Stabler, and on the other, that cops pretty much hate him because his presence almost always means someone's in trouble.
In short, Tucker pretty much clashes with the team at SVU from the moment he's introduced until Season 17, when he and Olivia completely shock fans by falling in love! Tucker proves he's a romantic, planning trips abroad with Olivia and even caring for her son, Noah.
Article continues below advertisement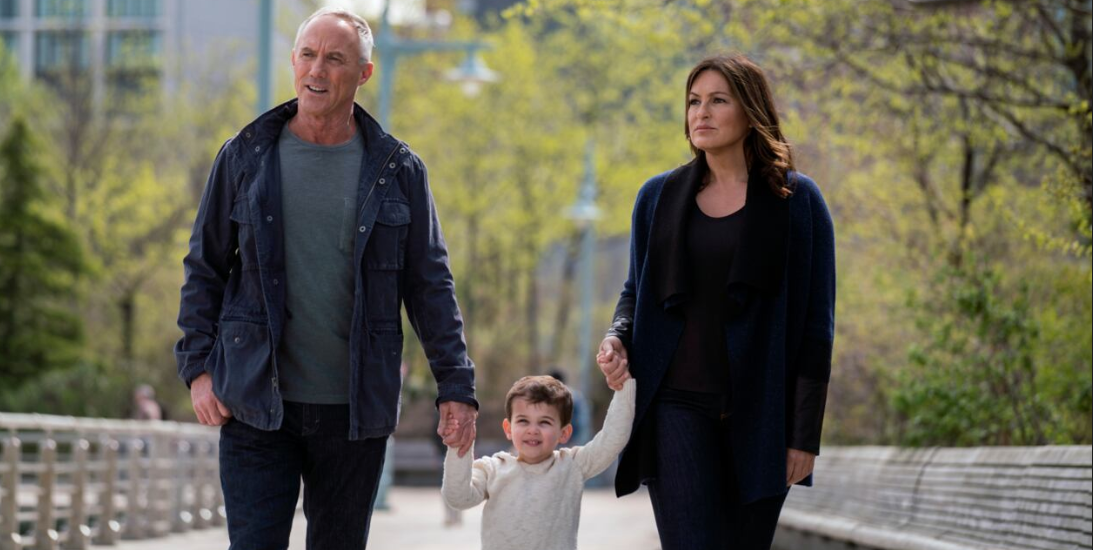 But in Season 18, their relationship falls apart when Tucker reveals to Olivia that he's considering retiring. Olivia, whose first love is her work, starts to doubt whether they can possibly have a future together, and eventually ends things with the captain.
Flash forward a couple of years and it appears that Tucker is married, while Olivia hasn't had any meaningful relationships since him! We can't wait to see how this unfolds and hope that Olivia succeeds in coping with the help of her therapist.
New episodes of Law & Order: Special Victims Unit air Thursdays at 10 p.m. on NBC.