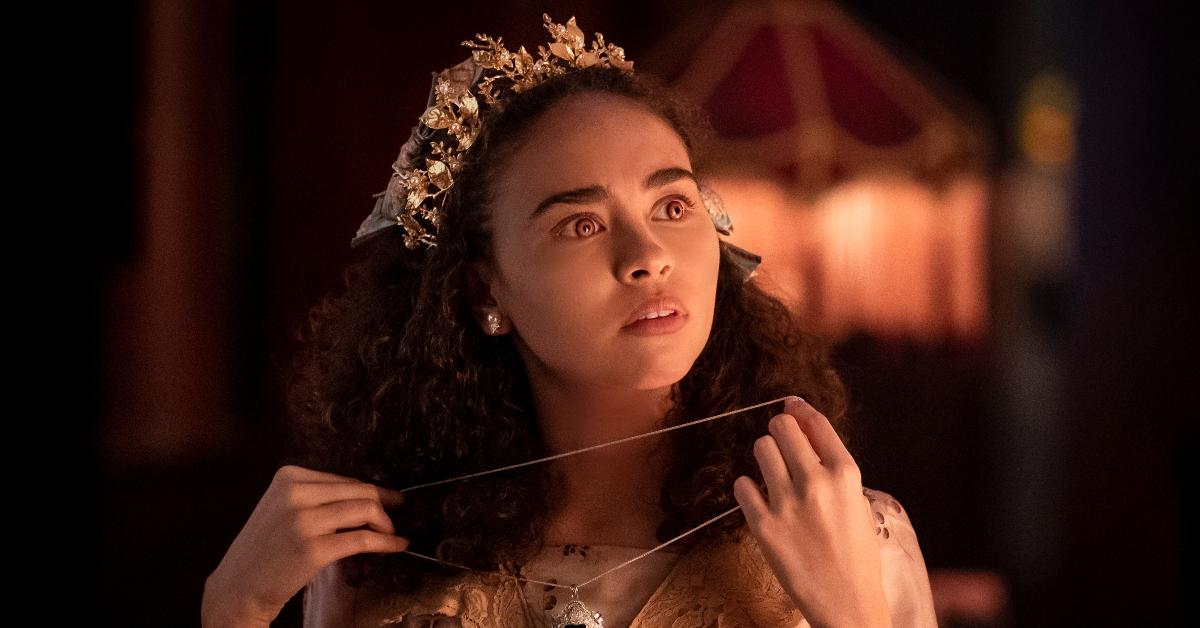 In 'Interview With the Vampire,' Claudia Is an Unruly Young Vamp With Bite and Bark
In the AMC series, Interview with the Vampire, Claudia's journey has just begun — and if it follows the path of her character in the book, things are about to turn deadly and we aren't referring to her victims. What happened to Claudia in Interview with the Vampire, you ask? Our advice is, don't get too attached.
Article continues below advertisement
What happened to Claudia in 'Interview with the Vampire'?
So far the book, movie, and television series have kept one through-line when it comes to Claudia. Because she was turned into a vampire so young, she will never grow up. As her mind ages and her body doesn't, Claudia grows increasingly angry and frustrated. She is essentially an adult woman trapped in the body of a child.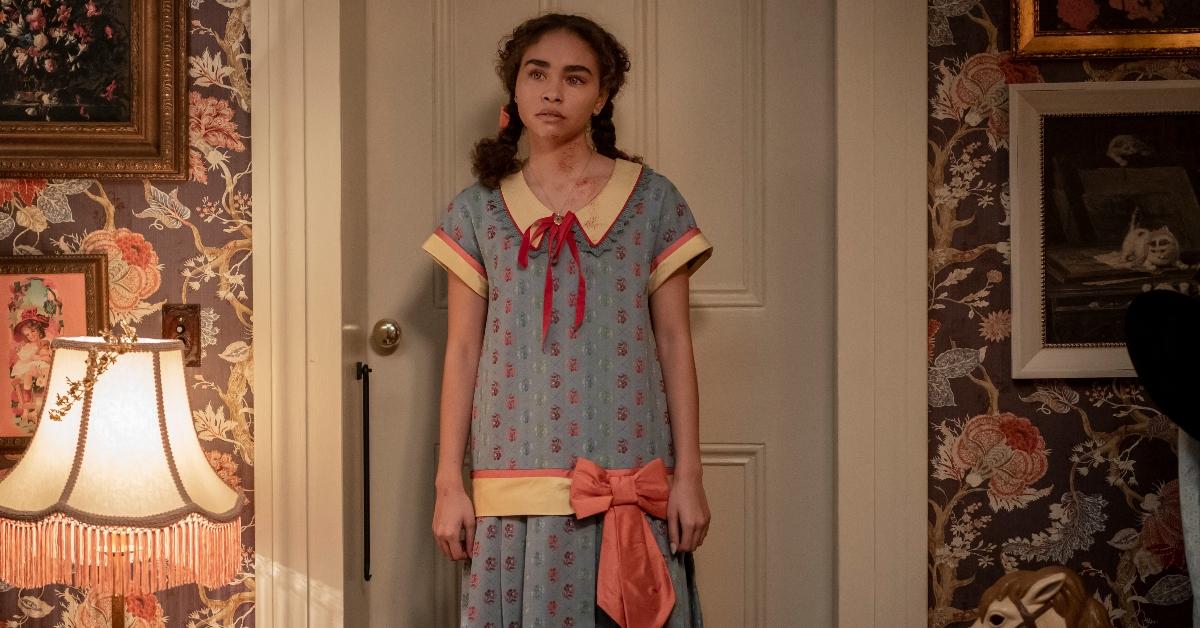 Article continues below advertisement
It doesn't take long for Claudia to fully understand that she will never find the love of a proper partner and she will certainly never have children. Her pain is also magnified by the fact that it's clear Lestat and Louis have something she can't have. In the book and movie, a romantic relationship between them is never expressly revealed though it's insinuated. The television show has fully embraced Lestat and Louis as a couple.
Because Lestat turned Claudia, at Louis's behest, she focuses her anger on him. Claudia tries to kill Lestat by setting him on fire as she and Louis escape to Paris in search of other vampires. They wrongfully assumed Lestat was dead. When they reach Paris, Claudia and Louis find the Théâtre des Vampires, a theater company made up entirely of vampires led by a very old vampire named Armand, who is described as cherubic in the book. These vampires exist under an old set of rules that Louis and Claudia aren't familiar with.
Article continues below advertisement
Lestat was a selfish, irresponsible maker who never taught them anything. He was about to make things worse by arriving in Paris where he tells Armand it was Claudia who tried to kill him. Soon after this reveal, the vampires put Claudia along with a woman she turned, into a cavernous hole with an opening that allows enough sunlight in to burn them both to death. Louis's life is spared because Armand is taken by him, but he is devastatingly heartbroken by Claudia's death. It will haunt him.
Article continues below advertisement
How old is Claudia when she was turned?
Both the 1994 film and 2022 television adaptations of Anne Rice's Interview with the Vampire enacted changes that made sense for the mediums. In the movie, the child vampire Claudia is played by a then 11-year-old Kirsten Dunst in what was her first starring role in a major motion picture. Nearly 30 years later, AMC has turned the wildly popular gothic romance into a series with a slightly older Claudia.
As of the time of this writing, actress Bailey Bass is a 19-year-old playing a 14-year-old in the AMC show. In the book, Claudia was only 5 and was brought to life by Anne Rice after losing her own 5-year-old daughter to cancer. What's interesting about the series is it's suggested that part of Claudia's relentless rage is because she is permanently trapped in puberty. Claudia's story is told through her old diaries, which are filled with questions and sadness about her own body. It's an interesting angle to take.
Article continues below advertisement
How did Claudia die in the series?
Beyond setting the show nearly 120 years after the book, AMC's Interview with the Vampire has made some interesting choices that deviate from the source material. At one point in the show, Claudia leaves Louis and Lestat for seven years, striking out on her own to track down all she can learn about vampires. It's during this time we are led to believe Claudia is assaulted by the only other vampire she meets. This and her love for Louis are the impetus behind her returning to New Orleans.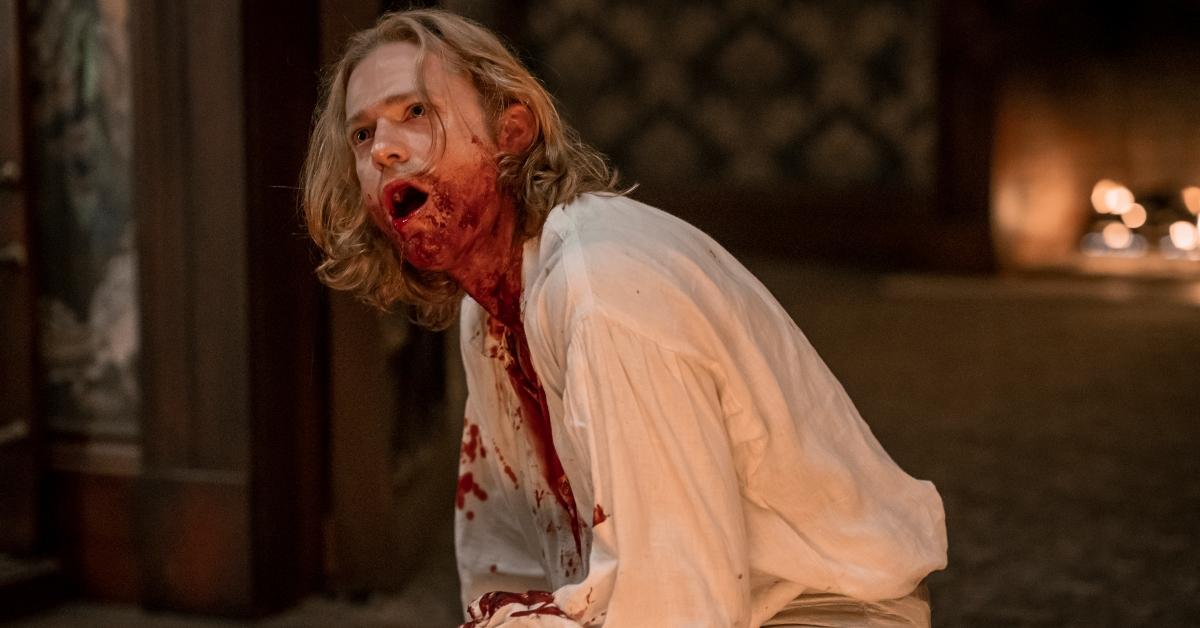 Article continues below advertisement
The Season 1 finale ends with Louis and Claudia killing Lestat and leaving New Orleans for Europe. As in the book, we assume Lestat isn't actually dead and will likely follow the duo once he is healed. So far, Claudia is very much alive but it's safe to say she will die in Season 2, which is probably set in Europe. It is there that Louis meets the Vampire Armand. During the interview in present day, it is revealed that Rashid is actually Armand (Assad Zaman), and he and Louis are lovers.
It's looking like Season 2 will cover Claudia and Louis's time together in Europe, and more specifically with the coven of vampires led by Armand. We'd also love to see the evolution of Armand and Louis's relationship as well as Lestat's recovery and eventual revenge against Louis and Claudia. Here's hoping we get a few more episodes out of the second season!