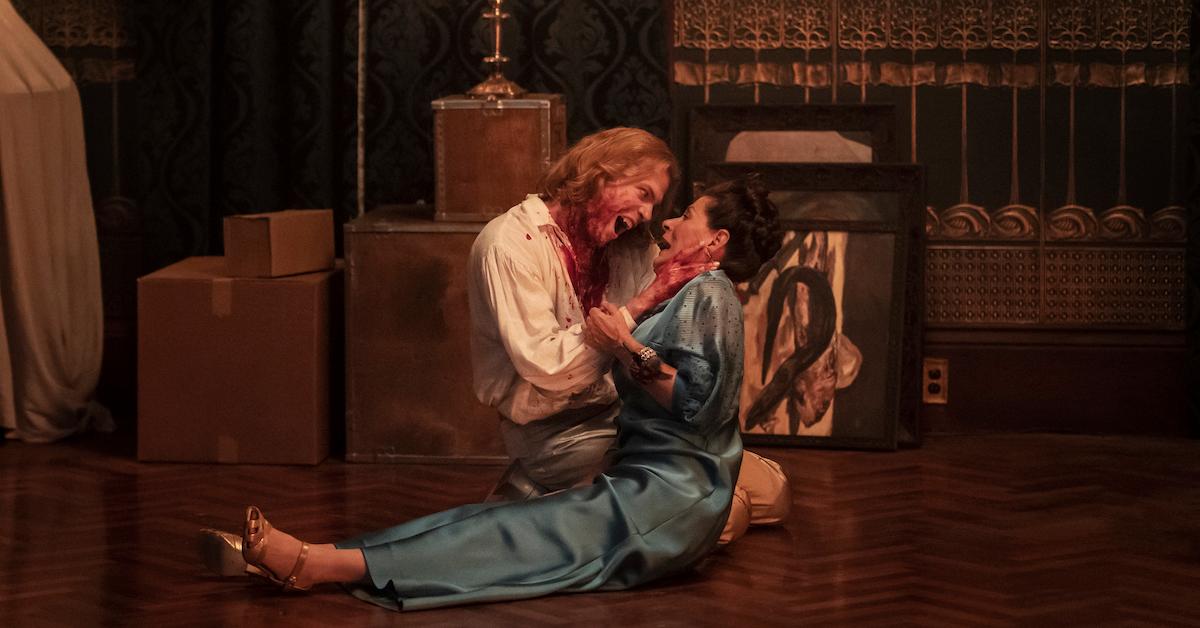 Bloody Romance Leaves Us With a Cliffhanger in 'Interview With the Vampire'
Spoiler alert: This article contains spoilers for Season 1 of Interview with the Vampire.
Prolific horror novelist Anne Rice has created a world that is finally unfolding before our eyes on AMC. The network obtained the rights to all 18 of Anne Rice's novels, one of which is the famous Interview with the Vampire. Season 1 of the series, which shares its name and inspiration with the 1994 film starring Brad Pitt and Tom Cruise, aired throughout October 2022 — and now fans are asking for a Season 2.
Article continues below advertisement
Considering Season 1 ended on a cliffhanger and that AMC invested a lot in building up its Anne Rice universe, it would make sense to expect a second season. However, we still need to know — will there be a Season 2 of Interview with the Vampire? And if so, when will it be released?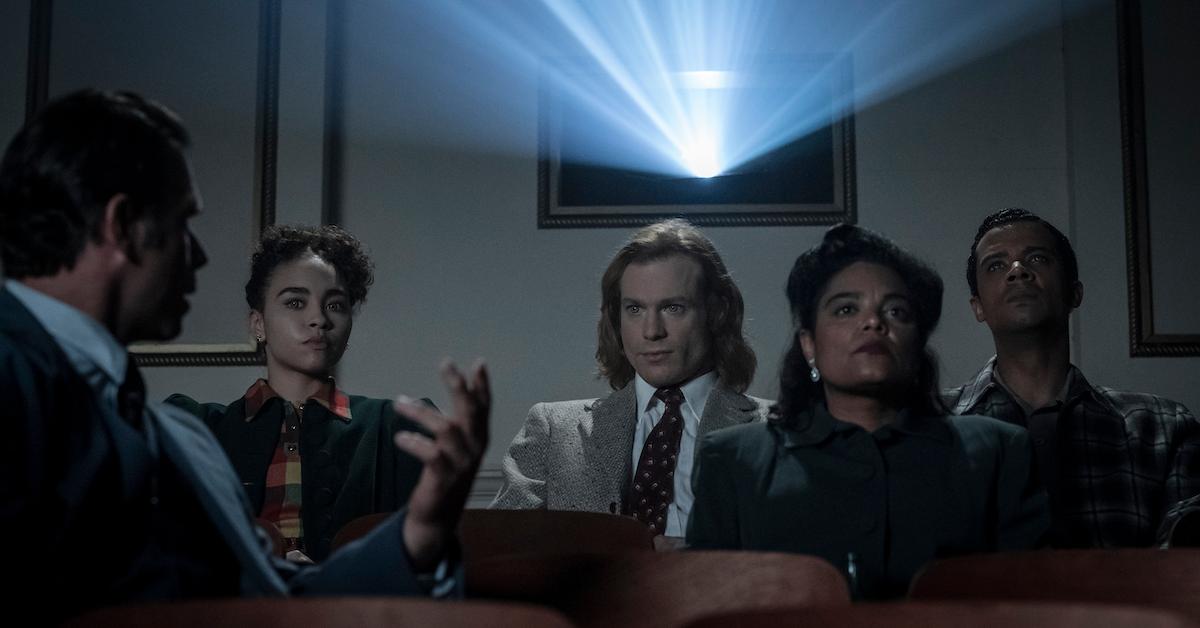 Article continues below advertisement
There will be a Season 2 of 'Interview with the Vampire.'
Luckily for us, there will definitely be a second season of Interview with the Vampire. The series was renewed for a Season 2 before the series premiere even aired, just proving how much AMC really is gambling on their recent Anne Rice acquisition.
In a Sept. 28 press release, AMC president of original programming Dan McDermott said of the series, "We are thrilled that this story will continue. This is only the beginning of an entire Universe featuring enthralling stories and characters that capture the spirit of Anne Rice's amazing work."
Article continues below advertisement
Producer Mark Johnson added, "The opportunity to revisit the passionate and shocking world of Louis, Lestat and Claudia is irresistible. We will happily walk through the doorway that AMC has so kindly opened for us and deliver a season two that takes full advantage of the wonders bestowed upon us by Anne Rice."
When will it be released? Well, our best guess is October 2023 to celebrate the spooky season once again!
Season 2 of 'Interview with the Vampire' will take the characters and the viewers to Europe.
While readers of Anne Rice's source material may know what to expect in Season 2 of Interview with the Vampire, it's still exciting to hear that our vampires will get to travel around the world.
"Bulgaria. Romania. Paris. (Ah Paris!) San Francisco. New Orleans. Dubai. The writing staff of Anne Rice's Interview with the Vampire is honored, humbled, and hungry to add more stamps to our vamps' passport books. All praises be to our fearless network, we shall endeavor not to screw it up," showrunner Rolin Jones revealed.
Article continues below advertisement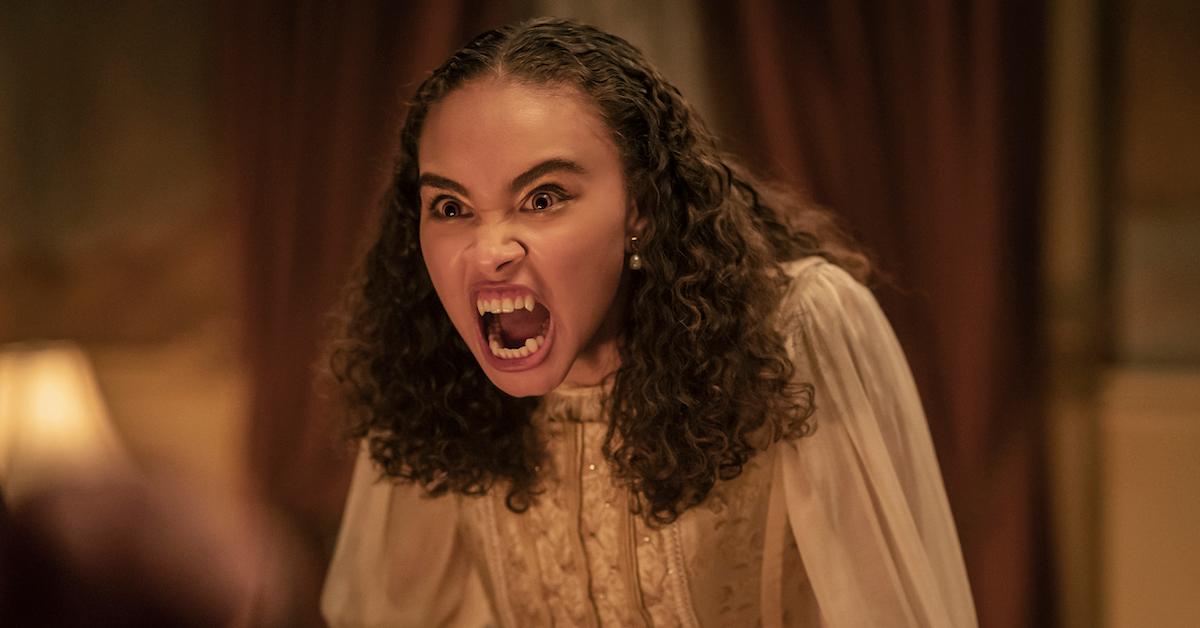 At the end of Season 1, Lestat (Sam Reid) is betrayed by his lover, Louis (Jacob Anderson), and friend Claudia (Bailey Bass). They leave him for dead, although we know that a vampire never truly dies unless they are beheaded, burned, or if they drink the blood of the dead. So we all know that Lestat is coming back. The question is, will he forgive Louis? Will he follow Louis and Claudia to Europe?
Article continues below advertisement
But when Rashid (Assad Zaman) reveals himself to be Armand, a 514-year-old vampire who Louis describes as "the love of my life," it's clear that Louis had ulterior motives. This certainly complicates things, especially for those viewers who haven't read the book.
"That story is owed, and it's one we will tell," Rolin promised in an interview with Variety. "Going forward, we are going to do things that are wildly loyal, and really try to squeeze out every beautiful piece of prose in that second half of the book — and we are going to do some other things the book didn't do, mostly based on where the books go from here."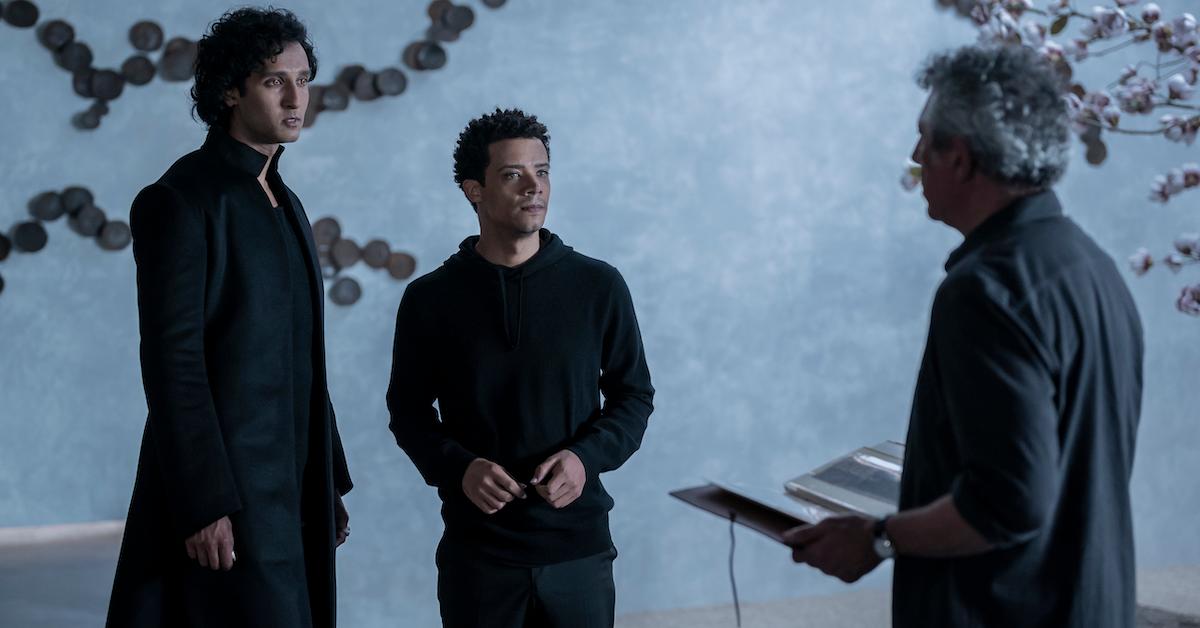 So Season 2 will complete the second half of Interview with the Vampire, but that doesn't mean it's the end of the series. "Books 2, 3 and 6 really inform all the decisions we made in Season 1," Rolin continued, "and a lot of the decisions we are making in Season 2." We'll have to see how Season 2 plays out, although in this case, patience will definitely be an asset.
In the meantime, we can get hooked on another Anne Rice-inspired AMC series, Mayfair Witches, which is set to release on Jan. 8 , 2023.