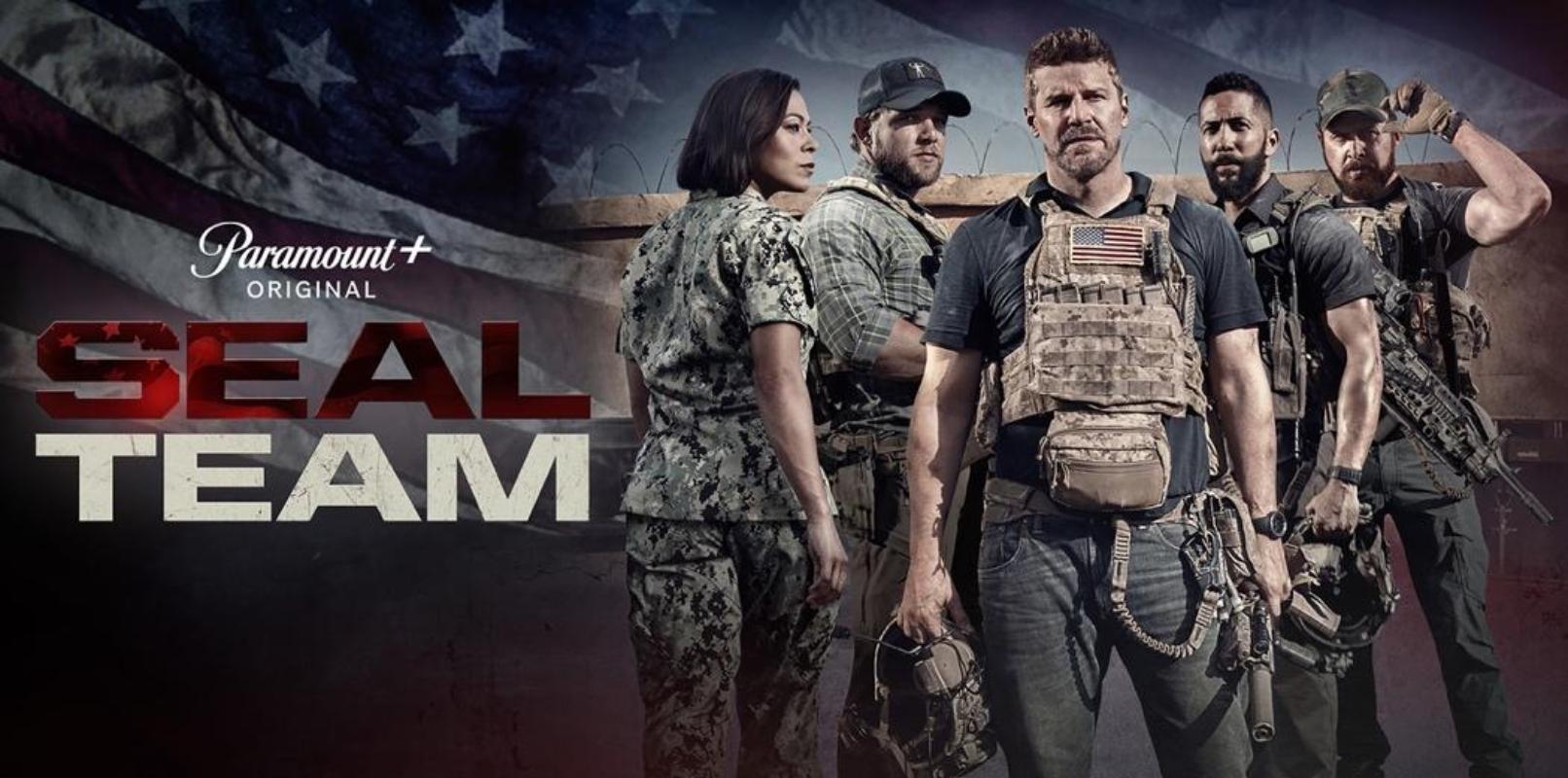 How Is Clay Jensen Doing Post-Bravo Attack on 'SEAL Team'? (SPOLIERS)
CBS hit SEAL Team is back with Season 6 on Paramount+ – and fans were left asking, "What happened to Clay?" after THAT cliffhanger at the end of last season. Let's recap the previous events before diving into the premiere!
Article continues below advertisement
Clay Spenser, played by actor Max Thieriot, is part of the elite squad Bravo in the military drama which first premiered in 2017. Fans will recall during the Season 5 finale before Bravo's redeployment to Mali, South Africa, Clay informed team leader Jason Hayes (played by David Boreanaz) this would be his last mission for awhile and would transfer to Green Team in attempt to spend more time with his wife, Stella Baxter (Alona Tal), and their newborn son, Brian.
Shortly after arriving in Mali, one of the two Bravo vehicles exploded and the team was brutally attacked with missiles. Both Clay and Jason were injured and it was unclear whether or not they will survive. Max is set to star in upcoming CBS drama Fire Country – leading many to believe that Clay Spenser could be killed off SEAL Team. David, on the other hand, is the main character and a producer of the series – which is why many believed Jason Hayes will survive.
Article continues below advertisement
There were many theories about Clay's fate leading up to the Season 6 premiere.
TV Insider previously shared a series of potential outcomes Clay's character could face following his injury in Mali. One, of course, is him succumbing to his injuries, however the outlet points out it is also possible the upcoming season will focus on his recovery and time in the hospital or taking that extra time away from Bravo to focus on his family.
Article continues below advertisement
Max Thieriot recently commented on juggling two roles.
In a recent interview with Deadline, the actor, 33, opened up about starring on both series. "It's obviously a juggle, but thankfully, we started SEAL Team season six before we started shooting episode two of Fire Country, so I was able to work it right into the gap in between," he revealed. "It's been crazy, but life's crazy. I got a couple of kids to throw in there and moving around up to Vancouver to shoot a TV show. But I'm young, and I can keep up. I like staying busy, so it works for me."
The fate of Clay Jensen was revealed during the Season 6 premiere (SPOILERS).
SEAL Team Season 6 is now streaming on Paramount+ and we learned during the season premiere that Clay had to have his leg amputated following the events in the Season 5 finale. "We'll see the struggles of somebody who's coping with losing the best job and life they ever wanted, at a young age," Max previously told TV Line of the upcoming season. "It's a lot…. He goes through a lot this season. I would argue he goes through more this season than any character has gone through on that show."