What Happened to Genevie on 'The Bachelor?' The 4-1-1 on Her Injury
Monday nights are now officially filled with drama and love. Yes, The Bachelor is back on the small screen with Season 27 shaping up to be better than most fans thought it would be.
Zach Shallcross has been very adamant about Season 27 not having any drama, but it appears that the show has sprinkled in a bit of tension — between the ladies from allegations of intimidation to injuries while competing for Zach's heart.
Article continues below advertisement
Eagle-eyed viewers noticed that contestant Genevie Mayo accepted her rose during Episode 3 with one arm in a sling. And of course, social media has been in overdrive over what could have possibly gone down.
So, what happened to Genevie Mayo on The Bachelor? Here's what we know.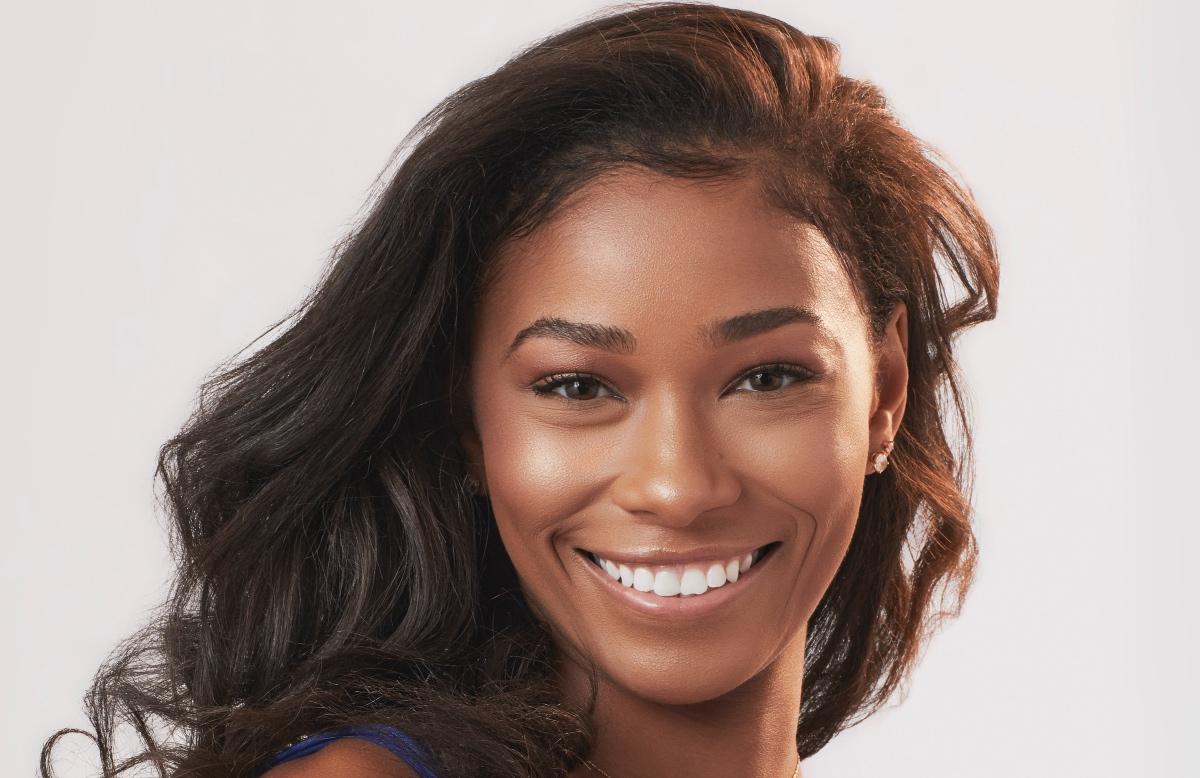 Article continues below advertisement
Genevie Mayo injured her arm during the annual Bachelor Bowl football classic.
It's safe to say that The Bachelor may want to hold off on the football classic.
On Feb. 6, 2023, Genevie took to Instagram to share the reason why her arm was in a sling. And of course, it was due to The Bachelor Bowl that got a little tense.
Making matters worse, Genevie's team didn't even win the game.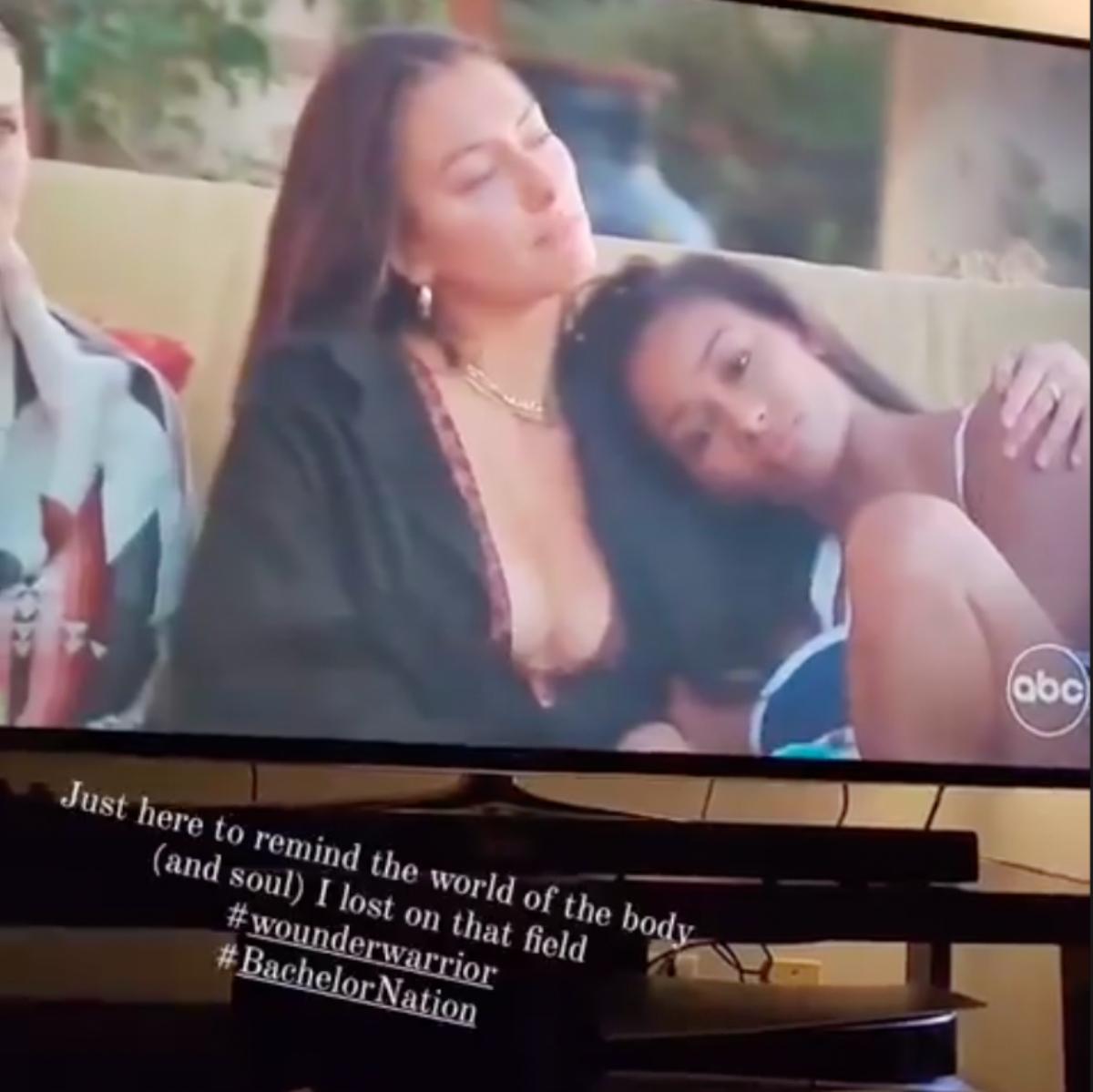 Article continues below advertisement
In Genevie's Instagram Stories, the 26-year-old shared the teaser for Episode 3 along with clips from The Bachelor Bowl, which was a repost from a friend named Clare.
As Genevie's Instagram Stories continued, she shared a clip of herself on an outdoor sofa during the epic pool party where Zach confronted Christina Mandrell about the intimidation allegations. However, most fans didn't realize that Genevie had an arm in a sling while she was sitting next to Katherine.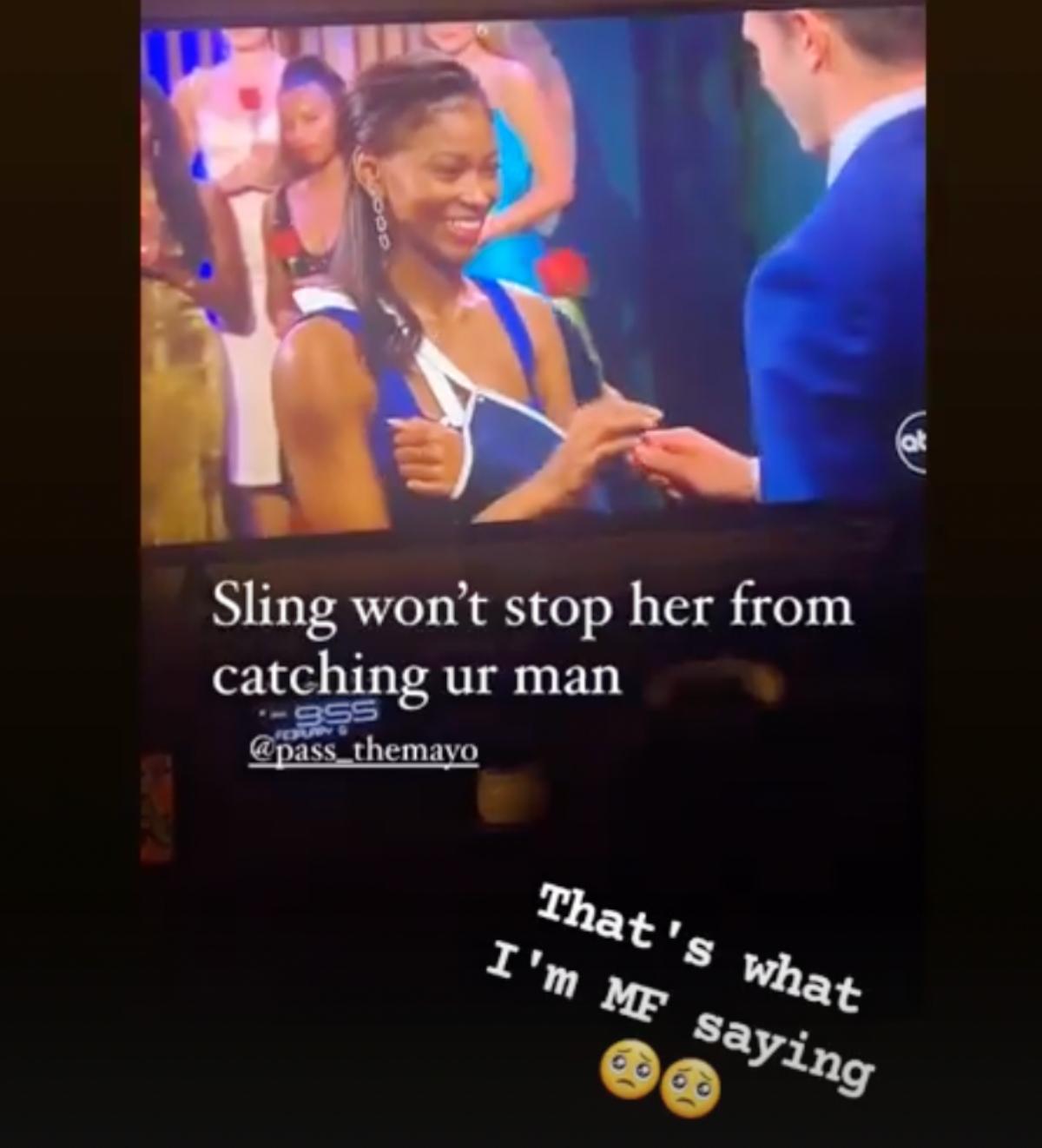 Article continues below advertisement
"Just here to remind the world of the body (and soul) I lost on that field. #woundedwarrior #Bachelor Nation," the text on the image reads.
Genevie followed up with another short clip of herself — a repost from her friend Clare — accepting Zach's rose which puts her injured arm in full view.
"Sling won't stop her from catching your man," Clare's text read.
Genevie agreed saying, "That's what I'm MF saying," with teary-eyed emojis.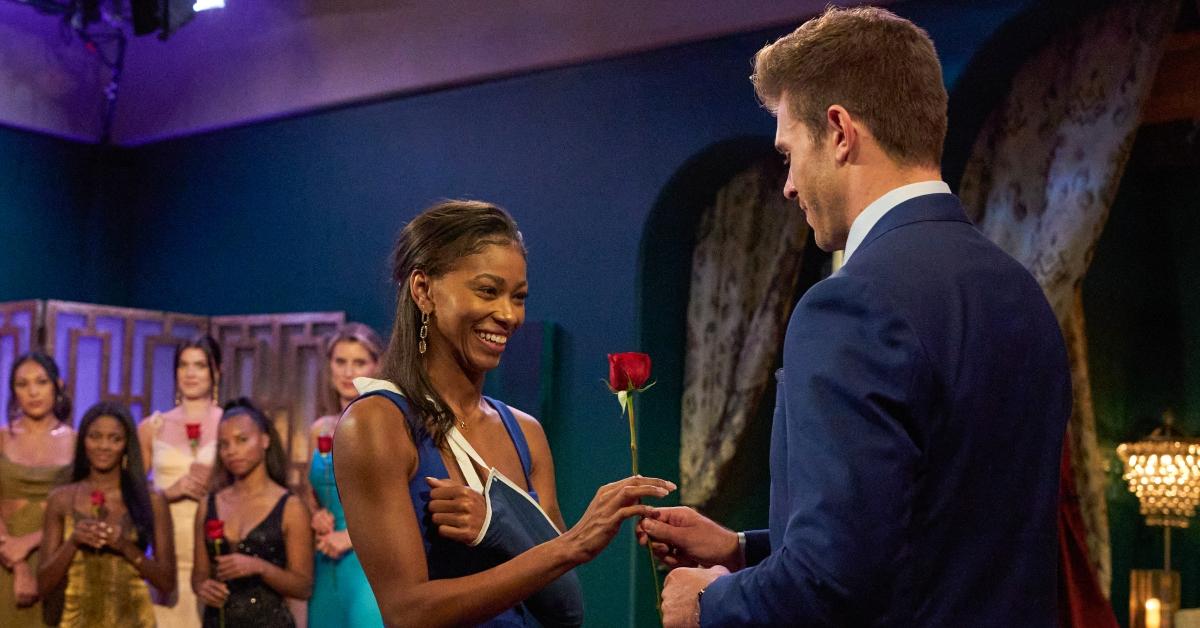 Will Genevie leave 'The Bachelor' due to her injury?
At this time, it's hard to tell if and when Genevie goes home.
However, we can assume that if Genevie goes home, it would be on Zach's terms. For starters, if Genevie's arm injury was critical, there's a high chance that she would have bowed out of the competition early.
That said, only time will tell if and when Genevie bids Bachelor Nation adieu.
Watch The Bachelor on Mondays at 8 p.m. EST on ABC.