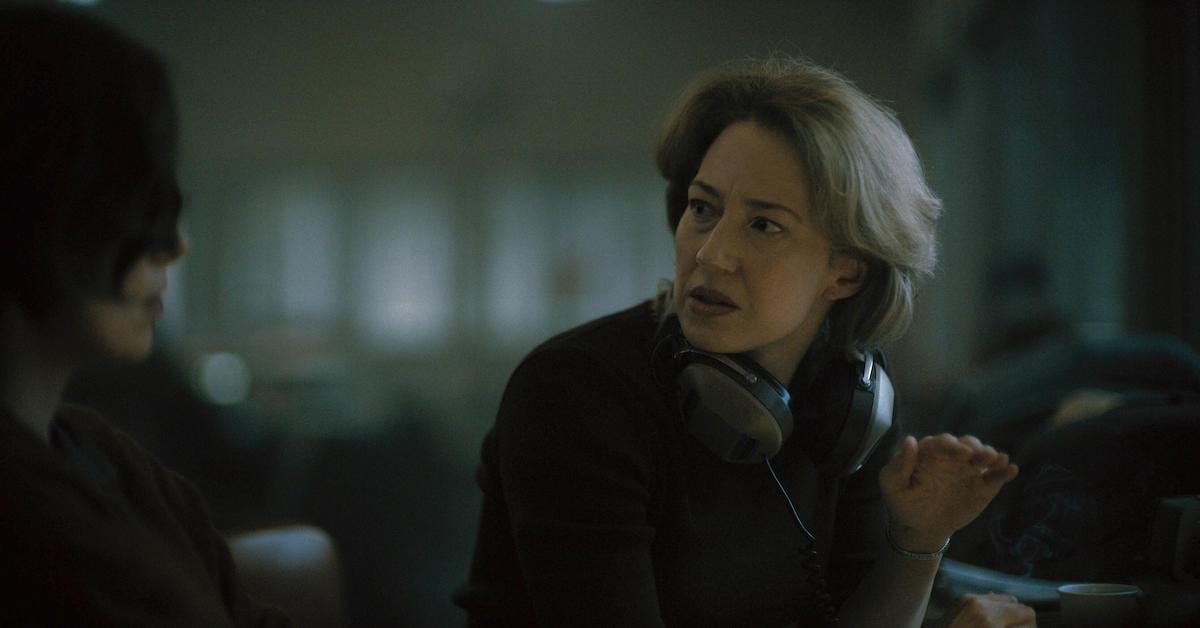 Boston Strangler Reporter Jean Cole Paved the Way for Women in Journalism
The long-awaited Boston Strangler film is here on Hulu, but the real story is all about the reporters who broke the story: Loretta McLaughlin and Jean Cole.
Loretta (played by Keira Knightley) coined the term "Boston Strangler" and first attributed the string of murders to one man. Loretta then brought Jean (played by Carrie Coon) on board to help her investigate and break the stories.
Article continues below advertisement
Not only is Boston Strangler a true-crime reenactment, but it's also the story of women in the workplace, breaking through in an industry previously dominated by men. But this story takes place in the 1960s when the Boston Strangler was on the rise. So, what happened to Jean Cole after the events of Boston Strangler?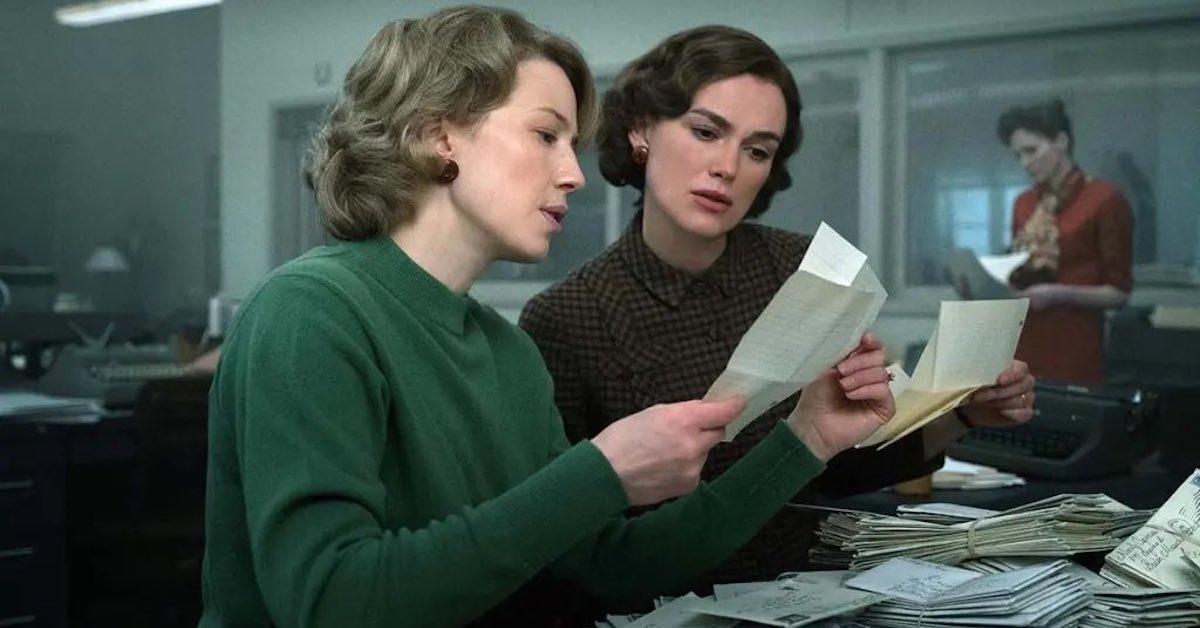 Article continues below advertisement
Jean Cole was one of the reporters who investigated and broke the Boston Strangler story.
There's always something compelling about watching the stories of the journalists who bring true-crime stories to life. For those who don't remember, Spotlight, which followed the journalists at The Boston Globe who investigated sexual abuse in the church, won the Academy Award for best picture in 2015. Perhaps Boston-led journalism is just extra compelling because now, the story of the journalists behind the Boston Strangler is even more exciting to watch.
Jean worked alongside her brother Kevin Cole at the Record-American, which was later succeeded by the Boston Herald.
Kevin recently told the Boston Herald of his sister, "She was very tough. She did the stories women didn't do — murders included." When Jean and Loretta worked on the Boston Strangler case, Kevin witnessed inequality in the workplace.
Article continues below advertisement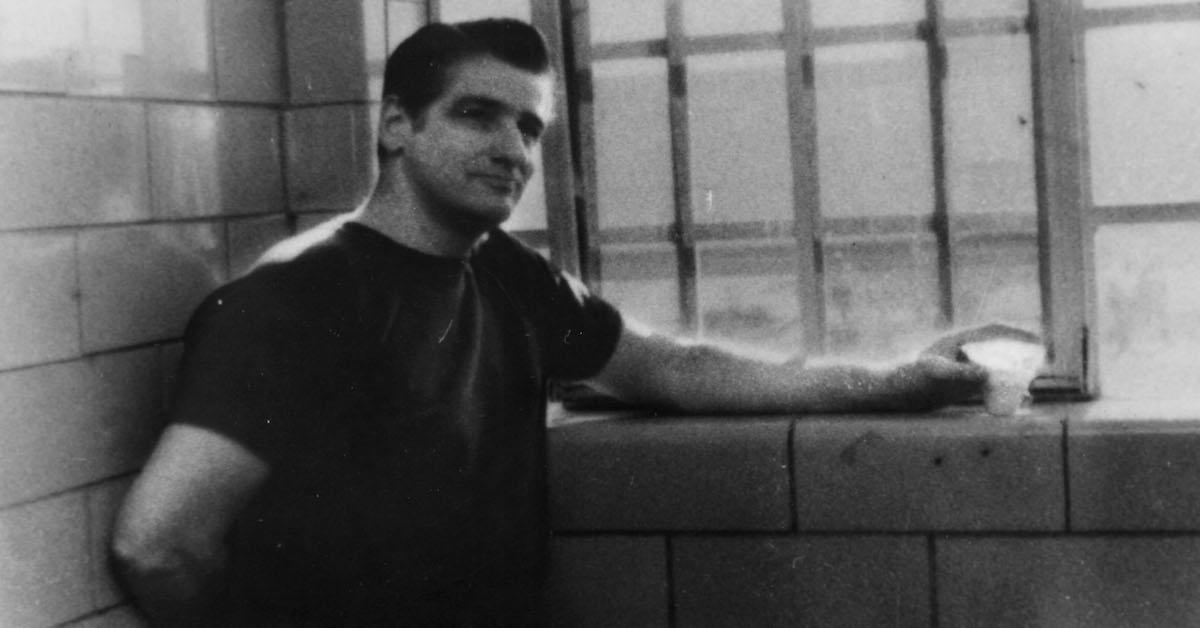 "Kevin said his sister put up with a lot of harassment back in those days as gruff City Desk editors and reporters felt women belonged in the back pages," the Herald noted. But Kevin assured them, "She was a great reporter. We grew up together at the Herald. She worked hard at it."
Article continues below advertisement
"I'll never forget," Kevin added of the Strangler case, "when Jean told me it was 'one guy' doing all the attacks on women." In doing so, she and Loretta changed history. They changed the way true-crime stories were investigated. But even when they got their story to the front page in 1963, the headline was, "Two Girl Reporters Analyze Strangler."
Even after Loretta stepped off the Strangler case, Jean continued to work on it with her investigative 1967 piece, "Girls: Keep Doors Shut 'til DeSalvo Again in Custody," when Albert DeSalvo (the supposed killer) briefly escaped from prison.
Article continues below advertisement
Jean and Kevin would also team up to find the city's latest killers. "The whole city was in total fear. I've never seen anything like it," Kevin said of the Boston Strangler era. "Everybody was worried about their own safety. Women were especially fearful." Since then, Jean rose up as a crime reporter. She and Kevin also worked together during Boston's famous Blizzard of '78.
Article continues below advertisement
"She helped expose criminal elements operating in Boston's theater, restaurant, and entertainment district, which she dubbed the Combat Zone," the Boston Herald reported. She wrote for the Herald until 1981 when she retired.
What happened to Jean Cole? She died in 2015.
On Aug. 8, 2015, Jean passed away from natural causes at the age of 89 years old. Her obituary noted not only her work in crime investigation but also her revolutionary exposé of Massachusetts' nursing homes.
Born in 1926, she began working in journalism at just 18 years old as a "copy boy" in 1944 for the Boston Daily Record.
Article continues below advertisement
Eventually, she rose up in the ranks to become a highly lauded journalist, but it took some time. Originally from Scituate, Mass., she moved to Anna Maria, Fla., in 1999, where she spent her final days. In 2001, her husband, Frank P. Harris, a Boston Globe reporter, passed away. She was survived by two daughters, Julie Harris Donovan and Jane Harris Coleman, both of Anna Maria, Fla.; 10 grandchildren; and five great-grandchildren.
Jean is buried in the Greenlawn Cemetery in Housatonic, Mass., where we can pay homage to her today.
Boston Strangler is now available to stream on Hulu and Disney Plus.