'Survivor' Contestant Jeanine Zheng Took It on the Chin, Literally — What Happened?
'Survivor 43' star Jeanine Zheng took one for the team (or tribe) in the CBS reality series. Here's what happened to her on the island.
The new season of Survivor is just a few weeks old, and already there's no shortage of headlines. In the first three episodes of Survivor 43, new alliances have formed and failed to form. The Beware Advantage has come into play. Oh, and there's been a giant storm that made life in the Baka camp particularly unpleasant.
Article continues below advertisement
One cast member is generating all kinds of buzz for a more awkward reason, though: Jeanine Zheng drew the attention of viewers when she sported a very obvious wound on her chin early in the season.
Fans immediately wanted to know what it was and began speculating on how she was hurt. Keep reading to find out what happened to Jeanine's chin, what she had to say about it, and how Survivor viewers reacted.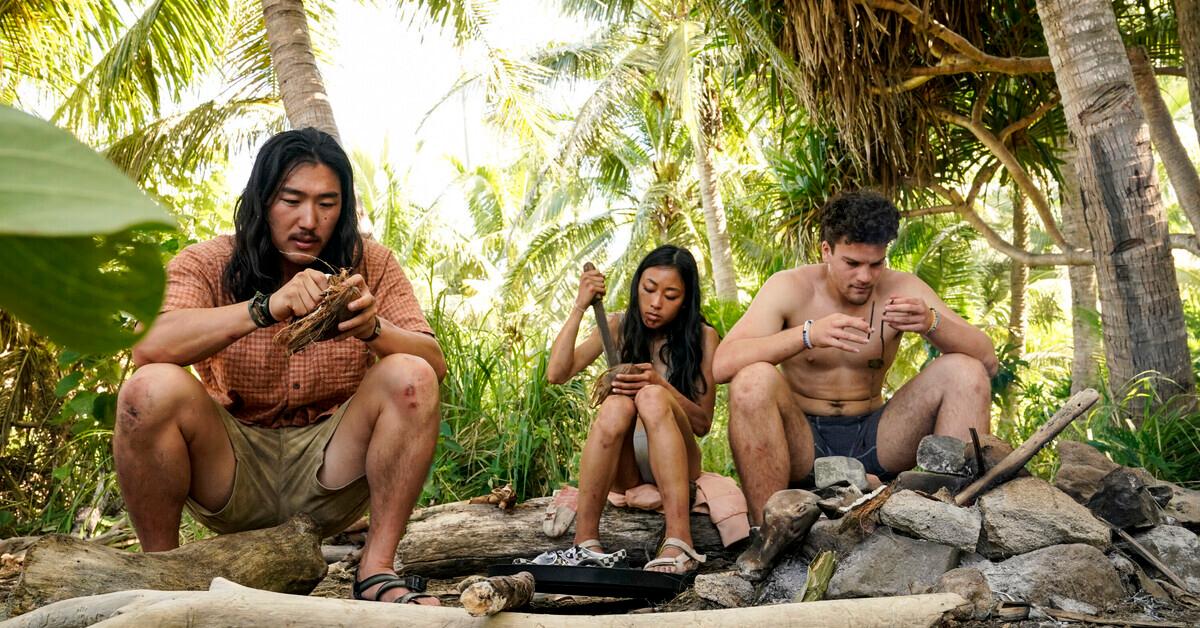 Article continues below advertisement
What happened to Jeanine's chin on 'Survivor'?
Jeanine's commitment to Baka—and to winning Survivor—should never be questioned. In Season 43, Episode 1, "LIVIN," the San Francisco native literally took it on the chin during the immunity challenge. The obstacle course required her to dig feverishly under a log and get herself past it by any means necessary. In the process, Jeanine earned a battle wound.
While the 24-year-old isn't the first player to get hurt during an episode, Jeanine's scrapes and bruises drew extra attention because they were hard to look away from. Not only were they front and center due to their location, but they were a clear sign that this Survivor superfan was not messing around.
Jeanine posted a picture of the injury on Instagram after the episode aired, saying that her chin was "literally scarring."
Article continues below advertisement
How 'Survivor' fans reacted to Jeanine's injury
The Internet was abuzz with discussion about Jeanine's chin after "LIVIN" aired, between fans trying to figure out what exactly had happened to her and reacting to the situation. While viewers quickly deduced it was the immunity challenge that had caused her problem, some of them criticized how she got hurt in the first place.
"The poor girl has bruises and scratches all over," Reddit user OrangeTree81 wrote on r/survivor. "That first challenge really beat her up."
Article continues below advertisement
"It was a creative thought to send the tribe's skinniest person in the 'squeeze into the small space' challenge," said Reddit user DreamofV, "but in hindsight that section of the challenge is more about muscle and weight than slenderness. That's on the tribe for making that decision."
"There's less of her to get under that log, but there's WAY less of her to dig that hole," added SoMuchDrama10. "She wouldn't have been my choice."
Whether or not Jeanine was Baka's best option for her part of the immunity challenge, she clearly gave it everything she had.
While viewers also noted that her chin seemed to have been tended to by Survivor's medical team later in the episode, both fans and audiences know that she's game for anything the reality TV series wants to throw at her. Her determination is admirable, but hopefully it won't cause her any more pain in the rest of Season 43.
Survivor airs Thursdays at 8:00 p.m. EST on CBS.