Katie's Friend Group Underwent Some Changes on 'American Housewife' Season 5
What happened to Katie's friends on 'American Housewife'? Katie lost an old friend in Season 5 of 'American Housewife.' She also made new ones.
Season 5 of American Housewife marked the arrival of several new characters, including Katie's old mentor, Tami (Holly Robinson Peete), the latest addition to the friendship group, hotel manager J.D. (Jake Choi).
As loyal fans might remember, several stars, including Carly Hughes, the actress portraying Angela, and Julia Butters, who portrayed Anna-Kat up until the Season 4 finale, have recently left the show. So, what happened to Katie's friends?
Article continues below advertisement
Here's what happened to Katie's friends on 'American Housewife.'
Holly Robinson Peete and Jake Choi joined the cast of American Housewife in 2021, after Carly Hughes stepped down from Angela's role over concerns about racial discrimination.
On the show, Holly plays Tami, Katie's old mentor and close friend. Meanwhile, Jake plays J.D., a hotelier with a deep-seated appreciation for the finer things in life.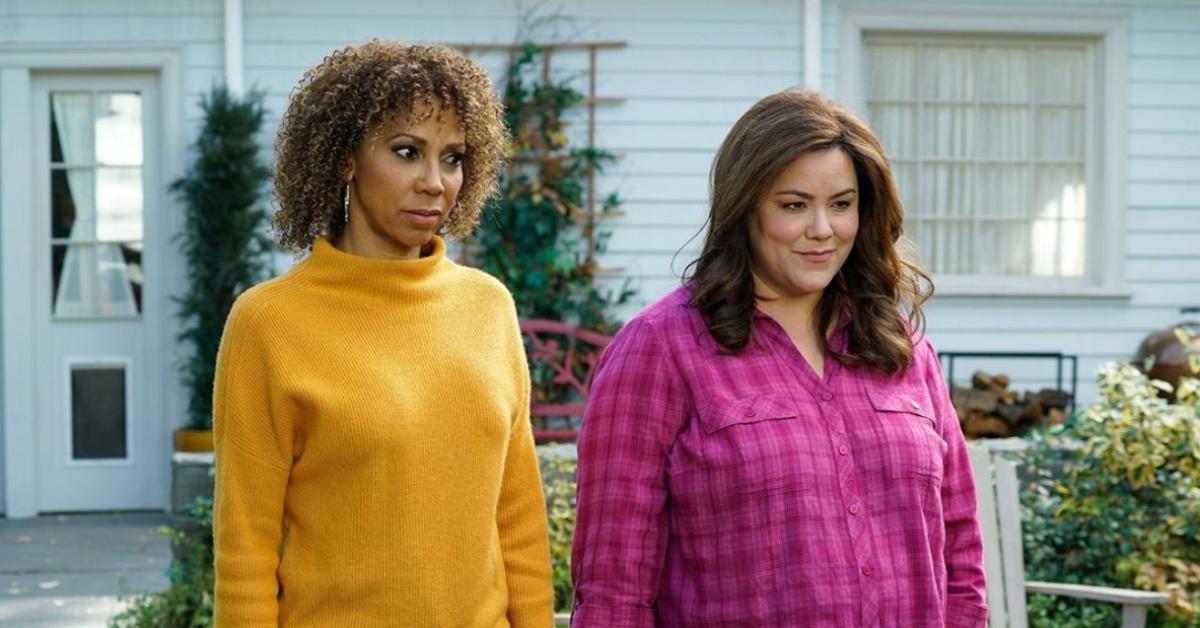 Article continues below advertisement
Fans will likely recognize Holly from appearances in hit shows like Law & Order: Special Victims Unit, Chicago Fire, or Mike & Molly. In the latter, she starred alongside Katy Mixon. Meanwhile, Jake earned fame with TV shows like Single Parents, The Magicians, and Succession.
It's uncertain how the casting changes might impact comedian and actress Ali Wong's future on the show. She appeared in the majority of Season 5 episodes via video calls — which hardly filled fans with optimism.
Article continues below advertisement
Carly Hughes quit 'American Housewife' in the fall of 2020.
The star of It's Pony, Insatiable, and the like announced that she was stepping down from her role as Angela in November 2020, stating that the toxic work environment was the main reason behind the decision.
Article continues below advertisement
"I was no longer able to work in the toxic environment that was created on American Housewife. I made the decision to leave to protect myself from that type of discrimination. As a Black woman in entertainment, I feel the responsibility to stand up for what I deserve, what we all deserve — to be treated equally," Carly told Variety via a statement.
Several members of staff were demoted from their roles following Carly's announcement. It's understood that Sarah Dunn was removed from active duty, while producer Mark J. Greenberg left his role. The showrunners, Kenny Schwartz and Rick Wiener, undertook sensitivity training.
Article continues below advertisement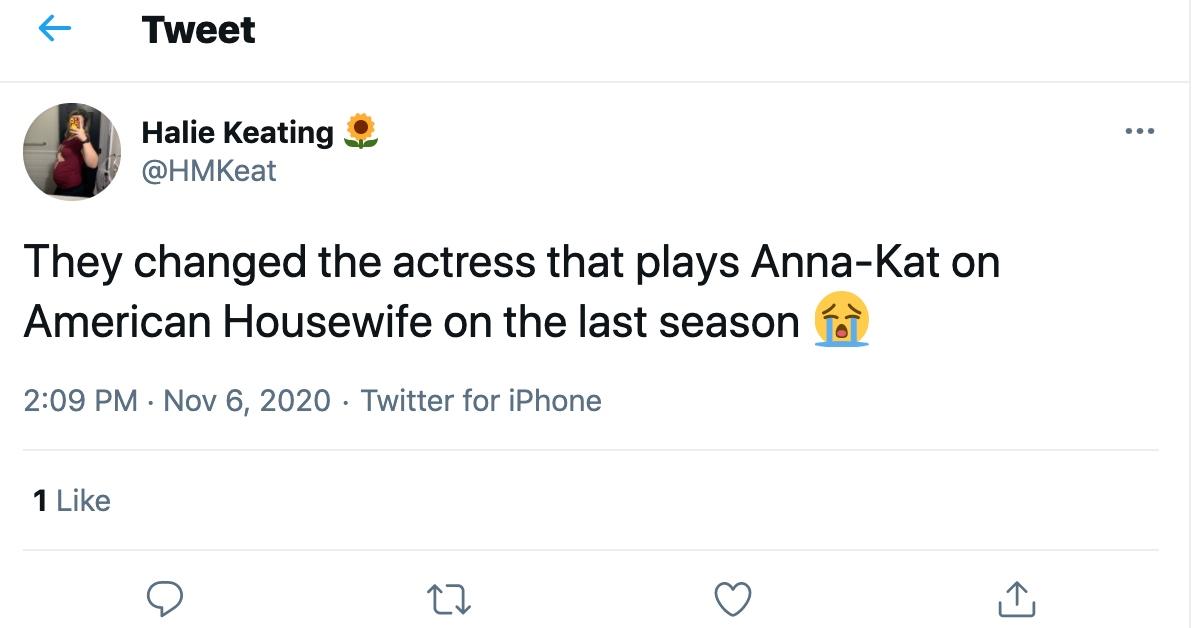 Giselle Eisenberg replaced Julia Butters as Anna-Kat in Season 5 of 'American Housewife.'
In some cases, the creators saw it best to cast a new actress to play an already established character.
Take, for instance, Anna-Kat's role, which was played by Once Upon A Time In...Hollywood actress Julia Butters up until the Season 4 Finale, titled "Prom." In Season 5, Julia was replaced by The Wolf of Wall Street alum Giselle Eisenberg.
Article continues below advertisement
The switch left fans feeling confused, however. Many took it to Twitter to criticize the unusual creative decision, demanding Julia's return to the show.
"Things happen, I know, but I'm just not feeling this new Anna-Kat. #AmericanHousewife" tweeted @Tonys_Grl84.
"I want the original Anna-Kat back #americanhousewife #juliabutters" tweeted @reynosa_rene.
"I'm really trying to get the hang of this new Anna-Kat but I can't. Her acting isn't believable #AmericanHousewife" wrote @BieberBitxh.
Catch new episodes of American Housewife every Wednesday at 8.30 p.m. ET on ABC.