Khabib Nurmagomedov Gets the UFC's Support Amid Father's Health Battle
Khabib Nurmagomedov's father, Abdulmanap, had a serious health scare recently — here's what happened to Khabib's dad amid UFC support.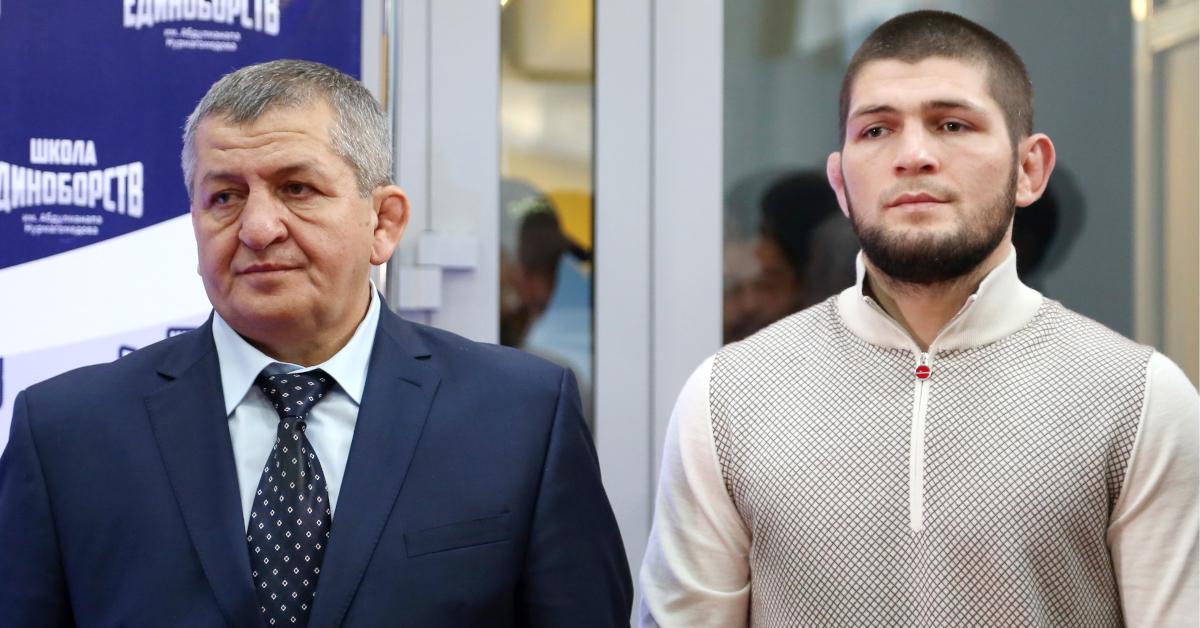 Ultimate Fighting champ Khabib Nurmagomedov attributes a lot of his success as a mixed martial artist to the grueling training regimen that his father, Abdulmanap, has subjected him to since a very young age.
I mean, there's training videos of the UFC lightweight champion wrestling with a bear when he was only 12 years old for crying out loud.
Article continues below advertisement
One of the most memorable moments following the insane fight between Khabib and Conor McGregor, that saw the Dagestani absolutely pummel the Irishman, was actually after the post-bout out-of-cage brawl when Khabib admitted he was worried that his father was going to "smash" him once he got back home for him and his team's unsportsmanlike conduct after the contest.
So, what happened to Khabib's dad and why are UFC fans worried?
Recently, Abdulmanap was admitted into a Russian military hospital in Moscow after contracting pneumonia. There were attempts to improve his health while he was in his hometown in Dagestan, but his health only began to deteriorate even more.
However, doctors soon learned that pneumonia was the least of his problems.
Article continues below advertisement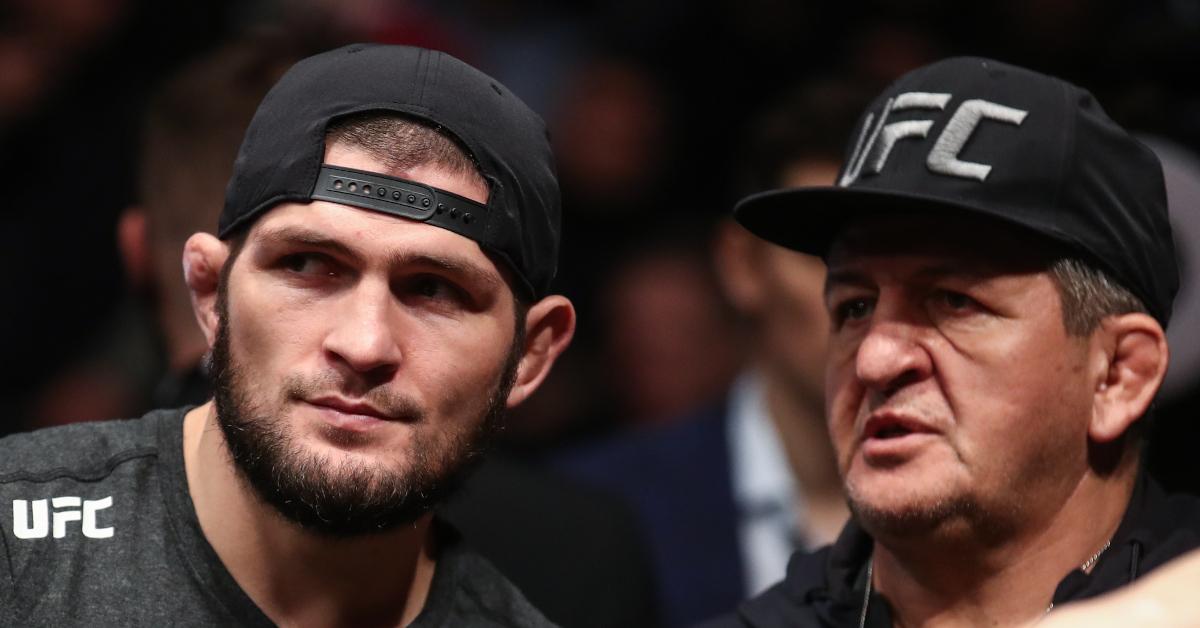 Abdulamanap was forced to undergo heart surgery and was put in a medically-induced coma in order to perform the procedures necessary to save his life.
It's a trying time for both Khabib and Abdulmanap's family and friends. The lifelong athlete and elder MMA trainer not only prepared his son for his in-cage performances, but several other athletes from the region as well, including members of Khabib's team and training partners.
Article continues below advertisement
News of Abdulmanap's condition spread throughout the MMA community and UFC President, Dana White, issued the following statement regarding the 57-year-old Dagestani martial arts legend:
Article continues below advertisement
"Abdulmanap Nurmagomedov is a true martial artist who lives a life of pride, honor and respect," Dana wrote on Twitter. He instilled those same values in his son, world champion Khabib, at an early age and was always in his corner throughout his career. I know how close Khabib is with his father and I'm saddened to hear about his current state. My thoughts are with Abdulmanap and the Nurmagomedov family as he continues to fight."
A friend of Khabib's family, Ramazan Rabadanov spoke to Russian media outlets following Abdulmanap's surgery with some good news, saying that the lightweight champ's father is now in a "serious but stable" condition following his heart surgery.
He is also said to be out of his coma and conscious.
Article continues below advertisement
Conor McGregor tweeted his support of Abdulmanap despite his rilvary with Khabib.
The trash talking that occurred between Conor and Khabib in the months leading up to their fight, and even afterwards, will go down as one of the most bitter rivalries in combat sports history.
Which is why so many were surprised by the Irish pugilist's kind words for Abdulmanap after the news of his health issues spread online.
Article continues below advertisement
He tweeted, "Praying for the recovery of Abdulmanap Nurmagomedov. A man responsible for more world champions, across multiple fighting disciplines, than we even know. A true martial genius! Very saddened upon hearing this news tonight."
Other fighters offered words of support for Khabib's father, as well.
Article continues below advertisement
Our thoughts and prayers are with Khabib's family and friends during this trying time. It's no easy time for anyone to deal with health concerns of a loved one, especially with a parent that they were so close to, especially during the month of Ramadan, which Khabib celebrates and practices quite fervently.