What Happened to Love's First Husband on 'You'? Season 3 Gives Us an Answer (SPOILERS)
The second season of 'You' on Netflix left us with questions about Love Quinn's first husband and what exactly happened to him. Now we know.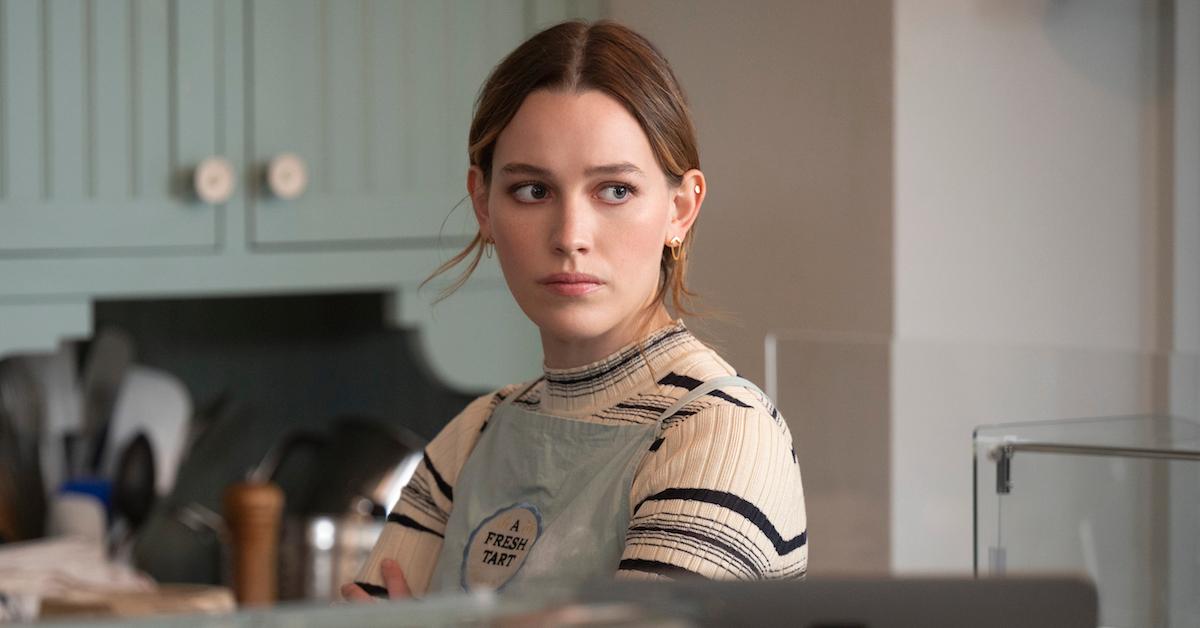 Spoiler alert: This article contains spoilers for Season 3 of Netflix's You.
Joe Goldberg, played by Penn Badgley, really met his match when he fell in love with Love Quinn. Victoria Pedretti takes on the role and somehow strikes a clear balance between a creepy obsession over her husband and being a gentle maternal figure in his life. After being introduced to Love in Season 2 of You on Netflix, fans were already beginning to question what happened to her first husband, James. Season 3 has given us the answer … finally.
Article continues below advertisement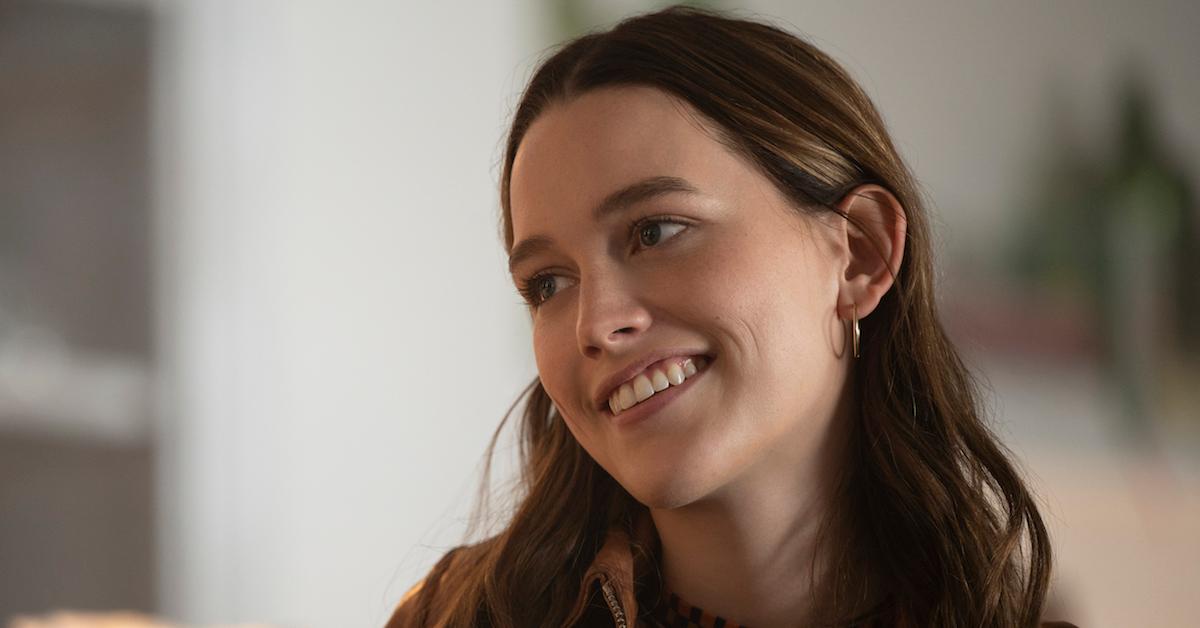 What happened to Love's first husband on 'You'?
Love Quinn was once married to a man named James. In flashbacks we saw of their interactions from Season 2, they loved each other but were definitely facing a multitude of hardships. They couldn't seem to see eye to eye about some majorly important things. It was revealed that James got sick with cancer and Love put herself on the back burner in order to nurse him back to health.
Article continues below advertisement
There was always a hunch regarding whether Love was indeed the reason he died, but nothing was confirmed until Season 3. Love's mother, Dottie, shared a private conversation with Joe about her suspicions. She suspected Love was the one who actually killed James since he was already in remission from his cancer on the day he tragically passed. By the end of Season 3, Love actually owned up to her actions – as she was essentially threatening to do the same exact thing to Joe!
Love claimed she accidentally fatally poisoned James when she'd only meant to temporarily paralyze him in order to have a serious conversation with him. And lo and behold, it turns out she was using the same poison tactics to temporarily paralyze Joe.
Article continues below advertisement
Who all did Love Quinn murder?
Love Quinn's first husband sadly isn't the only person whose life she ended. When Love passionately believes she's right about something, she's willing to do whatever it takes to stand her ground. Even if that means killing people. It was revealed in the second season that Love murdered Forty's nanny by slitting her throat because she knew the nanny was having an inappropriate relationship with her underage brother.
We also witnessed her slit Delilah's throat while Delilah was being held hostage in Joe's cage. Lastly in Season 2, we saw Love murder Candace who made the foolish mistake of calling Love to Delilah's crime scene instead of the cops.
Love was already messed up, but in Season 3, she went completely off the deep end. In a jealous rage, she crushed Natalie's skull with a mallet because she felt Natalie was threatening her marriage to Joe.
Article continues below advertisement
She also took a swing at Gil's head in her bakery, and although her initial hit didn't end his life, Gil eventually took his own life while in captivity. He wouldn't have been in captivity at all inside Joe's cage if Love hadn't knocked him out in the first place.
Love attempted to murder Theo, even though she knew full well that he was just a 19-year-old kid who fell in love with her. Luckily, her murder attempt of shoving him down the stairs didn't actually work.
Love also plotted and planned on killing Marienne because she discovered Joe's plan to eventually divorce her and run off with Marienne for a "happily ever after" scenario. The only thing that saved Marienne's life was the fact that her young daughter popped in at the very last moment.
It's obvious Love is highly capable of murder, so if you really think back on Season 2, it's easy to guess that she was definitely the one who ended her first husband's life before Joe came into the picture.