Some People Think Mark Meadows Got Hit in the Face Based on His Fulton County Mugshot
Mark Meadows is one of 19 people who have turned themselves in in Georgia, and some are wondering what happened to the former chief of staff's face.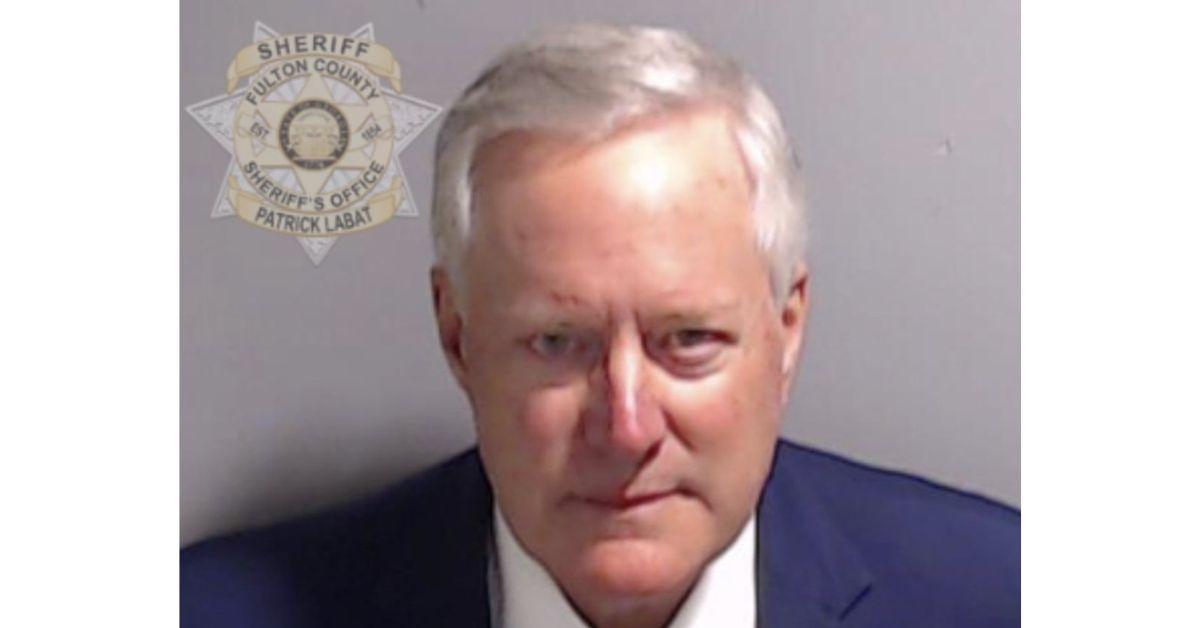 Following a wave of indictments against former president Donald Trump and various people associated with him in Georgia, all of those various people have had to turn themselves in and subject themselves to a mugshot, including Trump himself. These mugshots have been circulating online, and while most of the attention has been focused on the former president's, some have also focused on the details of Mark Meadows' mugshot.
Article continues below advertisement
Meadows, who was serving as Trump's chief of staff during his attempts to overturn the 2020 election in Georgia and elsewhere, got his mugshot done before Trump, and it's made some people ask what happened to the political figure's face.
Article continues below advertisement
What happened to Mark Meadows' face?
Some internet sleuths have taken Meadows' mugshot and looked at it in detail, pointing out several marks that appear to be cuts or bruises. These people haven't offered any firm theories as to why Meadows' face might be so messed up, but it's possible that he has a cut above his eye, as well as a bruise on his right cheek and a cut on his lip. All of that is just speculation at this point, and it's possible that the apparent damage to his face is just a trick of the light.
If it isn't, though, and someone actually hit Meadows, the exact culprit behind the injuries is a mystery.
"Someone talk about Mark Meadows and his face. He got beat up or biatch slapped. The scratches down his nose and inner eye, plus lip!" one person wrote on Twitter, encouraging cable news pundits to discuss the former chief of staff's apparent injuries.
Meadows has been charged for his role in aiding and abetting Trump's attempt to overturn the results of the election in Georgia, which included a fake electors scheme and a call to Georgia Secretary of State Brad Rafensperger in which Trump tried to pressure Rafensperger to find him extra votes. Whether he got hit or not, it's possible that the injuries he sustained are the least of his problems at the moment.