Trump Calls Asa Hutchinson 'ADA' Hutchinson, Leading Some to Wonder What It Means
Donald Trump has nicknames for everybody he's running against, but his nickname for Arkansas Governor Asa Hutchinson has left some baffled.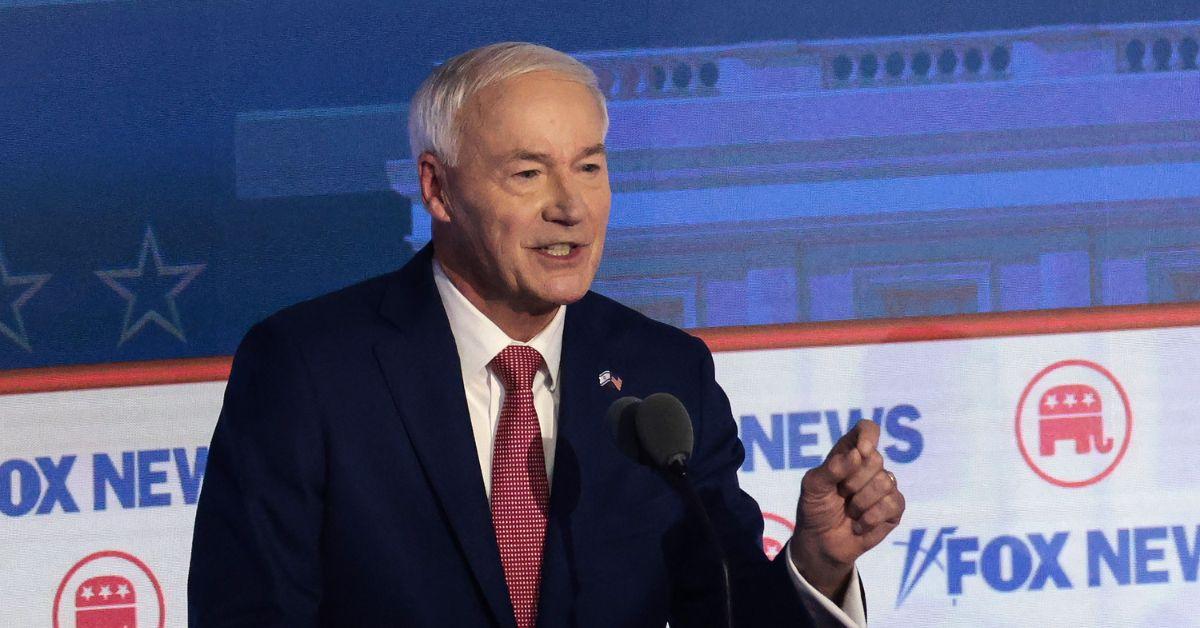 Few things are more reliable than the fact that former president Donald Trump will come up with some sort of nickname for every candidate he runs against at any level. In 2016, he called people "low energy" and "crooked," in 2020 he called Joe Biden "sleepy," and now that he's running in the 2024 primary, he's got a whole new batch of nicknames he's rolling out.
Article continues below advertisement
Among that new batch of nicknames, which also includes the somewhat undeniable "Meatball Ron," is the nickname "ADA" Hutchinson to refer to former Arkansas governor Asa Hutchinson. In a recent interview, Trump discussed the nickname without fully explaining it.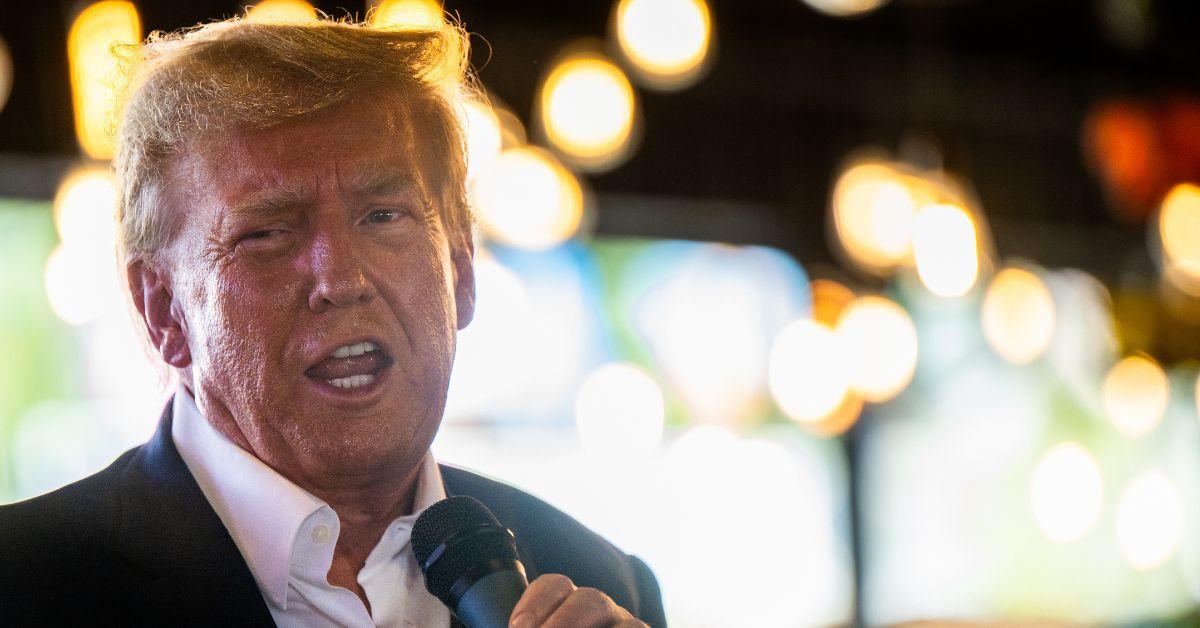 Article continues below advertisement
Why does Trump call Asa Hutchinson 'ADA?'
In an interview with Tucker Carlson that was designed as counter-programming to the first Republican primary debate, which Trump skipped, the two briefly discussed Hutchinson, including a moment focused on Trump's nickname for him.
"When you say there are people onstage who shouldn't be running for president. Who do you mean?" Carlson asked early on in the interview.
Well, I don't want to really use names, but it wouldn't matter too much," Trump responded "A guy like, I call him Ada Hutchinson. It's Asa, but I call him Ada."
Carlson responded by asking him what the deal was with the nickname, and Trump kept things pretty vague.
"I could tell you, but I don't want to get myself in a little trouble," Trump responded.
Article continues below advertisement
"But he's weak and pathetic, and I never understood that guy. I never knew him. He was the governor of Arkansas. Not a very popular guy," he added. "But he's nasty always and has been."
Clearly the nickname is not a term of affection, but he left the exact meaning behind it vague. Given the fact that the two have never met, it must be based primarily on Hutchinson's public appearances.
Article continues below advertisement
It's possible that the nickname refers to the Americans with Disabilities Act, which is often shortened to ADA and would also explain why Trump said that explaining the nickname could get him into trouble. He could be using it to obliquely suggest that Hutchinson is in some way disabled, which is not the case. Whatever his reasons, though, Trump clearly uses the nickname to belittle those who challenge him.
Trump has an enormous lead in the Republican primary.
The reason that Trump decided to skip the Republican primary debate is that, in spite of the fact that he has no been indicted four separate times, Trump is by far the strongest candidate in the field. He understood that he doesn't need to subject himself to debating with people who have only a very small chance of taking the nomination away from him.
Unless a candidates surges in the race in the months to come, it seems unlikely that Trump will decide to attend any future debates either. He is on a glide path to his third consecutive Republican nomination, and nothing that Asa Hutchinson or anyone else said at the debate seems likely to change that.