Former Indianapolis Colt and Super Bowl Champion Matt Ulrich Is Dead at 41
Matt Ulrich, a former offensive guard in the NFL who won a Super Bowl, is dead at just 41 years old. Fans want to know what happened to him.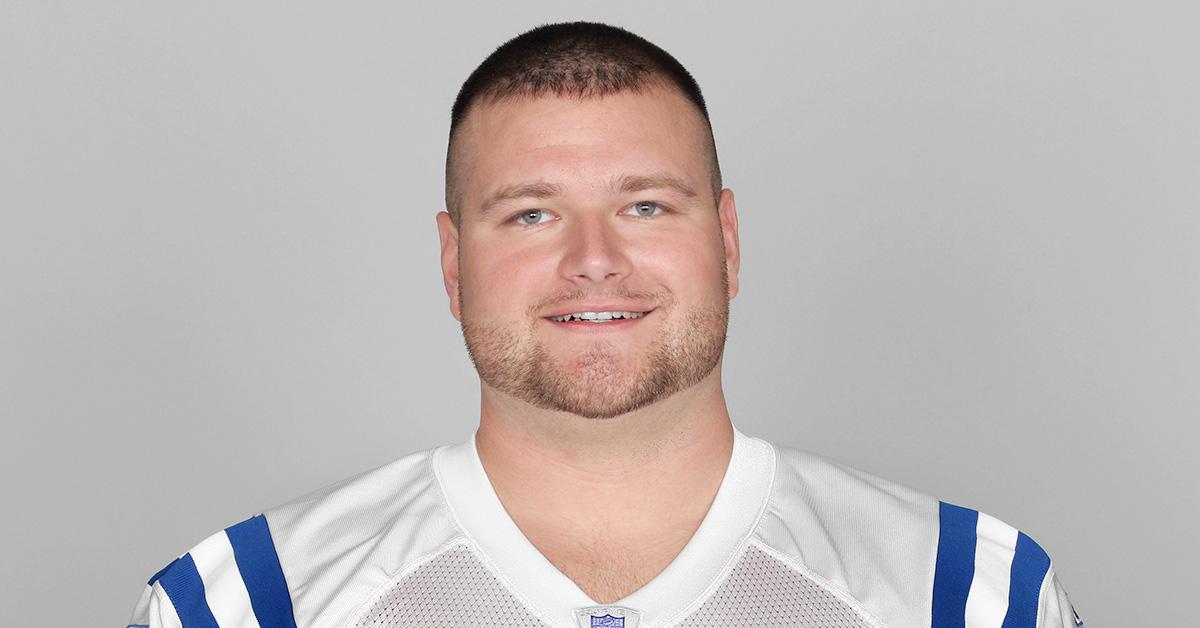 The Gist:
Matt Ulrich, a former NFL player who won a Super Bowl with the Indianapolis Colts in 2006, has died at just 41 years old.
Matt's cause of death hasn't been disclosed, and his death was first announced on Twitter by Colts owner Jim Irsay.
Matt left the league after just two seasons and was married with four sons, who he described as the joy of his life.
Article continues below advertisement
Former Indianapolis Colts star and offensive guard Matt Ulrich has died at just 41 years old, according to a statement released by Colts owner Jim Irsay on Nov. 8, 2023. Following the news of Matt's death, many naturally wanted to learn more about the exact circumstances around it, and understand who he left behind.
Matt was only in the NFL for two seasons, both of them with the Colts, but he was part of the team that helped them win the Super Bowl. Here's everything we know about his death, and how we found out about it.
Article continues below advertisement
What happened to Matt Ulrich?
Matt's death was first announced by Colts owner Jim Irsay, who tweeted about him.
"I am heartbroken to hear of the passing of Matt Ulrich. Matt was with us only two seasons, but left his mark on many," he wrote. "Great guy, I hear he was a great dad — and he was a Super Bowl champ. My prayers to his family."
Matt was part of the Peyton Manning-led Colts team that won the Super Bowl in 2006, defeating the Chicago Bears.
Article continues below advertisement
Ulrich, originally from Illinois, was one of the captains of Northwestern University's football team. He signed with the Colts as an undrafted free agent in 2004.
It isn't clear why Matt ultimately decided to leave the NFL, but many remember his moment in the spotlight holding the Lombardi Trophy and want to better understand what happened to him.
What was Matt Ulrich's cause of death?
No cause of death has been disclosed and it's possible that the family wants to keep details around Matt's death private. Matt had four sons and was married. His wife, Alison, wrote a tribute to him on Facebook, according to The Indianapolis Star.
"Our beloved, One of a kind Matt has passed away and is in a better place," she wrote in the post.
Article continues below advertisement
"Matt, we love you so so much," she continued. "You are profoundly missed. We all want you back for just one more day. One more hug. One more kiss. One more laugh. One more joke. One more wrestle with the boys. It seems impossible to do this life without you. Please pray for peace and comfort for the boys. They have lost their greatest fan, coach and friend."
Matt was living in Bozeman, Mont. where he was Profitable Ideas Exchange as chief growth officer and partner. In his company bio, he suggested that his family was one of the chief joys of his life. Matt was also involved in the Harvard Football Players Health Study.
A GiveSendGo campaign has been started online to help support Matt's family during this difficult time. Our thoughts and prayers are with his family and friends.