What Happened to Meekah on 'Blippi'? She Blew up Big!
What happened to Meekah, the female character from 'Blippi'? Here is everything to know about her success, and her Netflix show.
While Blippi is the titular character of the popular children's series, he is not the only person in the cast. In fact, a female character, Meekah, was introduced and has stolen the spotlight of his entire audience.
Article continues below advertisement
Here is everything you need to know about the children's character, her growing popularity, and where you might recognize the actress who plays her from.
So, what happened to Meekah on 'Blippi'? Yeah, she won fans right away!
Article continues below advertisement
Meekah was initially introduced as a minor character on the Blippi YouTube channel. She quickly became a fan favorite of the series, which led to even more opportunities for her.
She started being featured in the actual Blippi TV series, as well as the popular Amazon spinoff show Blippi's Treehouse, which premiered in 2021. The character was also featured in the 2023 film Blippi's Big Dino Adventure.
Article continues below advertisement
In 2022, a YouTube channel for just Meekah was launched, with the same focus on children's education. It now has over 100,000 subscribers on the platform. There is even an official Instagram page for the character with over 20,000 followers. But, that's not all. Meekah has also made her way to Netflix.
Does Meekah have her own show?
Article continues below advertisement
After being greenlit back in 2022, a Netflix series titled Meekah has been brought to the streaming service. The first season has a total of 28 episodes.
In the show, Meekah is the star, but Blippi does make frequent visits in the less than 30-minute episodes. As of August 2023, it has not been renewed for another season. But, based on the popularity of the character, it would be very shocking for it to be canceled.
Article continues below advertisement
Where do you recognize Meekah from? You might know the actress who plays her.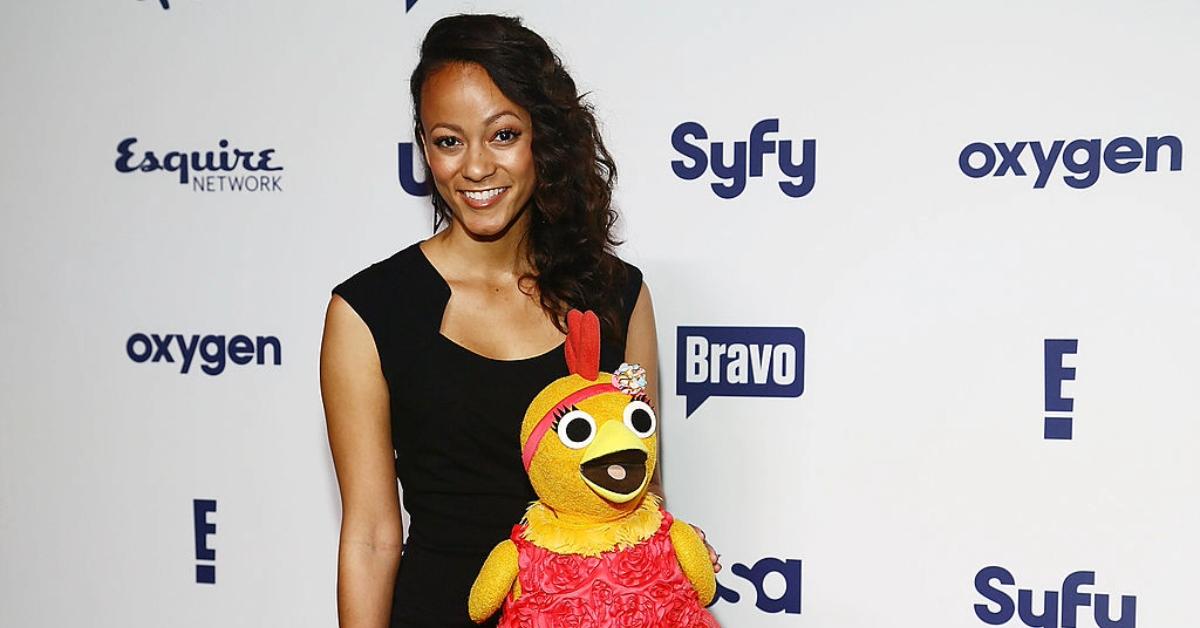 The character Meekah is played by two different actresses: Kaitlin Becker and Cashae Monya. For Cashae, this character is her first official role in the entertainment industry. But, that's not the same for Kaitlin.
Article continues below advertisement
You might recognize Kaitlin from the children's show Sunny Side Up. She's also had roles in everything from Transformers: Rescue Bots Academy and Sesame Street Mecha Builders.
Fans can expect to see more as more of Meekah.
Article continues below advertisement
Needless to say, Meekah is not going anywhere. Katelynn Heil from Moonbug Entertainment, the company that coordinates Blippi, spoke with TV Line about the character and Kaitlin.
"All of us are excited about the addition of Meekah to the franchise," she said. "Kaitlin Becker, who plays her, could not be more phenomenal. We met her about a year and a half ago when we were thinking of bringing a female cohost to the brand. She's got experience in edutainment, and she's a mom herself. Audiences immediately responded to her, and some fans even dressed up like her for Halloween."
Based on the success of Meekah, more characters are bound to be added to the Blippi universe over the next few years. Who's going to join the crew next? Season 1 of Meekah is available to watch on Netflix.