What Happened to North West's Face? Her New Look at Kanye West's Party Stunned Fans
North West undoubtedly has her own sense of style. But her look at her dad Kanye West's party made some think she took her creativity too far.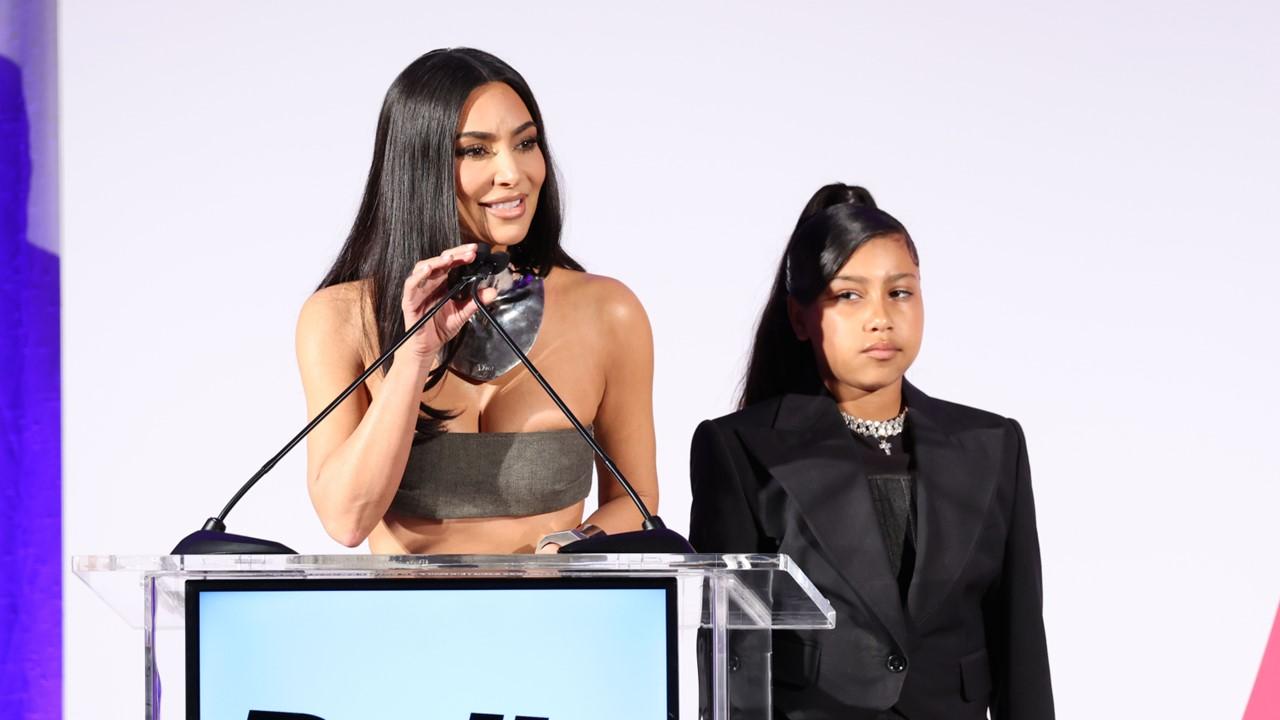 Kanye West and Kim Kardashian's daughter, North West, has proved to Kar-Jenner fans that she has what it takes to be "that girl." The 9-year-old celebrity often creates a fashion trend or makes an existing one her own, much like her famous parents.
Recently, North has dabbled into the beauty industry with her viral makeup tutorials on her and Kim's TikTok account. North flaunts her skills on the video-sharing app while using herself or her mom as a model.
Article continues below advertisement
Kim and Kanye got divorced in 2022 and usually don't mind North's creative expressions. However, one look from the eldest Kardashian-West child made fans wonder if she made a permanent move to her face. Let's see what went down.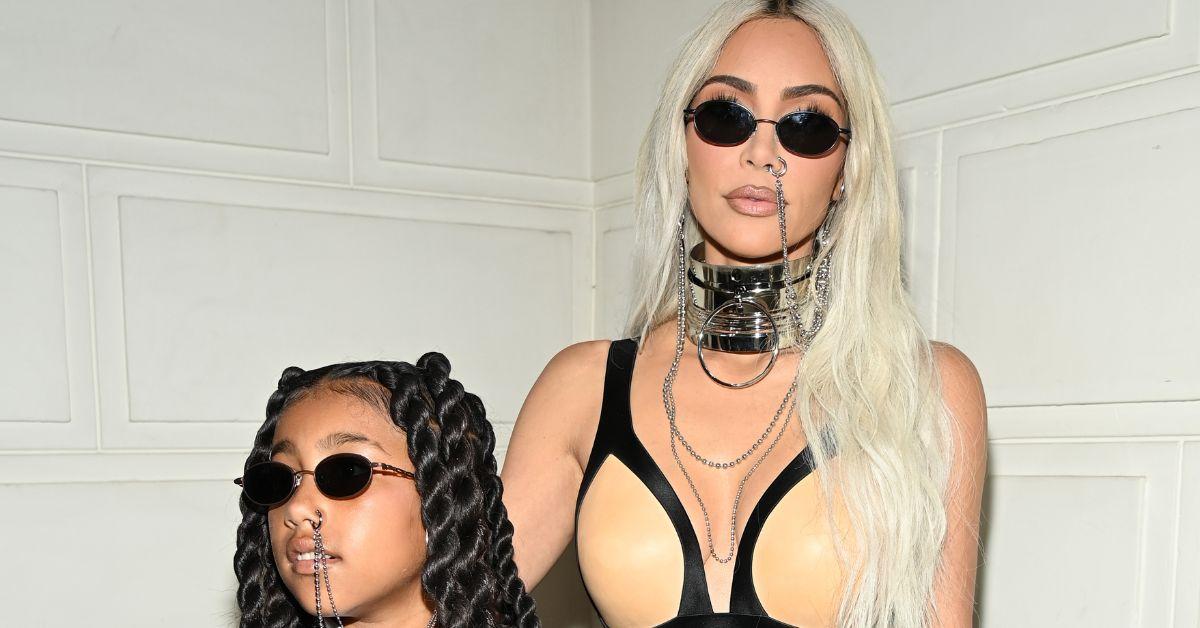 Article continues below advertisement
What happened to North West's face?
In June 2023, North attended her dad Kanye's 46th birthday in Los Angeles, Calif. While The Sun reported that North was the only one in her mom's famous family to go to the event, she still gained plenty of attention for what she chose to wear for Ye's special day.
During the party, photographers spotted North walking into the party hand-in-hand with Kanye's wife, Bianca Censori, who he married in January 2023. The young influencer wore a long-sleeved grey crewneck with a flame graphic, black biker shorts, and a ponytail.
Article continues below advertisement
North also stunned fans, who noticed she appeared to have several red bruises on various parts of her face. The marks looked eerily lifelike, which caused some to think someone harmed her.
"What's on North West face?" one fan asked on Twitter. "Did she have a fight or fall??"
"Can someone tell me what North West has on her face?" another user inquired.
Article continues below advertisement
Thankfully, some social media commenters were all worked up over nothing. North's scary facial looks were intentional, as the makeup guru-in-training did her own makeup for her dad's event.
Article continues below advertisement
Fans dragged Kanye West for having North at his party in the first place.
Although North's face was totally fine (besides the scary makeup), some fans wondered why we saw her attending her father's birthday bash. The private event featured a few adult-themed features, including naked women lying on a table while hors d'oeuvres covered their breasts, torso, and private parts.
According to The Sun, North was around the women during the party and was photographed near one of the women at the table. Soon after the photos from the night surfaced, fans criticized the "On Sight" rapper for not having another family-friendly function for his kids to enjoy.
"I know this is a culture thing, but this is just disgusting," one Reddit commenter wrote, per The Sun. "It seems so objectifying, and it's inappropriate for children to pick food off a nude person."
Article continues below advertisement
Other commenters noted that Kanye and his fans previously dragged Kim for her parenting practices once she left Kanye. Some of the actions included her introducing North and their three other kids — Chicago, Saint, and Psalm — to her ex, Pete Davidson, and allowing North to post on TikTok after Kanye shared his objections with the world. Like her ex, Kim seemingly has opted to expose her children to whatever she sees fit, including their reality show, The Kardashians.
Article continues below advertisement
Since Kim and her family signed with Hulu for the second act of their reality show, North has appeared more frequently and has shown off her makeup and TikTok skills on the show. The Kardashians executive producer, Danielle King, even told Deadline that North and the younger Kar-Jenners could keep the show going if the family is down for the journey.
When asked how long the show could go, the producer stated the show could go on through "North's marriage." If that's true, we'll definitely be Keeping up with that wedding special!