Pia Meets a Devastating and Ambiguous Fate in the "Loch Henry" Episode of 'Black Mirror'
What happened to Pia in Episode 2 of 'Black Mirror'? In "Loch Henry," Season 6's second episode, Pia meets a devastating, yet ambiguous, fate.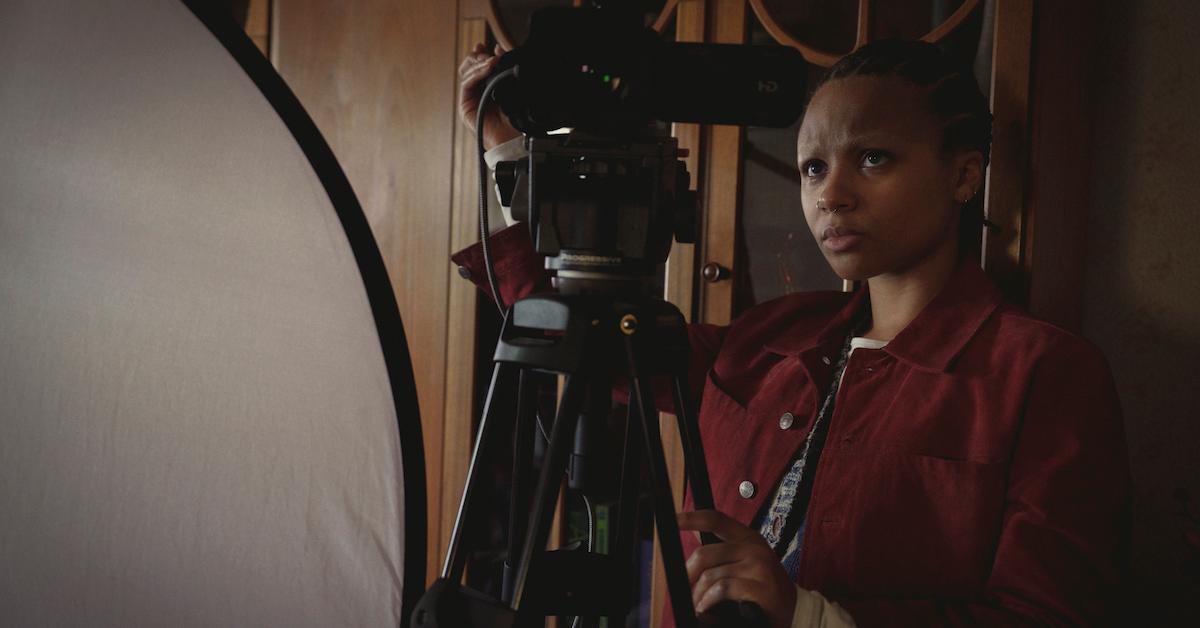 Spoiler alert: This article contains spoilers for Season 6, Episode 2 of Black Mirror.
Season 6 of Black Mirror is finally on Netflix (and thankfully not on Streamberry), which means we have plenty of twists and turns to dissect. In Episode 2, titled "Loch Henry," a young couple, Davis (Samuel Blenkin) and Pia (Myha'la Herrold), head to the quiet town of Loch Henry in Scotland to make a documentary about an egg "vigilante." When Pia marvels at Loch Henry's beautiful scenery, she wonders why tourists don't know about it.
Article continues below advertisement
Thanks to Davis's friend, Stuart (Daniel Portman), she learns that no one goes to Loch Henry because of Iain Adair, the town's former serial killer. Immediately, Pia decides that they need to tell Iain's story. But while doing so, they learn something utterly disturbing that forever changes both of their lives. So what happened to Pia in the end?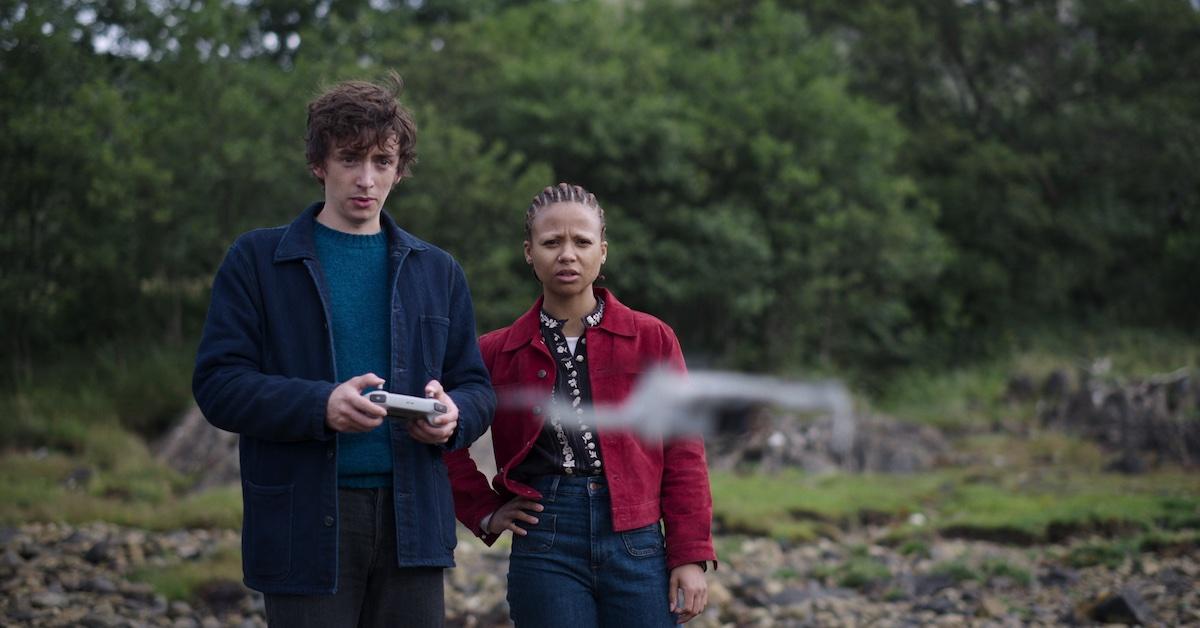 Article continues below advertisement
What happened to Pia in the "Loch Henry" episode of 'Black Mirror' Season 6?
When Pia, Davis, and Stuart go down to the basement of Iain's house, they decide to film on VHS to add creepiness vibes. In doing so, they tape over one of Davis's mum's old Bergerac tapes. However, on the way back from the house, they get into a car crash, and Davis has to spend the night in the hospital. This leaves Pia alone with Davis's mum, Janet (Monica Dolan).
Pia spends most of the night editing footage they had filmed earlier, and when their recording cuts out, it leads to footage of Iain. We all have an idea of what's about to happen. Pia learns by watching the old footage that Iain didn't act alone. His accomplices were none other than Davis's late father, a police commissioner, and his mom, Janet.
Article continues below advertisement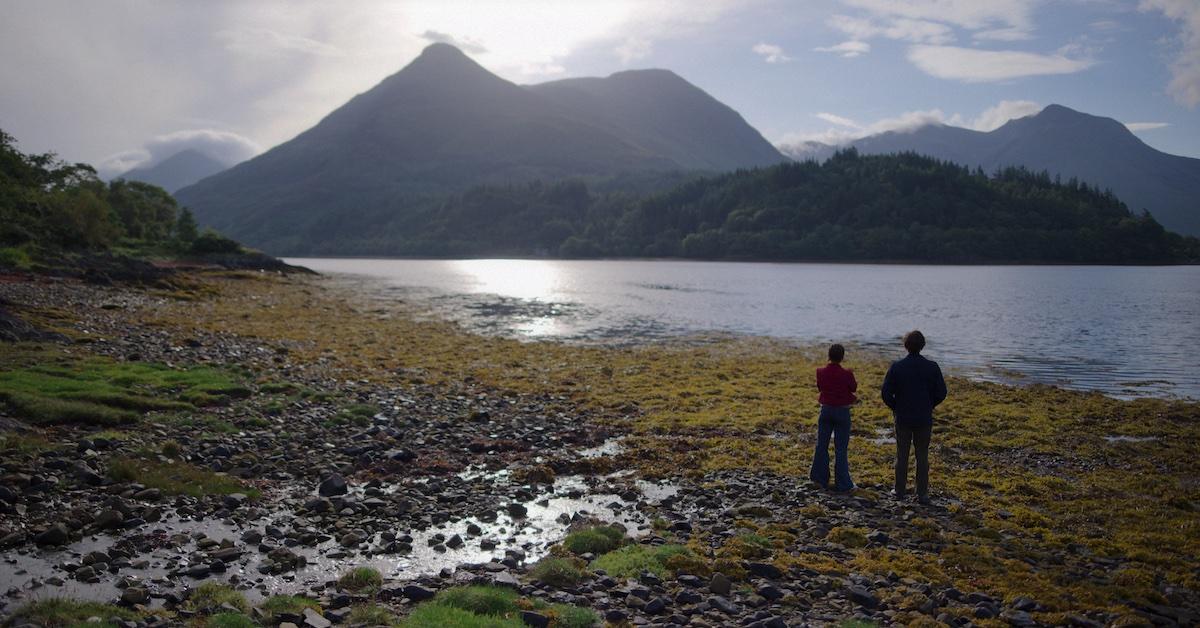 Janet calls Pia down to eat, but Pia is understandably and noticeably frightened. She tries to call Davis from the bathroom but has no cell service. So instead of playing it cool, Pia says she needs some fresh air, and as she goes out, Janet discovers that Pia has seen the footage of her sadistic antics. Janet tries to chase Pia down in her car, but Pia keeps on running.
Article continues below advertisement
Pia ducks behind some rocks and, worrying that Janet will find her, decides to run down a hill towards a river. She tries to walk across the river, but in the dark, she accidentally hits a rock and seemingly drowns. Her death is left relatively open to interpretation, but knowing it was dark and quiet, it's unlikely anyone would have found her in time to save her.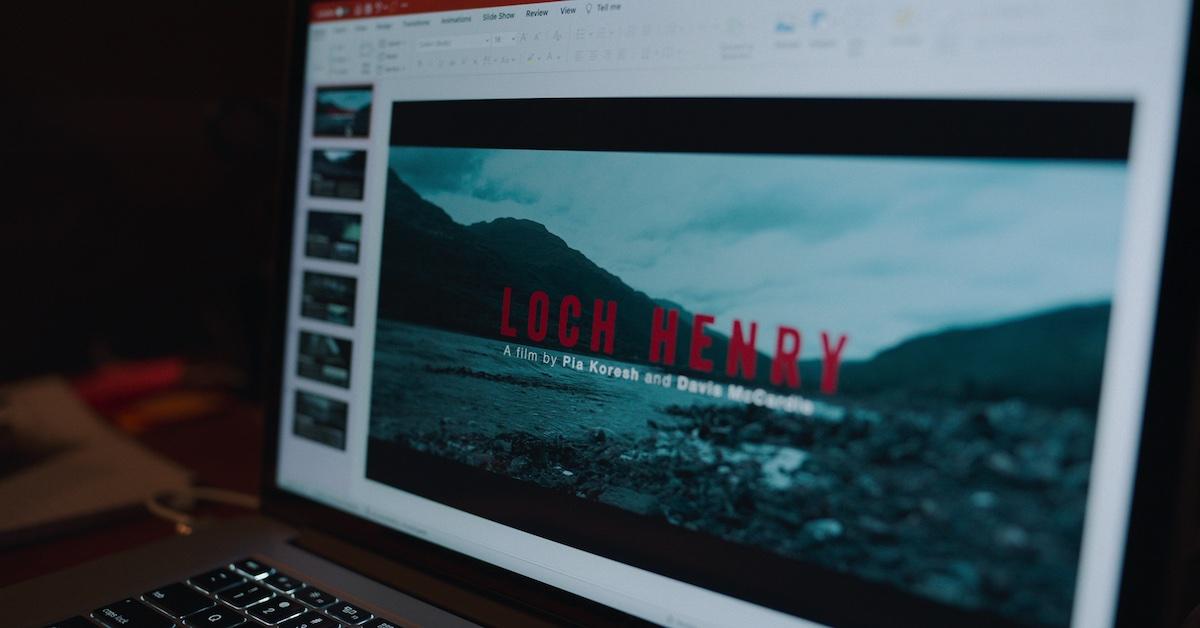 Article continues below advertisement
And in a time jump in which Davis's Loch Henry documentary wins a BAFTA, the producers dedicate it to his "late girlfriend Pia," which means she definitely died. Some people think that Janet might have found Pia and actively killed her, but Janet seems too preoccupied with her own skeletons to deal with Pia. The idea that Pia disappeared into the river after she and Davis discussed how frequently that happens was not a coincidence.
In a way, Pia got exactly what she wanted—a BAFTA-winning high-end true crime documentary on Streamberry. But she had to die for the film within the episode to be as riveting and popular as it becomes.
Article continues below advertisement
Pia doesn't eat Janet's "dauphinoise."
Earlier in the episode, Janet asks Pia if she didn't like the "dauphinoise." Janet seems like a normal, if not slightly overbearing and awkward, mom, but she doesn't seem like a sadistic serial killer. We see this come out in various moments and comments, and asking if Pia didn't like the dauphinoise is just one of them.
Dauphinoise is a way to serve potato, typically au gratin (thin-cut), cooked in milk and cheese. Pia claims that she has just tried to cut down on carbs, painting the picture of a Gen Z character who is somewhat obsessed with her appearance. Regardless, it's another sticking point in her fraught relationship with Janet, demonstrating why Pia is terrified enough to run when she learns the truth.
Article continues below advertisement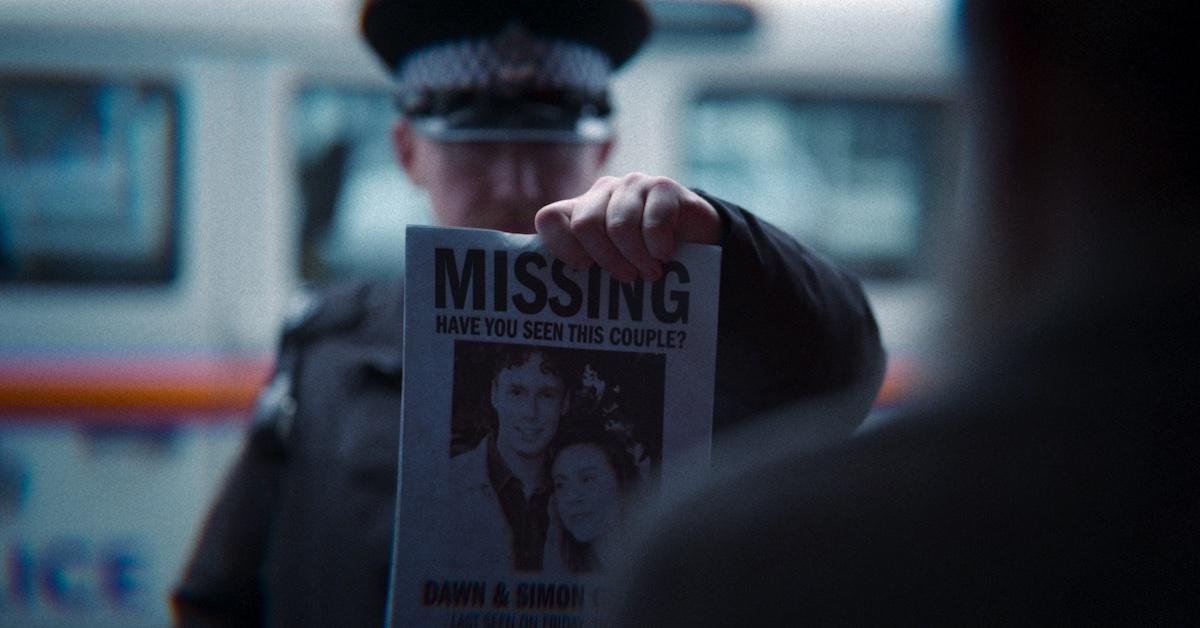 She knows that Janet already doesn't like her, just like Janet may not have liked the tourists she tortured and killed.
Black Mirror Season 6 is now available to stream on Netflix.