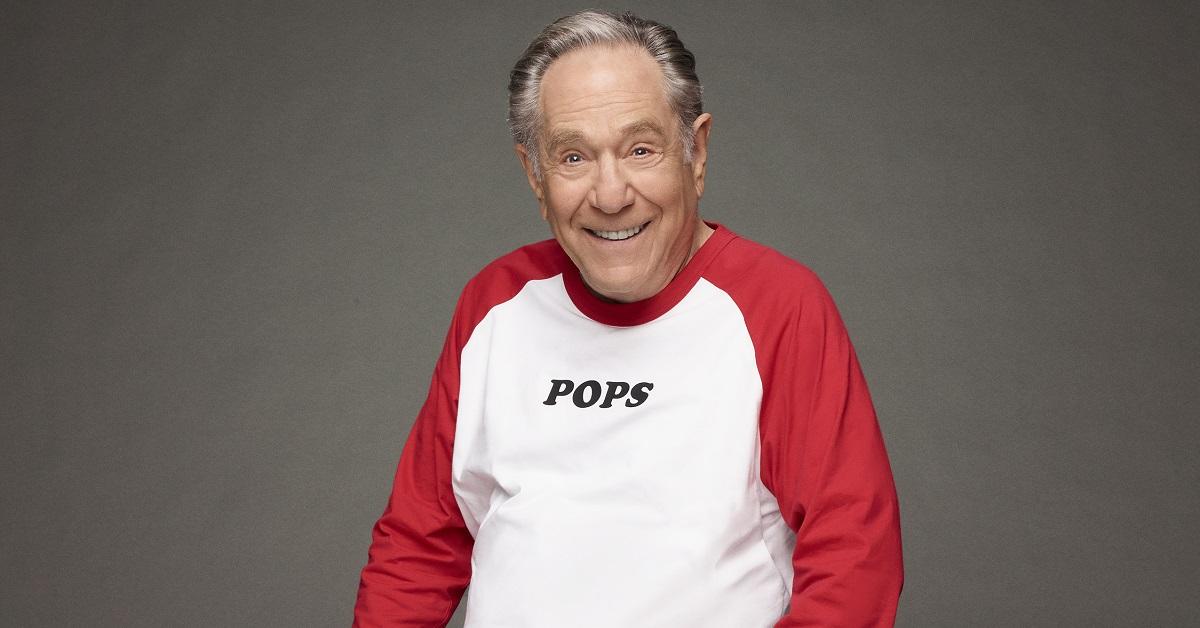 George Segal, Who Plays Pops on 'The Goldbergs,' Passed Away at 87 Years Old
With the troubling news that George Segal, who played Pops on 'The Goldbergs' passed away, many are wondering what exactly happened to him.
A finely-tuned machine honed with time and experience, The Goldbergs has a pretty standard formula for what every one of its episodes looks like. It's a totally conventional sitcom, and it has rarely broken from the patterns it established over the course of its run.
Thanks to this, fans almost always know what to expect. However, there have still been times when questions arose about the series, exemplified largely in the aftermath of the December 2020 episode, "Hanukkah on the Seas."
Article continues below advertisement
The absence of George Segal, also known as Pops, on that episode arose some concern at the time. Now, we have a much clearer image of exactly what happened to Goldbergs grandfather that caused his talked-about absence. So, here's a breakdown.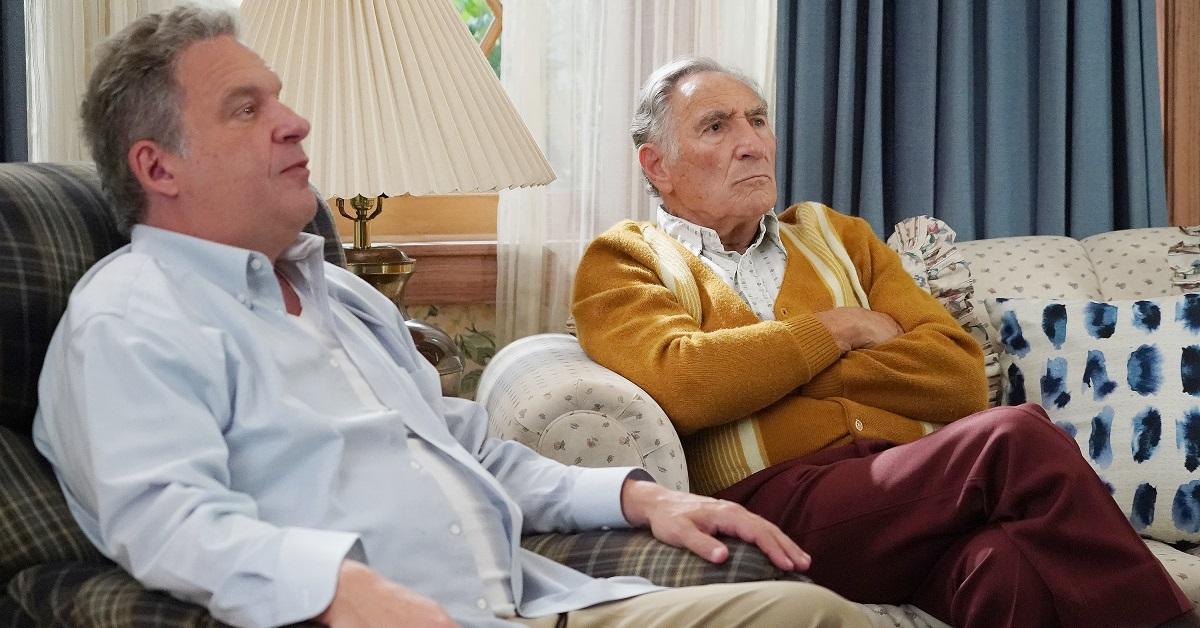 Article continues below advertisement
What happened to the grandfather on 'The Goldbergs'? He passed away at 87.
It was confirmed by USA Today that George Segal passed away on March 23, 2021, from surgical complications. In a statement shared by the publication written by George's wife, Sonia, she said, "The family is devastated to announce that this morning George Segal passed away due to complications from bypass surgery."
The actor's co-stars also penned a collective tribute to him, writing, "He was kind, sweet, beyond talented and funny. George was the true epitome of class and he touched all of our lives so deeply. It was an honor and a privilege to have him as a colleague and friend all of these years. He will be missed by all. Pops, we will miss your banjo playing and your infectious laugh. Rest in peace."
Article continues below advertisement
Albert Solomon (George's character), who is the maternal grandfather in the family and is commonly called "Pops" on the show, was not a part of "Hanukkah on the Seas," raising speculation. Instead, "Pop Pop," the family's other grandpa, showed up unexpectedly with surprise tickets for a winter cruise to Canada. Eventually, Beverly discovered that Pop Pop had an ulterior motive for offering the cruise tickets.
With Judd Hirsch's Pop Pop all over that episode, many fans began to get worried about what could have happened to George's Pops, who is a much more frequent part of the show's cast. The quick switch to Judd rose alarm in many die-hard fans, who began seeking answers. Although no solid explanation was initially offered in the episode for Pops's absence, speculation quickly arose that his absence was health-related.
Article continues below advertisement
Now, with the news of his passing, the assumption that his absence on the show previously was health-related is much more certain than ever.
George's character not being present wasn't the only major event on the show at the time.
In addition to the absence of Pops that led to speculation around his health, the other development on the show that opened plenty of discussions was the introduction of Joanne Schwartz, an older sister of Geoff's who had never been mentioned before.
Although Geoff isn't a part of the core family of The Goldbergs, as Erica's boyfriend, he's been a regular part of the ensemble for years now, but he's never mentioned having an older sister.
Article continues below advertisement
Between the loss of George and storyline changes, some fans are worried the show is falling off.
In "Hanukkah on the Seas," we met Geoff's sister, played by Beth Triffon, for the first time. Many fans were left confused by this introduction, and some even assumed that Joanne had been introduced at some point in the past and they had simply forgotten about it. In fact, she had never been on the show prior to that, and the writers explained away her introduction by suggesting that she had been in law school for the past seven years.
Article continues below advertisement
Even more, viewers seemingly found the decision to introduce a new character to the show at that point confusing. There was a general consensus that choosing to do it by introducing a never-before-seen relative wasn't the best move.
The show's biggest fans have long suggested that its days on the air may be past their prime For many, the absence of Pops and the introduction of a random sister only further solidified their argument.
With George's death confirmed and the trajectory of the program surely set to change in the near future yet again, it's simply a waiting game to see if The Goldbergs can recover the flame that Pop's passing extinguished somehow.