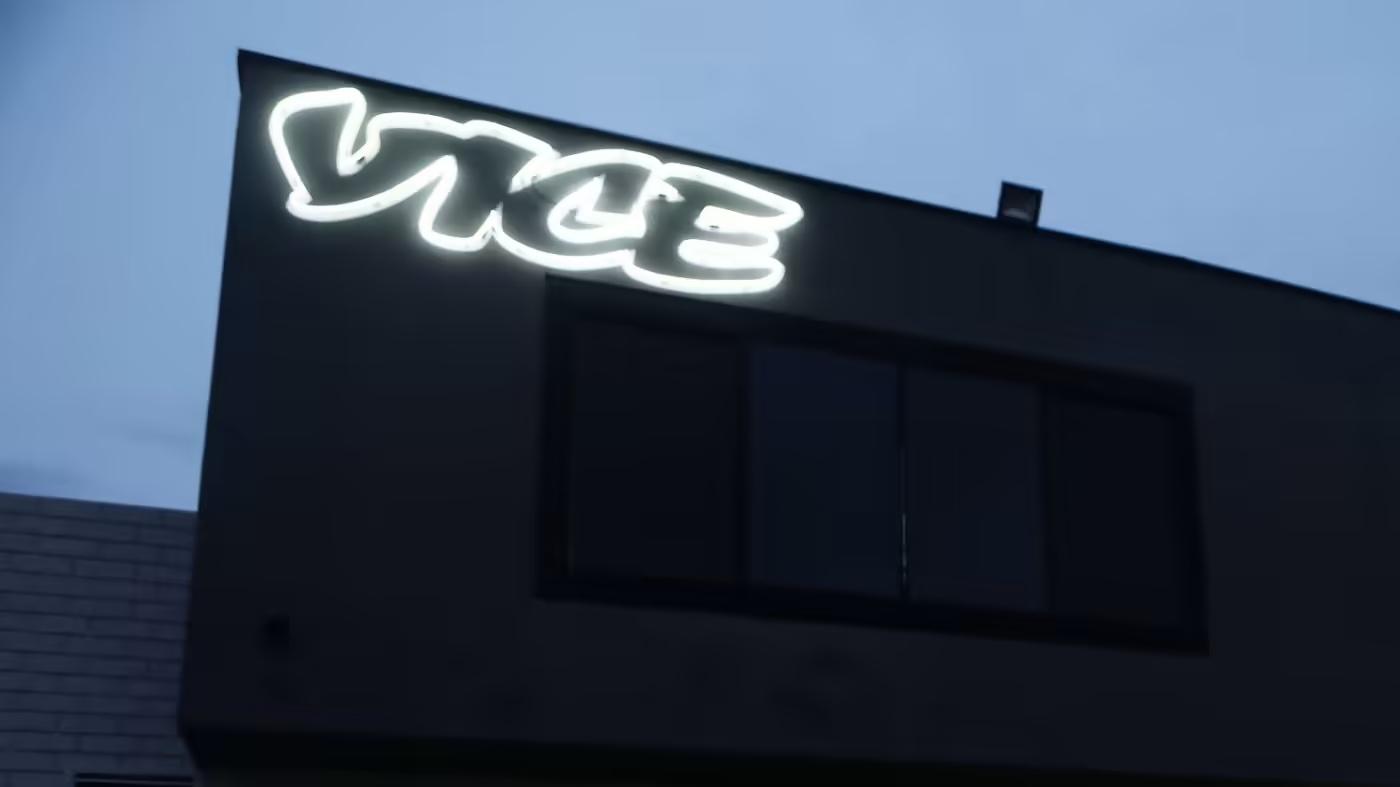 Vice News Is Dwindling — What Happened?
Vice News seems to be the latest media conglomerate to fall under. Why is the millennial news source embroiled in a complicated financial debacle?
Tech giants are not the only employers who are laying off their staff. As more media conglomerates continue to lay off workers and shut their doors massively, there seems to be a general sense of unease about the future of news and journalism.
It is a bit surprising, too, that almost three years following the pandemic, mainstream media houses are collapsing into a financial crisis. It prompts the question: why?
Article continues below advertisement
News outlets have especially been powerful in the last few years, acting as a catalyst for discussion, heated debates, and general beliefs. Now that those same sources are cracking down under the pressure of what seems to be an ailing economy, many avid readers are left scratching their heads.
One of the media platforms whose highly publicized financial woes have prompted questions is Vice News. With the rising tide of online publications and flashy op-eds, it would be easy to think that Vice News would stay afloat, but that is not what seems to be happening.
So, what is really happening to 'Vice News?' The company has filed for bankruptcy.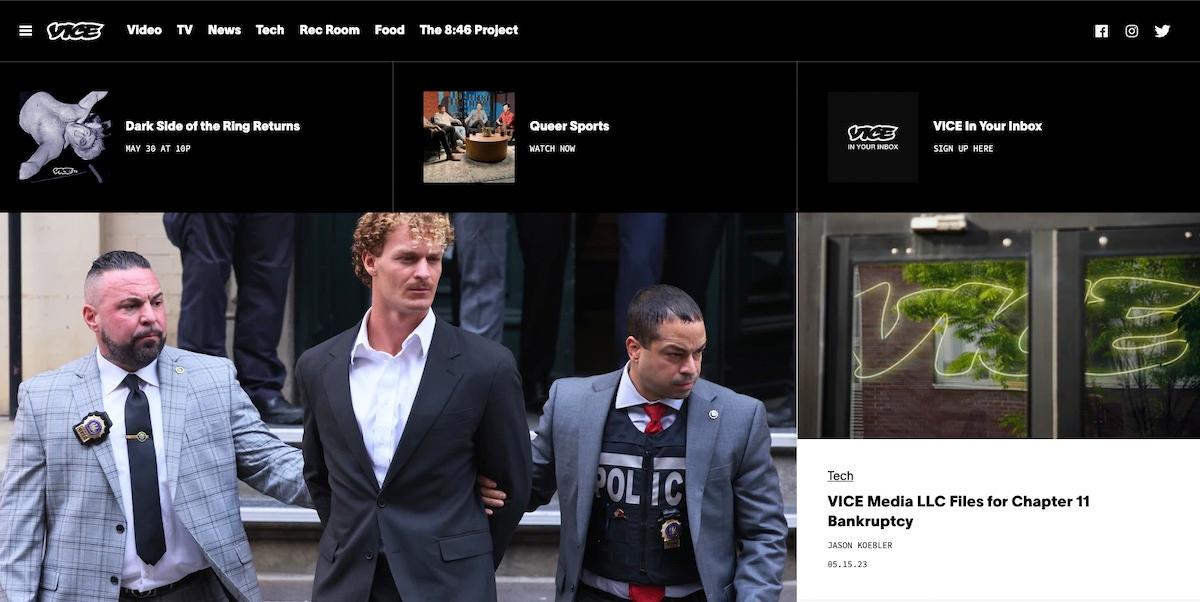 To the outside world, Vice Media was the ultimate news stop for droves of millennial readers. Once valued at $5.7 billion, it would seem incomprehensible that the company would go broke, but in fact, Vice has filed for Chapter 11 bankruptcy.
Fortress Investment Group and Soros Fund Management, are in line to acquire the company in a risky move — purchasing the assets of a struggling company for a whopping $225 million —and taking on liabilities, according to a New York federal court filing.
Article continues below advertisement
Eric Snyder, chairman of bankruptcy at the law firm Wilk Auslander told The New York Times that this is not completely unusual.
"It's the lender coming in and saying, 'I'm done funding the losses — if I'm going to fund the losses, I'm going to take control of the company," Eric said. "It's not unusual for the lender to come in and tell the debtor, the borrower, 'You're putting this into bankruptcy, you're going to make a motion to sell, we're going to put in a first bid."
'Vice News' also canceled its popular show, 'Vice News Tonight.'
Vice News' woes were a long time in the making. Before news of the mass layoffs blew open, Vice announced that it was reducing its global newsroom staff, closing its international journalism arm — Vice World News — and axing its popular weekly broadcast program, Vice News Tonight, which had been on the air for over 1,000 episodes since 2016.
The cutbacks were further compounded by the departure of Vice's chief executive Nancy Dubuc, who left the company in February 2023 after five years.
Article continues below advertisement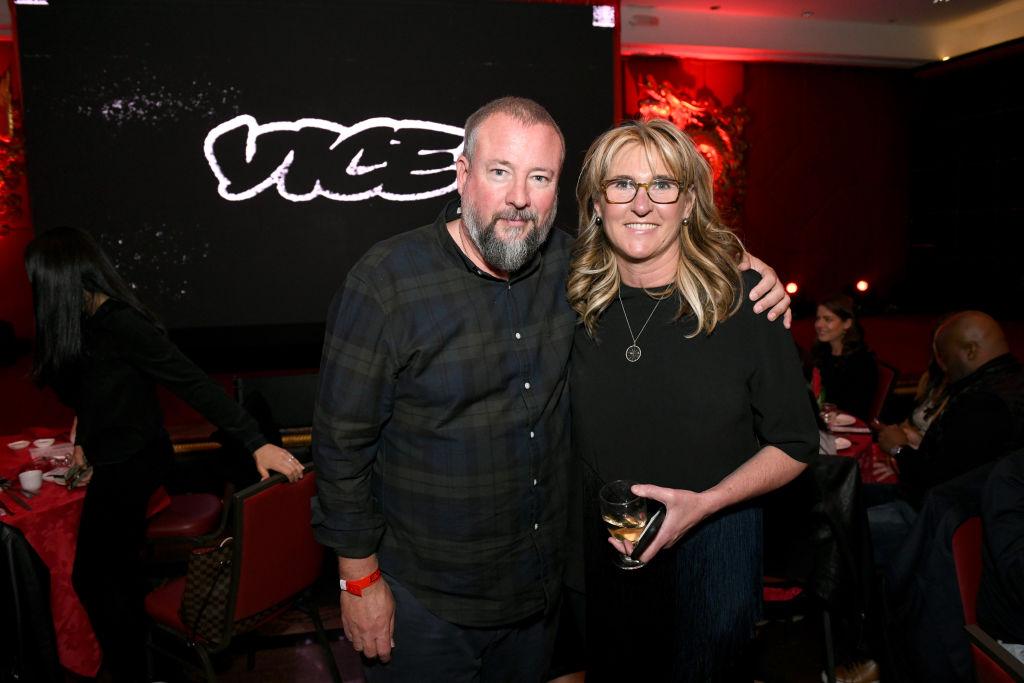 After a workplace culture scandal in December 2017, three Vice News employees were fired, and soon after, co-founder Shane Smith resigned. Nancy Dubuc later stepped into the role and in an NPR report, she introduced herself to the staff by writing:
"Platforms can and will change. Infrastructures can become more streamlined, organized, and dynamic. Numbers fluctuate," Nancy wrote. "In the end, though, it is the content that each of you has a hand in crafting that makes us truly great. I see endless potential in VICE."
Article continues below advertisement
We now know that a brand tethered to social media alone is not sustainable
In light of Vice's updates, S. Mitra Kalita, the founder and publisher of Epicenter-NYC told The New York Times that the media landscape is struggling across the board, and Vice is no exception.
"There are definitely commonalities in the hardships media organizations have been facing, and Vice is no exception," Mitra said. "We now know that a brand tethered to social media for its growth and audience alone is not sustainable."
It's hard to know what is next for Vice, but we will keep an eye out.