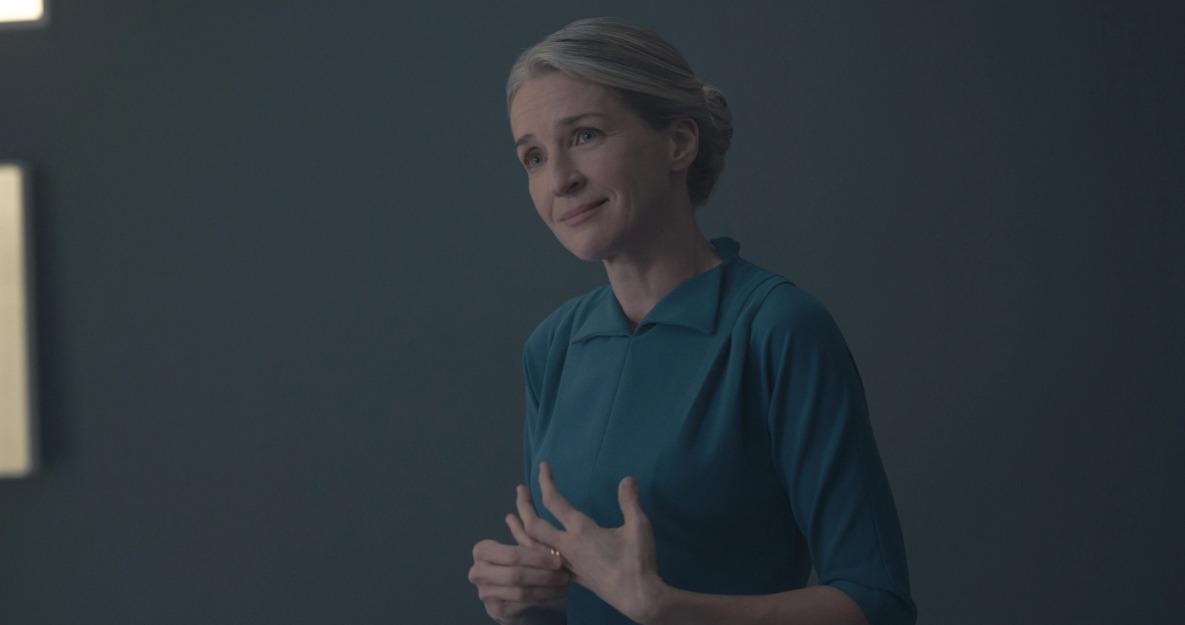 It Looks Like Commander Putnam's Wife Will Be Remarrying in 'The Handmaid's Tale'
Content warning: This article discusses sexual assault and rape.
Spoiler warning: This article contains spoilers for Season 5 of The Handmaid's Tale.
Gilead in The Handmaid's Tale is no place for unwed mothers. Just ask Serena, who tried to worm her way back in as a pregnant widow, only to be turned away and sent back to Canada on a Gilead mission that was really just meant to keep her out of commanders' affairs.
Article continues below advertisement
Commander Putnam's wife, Naomi, found herself in a similar position when her husband was unexpectedly killed. Lawrence and Nick accused Putnam of apostasy, which is apparently one of the worst atrocities that a commander can face in Gilead. Understandably, fans want to know what happens to Putnam's wife in The Handmaid's Tale.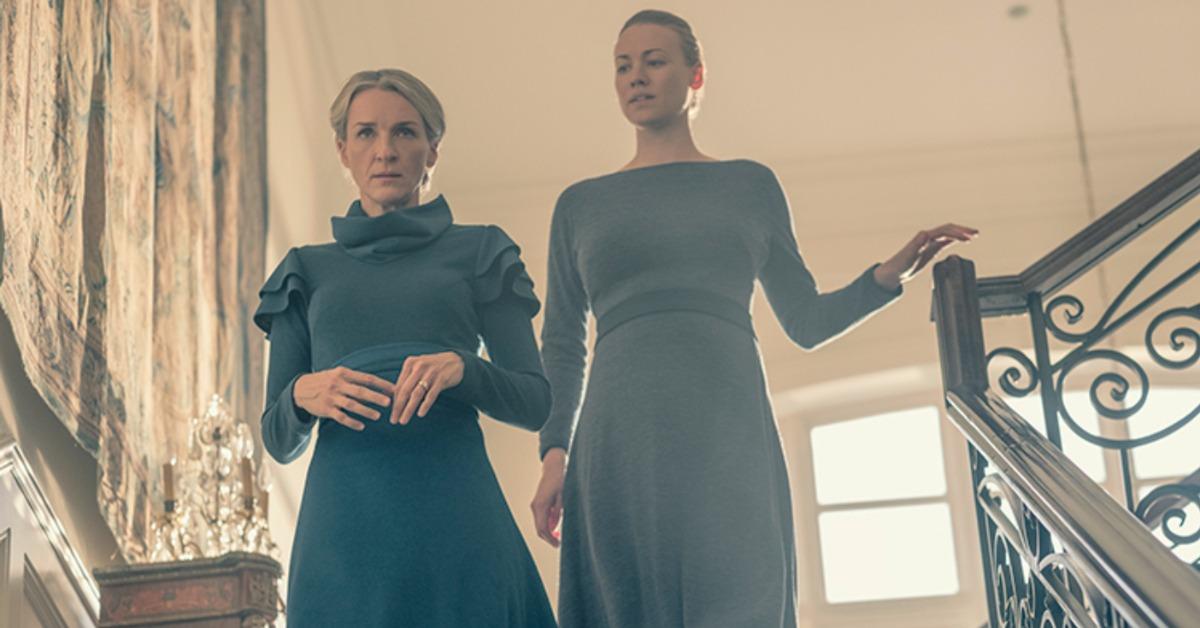 Article continues below advertisement
They're OK with using young women as unwilling handmaids, but to do so in a way that results in an unplanned pregnancy, a la Esther, is apparently crossing the line. But with Putnam gone, we now have his wife as yet another Gilead widow.
Commander Putnam was executed for raping Esther.
It was revealed in the Oct. 12, 2022, episode of The Handmaid's Tale that Esther was pregnant after Putnam apparently raped her in a scene that wasn't shown. And Putnam didn't deny the allegation. Instead, he insisted that Esther was as good as assigned to him at the time and that, as his Gilead-assigned property, he could do with her as he pleases.
Article continues below advertisement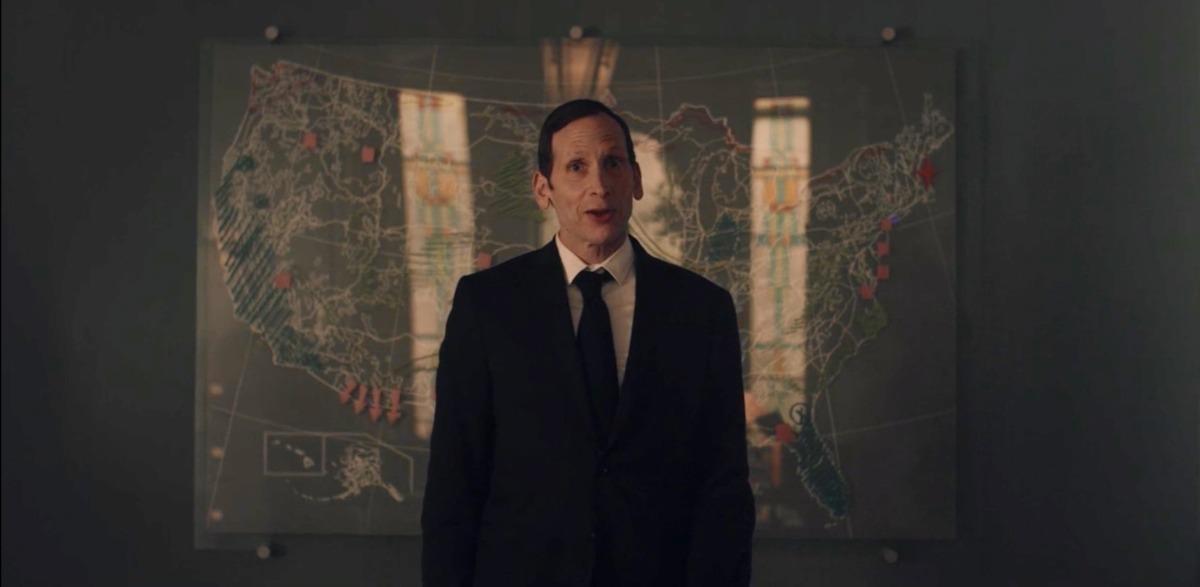 Unfortunately for him, Esther wasn't officially posted at the Putnam house when Putnam forced himself on the young teen. And, because of his atrocity, Nick shoots and kills him in front of his wife and a slew of other commanders and their wives. That's when Naomi found herself in a similar situation as Serena at the start of Season 5.
Article continues below advertisement
What happens to Putnam's wife in 'The Handmaid's Tale'?
After Commander Putnam was executed, the scene ended — but viewers have since found out what happened to Naomi. In Season 5, Episode 9, Commander Lawrence essentially proposed to her, explaining that a marriage would mutually benefit them. Naomi is a widowed mother of a small child with no place in Gilead's society without a husband — and as a commander, Lawrence is expected to marry and sire children. So by marrying, each would be protected.
A promotional trailer for the Season 5 finale showed Naomi Putnam and Commander Lawrence dressed in what appeared to be wedding attire. So it appears that she accepted the proposal (what choice did she have, really?) and will officially become Mrs. Lawrence. (Side note: Does Janine serve as their handmaid?)
Article continues below advertisement
It'll be interesting to see how a marriage between Naomi and Lawrence plays out, considering he's responsible for killing her first husband. Will she eventually get her revenge? Will she play a part in "modernizing" Gilead or tearing it down from the inside? We can't wait to find out!
The Season 5 finale of The Handmaid's Tale drops on Hulu on Nov. 9.