Party Thor Parties Like It's the End of the World in 'What If...?' and He Might Be Right
'What If…?' Episode 7 seemed totally self-explanatory and simple — until the ending. So we take a stab at explaining the Ultron-centric ending.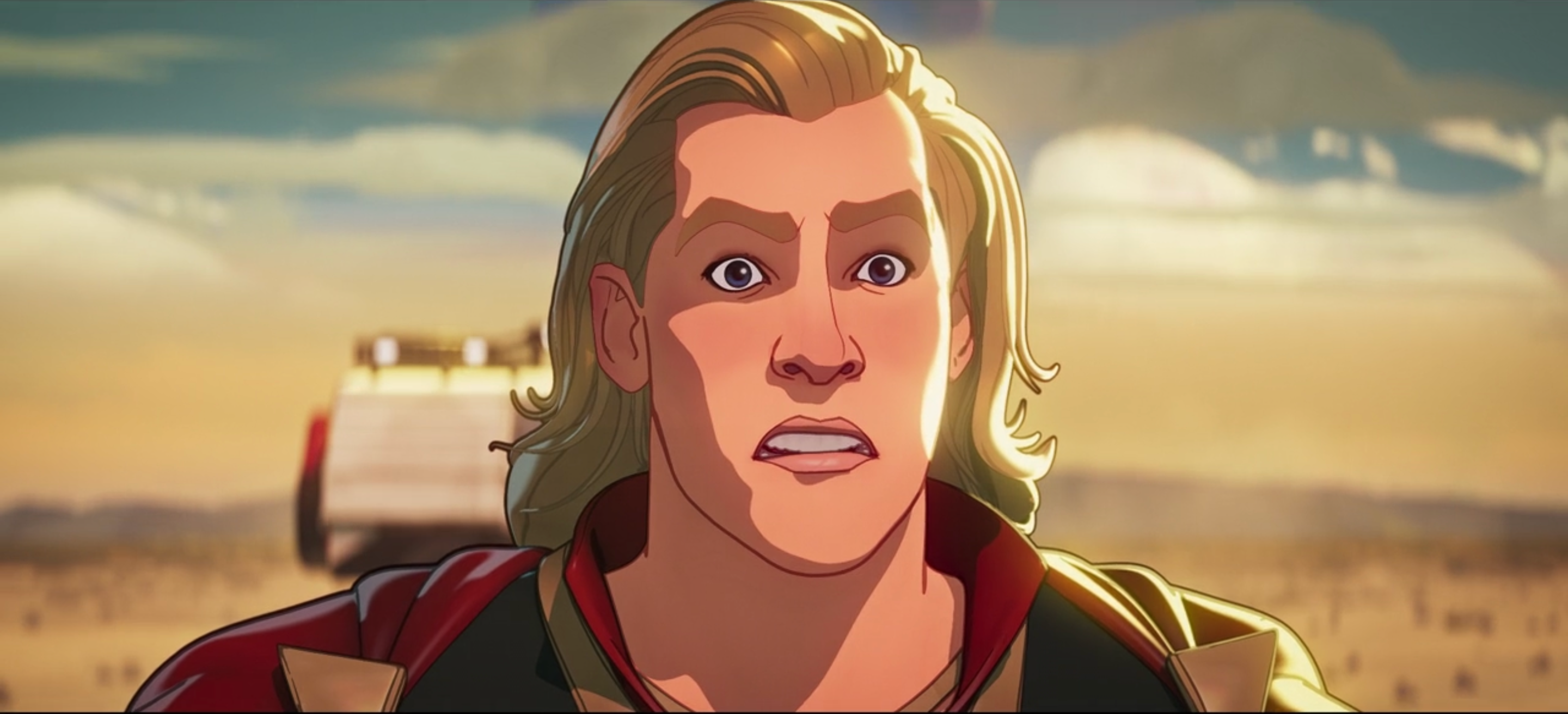 Spoiler Alert: This article contains spoilers for Episode 7 of What If...?
Some critics hated Episode 7 of What If…? but we have zero complaints. Let's be honest, we were ready for some fun, and Party Thor definitely brings the fun in Episode 7. In this episode, the Watcher asks, "What if… Thor was an only child?"
Here, Odin returns Loki to the Frost Giants, his birth family, instead of raising him alongside Thor. Hence, Thor is somehow even more entitled than he is in the 2011 Thor.
Article continues below advertisement
Honestly, it's fun! Episode 7 is basically a goofy '80s cartoon meets Marvel superhero smash animation and the only thing that would make it better is somehow using Chris Hemsworth's real face.
But the ending is where it all takes a turn and gets a bit confusing. Even the Watcher is surprised when a Vision Ultron shows up with Infinity Stones. So let's attempt to explain what happens at the end of Episode 7.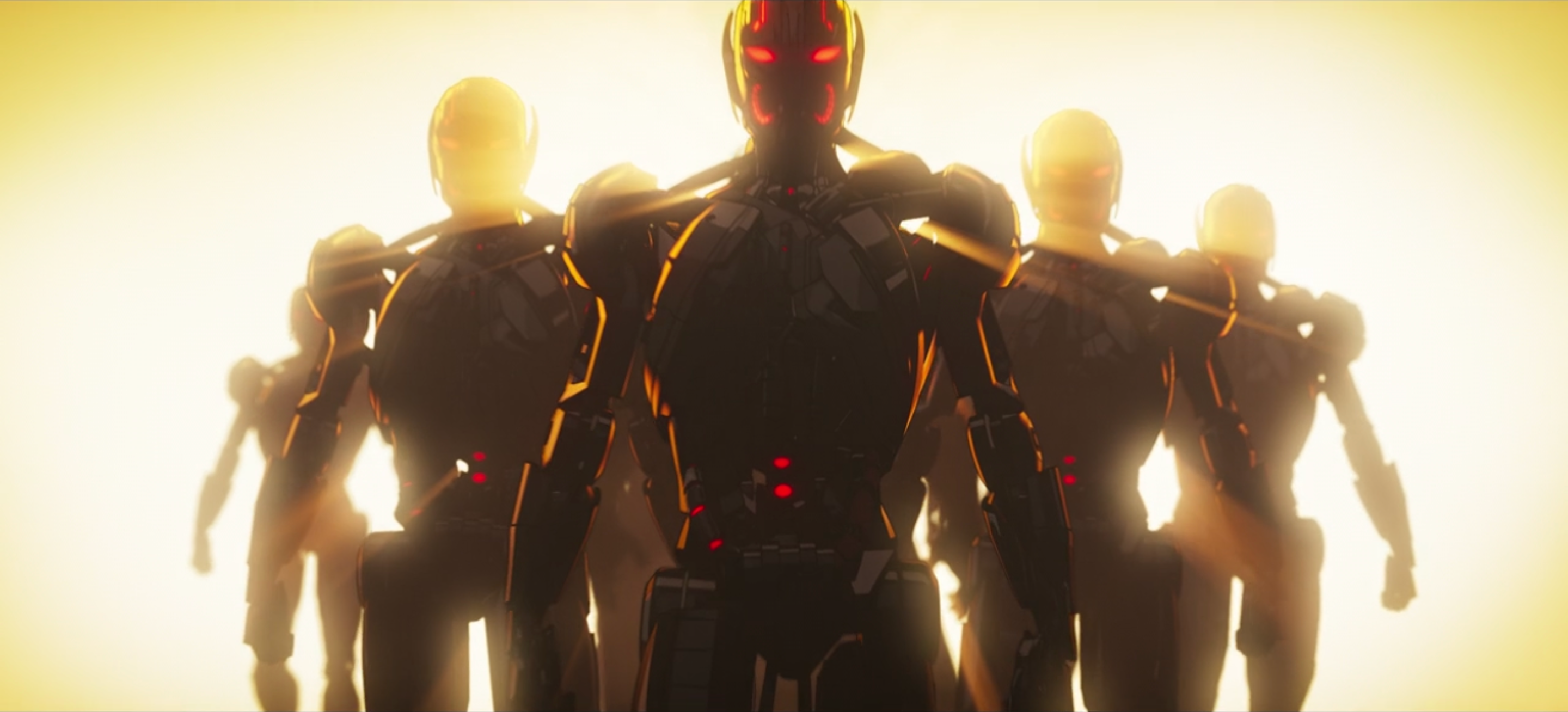 Article continues below advertisement
The ending of 'What If…?' Episode 7 is a cliffhanger.
The ending of What If…? Episode 7 is in stark contrast with the rest of the episode. Most of the episode is basically just Thor partying on Earth so hard that he's about to cause its destruction.
But when Jane figures out how to summon his mother, Frigga, she gets Thor to stop the party. It feels like an animated superhero Ferris Bueller or Weekend at Bernie's, especially when Thor *almost* gets away with his literal world-ending party.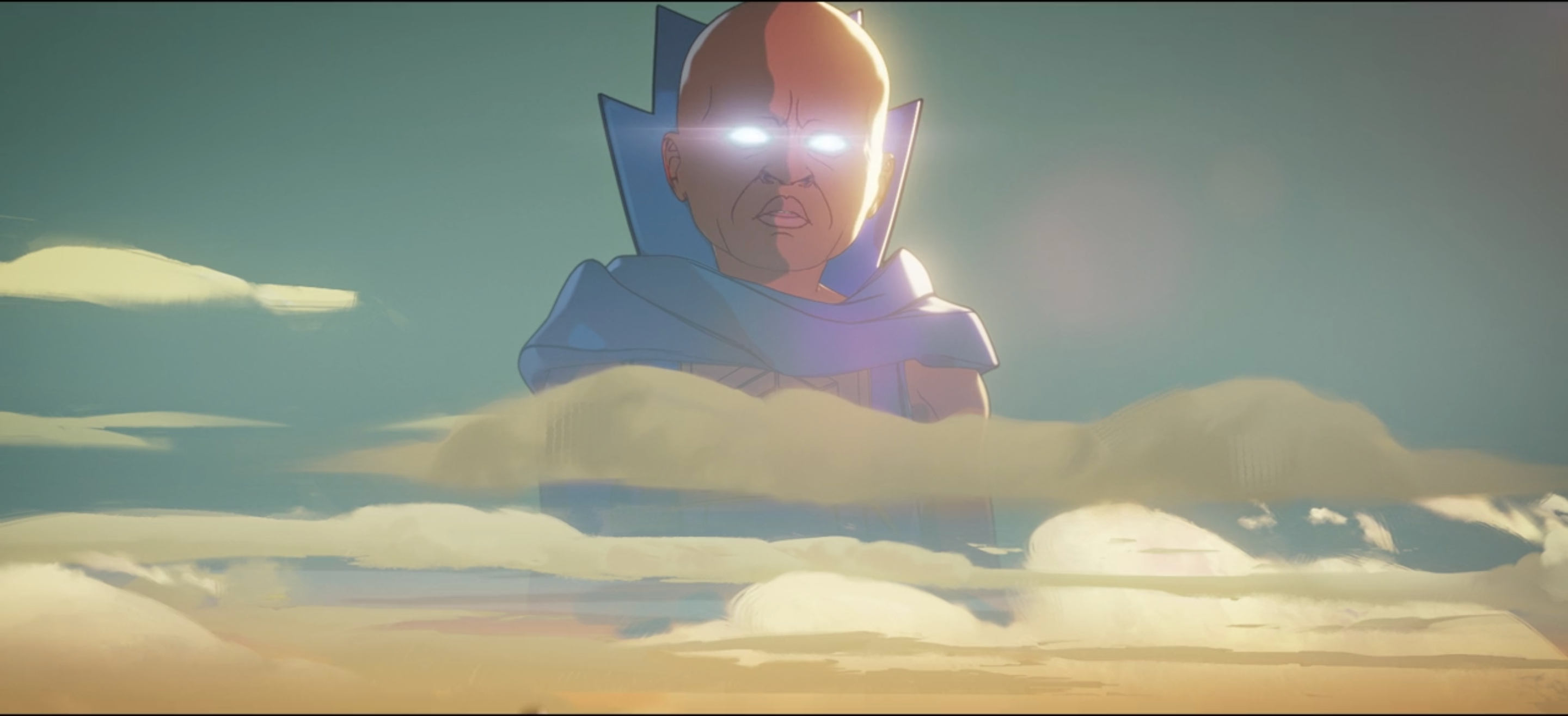 Article continues below advertisement
But just when everything seems perfect and happy, things take a turn for the worse. "A world restored, love blossoming," the Watcher narrates. "As children, both human and Asgardian, say, together, they lived happily ever after… Wait, what?"
A look of shock falls upon the Watcher's face as he says, "Oh dear, perhaps I spoke too soon," while a small army of Ultron walks out of a portal with every Infinity Stone.
To explain the ending of 'What If…?' Episode 7, we need to go back to 'Avengers: Age of Ultron.'
Remember when Tony Stark created Ultron to bring world peace, but instead, it tried to take over the world? Well, from the looks of it, it may have succeeded in one universe.
And because we know that with great universal power comes multiversal power, it's very likely that this Ultron actually succeeded in a different universe and came to Party Thor's universe — possibly because this universe might be the easiest to gain Asgardian power in.
Article continues below advertisement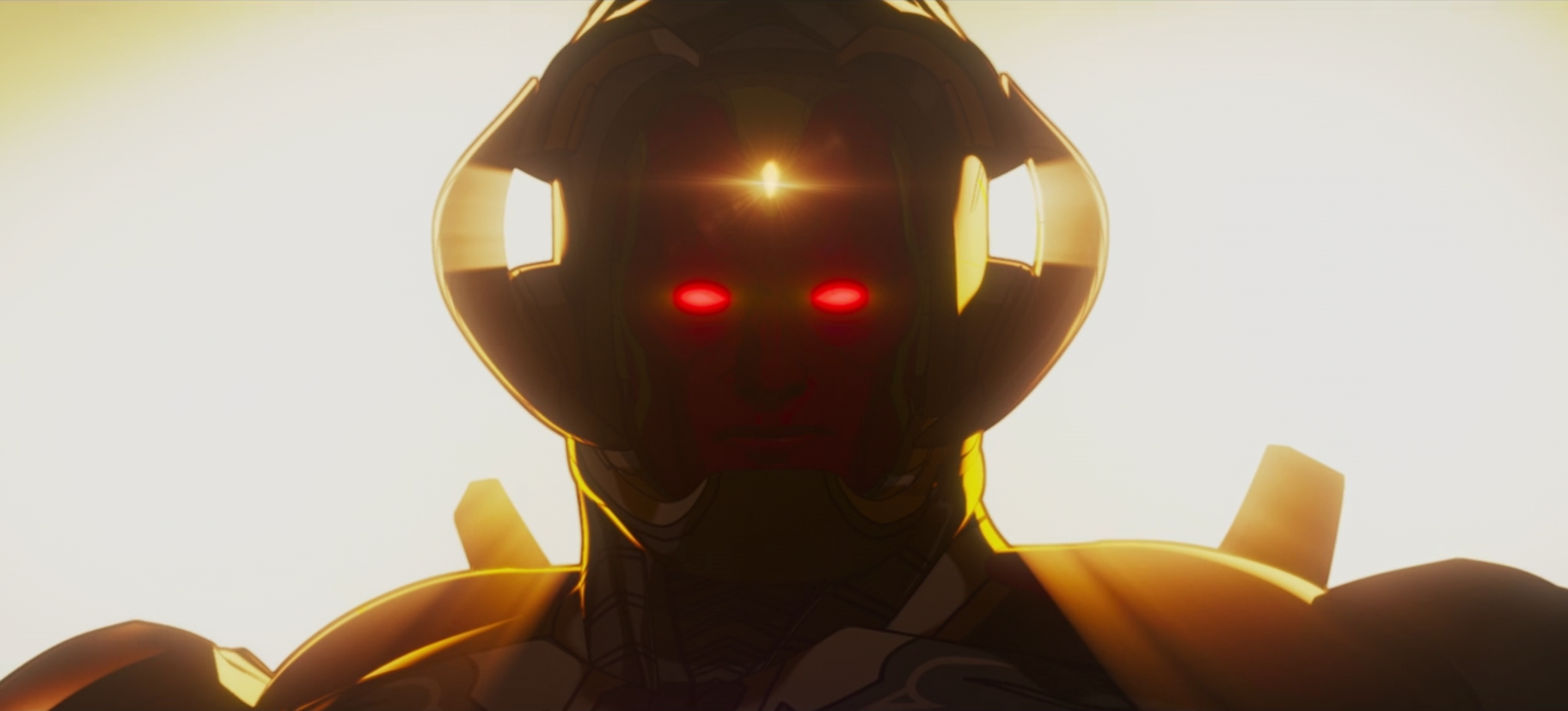 Whatever reason Ultron comes to this timeline, one thing that sets this What If…? episode apart from other episodes is that it's likely that this cliffhanger will be addressed.
It's the first one that the Watcher is surprised with, which is also why it makes sense that Ultron comes from a different reality. Our guess is that this is when the Watcher interferes and assembles the alternate Avengers that have been teased so many times in What If…? promos.
Article continues below advertisement
But how did Ultron get all the Infinity Stones?
When Ultron makes a surprise appearance, he has all of the Infinity Stones and looks a lot like Vision. This is likely because in Avengers: Age of Ultron, Ultron attempts to take over Vision's vibranium body. So in this reality, Ultron succeeds.
Because of the power of being a vibranium somewhat-sentient android, this Ultron is likely more powerful than any other threat we've met in the MCU so far.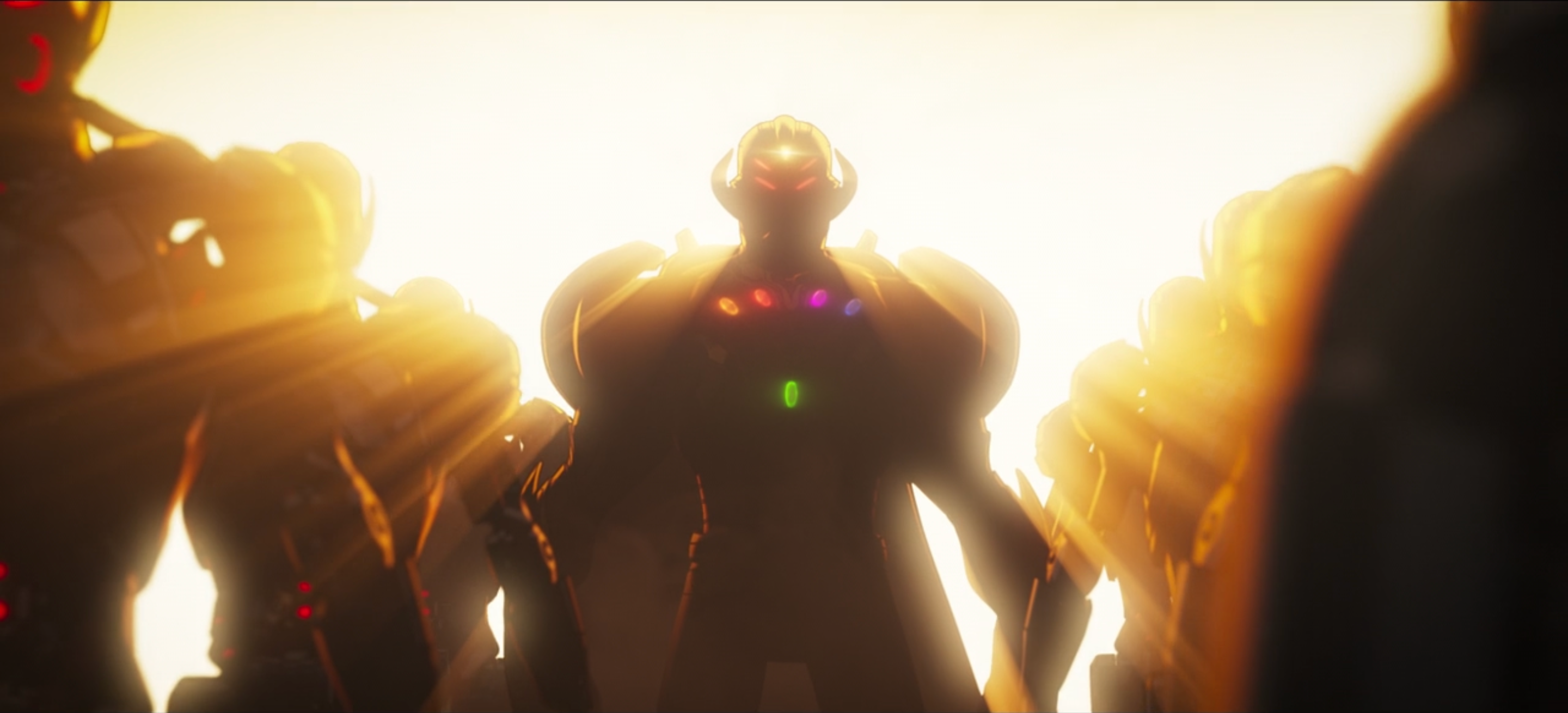 Already we can see that MCU Phase 4 is bigger than ever between multiversal threats and horror-filled realities. So it only makes sense that the villains can travel across space and time as well, and an Ultron Vision with all the Infinity Stones is probably the worst villain there is. So who better to defeat him? The Watcher and a ragtag team of What If…? Avengers.
Episode 7 of What If...? is now available to stream on Disney Plus. New episodes drop Wednesdays.