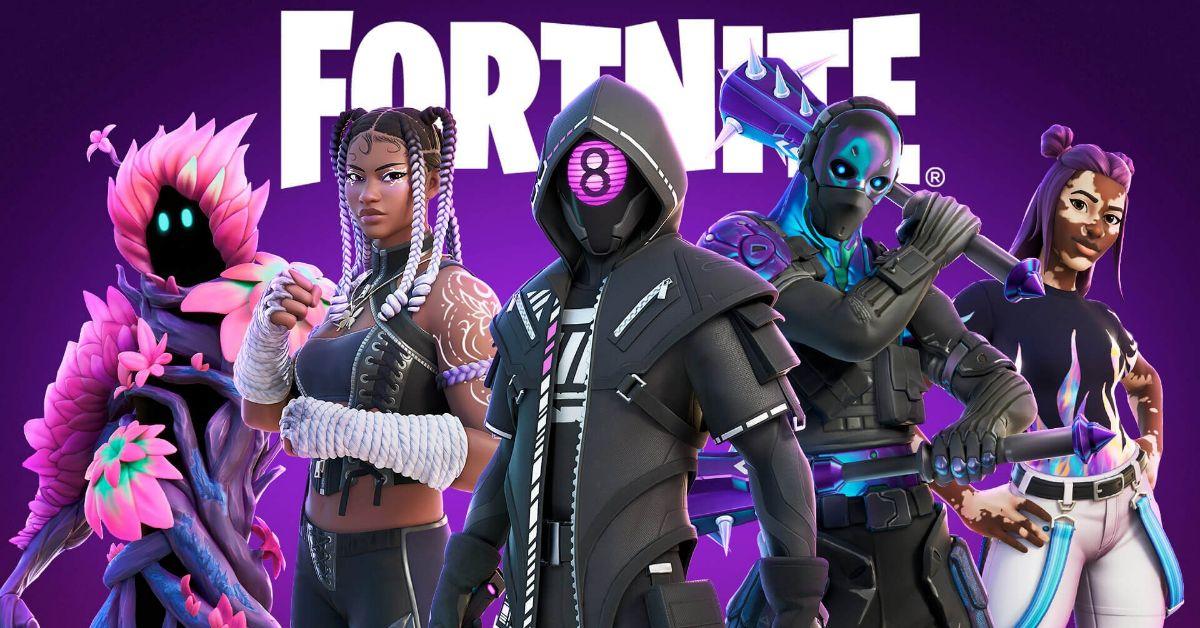 How to Quickly Recover a Combat Cache in 'Fortnite' and Earn Powerful Weapons
What is a combat cache in 'Fortnite'? And how do you recover one? Here's what you need to know to tackle the latest Season 2 challenge.
One of the newest challenges in Fortnite tasks you with recovering a Combat Cache. But what is a Combat Cache in Fortnite and how can you find them? Before trying to complete this tricky challenge, here's everything you need to know about the newly introduced resource.
Article continues below advertisement
What is a Combat Cache in 'Fortnite'?
The Combat Cache is a relatively new arrival in Fortnite, having been introduced during Chapter 4 Season 2. Simply put, a Combat Cache is an item that randomly appears on the map and contains powerful loot.
Article continues below advertisement
They'll be marked on the map when they're about to drop, and players from all across the island are bound to converge on the location. Typically, Combat Caches arrive after the second Storm Phase – so you'll need to survive for quite a while to see one. Just keep your eyes on the sky and look for a beacon of light, which indicates a Combat Cache is on the way.
How to recover a Combat Cache in 'Fortnite'.
Once you've found and interacted with a Combat Cache, the recovery process will start. This takes several seconds, and you'll probably want to find a good hiding spot to observe the Combat Cache that puts you out of harm's way. You can also throw down a shield or park vehicles around it for makeshift protection if it's out in the open.
Article continues below advertisement
Once the recovery process is complete, run up to the Combat Cache, interact with it again, and you'll have successfully recovered it. Do this, and you'll also complete the new challenge in Fortnite that tasks you with the recovery of a Combat Cache.
Article continues below advertisement
Also, note that the faster you interact with a Combat Cache following its arrival, the better its loot will be. As Combat Caches sit undisturbed, their rarity begins to fade. This means you're more likely to find Legendary weapons if you interact with a cache just moments after it becomes available, while less enticing weapons are housed in caches that have sat undisturbed for several minutes.
Where to find a Combat Cache in 'Fortnite.'
For now, Combat Caches seem to appear all over the island in Fortnite. Their arrival is easily recognized by the large beacon of light that spawns on the map (and you'll also get an audio alert that one is dropping), and as long as you're checking in on your mini-map or looking at the skyline, you should see when one is about to arrive.
Article continues below advertisement
To improve your chances of getting to a Combat Cache, consider snagging a vehicle like the Nitro Drift and hanging onto it until the start of the third Storm Phase. This will allow you to quickly navigate the terrain and show up to the Combat Cache before your opponents. You could also try positioning yourself in the center of the map so you're fairly close to all corners of the map.
With any luck, you'll be able to recover a Combat Cache and complete this challenge after just a few attempts. If you find their location to be swarming with players, you might want to wait a few weeks – recovering a cache is a new challenge, and it'll likely become easier to complete once more players have already beat it.