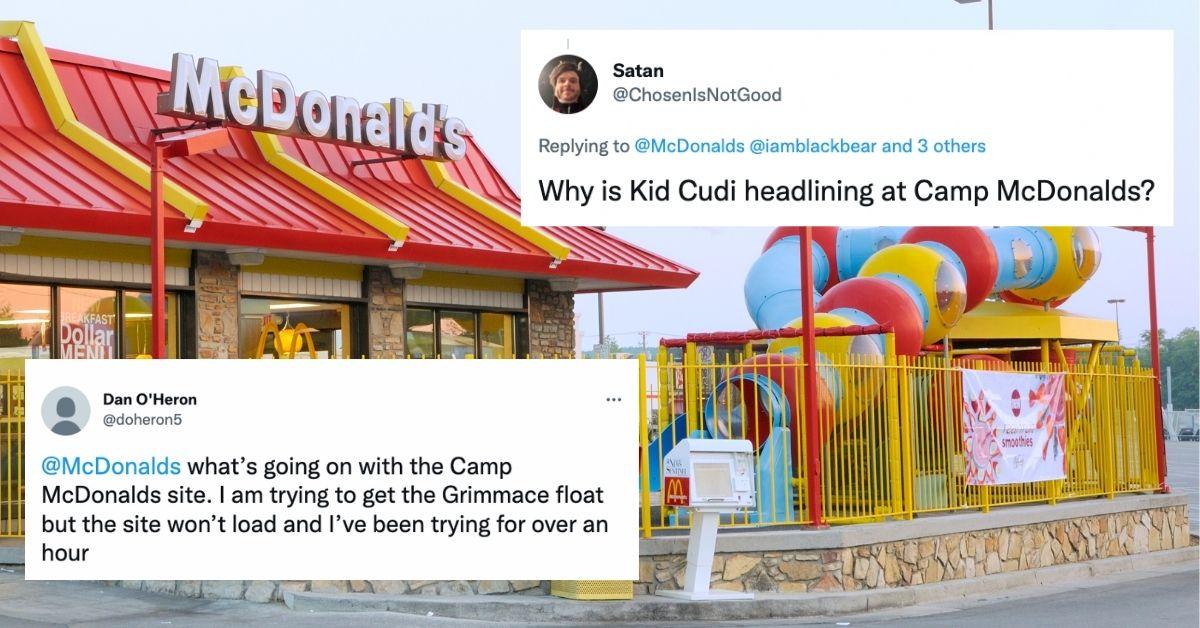 The Truth Behind Camp McDonald's Confusing "Meal Hacks" and "Merch Drops"
These days, McDonald's has been McBusy. Currently, the iconic fast-food franchise is being sued (along with Wendy's) for serving smaller hamburgers than advertised (in other words, size does matter). Second, all the salads and other lower-calorie options have McVanished from the menu. And third — McDonald's just launched Camp McDonald's and, well, nobody seems to be lovin' it.
Article continues below advertisement
Circling back to the latter, Camp McDonald's takes place from now until the end of July. Before you ask, no, it's not actually a camp. However, it is the name of the chain's latest in-app promotional campaign.
If you've seen advertisements, it sounds fun. But from what we've seen on Twitter, not everyone is a happy camper.
Keep scrolling for everything we know about Camp McDonald's, where you won't learn how to start a fire, but you might (if you're lucky!) score some fire deals on food.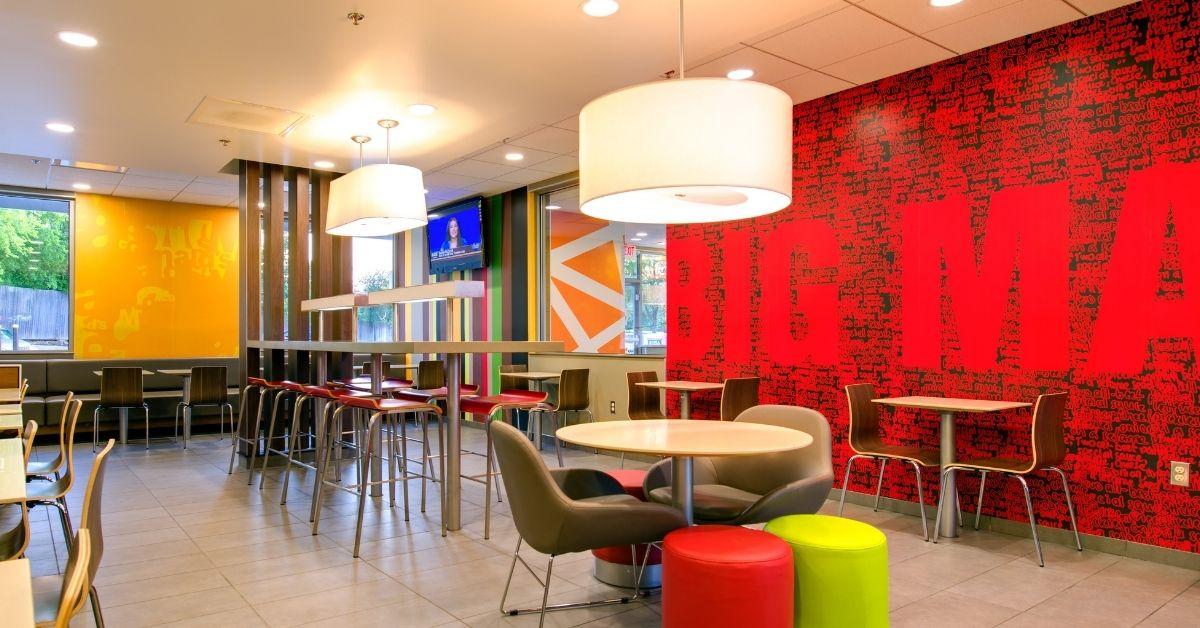 Article continues below advertisement
Here's how to enter Camp McDonald's:
Camp McDonald's is McDonald's newest promotional campaign, which runs from July 5 to July 31. The best part about this camp is that it is completely virtual (shoutout to Ronald McDonald for saving us gas money). Also, it's targeted toward adults, or really any McDonald's customer who has a smartphone.
Each day at Camp McDonald's, folks can either score special deals on food or get access to exclusive merch. Note: Each deal expires at the end of the day.
Article continues below advertisement
To attend this camp, it's really easy. Just download the McDonald's app. Yup, the regular McDonald's app — where you can order on the go, pay with your phone, and earn rewards.
At the top of your app, you should see a banner that says Camp McDonald's. That's it. That's literally the whole camp.
It should list what the "menu hack" (aka deal on food) or "merch drop" (aka access to shop exclusive Camp McDonald's products made in collaboration with another obrand) of the day.
For "menu hack," think of it as an in-app coupon for either free or discounted food at McDonald's. And for "merch drop," just know that you get access to buy certain exclusive (and non-edible) products that most of the public will never see.
Every deal requires you to spend at least $1 in the app, which you use to order literally any food item.
Article continues below advertisement
Camp McDonald's highly-anticipated Grimace pool float appears to have flopped.
Camp McDonald's kicked off on July 5 with a "merch drop." The exclusive merch offered was a pool float that resembled Grimace, the purple McDonald's character.
But judging from Twitter, folks had difficulties getting their hands on this float — which allegedly cost $30.
While McDonald's wrote in the fine print that users would have access to the Grimace float after making a minimum $1 purchase, they didn't reveal that the Grimace pool float would cost $30. Some peeps thought it would be free.
Article continues below advertisement
Also, many users had difficulty accessing the website where the Grimace pool float was sold. One person even wondered if anyone was actually able to purchase the float.
Article continues below advertisement
Camp McDonald's "meal hacks" and "merch drop" schedule for July:
Right now, there aren't too many rave reviews for Camp McDonald's. That said, it doesn't necessarily mean we should avoid it altogether. If you're interested in participating, the "meal hack" and "merch drop" schedule is below. The good news is there is more Grimace merch on the way. There are also opportunities to attend virtual concerts including some of today's hottest stars like Blackbear and Kid Cudi.
Fingers crossed that Camp McDonald's will win us over soon!
Article continues below advertisement
July 5: Access to shop exclusive Grimace pool float
July 6: Free apple pie with any size McFlurry purchase
July 7: Access to shop exclusive Fresh & Easy x Camp McDonald's T-shirt
July 8: Free Happy Meal with combo meal purchase
July 9: Big Mac available at $2
July 10: Exclusive access to a virtual show in-app show featuring Blackbear
July 11: Free iced coffee with any $1 purchase
July 12: Free 6 pieces of chicken nuggets with any $1 purchase
July 13: Free any size McFlurry with any $1 purchase
July 14: Access to shop Innisfree Summer Skincare Kit
Article continues below advertisement
July 15: Free double cheeseburger with any $1 purchase
July 16: 2 for $5, Quarter Pounder with cheese
July 17: Exclusive access to a virtual show in-app show featuring Omar Apollo
July 18: Free iced coffee with any $1 purchase
July 19: BOGO medium fries
July 20: Free cookies with any size McFlurry purchase
July 21: Access to shop exclusive MA®KET x Camp McDonald's T-shirt
July 22: Free Happy Meal with combo meal purchase
July 23: BOGO for $1 crispy chicken sandwich
July 24: Exclusive access to a virtual show in-app show featuring BIBI
July 25: Free iced coffee with any $1 purchase
July 26: 20 pieces of chicken nuggets at $5
July 27: BOGO any size McFlurry
July 28: Access to shop exclusive Kid Cudi x Camp McDonald's T-shirt
July 29: Free McChicken with any $1 purchase
July 30: Big Mac available at $2
July 31: Exclusive access to a virtual show in-app show featuring Kid Cudi