What's the Latest on Woah Vicky? She's Still Stirring up New Controversy
Woah Vicky became the Internet's problematic favorite in 2017. We'll let you know what she's doing now to maintain that legacy.
Social media influencer Woah Vicky certainly captured our attention back in 2017 with her over-the-top social media posts. Her loud and extreme content is what propelled her career forward — and it wasn't long before she became the center of controversy.
Article continues below advertisement
Even though her original content was simple prank videos, she eventually shifted gears into something outrageous. Woah Vicky (real name: Victoria Rose Waldrip) claimed that she was, in fact, Black.
This came after she claimed that a DNA test reflected that she was 44% African — despite her physical appearance.
Thereafter, she totally changed her look. Suddenly, she started darkening her complexion with makeup and started speaking in African American Vernacular English. Plus, people called her out on using a "blaccent." Let's not forget how she started using racial slurs, too.
Article continues below advertisement
In today's world, though, controversy is what sustains a career in content creation and influencer status. For Woah Vicky, whether or not it was intentional, she leaned into the drama to grow an audience. Was that sustainable for her? Well, she's still totally thriving on social media.
Where is Woah Vicky now? In the center of another controversy...
Vicky's race will always be the center of controversy. It's what she's known for and — at this point — a part of her brand. She still wears her hair in braids despite being called out for cultural appropriation time and time again.
Article continues below advertisement
Her latest scandal happened in January and has nothing at all to do with race. Instead, Vicky was caught on video making negative comments about the LGBTQ community.
After being invited to Jonesboro High School, Vicky expressed that she thought that being gay was a sin. She also told the students that being gay happens when people are "touched on," implying that being gay is the result of molestation.
Article continues below advertisement
She tried to become a rapper.
After she built an online audience, she made a sharp turn to music. Vicky put out songs like "In Da City," "Cash App," and "In Da City." Her discography is full of rapping and hip-hop beats.
She still has over 3.3M followers on Instagram alone. However, her following didn't necessarily translate directly to success in music. Her current top track, "Like Me," has under 1M streams. Vicky hasn't put out new music since 2021 and it's unclear if she'll venture back into that industry.
Article continues below advertisement
Her skincare line promises to remedy bad acne.
Vicky's latest endeavor is in the beauty field. She's dropped a line of skincare products that are meant to help heal acne-prone skin. The Woah Skin site says that the products "leave your skin pore-less."
To prove the point, Vicky has endorsed the skincare products publicly on social media. She showed before and after photos on her Instagram.
The Woah Vicky and Bhad Bhabie beef has seemingly come to a close.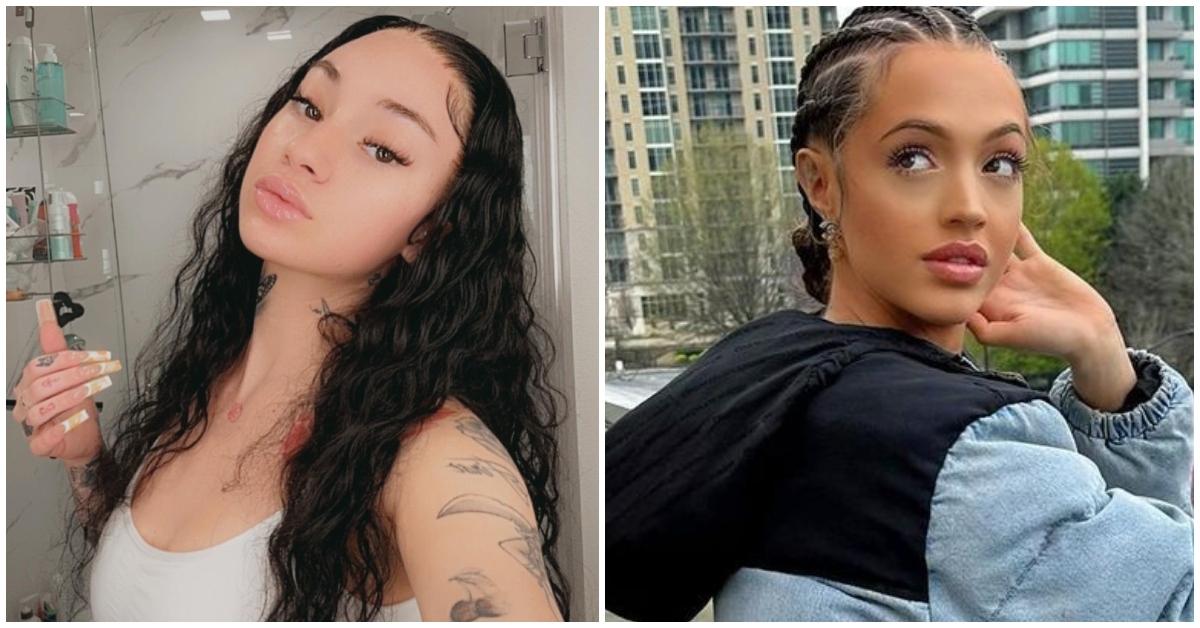 The pinnacle of Vicky's scandals is her beef with Bhad Bhabie — a content creator with a similar controversial background. However, Vicky told The Shade Room that the beef wasn't real to her.
"It was clout from my end. I was at the crib laughing, making them video," she said. Vicky seems to hold no hard feelings so it seems that is one saga that has come to a close.
We can always count on Woah Vicky to keep us on our toes. Who knows what will come next?
If you or someone you know is a member of the gay, lesbian, bisexual, transgender, queer, and questioning community and need support, the LGBT National Help Center provides free and confidential resources.