Is There Anything You Need to Watch Before 'Evil Dead Rise'? Here's What to Know About the Franchise
Need to know what to watch before seeing 'Evil Dead Rise'? The horror film continues the legacy of the long-running 'Evil Dead' franchise.
Fans of the long-running Evil Dead franchise have been graced with the first new film installment in over 10 years. Evil Dead Rise represents the horror series' return to the cinemas since the Evil Dead soft reboot that was released back in 2013. The film follows a family consisting of Beth (Lily Sullivan), her older sister Ellie (Alyssa Sutherland), and Ellie's children whose already-troubled lives are plagued by a mysterious book that unleashes hordes of horrible demons.
Article continues below advertisement
Evil Dead Rise is the latest installment of the horror franchise, which officially began in 1981 and now consists of several films, a television series, and multiple video games (not including the short film that inspired the series in the first place that debuted in 1978). If you've ever wanted to check out the series in its entirety, then there's already a lot you'd have to get through.
In terms of chronology and canon, however, what do you need to watch before checking out Evil Dead Rise?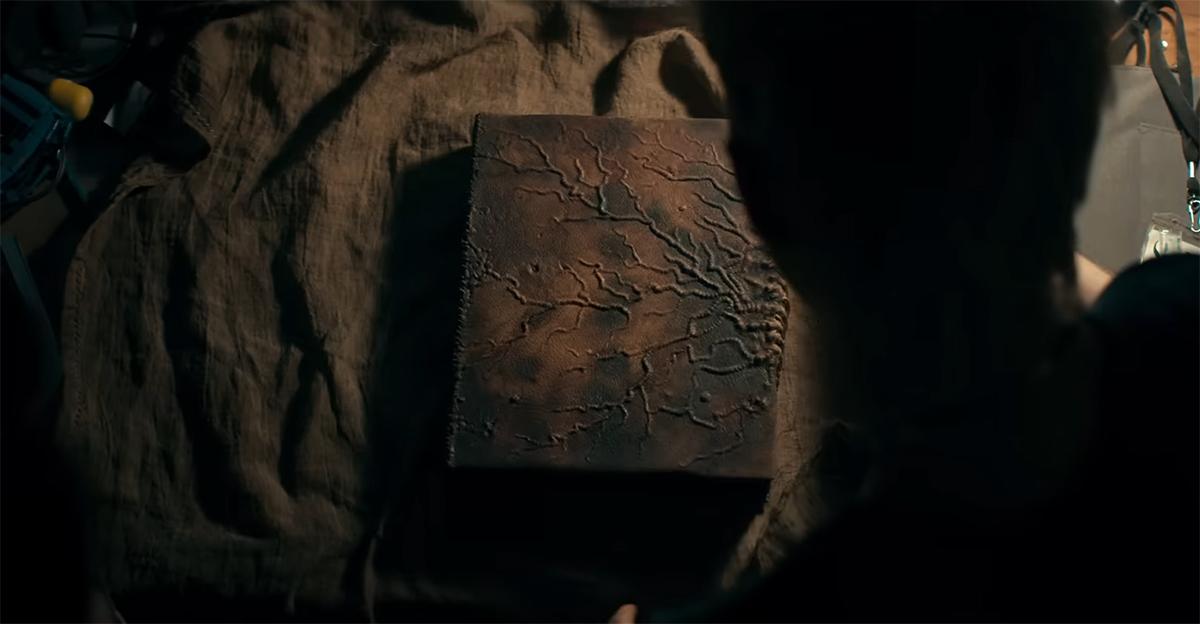 Article continues below advertisement
Here's what you should know about what to watch before 'Evil Dead Rise'. Are the previous films canon?
As a whole, the Evil Dead franchise revolves around individuals who are haunted by the horrors that are called upon via an ancient Sumerian text known as the Necronomicon Ex-Mortis.
The film series currently consists of:
The Evil Dead (1981)
Evil Dead II (1987)
Army of Darkness (1993)
Evil Dead (2013)
Evil Dead Rise (2023)
The first three films revolve around Ash Williams (Bruce Campbell), who is forced to survive and combat the horrors of the Necronomicon. The 2015 TV series Ash vs. Evil Dead is treated as a sequel to the original trilogy and continues Ash's horrific adventures in the present day. Meanwhile, the 2013 Evil Dead tells its own story that is independent of the trilogy and its sequel series, though Bruce Campbell does make a cameo.
Article continues below advertisement
There are plenty of films in the Evil Dead series you can watch to understand more about the lore surrounding the Neconomicon. In terms of what you should watch before Evil Dead Rise, though, there isn't any hard and fast rule in terms of chronology or continuity. The latest film is meant to simply be another story within the world of Evil Dead, but doesn't necessarily call upon the events of previous installments to build on its narrative.
Article continues below advertisement
The film was originally conceived as a canon installment that would tie together Ash's narrative with that of the 2013 soft reboot but ultimately became its own film with no required watching necessary. That said, Bruce Campbell has revealed that there are plans to tie things together more tightly in the future.
In an interview with AV Club, Bruce admitted that while he may be done with the franchise as an actor, he's been aware of Evil Dead creator Sam Raimi's plans to make the series more cohesive.
Reportedly starting with Rise, Sam Raimi and his brother Ivan (both of whom are executive producers on the film) are working to create "an overall Bible" to give future creators a guideline on how to create more tie-ins in future Evil Dead projects.
"I think it's going to get a little more tied in as the years go by," Bruce theorized via AV Club.
Is 'Evil Dead Rise' streaming anywhere?
Originally, Evil Dead Rise was meant for a streaming-only release on HBO Max. but in an August 2023 report by Deadline, it was confirmed that the film would instead be released exclusively in theaters and won't be streaming right away upon release.
Evil Dead Rise premieres in theaters on April 21.