Logan's 'Bachelorette' Journey Came to an Abrupt End — Here's What Happened
When does Logan go home on 'The Bachelorette'? The Season 19 suitor abruptly left the show in the Aug. 15 episode. Here's what happened.
Article continues below advertisement
However, during Week 4 of the reality dating competition, Logan revealed that despite being on Rachel's team, he had stronger feelings for Gabby.
To make matters worse, Logan accepted a rose from Rachel — who has seen more than her share of rejection this season — just so he could have the opportunity to speak with Gabby.
"I feel like the bad guy," Logan says on the show. "I feel selfish, but I would be a fool not to talk to Gabby."
Logan switched sides from Rachel to Gabby on 'The Bachelorette.'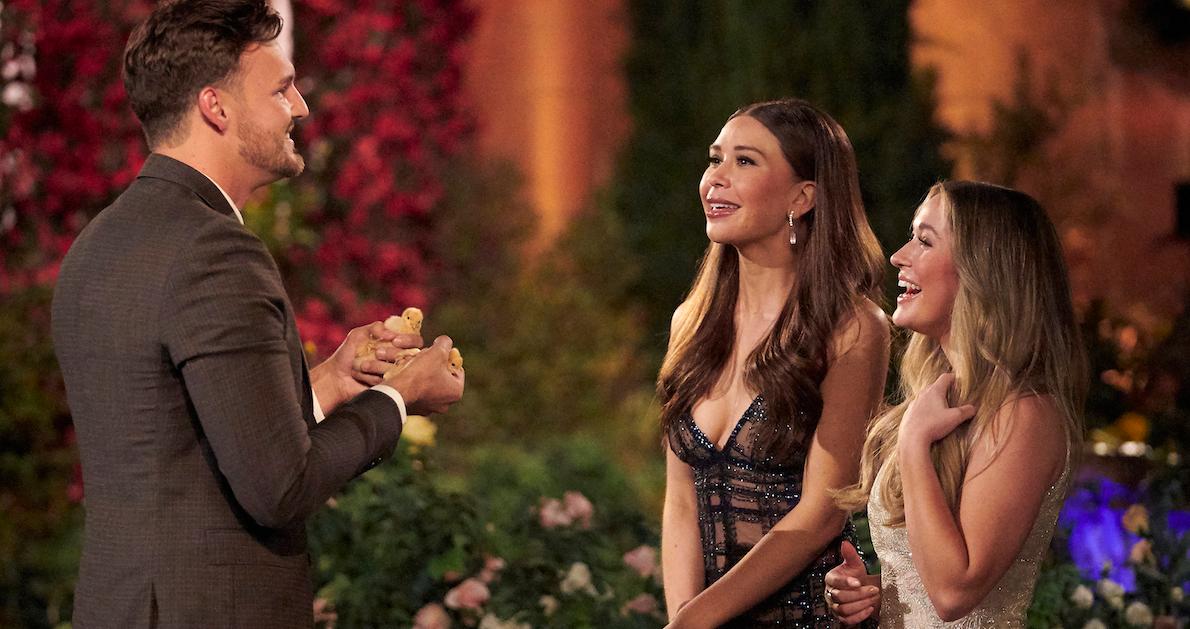 And while Logan definitely looks like the "bad guy" this season, Bachelorette fans eventually set their sights on the true villains of Season 19 — the producers.
"I swear to god if they let Logan switch to Gabby and ruin their friendship, I am done with this franchise," one fan tweeted before another added, "Love Rachel and Gabby but this is one of my least favorite seasons of The Bachelorette ever. And I've seen them all. Producers are just doing these girls so dirty."
Article continues below advertisement
Eventually, Logan did switch sides and pursued Gabby, but fans needn't have worried about her and Rachel letting a guy ruin their friendship. Although there was some initial awkwardness, they navigated the tricky situation and managed to move forward in their respective journeys.
When does Logan go home on 'The Bachelorette'? Spoilers ahead!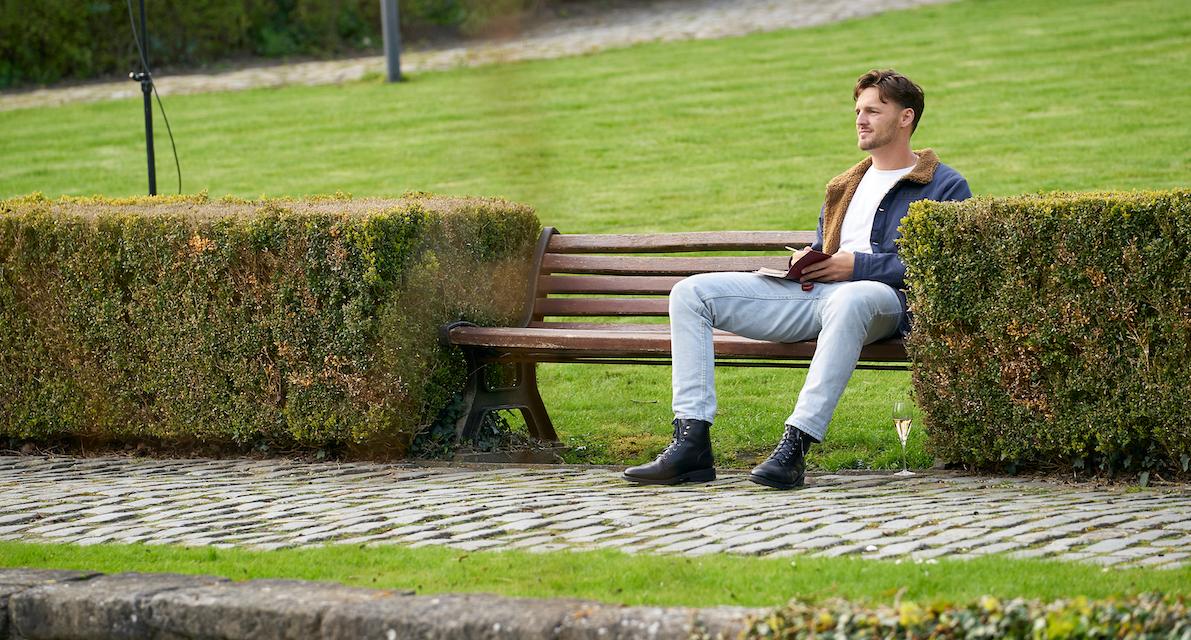 Although Logan successfully managed to jump over to Gabby's side, his journey came to an abrupt end on the Aug. 15 episode when host Jesse Palmer told Gabby that that evening's cocktail party was canceled due to Logan contracting COVID-19. "He's doing fine, but because we're trying to [exercise] a real abundance of caution for yourself and for the rest of the guys, we have to cancel tonight's cocktail party," Jesse said.
Article continues below advertisement
Jesse then told Gabby's group date picks that there was "a situation with Logan" and that the after-party was canceled. For whatever reason, he did not provide specific details — not on camera, anyway. Although at this point, can anyone really be that surprised about yet another canceled date?
Article continues below advertisement
Article continues below advertisement
Logan says his time on the show "wasn't all roses."
After the episode featuring Logan's untimely departure aired, the videographer took to Instagram to share some reflections about his time on the show. "I came out of this with real feelings, strong emotions, lessons learned, and a lot to be grateful for," he wrote.
Article continues below advertisement
Logan also reflected on how watching himself on the show encouraged him to make some changes. "Watching myself on Monday nights gave me a different perspective," he wrote. "I will always be someone who will steer with their heart whether it is popular or not. But in the future, I want to lead with intention and pursue with purpose. I am ready to bring those lessons back into my life."
Finally, he opened up about struggles he has had with his mental health, writing, "I have struggled with my mental health since I was 12 years old, and this process was more difficult in that arena than I ever thought possible. Destructive thoughts and constant doubt are hurdles that I think everyone relates to at some point but not everyone talks about. I want to be transparent about that part of my journey too, and I hope I can be a safe place for others who struggle with it. Acknowledging my mental health and how it affects those around me will be a priority in my life moving forward."
Although Logan did not find true love with either Rachel or Gabby, this is Bachelor Nation, so there's always a chance we may see him again.
Watch The Bachelorette on Mondays at 8 p.m. ET on ABC.