Why Have a Silent Night When You Can Jam to SiriusXM's Christmas Music — When Can We Start?
When you're ready to jingle your bells or make an exhaustive list of naughty-or-nice folks in your life, SiriusXM has your Christmas music covered.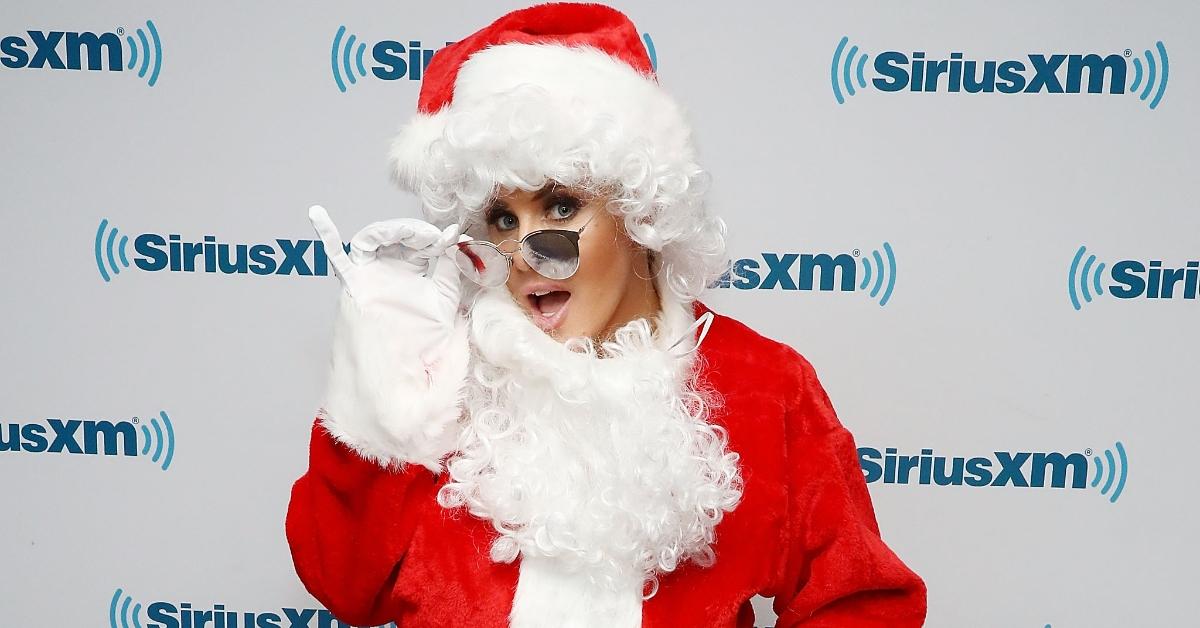 The Gist:
While SiriusXM has a dedicated holiday music channel you can listen to all year, there is a specific lineup of holiday channels officially returning on Nov. 8, 2023.
There are also a ton of Hallmark holiday movies to beef up your comfort and joy.
Article continues below advertisement
I don't want a lot for Christmas. There is just one thing I need. I don't care about the presents, underneath the Christmas tree. I'm just looking for some tunes, of which Santa Claus approves. Make my dreams come true. All I want for Christmas is you ... telling me where I can listen to Christmas music.
That's right, I am in the market for some holiday songs that will deck my halls and jingle my bells.
Holiday jams can be a divisive topic, with many people often complaining that they hear them in the wild earlier and earlier every year. Before we can say boo, grocery stores are swapping out Halloween candy and adding Christmas music in its place.
For those of us who shift seamlessly from spooky to jolly, here's where you can rock around the Christmas tree. When does SiriusXM start their Christmas songs? Not soon enough!
Article continues below advertisement
When does SiriusXM start playing Christmas music?
SiriusXM's holiday channels are returning on Nov. 8, 2023, per the company's website.
"You can expect to hear fan-favorite Christmas music channels spanning decades and genres, plus a few special new ones to be unwrapped," the site explains, noting that the official channel lineup will be announced shortly.
Article continues below advertisement
But I have incredible news for the frantically festive folks among us: There is a channel dedicated to holiday music that you can cram in your ears 24 hours a day, 365 days a year...
SiriusXM's year-round Christmas channel has those festive bops whenever you need them.
Simply move that dial over to Channel 602, aka Holiday Traditions, for "holiday recordings from the '40s, '50s, and '60s by artists like Bing Crosby, Andy Williams, Ray Conniff, and Nat 'King' Cole."
Article continues below advertisement
Obviously this isn't for everyone. Hearing holiday music outside of the socially acceptable timeframe — between Thanksgiving and New Year's Eve — can feel like putting on a sweater that shrunk in the dryer. However, there are some snazzy songs that make sense no matter when you listen. Try putting on Bruce Springsteen's "Santa Claus is Coming to Town" in the middle of May. Spruce Bruce can really put the spring into Springsteen. Also, "Christmas Wrapping" by the Waitresses actually covers a full year. It's barely a Christmas song!
Article continues below advertisement
What about holiday movies? Hallmark has you covered.
Sometimes you just want to curl up in front of a roaring fire, and watch a high-powered career woman who is too slammed with busy busyness to enjoy Christmas. No one puts the hall into deck-the-halls quite like Hallmark's parade of holiday movies. They've really cornered the market on a genre I like to call idyllic porn.
If you're looking for a movie with the word Christmas in the title, then look no further than your grandmother's house. That's where the Hallmark channel lives, unless you're me. I'm a woman in her 40s who anxiously awaits Christmas in July, when Hallmark rolls out its holiday ornaments.
I deeply appreciate the many ways Hallmark has incorporated Christmas into a movie. I'm talking A Royal Christmas, A Wish for Christmas, A Christmas Detour, The Christmas Cottage, and oh so many more. Thankfully you don't have to have cable to enjoy their onslaught of peppy Christmas plots. Per ET Online, you can add Hallmark to anything from Peacock to Hulu Plus Live TV. Prices vary depending what you choose, but the joy is free.