The Truth Behind Where 'Pen15' Takes Place and the Significance of Its Setting
Where does 'Pen15' take place? The setting of the Hulu series isn't totally clear, but some hints help us piece the location together.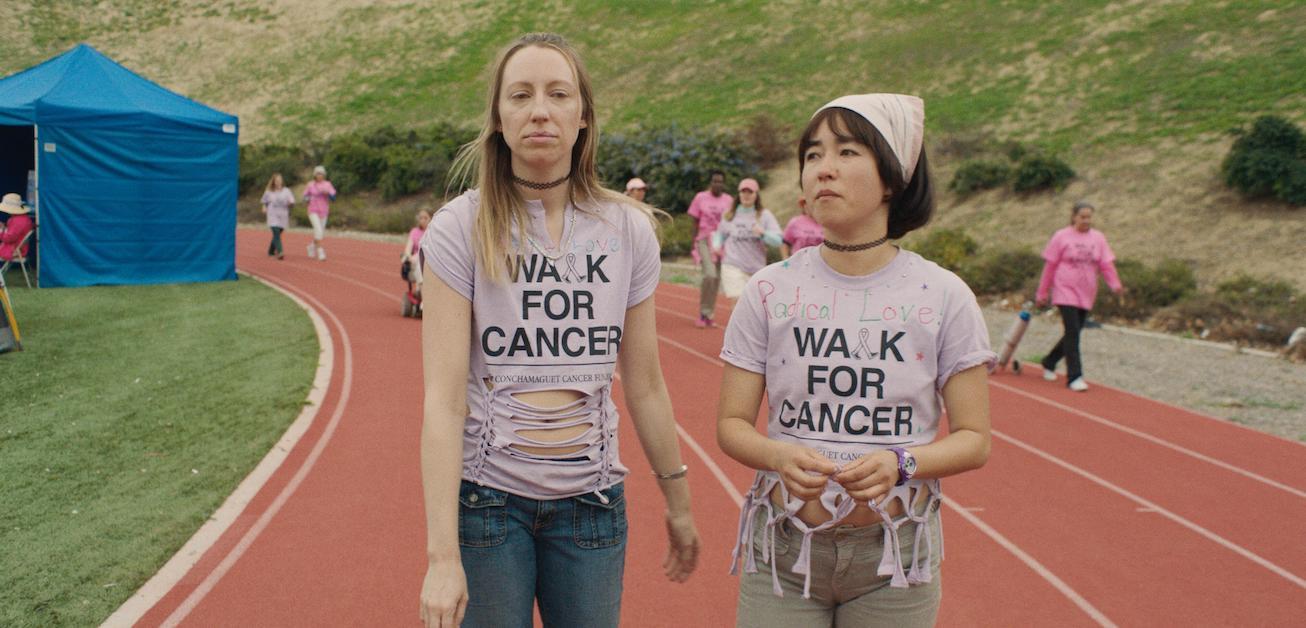 Much to our joy and chagrin, the final episodes of Pen15 are here. Just like the actual end of middle school, the release of these new episodes is bittersweet.
As many of us sit teary-eyed, watching the end of the iconic series, we realize that after almost three years with these characters, we have no idea where they are. Have co-creators Anna Konkle and Maya Erskine ever revealed where Pen15 takes place?
Article continues below advertisement
Even if they haven't specified the series' setting in interviews, there are many clues throughout the episodes that give us some hints as to where the show takes place. At the same time, how important is the setting of Pen15? Does it even matter where Pen15 is set?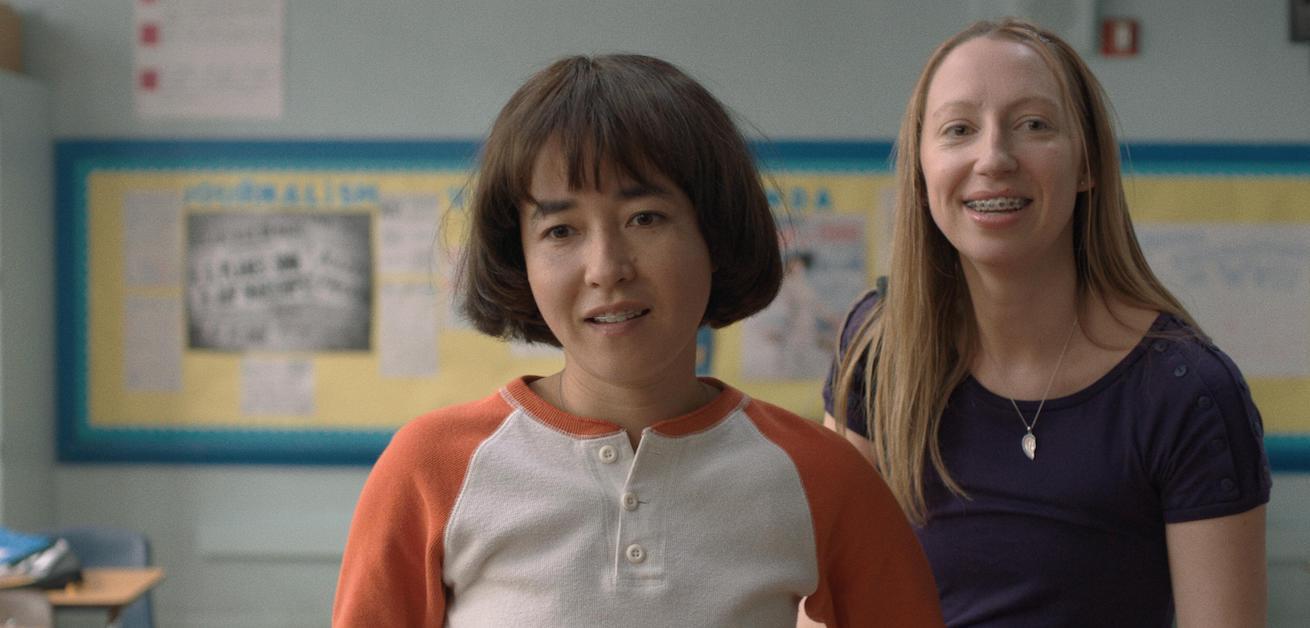 Article continues below advertisement
Fans have tried to piece together where 'Pen15' takes place based on clues throughout the series.
Despite little information about where exactly Pen15 takes place, fans have done their best to figure out its setting based on some context clues. The biggest clue comes in the form of the "AIM" episode in Season 1.
Maya and Anna decide to join a chatroom called "Hot People of Franklin County" — our middle school selves have all been there — which reveals that they are in an area called Franklin County.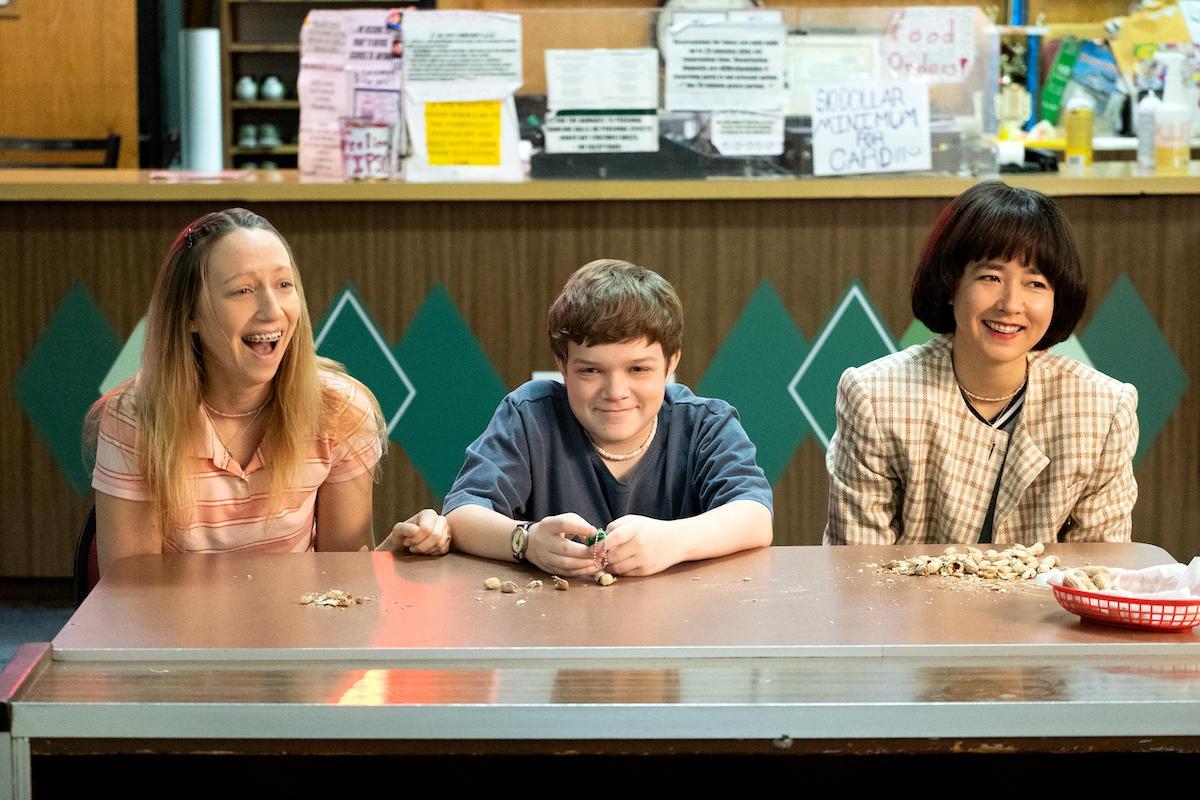 Article continues below advertisement
However, that doesn't really narrow anything down. There are notable counties with that name across the United States; for example, in Pennsylvania, Florida, and Ohio. However, Sam's screen name, "Flymiamibro22," hints that they might really be in Florida. On the other hand, we all had goofy screen names that have very little to do with who (and where) we actually are.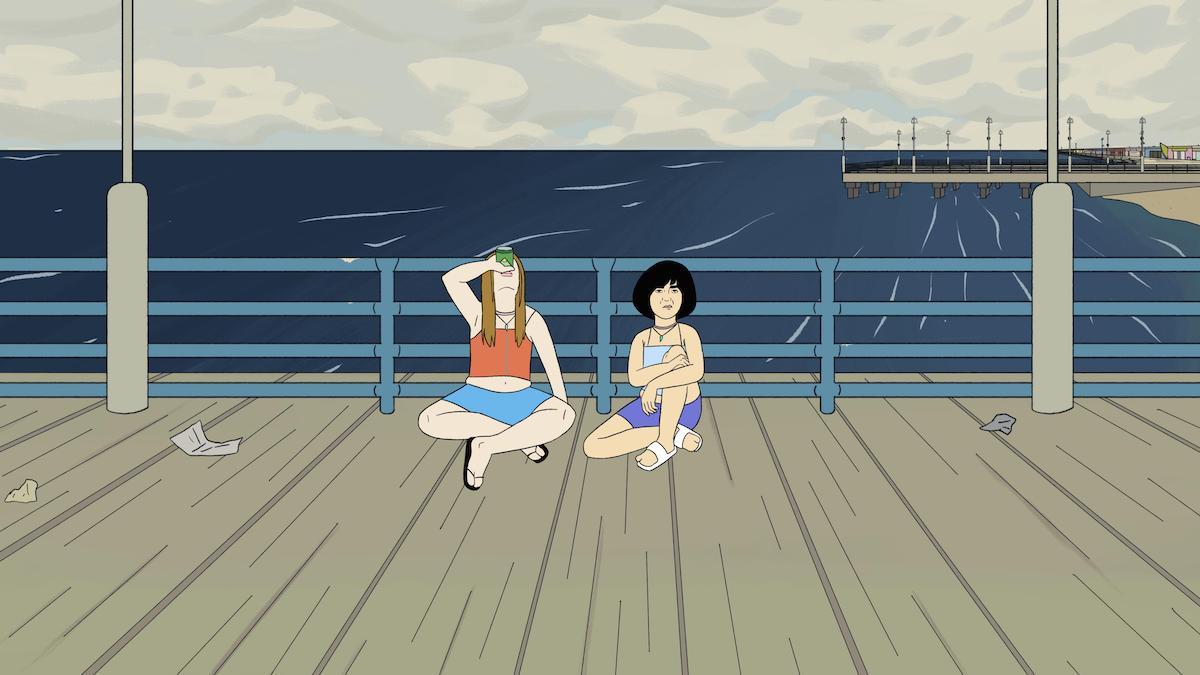 Article continues below advertisement
The mid-season episode of Season 2 is an animated special in which Anna and Maya go on a Florida beach vacation with Anna's newly single dad. They drive to get there, so wherever Pen15 takes place can't be too far from a Florida beach.
If they really are in Franklin County, Fla., Pen15 would mostly take place on Florida's panhandle, so it does make sense that it would be a relatively long drive to a "classic" Florida beach.
Having said that, some other hints are antithetical to this Florida theory. For one, when Anna's mom buys her flowers at Stop & Shop, this points to Pen15 taking place in a state that has that specific grocery chain. Stop & Shop only has locations in a few states, and Florida is not one of them. However, Pennsylvania seems to be a popular choice for Pen15's setting among fans, and there is a Stop & Shop in Franklin County, Penn.
Article continues below advertisement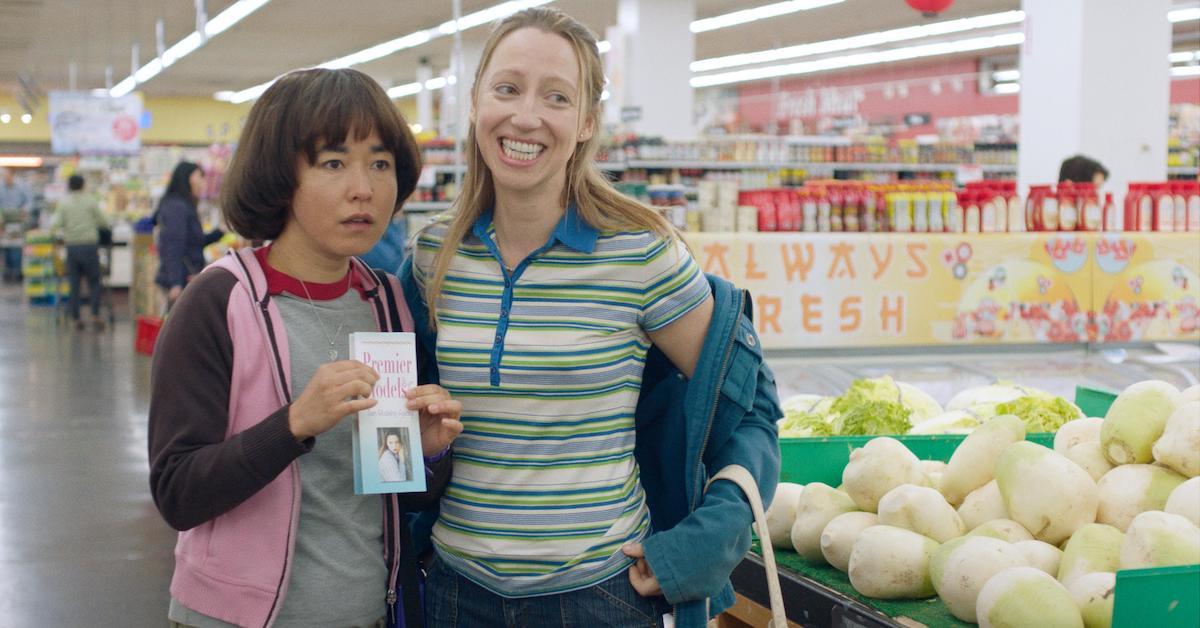 Finally, Anna and Maya submit to a Q102 radio contest. There are Q102 radio stations around the country, but the one in Florida is in central Florida, nowhere near Franklin County. The Q102 in Pennsylvania is near Philadelphia, but once again, Franklin County isn't very close to Philly. So while there are breadcrumbs about where Pen15 takes place, there are also conflicting details.
Article continues below advertisement
'Pen15' is filmed in the Los Angeles area.
Despite its setting being relatively vague, there obviously have to be specific filming locations for Pen15. Like many television series, Pen15 is filmed in the Los Angeles area. Certain parts of the series are even filmed on Disney's Golden Oak Ranch in Newhall, Calif.
In addition, many scenes are shot on location, meaning they didn't build sets for the series. Working with a relatively small budget, the Pen15 team made the most of their resources and used locations around them to create Anna and Maya's world.
Article continues below advertisement
Where 'Pen15' takes place isn't as important as the feeling of the series.
The point of Pen15 isn't the "where," though the "when" is central to the series. The late 1990s and early 2000s details, between the fashion and the gadgets, make Pen15 what it is. While co-creator Maya Erskine grew up in the Los Angeles area and co-creator Anna Konkle grew up in Vermont, both met at NYU and realized they had a very similar middle school experience.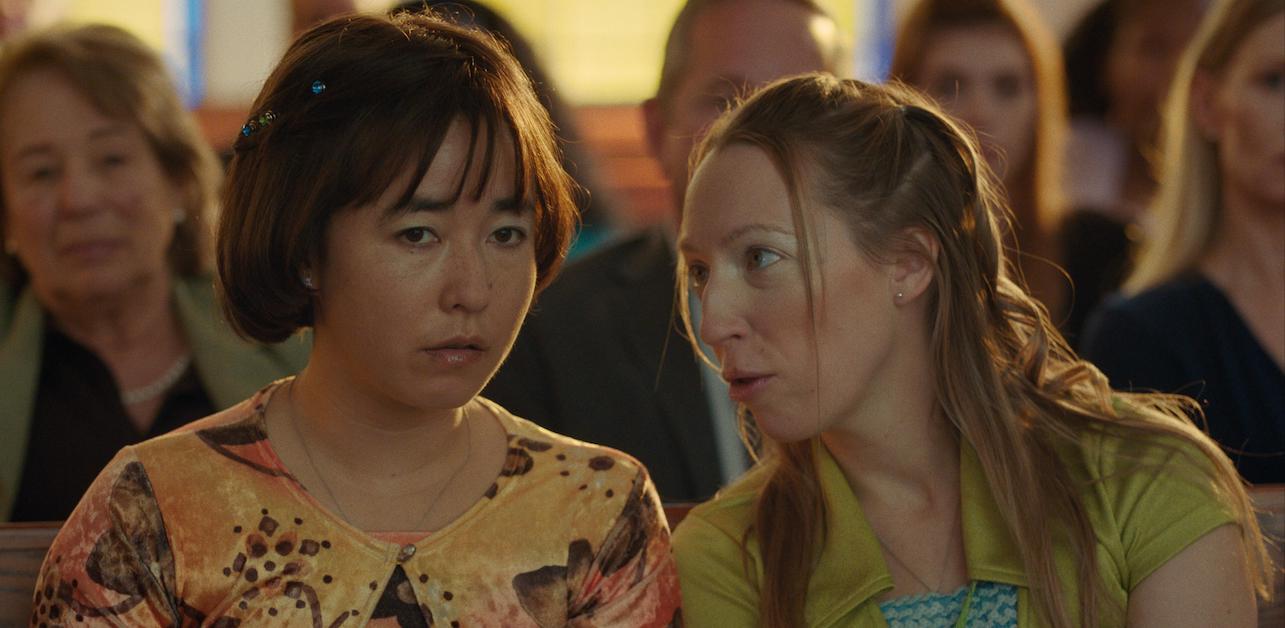 Article continues below advertisement
This is something that was key to making Pen15 both lovable and relatable. There are certain details, such as the AIM screen names, Bat-Mitzvah themes, and slumber parties that make all of us watching feel like we are rght there with the characters of Pen15.
At the same time, the specific location is vague enough that the show really could take place anywhere. Maybe pool parties weren't as popular in the north, but many of us can relate to that same fear of trying to look cool while dealing with our insecurities.
Article continues below advertisement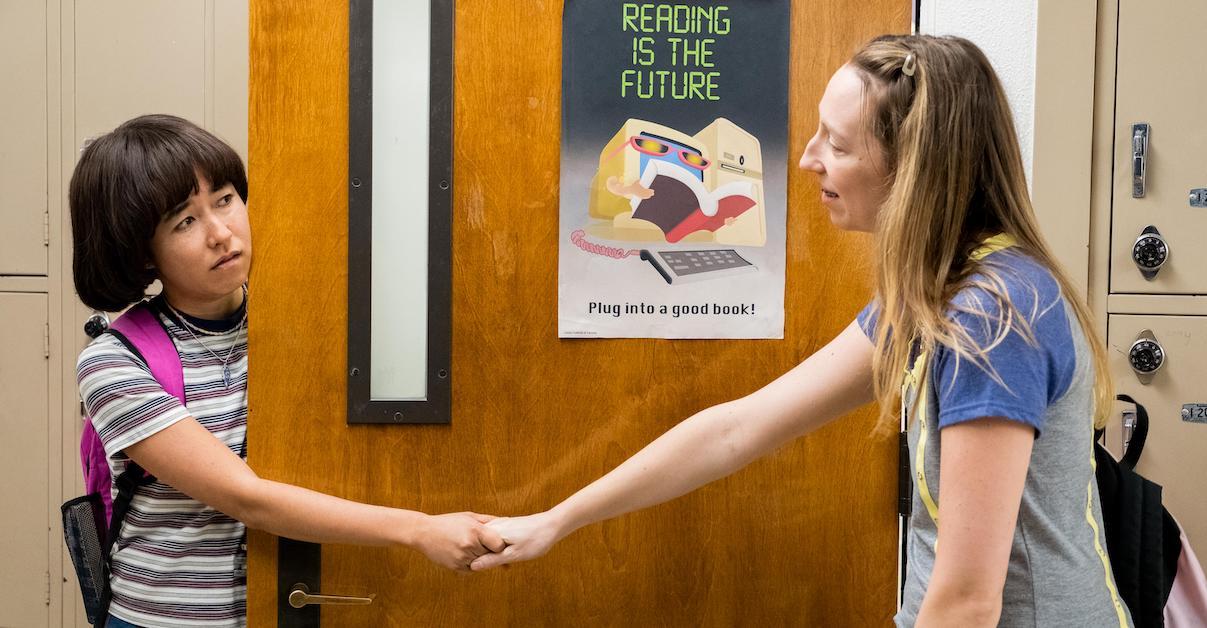 It is clear, however, that Pen15 takes place in a general suburbia — definitely not in a major city, and also not in farmland. Anna and Maya have plenty of places to go while still somehow feeling trapped in their world. And what's more "middle school" than that?
All of Pen15 is now available to stream on Hulu.